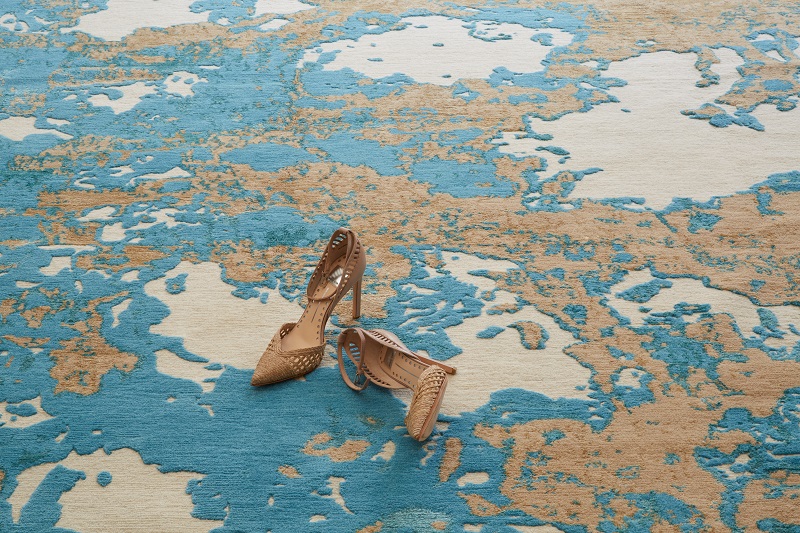 Expert carpet designer Malene B. shares helpful tips
Known for her inventive creations that celebrate people and cultures from around the world, carpet designer and culture enthusiast Malene Barnett – better known by her brand name Malene B. – finds inspiration in design that speaks to the soul and inspires people to connect to the global community. Malene partnered with Kravet Carpet to bring her globally-inspired personal style to a stunning collection of custom Tibetan carpets, bursting with island flavor and free-flowing, organic patterns. As a skilled carpet designer herself, Malene knows how intimidating it can be to create a custom carpet design.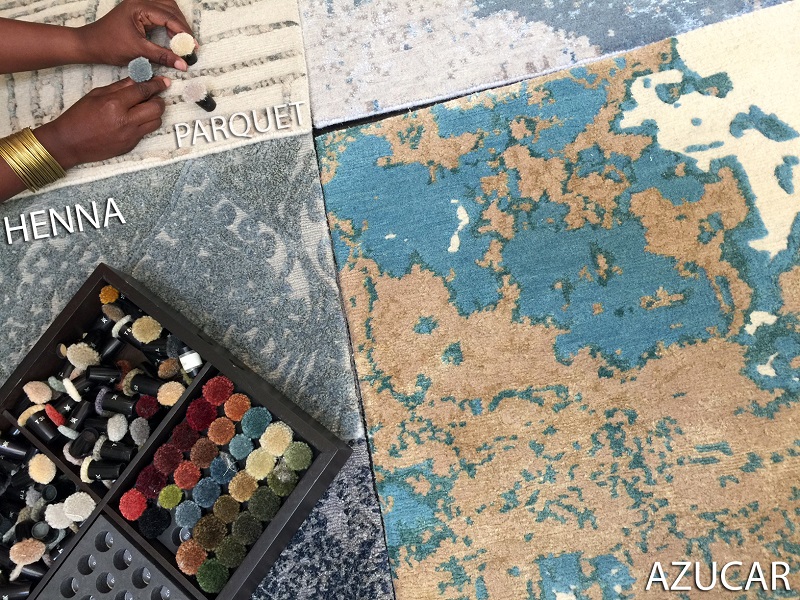 Here she shares 5 tips that will help make designing a custom carpet a breeze:
Picking a Pattern
Choose a pattern that really speaks to the mood of the space you envision.  If you want an organic feel, select an abstract pattern. For a bold look, go for a graphic pattern in a repeating motif.
Choosing the Construction
It's important to understand basic carpet constructions when designing a custom carpet.  Start with weighing the differences between hand knotted vs. hand tufted.

A lifetime investment (as long as it's well-maintained)
Translates abstract design beautifully
Perfect for high-traffic areas
Longer lead times (4-6 months)

Long-lasting construction
Translates graphic patterns really well
Perfect for both low and high-traffic
Quicker lead times (3-4 months)
Size It Your Way
The beauty of a custom rug is the option to order any size or shape you can imagine. The only limitation to size and shape is your imagination, so measure to the exact size and order what you need.
Crazy for Color
Now for the fun part: choosing colors. My suggestion is to start with a design that calls for five colors or less.  For a no-fail look, go for a tonal design and keep everything in one color family. But if you want the design to pop, choose more contrast and select various colors in the same tone for a balanced color palette.  Expert tip: If you are able to work with the yarn poms, turn them upside down to see how the yarn color will look once it is woven.
Design Software at Your Fingertips
Kravet makes testing out color choices easy with Color Tekk. Once you create an account online, you will be able to custom color any rug design in the Malene B. collection with an easy drag and drop feature. You will instantly see the color updates and make adjustments in real time. It's as easy as paint by number.

Now that you are equipped with the knowledge to design a custom carpet, the next step is to order a strike off sample. The sample will arrive in a few weeks, and once approved you will be weeks away from receiving your beautiful custom carpet, perfectly made to your specifications.