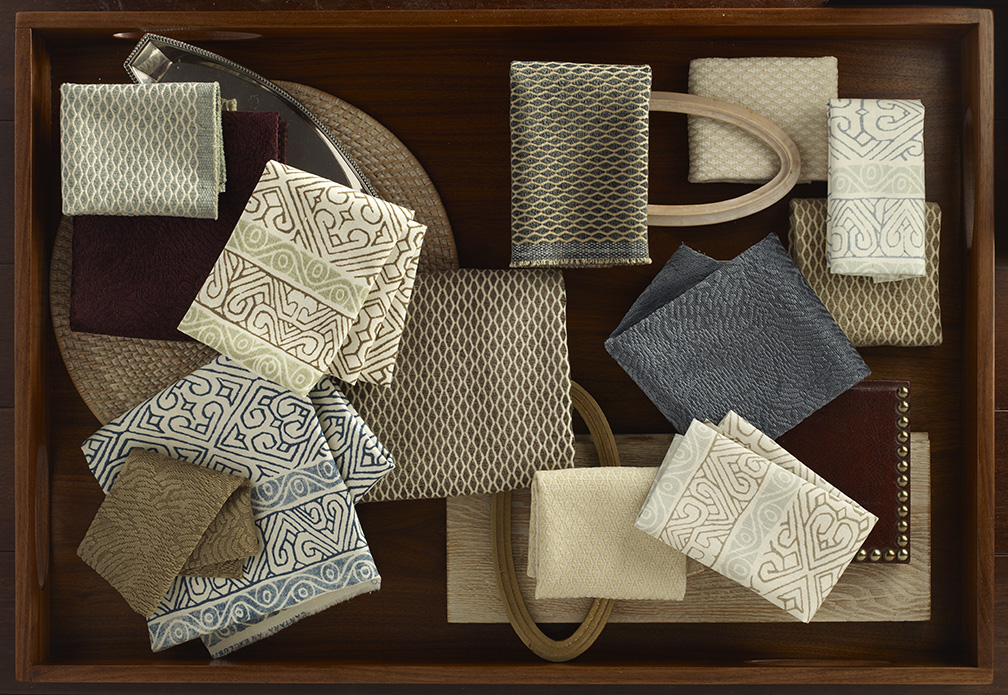 The renowned designer reveals what goes into creating his modern collection of fabric
With his latest collection for Groundworks, celebrated designer Thomas O'Brien brings his signature skill for balancing old-world inspiration with modern style in a refined new selection of fabric.

Thomas O'Brien Textiles Vol. V comprises three sophisticated patterns, including an abstract textured velvet, an Indian batik-inspired print and the popular Eddie Chenille, which has been recolored in rich, earthy new shades.
We caught up with the master of multitasking to ask his thoughts on big projects and unexpected sources of inspiration:
Fine Art plays an integral role in your interior design, especially photography. What draws you to the medium and is there a genre you gravitate to or photographer you colle
I first came to New York to study art at the Cooper Union. Photography in particular has always been a vibrant part of my life and my interests. I've collected all kinds over the years, from 19th century pieces, anonymous and more casual photographs, to new artists who we bring to Aero, to modern masters like Irving Penn. I'm especially drawn to Penn for his intriguing portrait studies.
Speaking of art, is it true there's an artwork that inspired the design for one of the fabrics in your new Groundworks collection?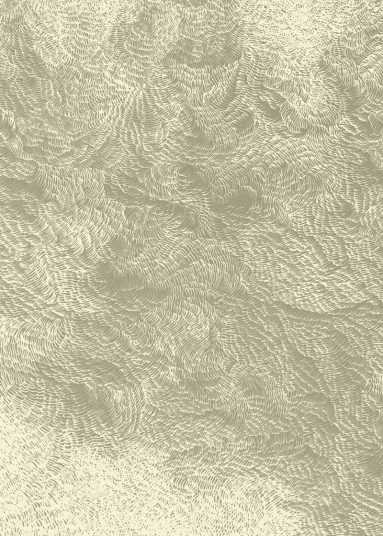 Solitaire is a cut velvet that's based on a very favorite, large, vintage pen-and-ink drawing I've kept in my office at Aero for years. It's an abstract swirling pattern that feels cloud-like, but to me it could also be like a Renaissance drawing of foliage. It's an anonymous piece, but so singular, special, and beautiful. It was made with such a patient, intricate, skilled hand, and that's part of its mystery. The drawing has such an ephemeral and captivating character. We turned portions of it into a rhythmic repeat that is very delicate and interesting as a softly patterned, textured velvet. It can look organic or classical depending on what it's combined with.
You seem to have a lot of balls in the air, any number of projects and collections in the works at once – how do you recharge and what's your favorite summer respite?
The truth is that I always recharge by being at home, out in Bellport, Long Island, at the Academy (our restored 19th century schoolhouse). I do so much work in home and design, but as much as there are parts that get to be very beautiful, it's really the practical things that absorb me, and the question of how to get those functional objects and routines to be as beautiful and as special as they can be, every day. Those are the constant experiments in my own life at home, from cooking to gardening to organizing and gathering collected things that keep me inspired and give me new ideas.