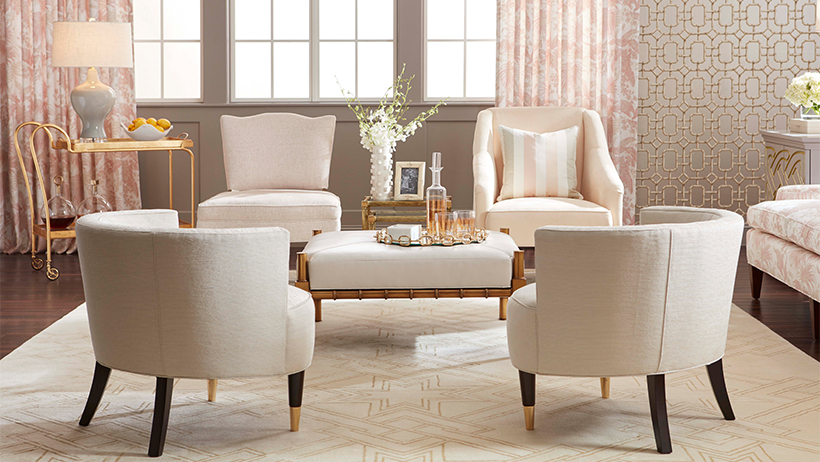 Showers incorporates her signature charm in latest Kravet offerings
Dallas-based designer Jan Showers boasts a 30-year career in the industry that includes accolades of the highest honor. Her sophistication and warmth, poise and charming persona is translated into her work, which resonates with the designer who's looking for chic yet simple versatility and effortlessly casual glamour. Her lifestyle collection of fabric, furniture, carpet and wallpaper embodies her unique ideals and sophisticated aesthetic.
Drawing inspiration from vintage documents and her European travels, the fabric collection harmoniously blends sumptuous texture and subtle pattern for a beautiful selection of soft and serene shades in dusty blue, pale pink, golden yellow and celery green color stories.
Showers' charming furniture frames, bold yet sophisticated wallpaper designs and stunningly hand-tufted carpets complement the overall simply sophisticated style exuded through this special collection.