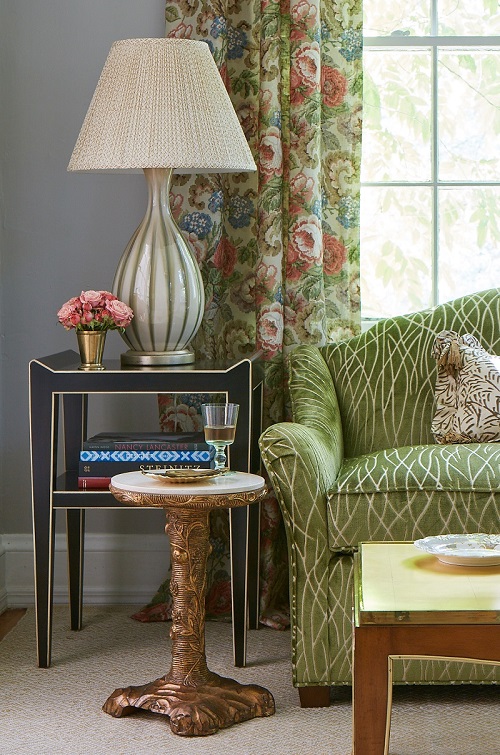 Bunny Williams presents exciting new offerings
Impeccable taste and accessible style are the keys to Bunny Williams' interiors, available through Lee Jofa. The Bunny Williams Home collection is an eclectic mix of styles that effortlessly make a room look as if it's been collected over time. These classic silhouettes include reproductions of Williams' own treasures, like the Gilt Coffee Table, as well as original designs.
Williams looks for inspiration everywhere. She travels constantly and her keen eye misses nothing. She jokes that her photographs from a trip are shots of floors, details of buildings, unusual furnishings, a gorgeous table setting, a beautiful garden – and no people. "My trips are my design scrapbooks," she said. "I cultivate ideas for my collections when I am on the road."
From detailed and ornate to sleek and sophisticated, the furniture collection includes exquisitely crafted styles that offer a refined and classic look to stand the test of time. Choose from upholstery beds, stools, benches, ottomans, sofas, chairs, loveseats, occasionals and more, all styled in the timeless look and superb quality that is the hallmark of Bunny Williams design. These frames pair perfectly with fabrics from the Bunny Williams fabric and lighting collection for Lee Jofa.