Expressive teal offers a stylish update to tried-and-true blue, bringing a touch of mysticism to our interiors. This versatile favorite has been gaining ground at trade shows, art fairs, and in new product introductions. Textile designer, colorist and consultant Saana Baker shares her expert insight into this year's color trends from her many exciting travels to trade shows, such as Maison et Objet, Deco-Off, Salone del Mobile and Neocon. Right on target, this color crush fits perfectly with Benjamin Moore's 2021 Color of the Year: Aegean Teal!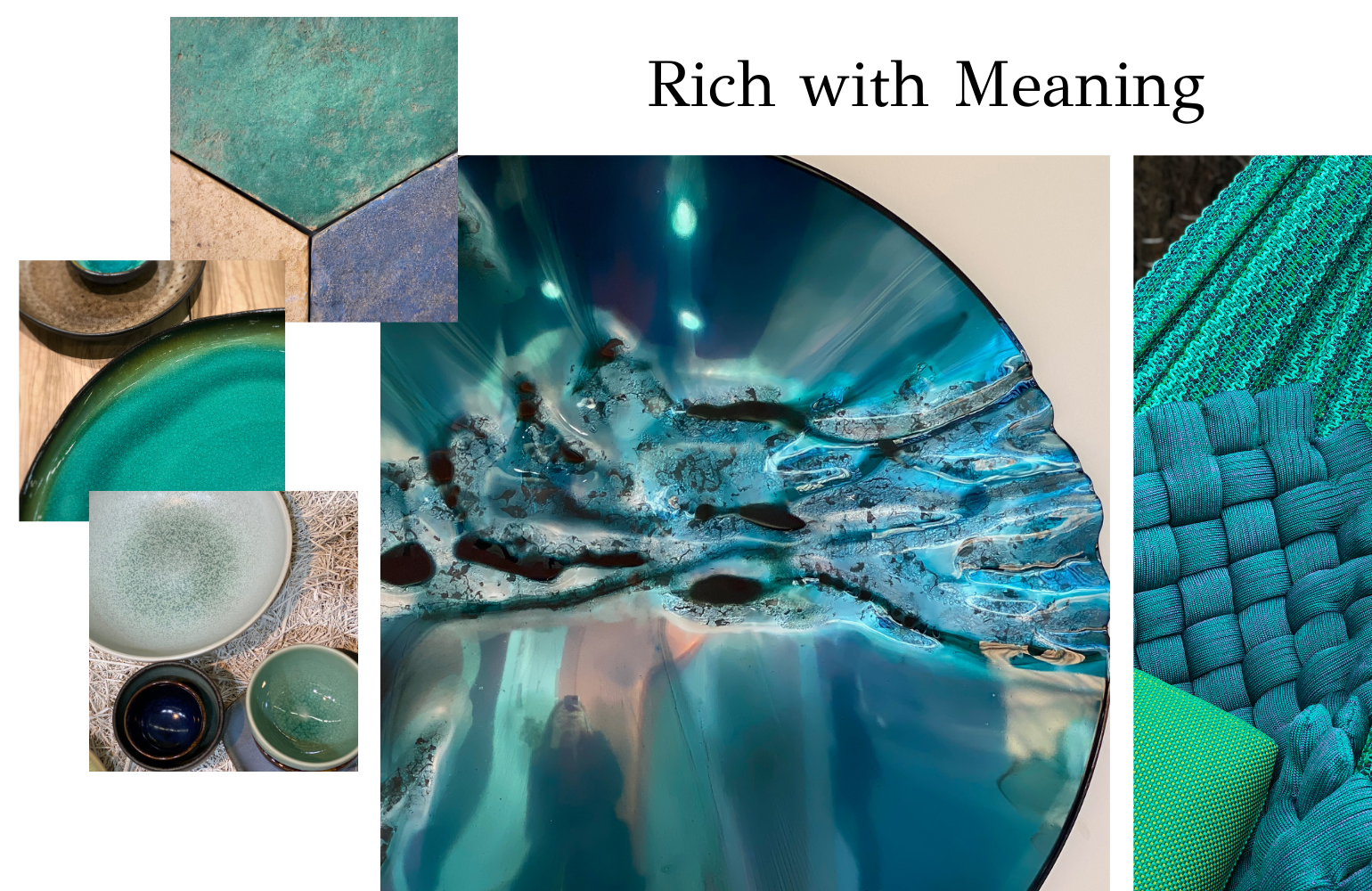 Teal combines the natural, growth-oriented elements of green with the trustworthy and soothing aspects of blue. This sophisticated color is rich with meaning in many cultures. It symbolizes the sky to Muslims, and was often used to line the ceilings of mosques. Feng Shui practitioners see it as the color of knowledge and self-cultivation. Turquoise stones are a strong talisman of protection for cultures as wide ranging as ancient Egyptians, pre-Columbian Aztecs and modern-day Navajo. And to Native Americans of the Southwest, the color symbolizes creation and the hope for security and beauty.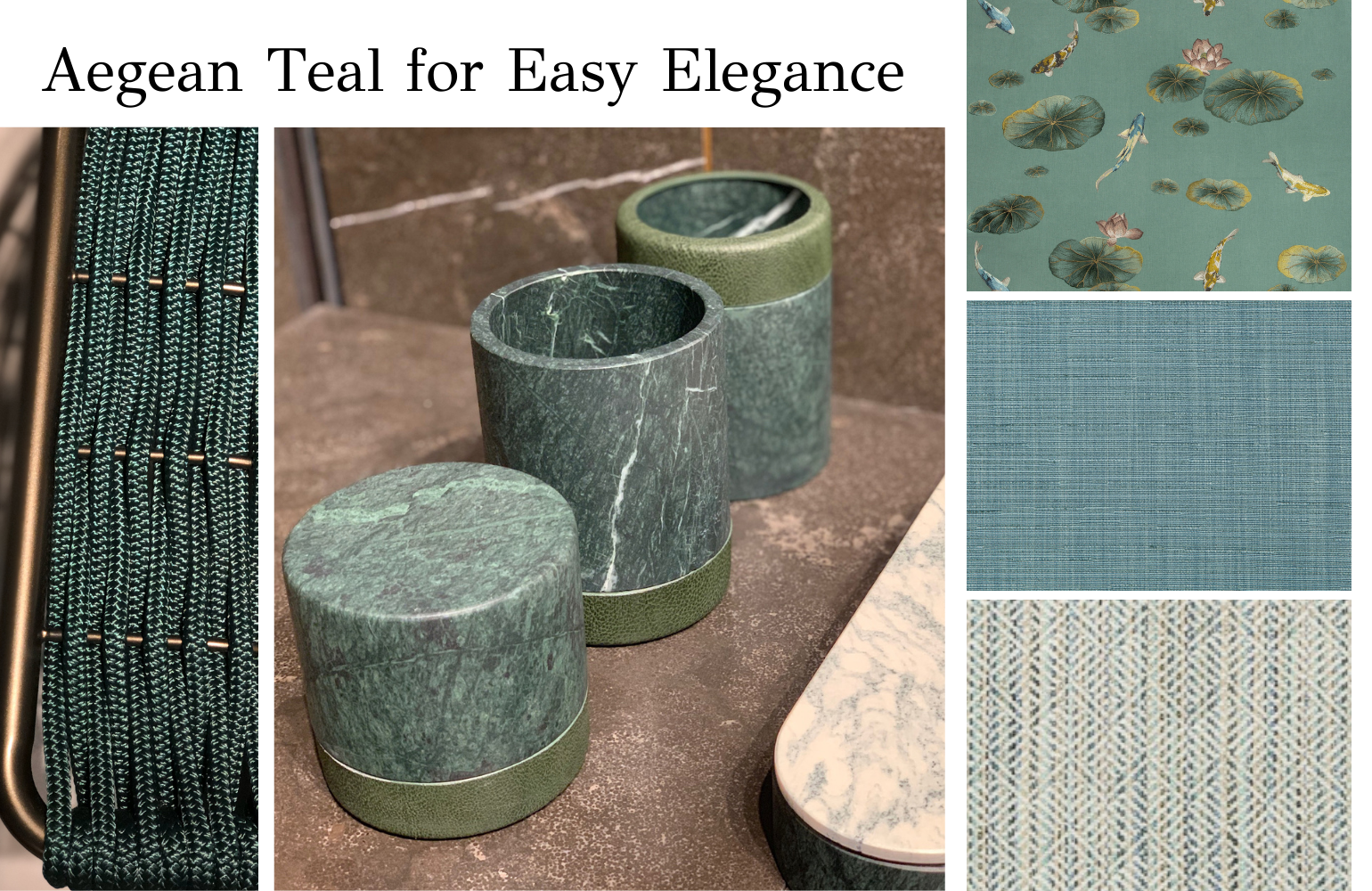 Benjamin Moore selected Aegean Teal as the color of the year for 2021. This is a mid-tone, greyed down teal that creates a sense of coziness and security. Paired with warm neutral tones, clays and ivories, it creates soothing harmonies that are easy to live with and bring a mellow sense of nature indoors.

For a traditional look, teal can take center stage, living beautifully with rich reds, navy blues and glittering golds. It can conjure a secluded sanctuary, layered with persian carpets, tufted velvets and meaningful artworks.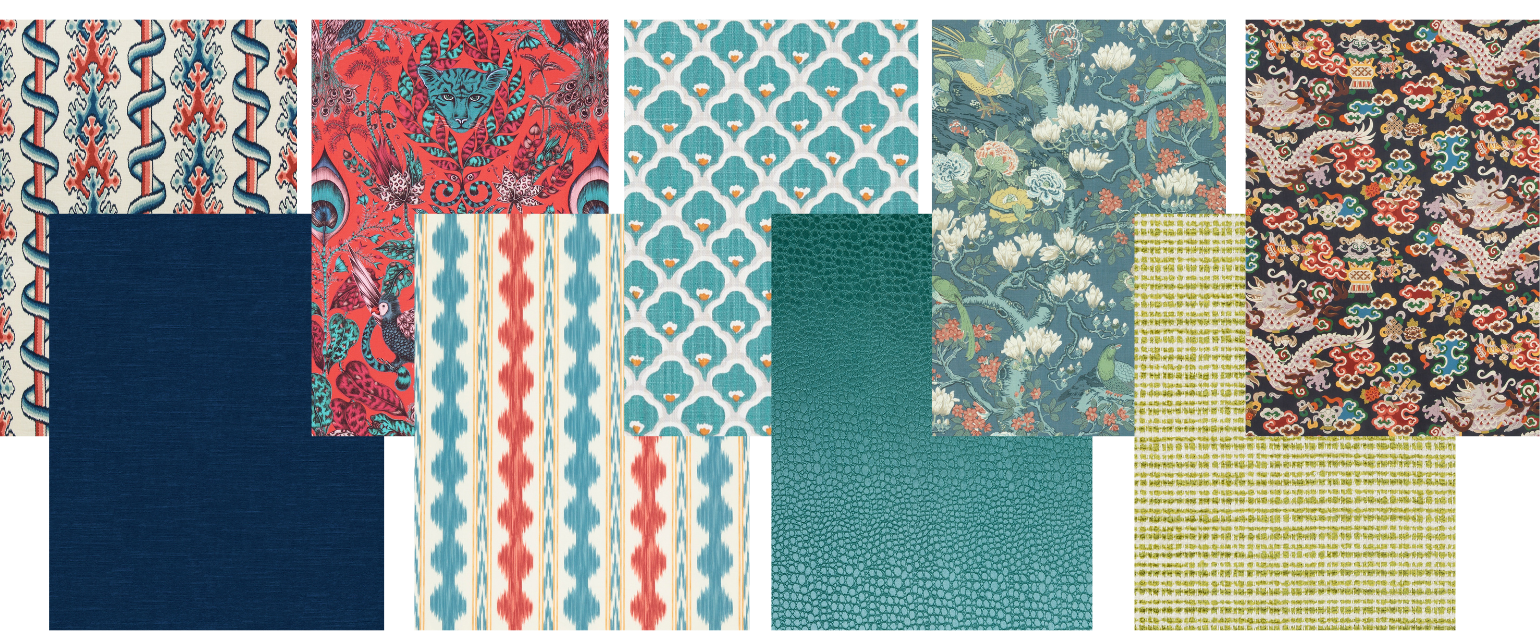 When bumped up to turquoise and used with white and pops of chartreuse or coral, this shade brings a boost of happy energy. A sunny beachy retreat or lake-side cottage vibe is perfect for crisp prints, white linens, and easy painted finishes.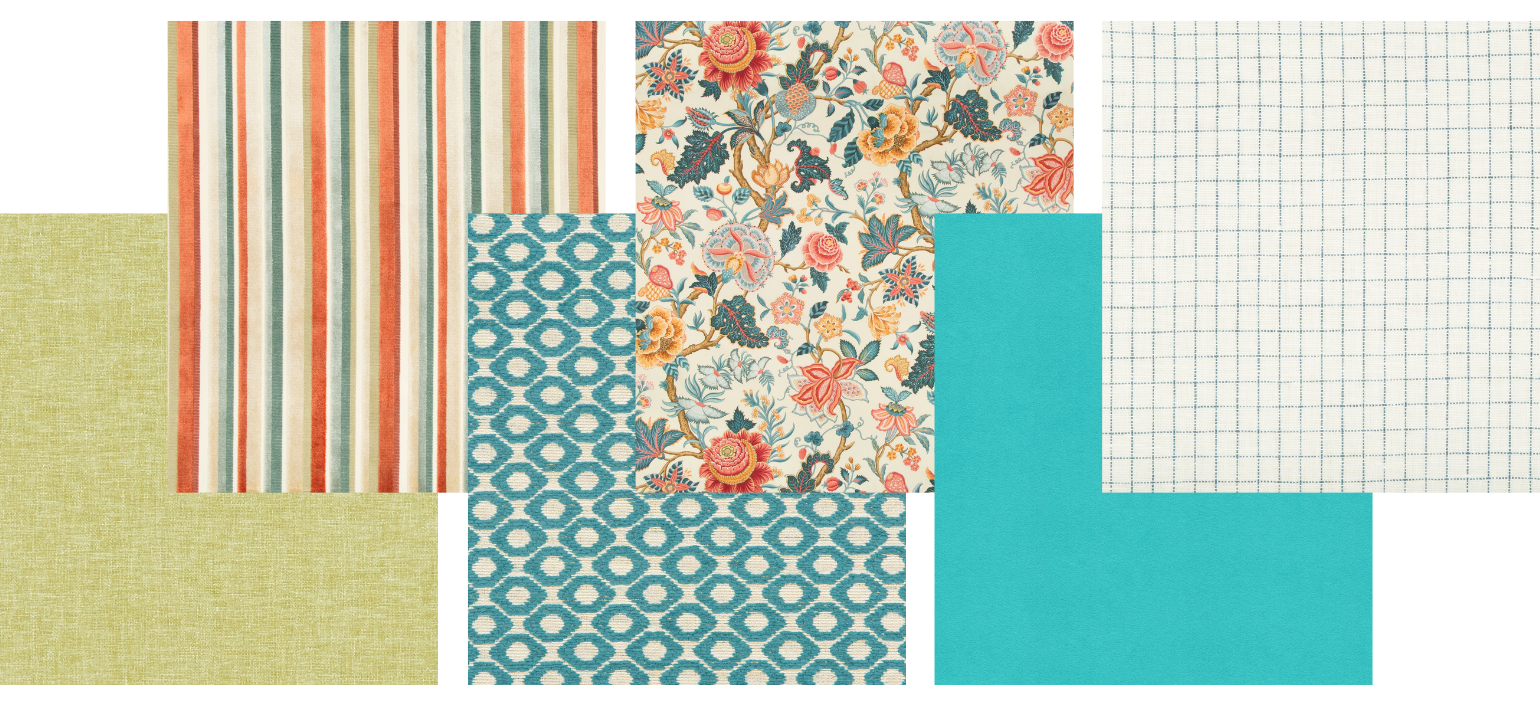 To bring out the minimalist side of teal, try a deeper and less saturated tone and mix it with chunky, textural linens in natural hues. Select cool neutrals and silvery accents to maintain a modern edge. A beautiful balance can be created with a mix of dark and light textures, leaving plenty of breathing space: a room that is ready to act as a backdrop for the life lived inside of it.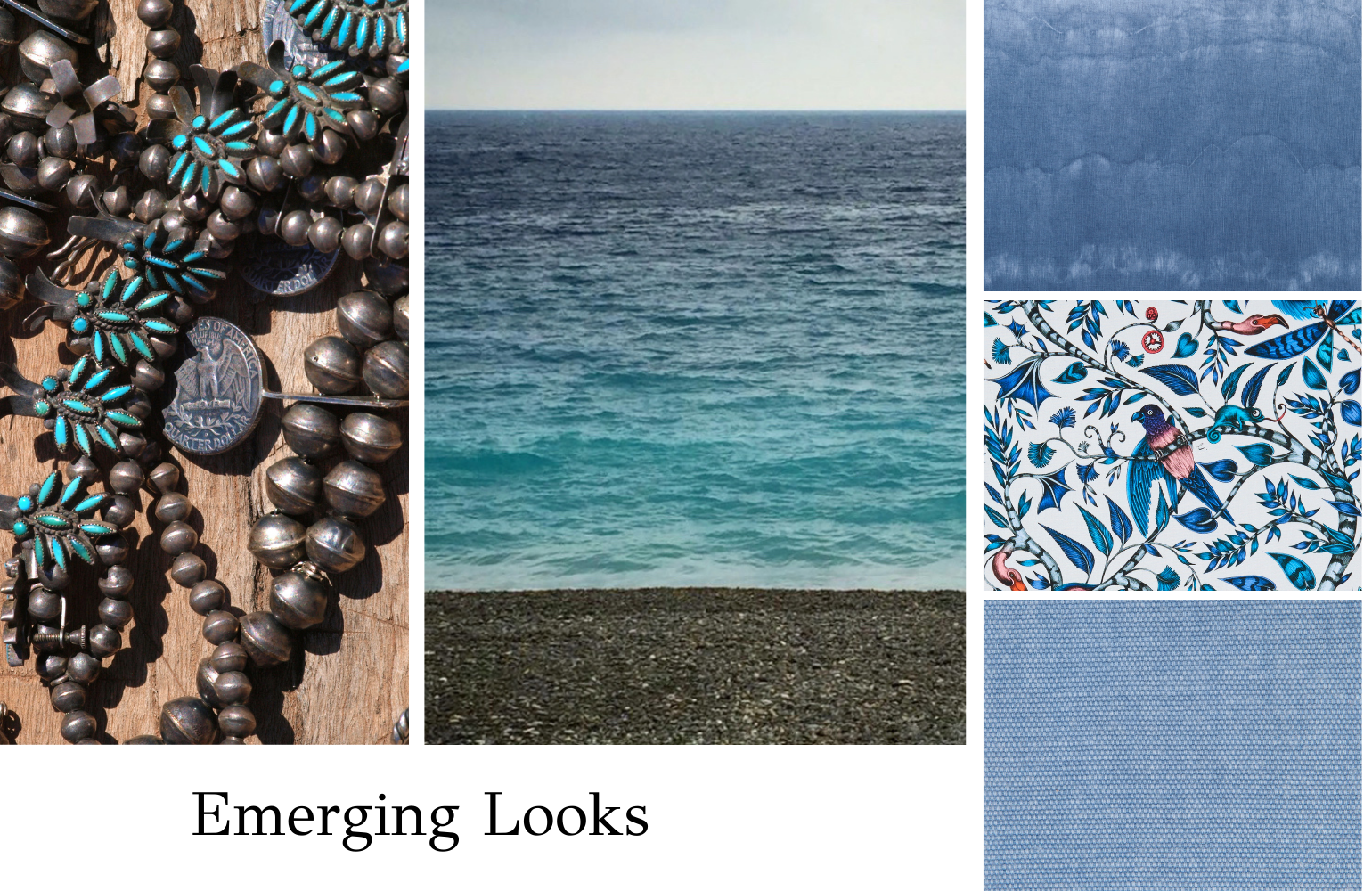 Blue breaks up: Our friend blue will be with us for a while longer, but look for it to split into families of warm and cool. The cool side— teal— has reached us first, bringing lovely shades from spa to spruce, turquoise to Aegean Teal. Next up will be the warm side: periwinkle, opal, hyacinth, and other purple-cast blues will bring sweetness and contentment to interior environments.
Get inspired by this alluring color trend on Pinterest or discover the wide offering of fabric and furnishings inspired by this trend here.
To read more about Saana Baker's color trends, click here.
To get your own copy of Saana Baker's Textile Eye, click here.