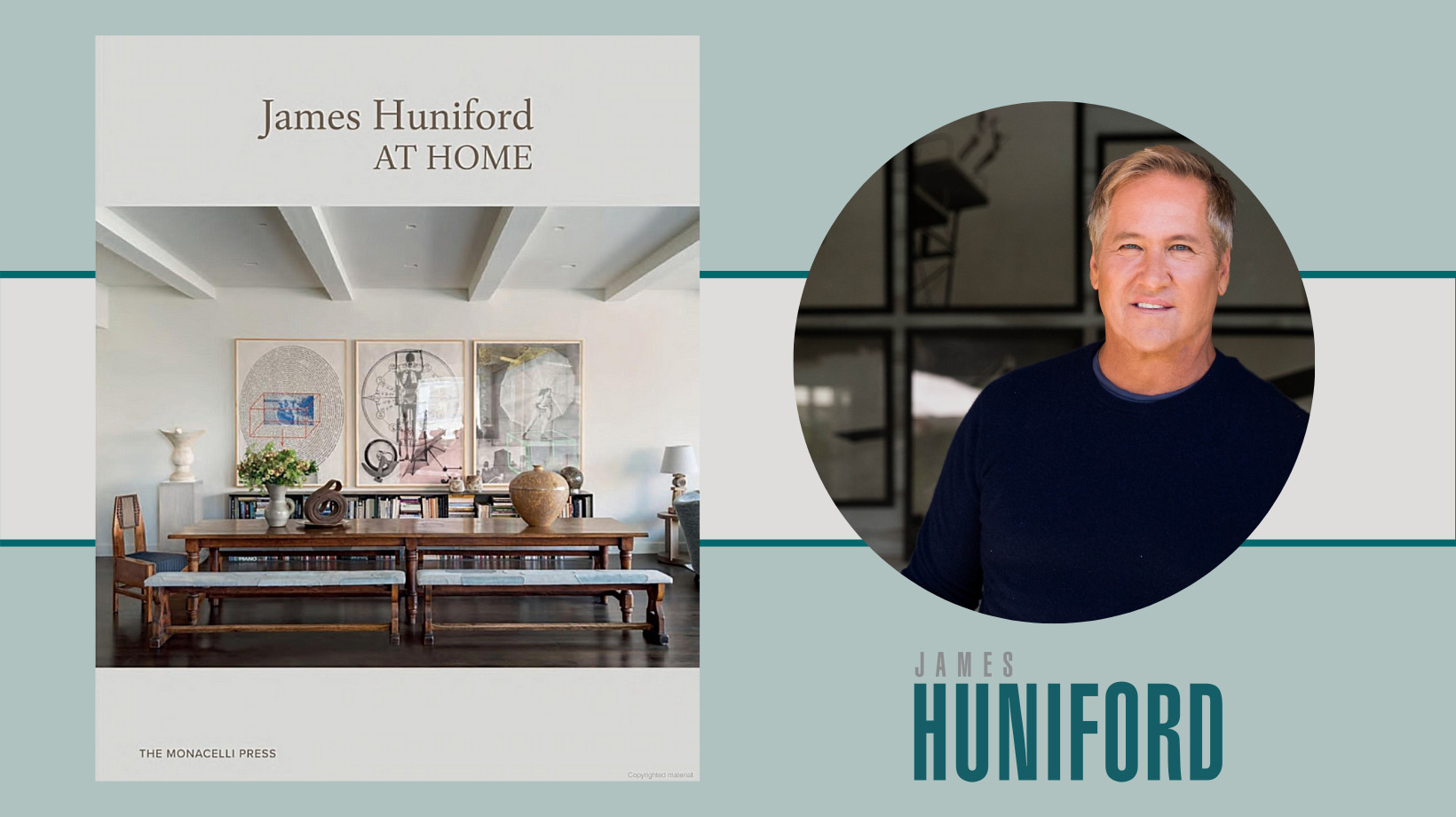 James Huniford, or as we know him, our friend Ford, has a vast portfolio of projects – including a sophisticated collection with Lee Jofa – and is known for his uncanny ability to balance elegance and comfort in the home. It's no surprise Ford took his years of experience and put it down on paper for interior designers and enthusiasts alike to enjoy.
James Huniford At Home delves into Ford's design process, from inception to completion and everything in between. We chatted with Ford to get the inside story about how this book came to be and what we can expect from the intrepid designer in the future.
Kravet: How did this book come to be? How did you come up with the concept?
Ford: I've been working in the interior design field and have had my own firm for nearly 15 years; exploring different concepts of design, working with multiple artists and artisans on various projects. I wanted to publish a notebook on my work and I liked the idea of it being about accessible and practical home design, with a strong point of view and a focus on the design concepts that create unique interiors.
KK: How long did it take you to write this book?
Ford: The book was written in collaboration with Stephen Treffinger. The process started 2 years ago. Within 1 year we had the chapter outlines and an idea of which projects to include.
KK: You've said that your homes serve as a testing lab for your new ideas. Are you playing with any new design ideas now that you are excited about?
Ford: I approach each of my projects as an opportunity to design something new and unique, either using new materials or rethinking an object's original purpose. I have always been inspired to give a new purpose to a piece of furniture or a light fixture in a unique and sometimes unexpected way. I like to explore colors, textures and translate them into design. I take my inspiration from nature and often from the art world.
KK: What is it about juxtaposition that is so enticing to you? What is it about mixing old and new that ties in an interior for you?
Ford: I believe that the character of a home is built by combining new with old. It could be a specific object, memorabilia from a client's own collection, furniture found at the Paris flea market or an old metal mechanical part converted into art. I like to mix and match, finding a vintage textile and pairing it with more modern collections.
KK: How do you balance style with function when designing a space?
Ford: It's all about proportion, comfort and purpose when designing a space. If a bench has a perfect proportion or design detail but is uncomfortable, I will replace or add a comfortable seat cushion.

KK: Can you discuss what it means to "use color effectively" when it comes to design?
Ford: My experience with color changes from project to project – for some homes I keep it minimalistic and for some I like to push my boundaries and play with bolder colors. It's about finding the right balance and keeping it fresh and interesting. It is also part of a conversation with the clients to find out what is appealing to them and how to translate it into the design process.
KK: Everyone seems to be going for a soothing and calm aesthetic during these times, what does it take to make a room feel calm?
Ford: I like to incorporate different hues as well different textures. The quality of light that illuminates a space and the shapes of the furniture will make a room more intimate and tranquil.
KK: What is the importance of adding texture when designing a space?
Ford: If you like a monochromatic color palette, a room can feel flat but if you add layers of texture it will add dimension and variations into a space.
KK: You like to make artwork out of objects you find, how did this passion come to be? Is there a favorite piece you have made?
Ford: Since I was young, I always was inspired by how artists present their visions through different media. I like to visit flea markets, antique shops and fairs in search of unique objects and convert them to something else – A vase into a table lamp, an industrial object as a table base or a wall hanging. For my house in the Hamptons I found these massively tall tree trunks – the question came to my mind "what if…" and now these trunks are hanging on the wall as striking art pieces.
KK: In your book you feature designs from New York City, Connecticut, Nashville, California and more. Is there a special place you call home / feel especially fond of?
Ford: Home is in Tribeca, NYC and Bridgehampton, Long Island. I love the loft living and cobblestone streets of Tribeca but I am simultaneously drawn to nature and love being by the beach and spending weekends in Bridgehampton with my family. Home gives us the sense of comfort and safety we all are looking for, especially during these challenging times.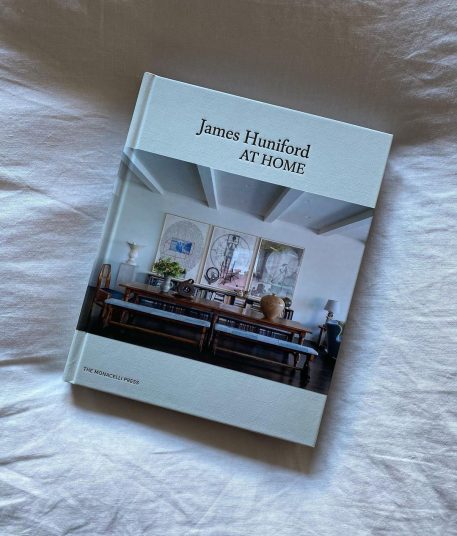 Pick up your own signed copy of James Huniford At Home here.
Shop James Huniford's fabrics here.
Shop Lee Jofa here.