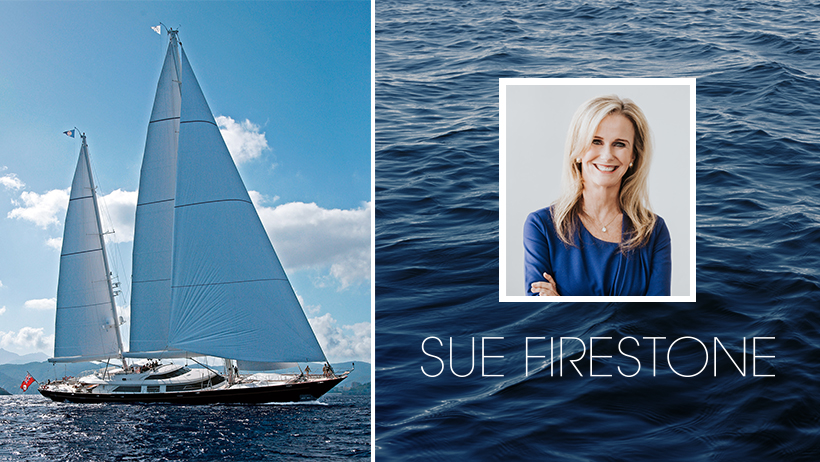 Copy and images from Sue Firestone.
As the seasons change, we find ourselves dreaming of escaping to a perfect paradise. We asked our dear friend Sue Firestone about her favorite dream destination and she certainly didn't disappoint. Who wouldn't want to relax on a gorgeous yacht sailing across the sea? It got us thinking about how maritime design and the many options there are to create a secluded oasis abroad. Firestone was up for the challenge and shared with us the ways she would design her perfect yacht.
We launched our beloved 154 foot Perini Navi Tamsen in 2007. 
When I originally designed the fabric selection for the boat, all of the fabrics had to be from Italian or European sources. This year we are coming up with another "soft renovation" so I was very excited to see Kravet's new maritime collections.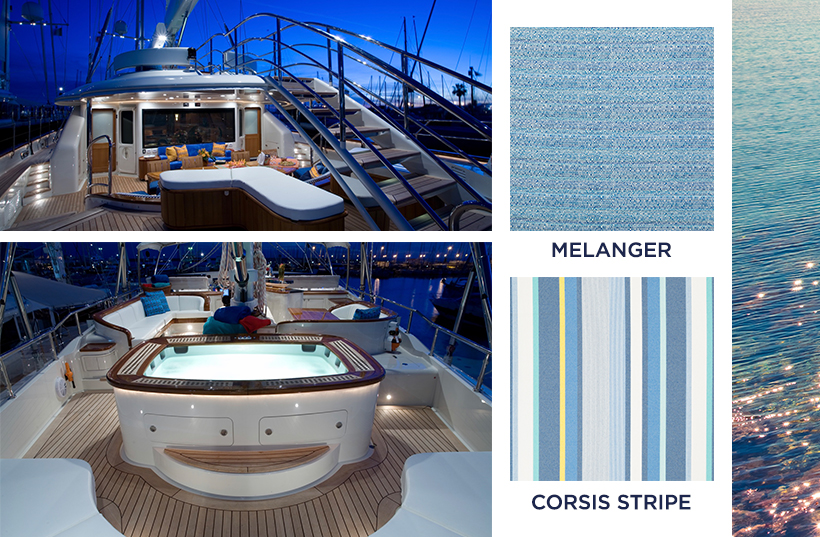 For the outside areas like the flybridge I would select a great outdoor fabric such as Kravet Echo Melanger Maritime fabric because of its cool turquoise tones. On the after deck couches I would accessorize with throw pillows made from the Corsis Stripe fabric because of the nautical feel of the stripes.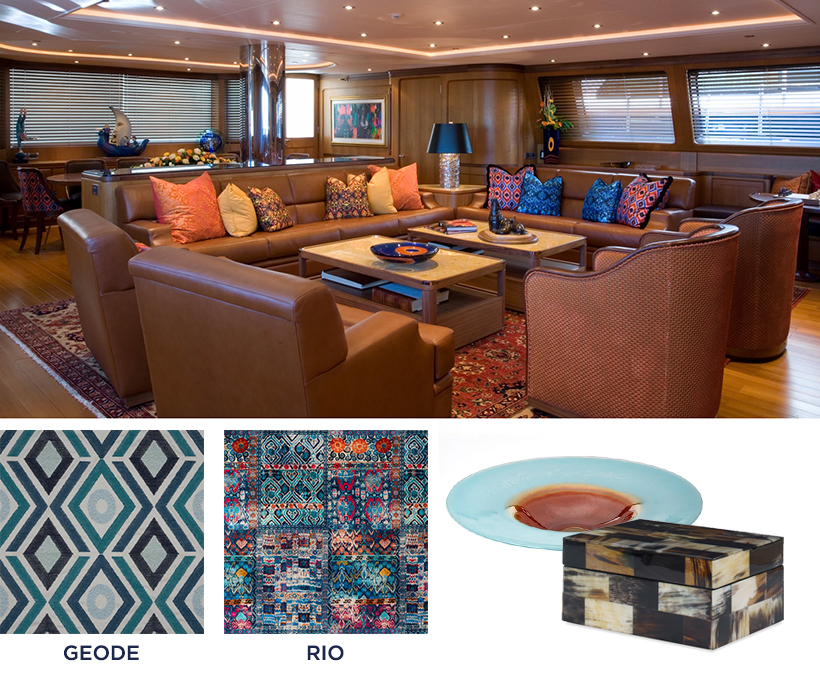 The main salon couches are a warm masculine leather and I would add a few throw pillows made out of the Rio – Jewel, Ultrasuede Green – Carrot and Novara – Bluebird. To accessorize I would add some delightful decor, such as the Henney Box, Large and Sera Bowl.

In the guest room I would replace the existing bedspread with a fresh fabric like Geode – Blue and I would use a fabric from my own Malibu Collection for Kravet – Threadlike in Glint as window treatments. 
Get inspired by Sue Firestone and maritime designs on Pinterest.
Shop Sue Firestone's fabrics here.
Shop Kravet here.