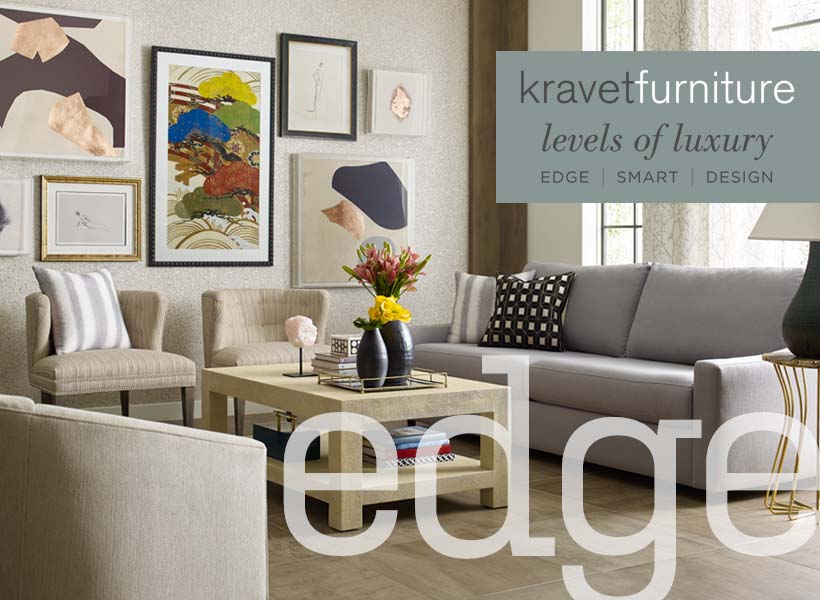 Modern Upholstery and Dining from Kravet Furniture
Good design, quality materials and authentic comfort should be accessible at many levels of luxury. With that in mind, Kravet Furniture set out to develop a new value-focused upholstery and dining chair collection.
Introducing the newest level of luxury… Kravet Edge!
Bench made to order entirely in the USA and exclusively to-the-trade, Edge designs are current, fresh and a terrific value for clients working within a budget. Recognizing that many consumers live in a retail driven marketplace, Kravet Edge focuses on a trade quality product at a price point that can compete with market and e-market retailers while maintaining a level of luxury and service that is fundamental to the Kravet brand.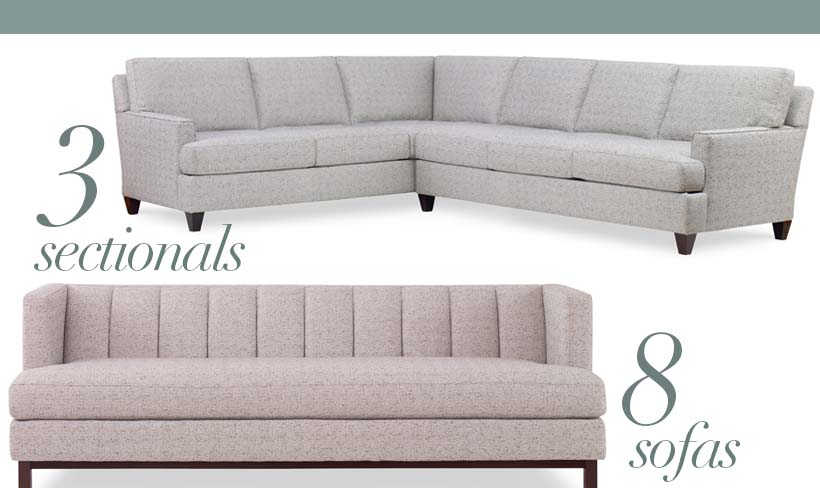 With Edge, you have the flexibility to choose from an edited selection of sofas, sectionals and chairs that are on trend. Personality chairs, swivel chairs and swivel gliders offer exciting options with function in easy to use styling. A variety of wood finishes and paints allow the frame to be personalized for the intended space. Some frames also accept nailheads for extra detailing. Each frame was developed as part of a curated group of well-crafted designs to enrich many types of spaces at a targeted, value centric price point.
The Ferne Glider is perfect for a new mother's nursery while the Vega chair brings charm to a living room setting. The Tripp sofa has a classic silhouette wonderful for transitional spaces and a lovely welt detailing on the arm that elevates the track arm to a focal point of the frame. The Whitman sectional features a nice, wide arm-terrific for perching in conversation.
Edge dining chairs and bar stools are sleek and sophisticated options that enhance any entertainment area with their chic, yet simple silhouettes.  The details of the curved T back on the Hotchkiss chair makes a great statement around a dining table. The Miss Porters chair adds a bit of femininity to the group with detailed tufting and a round back. Bar and counter stools round out the group.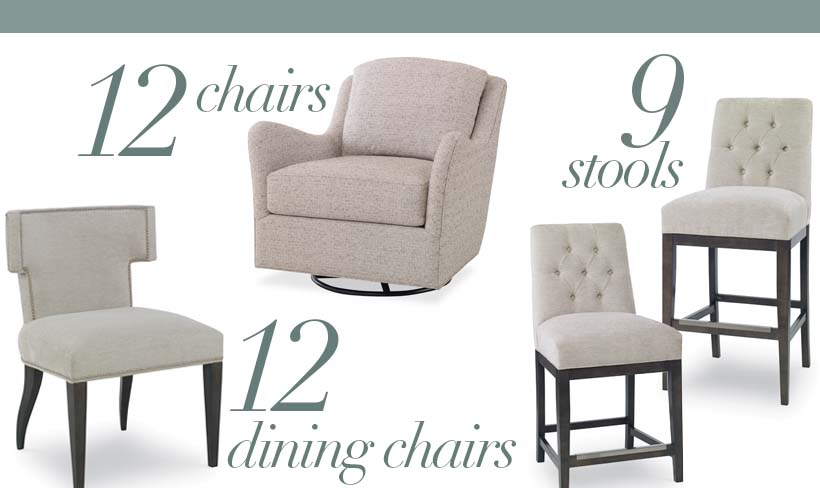 All Edge upholstery pieces can be personalized by fabric selection. With over 60,000 fabric options available through Kravet, each Edge option can transform into a statement piece of furniture or a complementary accent.
Developed for the way people live today, Edge offers designers a comprehensive yet simple range of options to meet the ever-evolving needs of their customers' lifestyles.
With Kravet Furniture, the choice is yours.