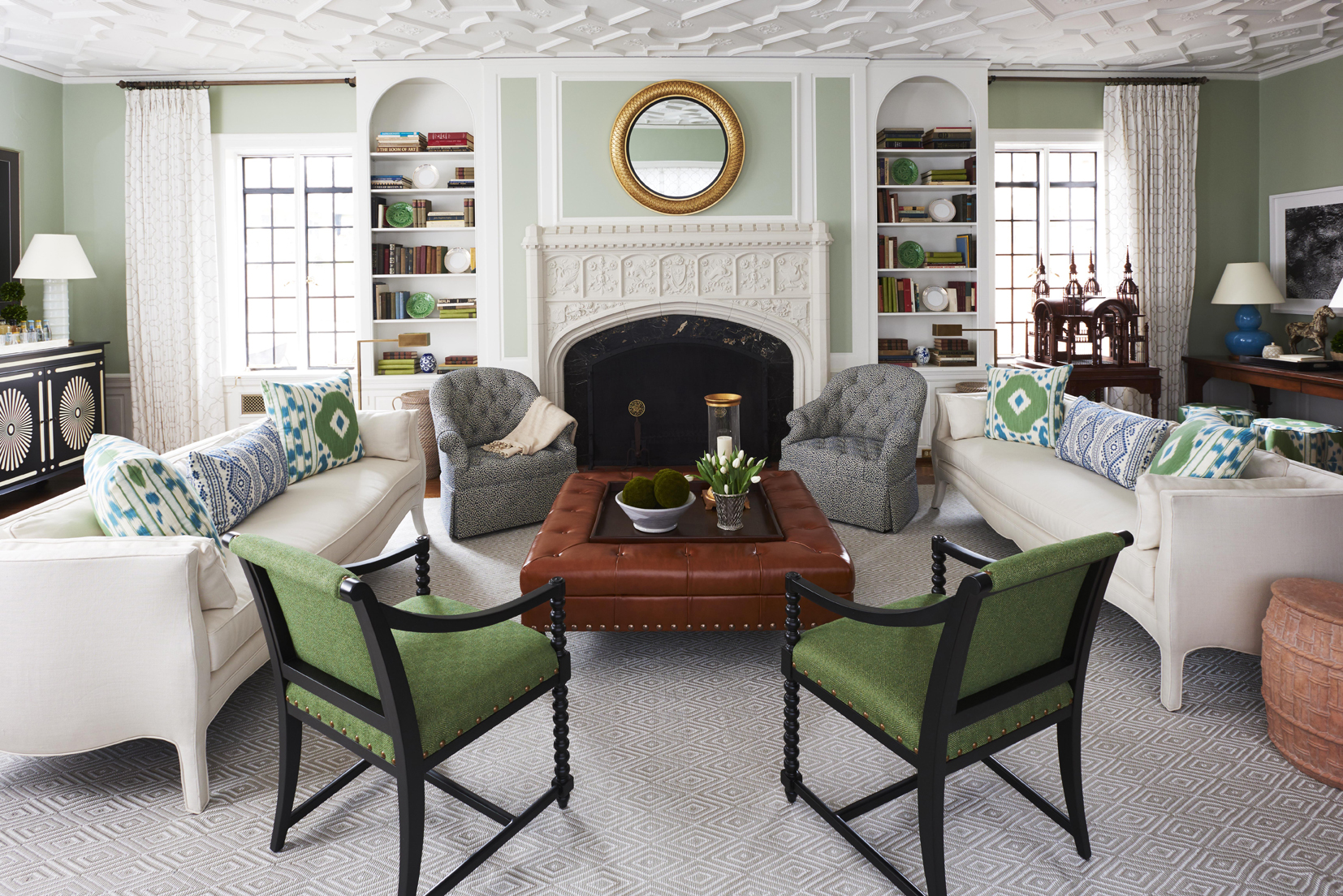 A luxurious formal setting at the Julian Price Showhouse
Bunny Williams Home set out to design a luxurious formal living room for the Julian Price Showhouse benefitting Preservation Greensboro. More than 20 designers participated, each showcasing their true talent and vision.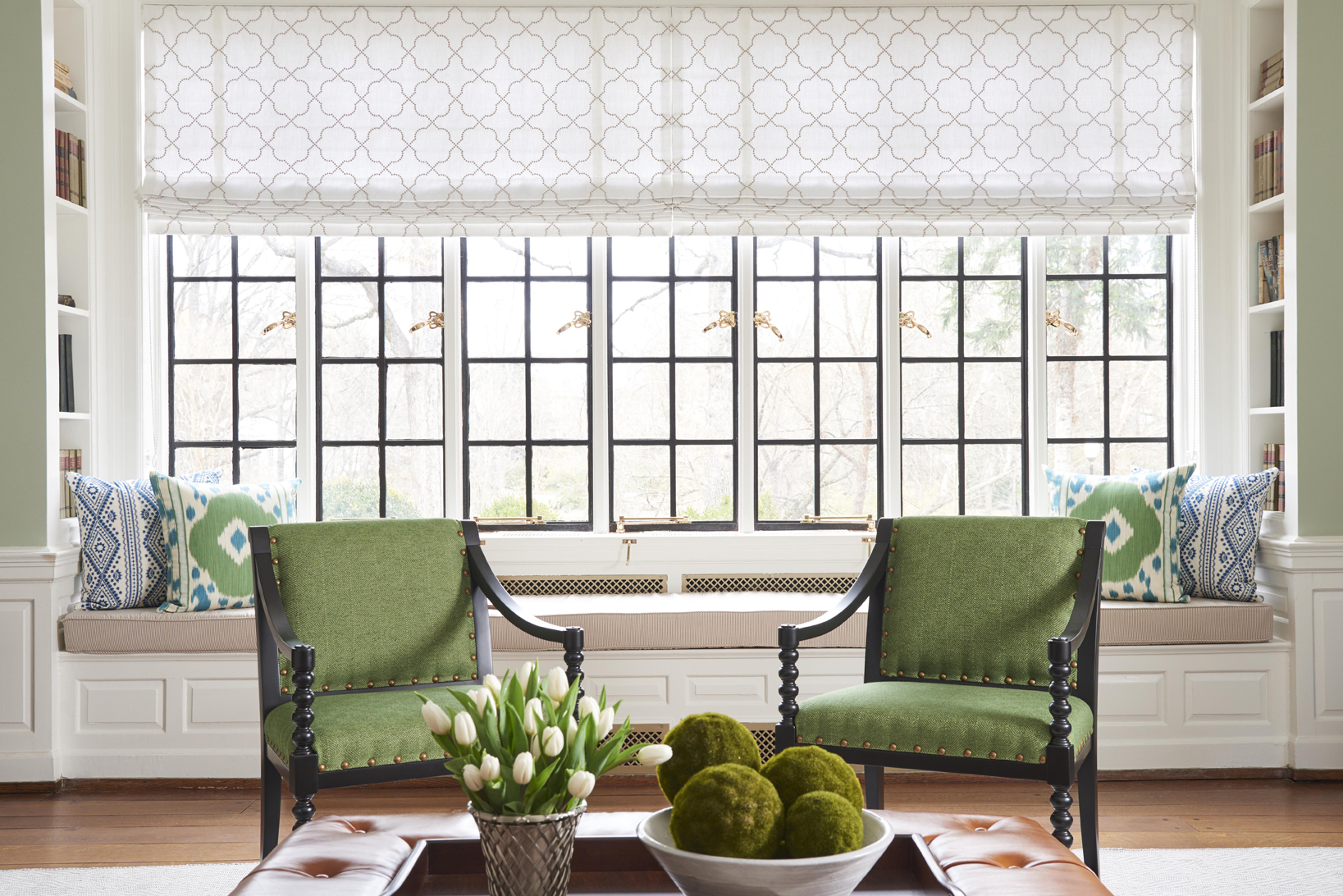 "I wanted the room to work within the formality of the architecture, but to feel comfortable and warm for the young family that will live there." said Audrey Margarite, Creative Director of Bunny Williams Home.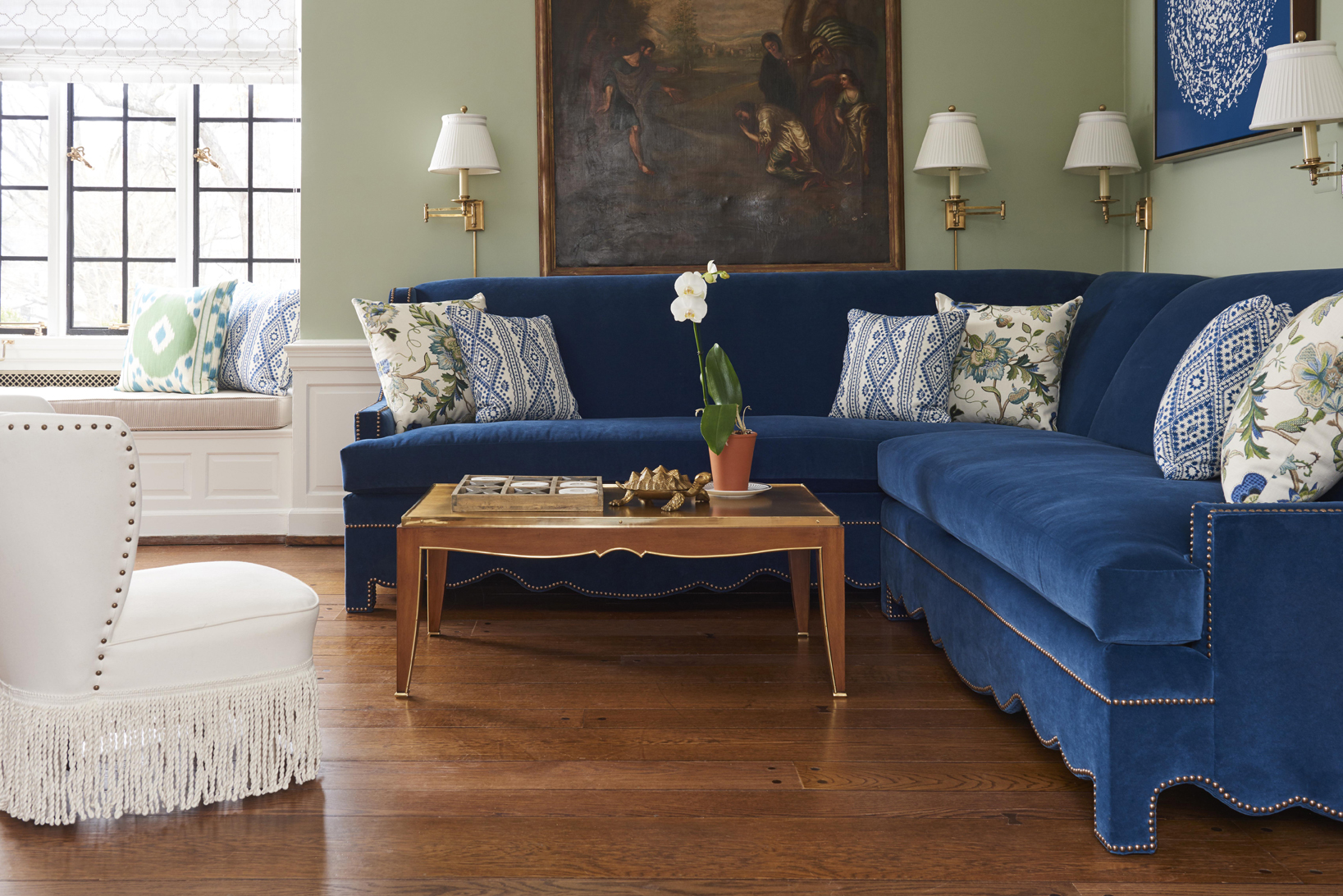 Margarite says the plan for the living room started by breaking the large room into different conversation areas. A pair of Southern Belle Sofas sit perpendicular to the fireplace. "With them being centered and floating in the room, the low back style works well." said Margarite. The Tray Chic Ottoman grounds the central space with a pair of Olivia Chairs and Eaton Chairs on either end. And the Henley Cabinet is used as a bar in the far corner of the room.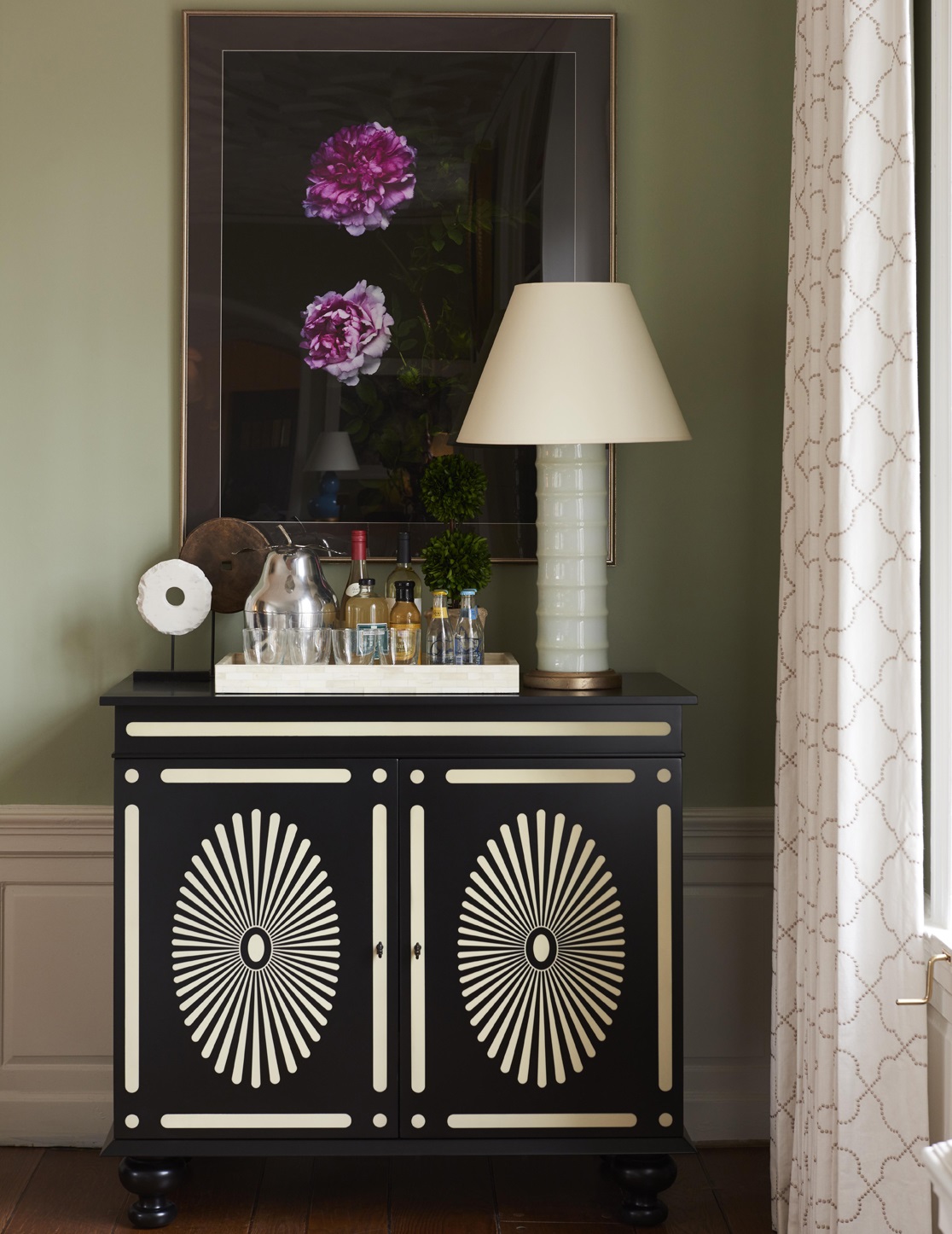 A hallmark of Bunny's design ethos, this layout encourages guests to help themselves and be comfortable in an otherwise formal setting. A custom Nailhead Sectional, in the opposite corner, is the perfect spot to have that drink. An antique piano, thought to be original to the house, takes up another corner. And, the fourth corner has a pair of ottomans tucked under our Palladian Desk. These ottomans are perfect pull-ups for extra seating. A custom cushion and pillows line the large window at the front of the room.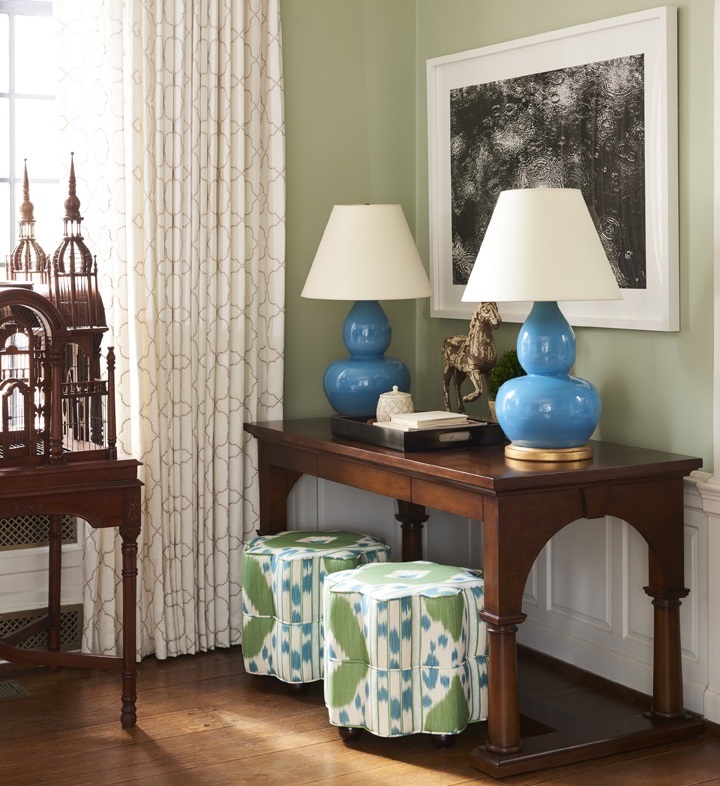 This showhouse location alone is a conversation starter with a storied past. Built in 1929 by Julian Price, the president of Jefferson Standard Life Insurance Co., the house came to be known as Hillside. Designed in the Period Revival style by New York architect Charles Hartmann, the house was an architectural gem. In the 1970's the house was purchased by a decorator, Sandra Cowart, who over the years collected, stuff, and more stuff! Sadly, in January 2017, the home was featured on the A&E reality television series, "Hoarders."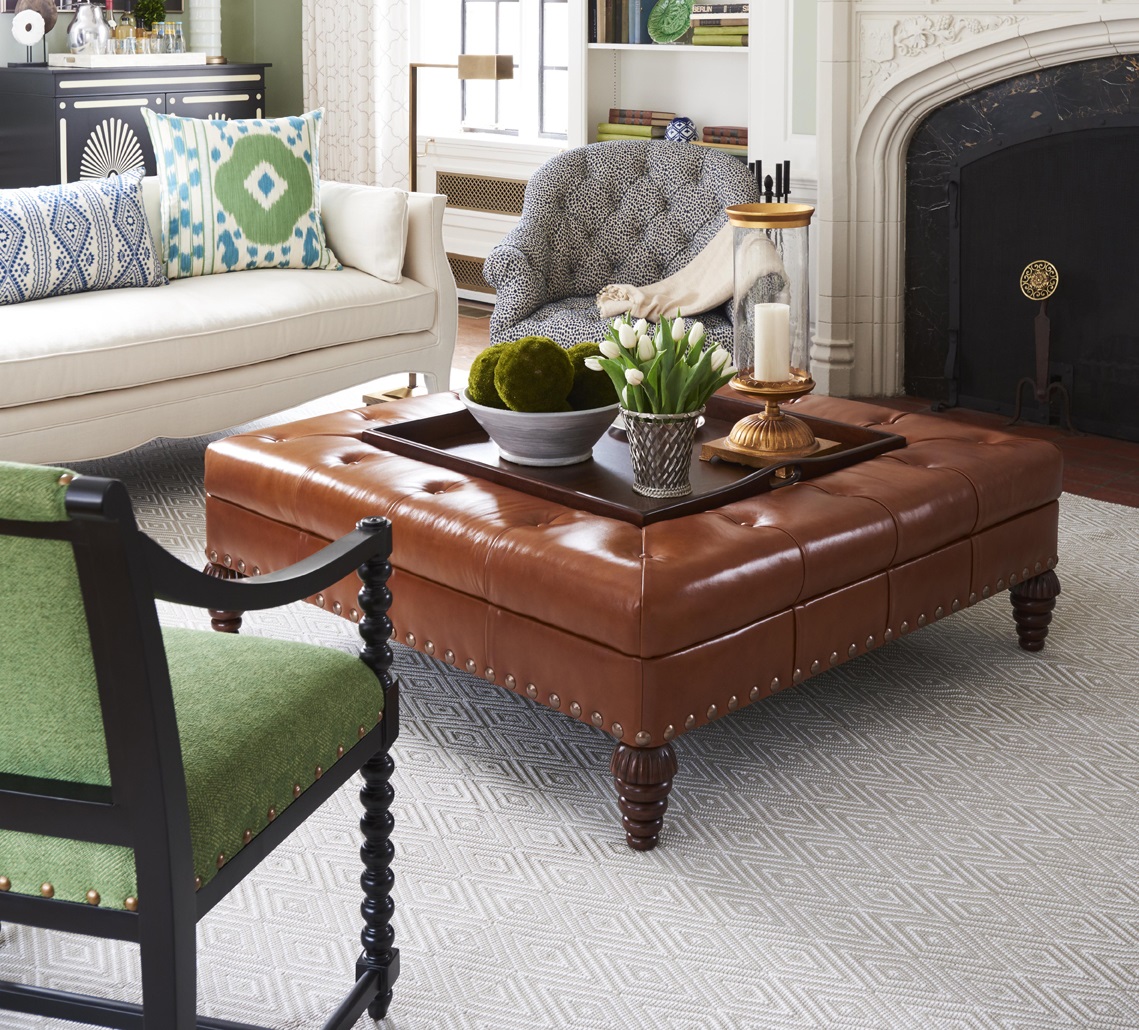 Current owners, Michael and Eric Fuko-Rizzo bought the foreclosed home from Bank of America in 2017. Working with Preservation Greensboro, Michael and Eric have meticulously brought the 9,000 square foot residence back to its former glory.