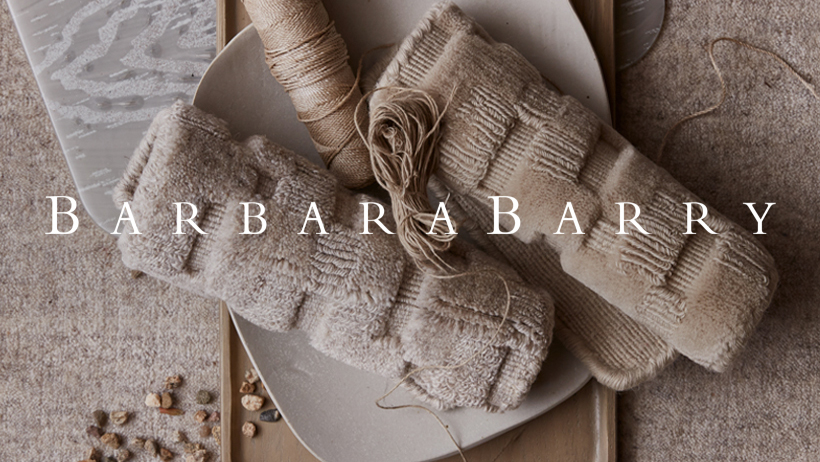 New introductions from legendary designer Barbara Barry
Barbara Barry has been an icon in the Interior design industry for decades. She has been a long standing friend and partner of Kravet Inc. and continues to develop new and exciting product offered through Kravet and CuratedKravet. Take a step into the world of Barbara Barry in her own words with insight into her design process and her inspiration.
Building on the success of the Tonal Textures carpet program I am pleased to introduce new patterns, Linear Lattice and Mellow Matrix, in two constructions.
Each pattern brings a more textural component to the program with its subtle high-and-low checked weave. Mellow Matrix is woven in a viscose/wool blend while Linear Lattice is the same pattern shown in 100% wool for higher traffic areas.
As with all good rooms, it's the finishing touches that can make it special. Kravet now offers my whole vision from Tonal Textures that work seamlessly with my Panorama fabrics and with the newer component of my accessories, all of which are available on Curated Kravet.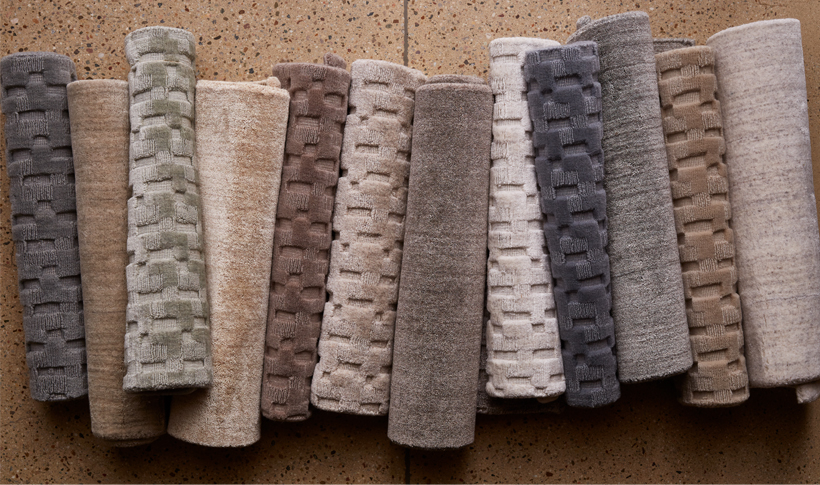 For me, I often begin with a special accessory that can inspire a whole room or a new and fresh color scheme, such as my new Aerial Chargers. I love the combination of charcoal, white and celery green. So modern and so chic…a perfect balance of masculine and feminine.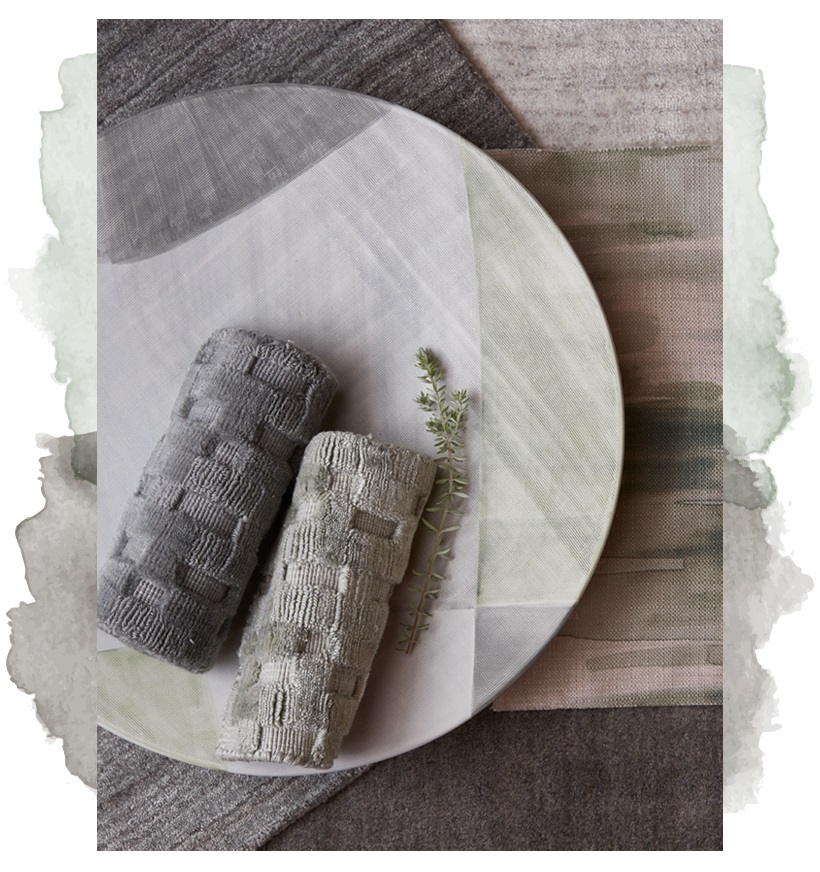 Rooms are all about layering textures and tones and I like to have lots of options that harmonize. Whether you start with the pillow fabric or the rug, there can be a playful and artful way to construct a harmonious room.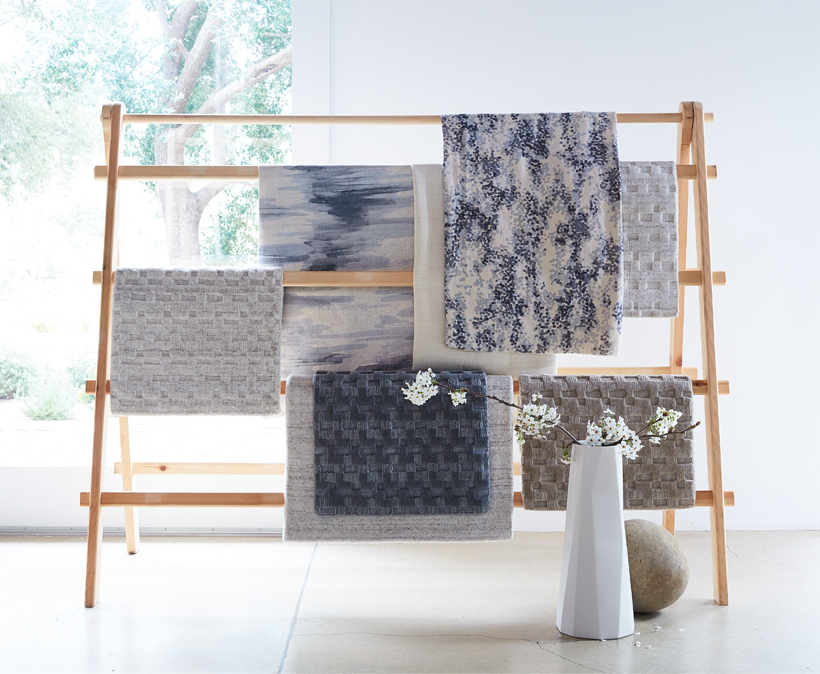 Inspired by the nature that surrounds me, I take my cues from something as simple as the color of the leaf of the Matilija Poppy.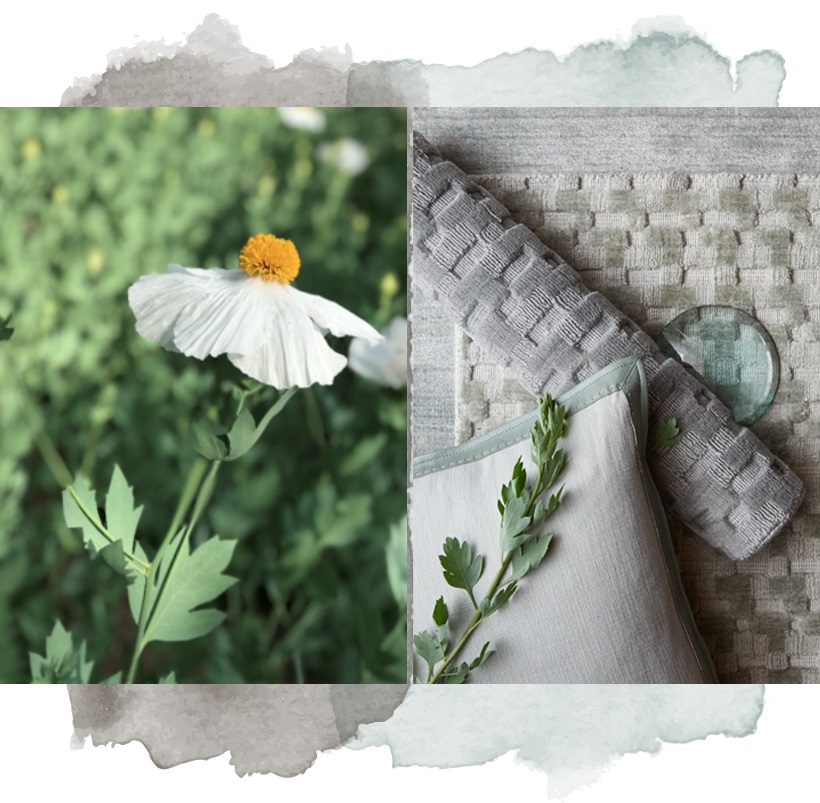 As a watercolorist, the biggest thrill is when you sometimes mistakenly come upon a new mix of colors to create a color that is hard to describe in one word…is this a pale blue/lavender? Or a dusky rose w a bit of magenta wash? Whatever you call it I see it in nature all the time. It might be a dawn or sunset when the colors intensify but it is there and I am thrilled to have captured it here in the fabric AWASH and in the linen and leather trimmed pillow and in a softer matte Portuguese ceramic in which to place some wonderful succulent or handful of poppies.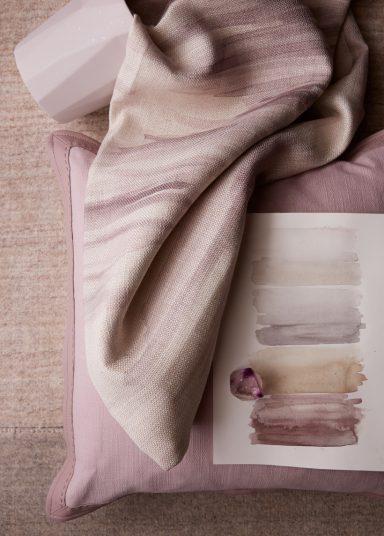 I am a "plein-air" painter, which means I paint outside. Usually early in the day and in the late afternoon where capturing the light is what motivates me. I thrill to the colors in nature, especially the color of an agave. It totally draws me in! That blue-grey, soft sage, pale celadon color captivates me so. It seems to permeate my dreams and shows up in all my work, including fabrics. These paintings were done in Carmel, California while with my painting group, the MOB (Miles on Our Brushes) where we painted last spring. We just finished a week where I live and it has inspired me to do more on my own.
My mother was a painter and nurtured in me a keen sense of observation which painting in nature demands. The most wonderful thing is that observing spills over into everything you do and heightens your awareness of the beauty in our world.
I have shielded away from showing my work for years but when styling Panorama, my new line of fabrics and rugs, it seemed just the right thing. Watercolor is so soothing and tranquil to look at. I love the mood it creates and how it harmonizes with various color schemes and thought other designers might feel the same. I am thrilled to have been able to design the framing and have it available at CuratedKravet at such a good price.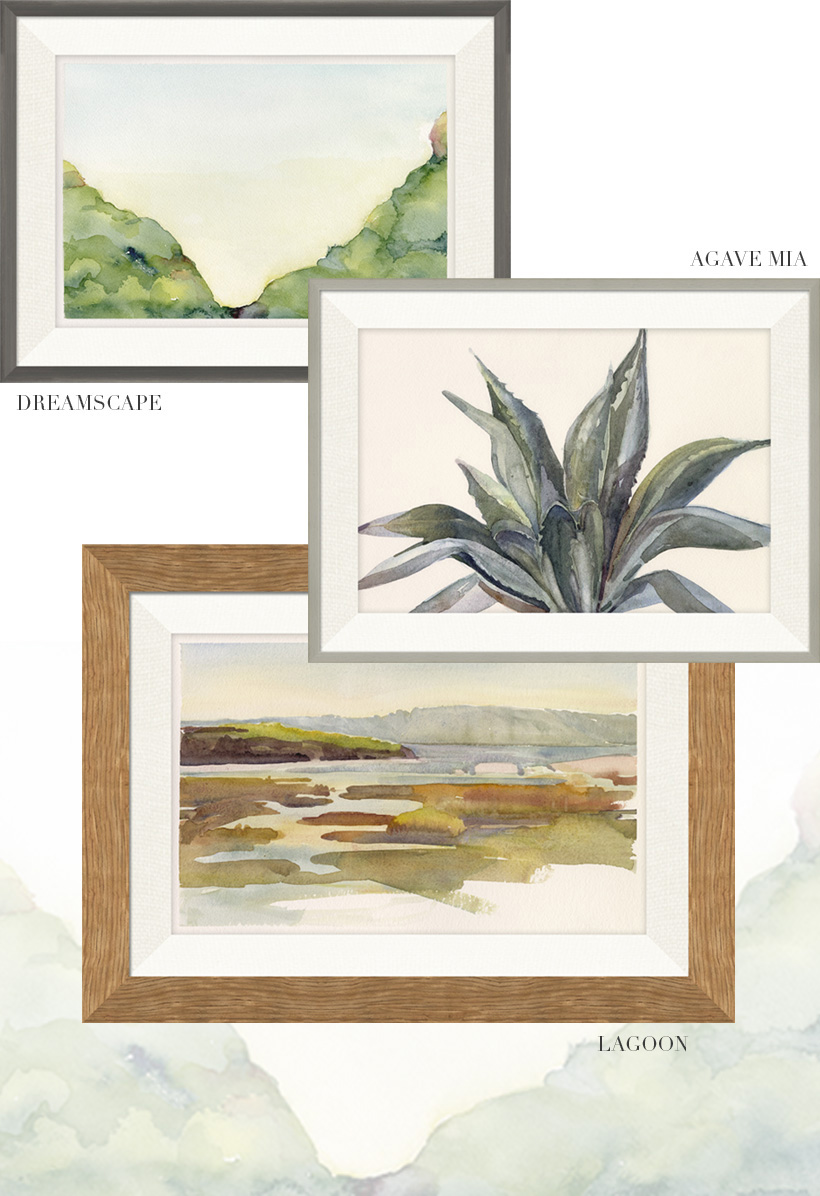 For the full assortment of Barbara Barry fabrics shop here.
Shop Barbara Barry Carpet here.
Shop Barbara Barry Accessories here.
Shop Barbara Barry Artwork here.