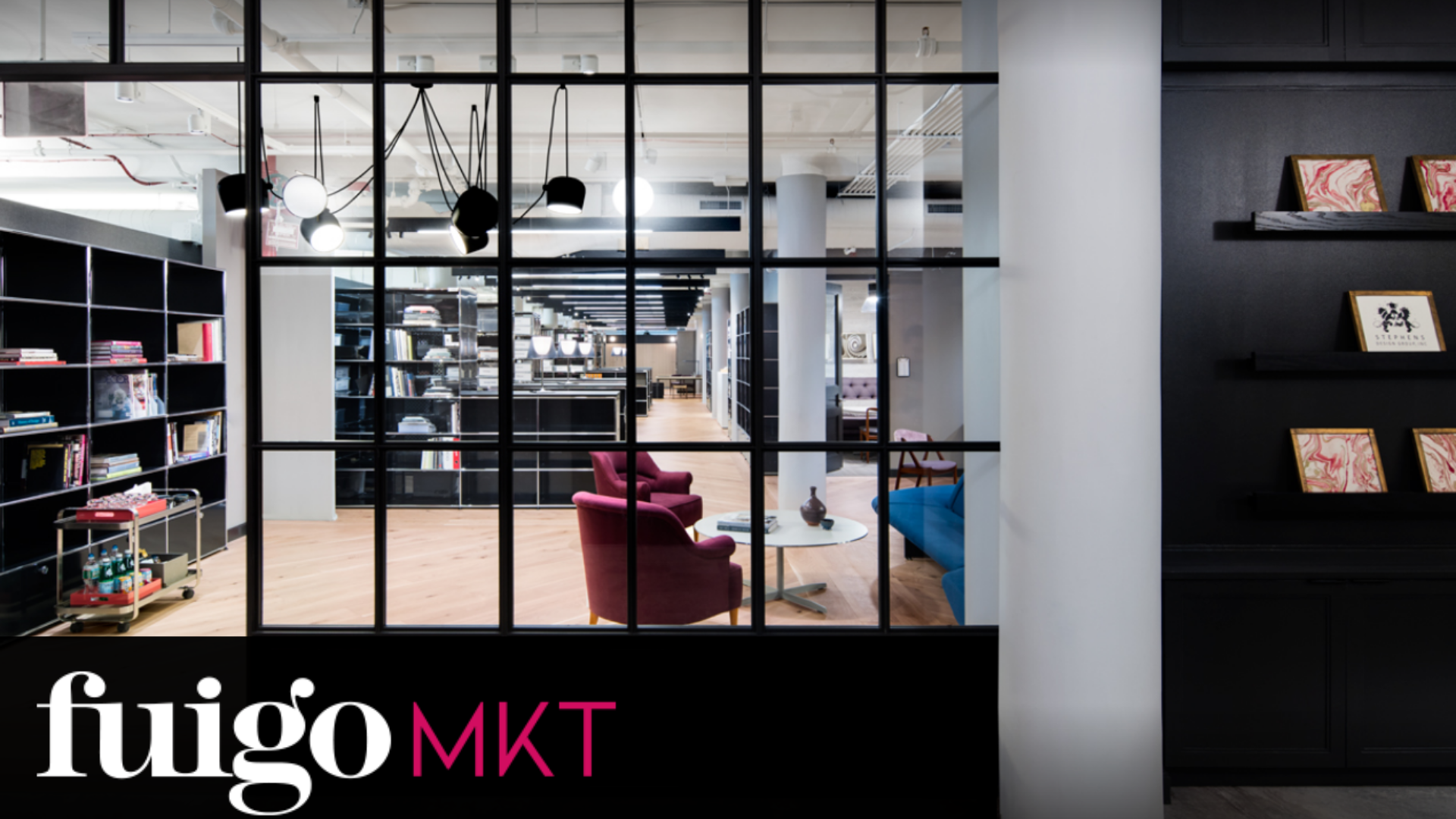 Kravet Inc. Joins Fuigo as a vendor in Market
Kravet Inc. is continuing its legacy of being at the forefront of innovation with its latest partnership with Fuigo, the award-winning developer of end-to-end technology solutions for professional interior design.
Kravet Inc. joins Fuigo as a vendor in Market, a first-of-its-kind digital platform that is custom-built for design professionals to discover, source, and order from the world's finest luxury trade brands. In one place, designers can purchase materials and organize client proposals, analytics, and invoicing, streamlining their workflow and leaving time for business development and creative ideation.
"We are excited to partner with Fuigo and have our full assortment of brands available for interior designers using this innovative service," says Jesse Lazarus, Chief Process and Innovation Officer, Kravet Inc.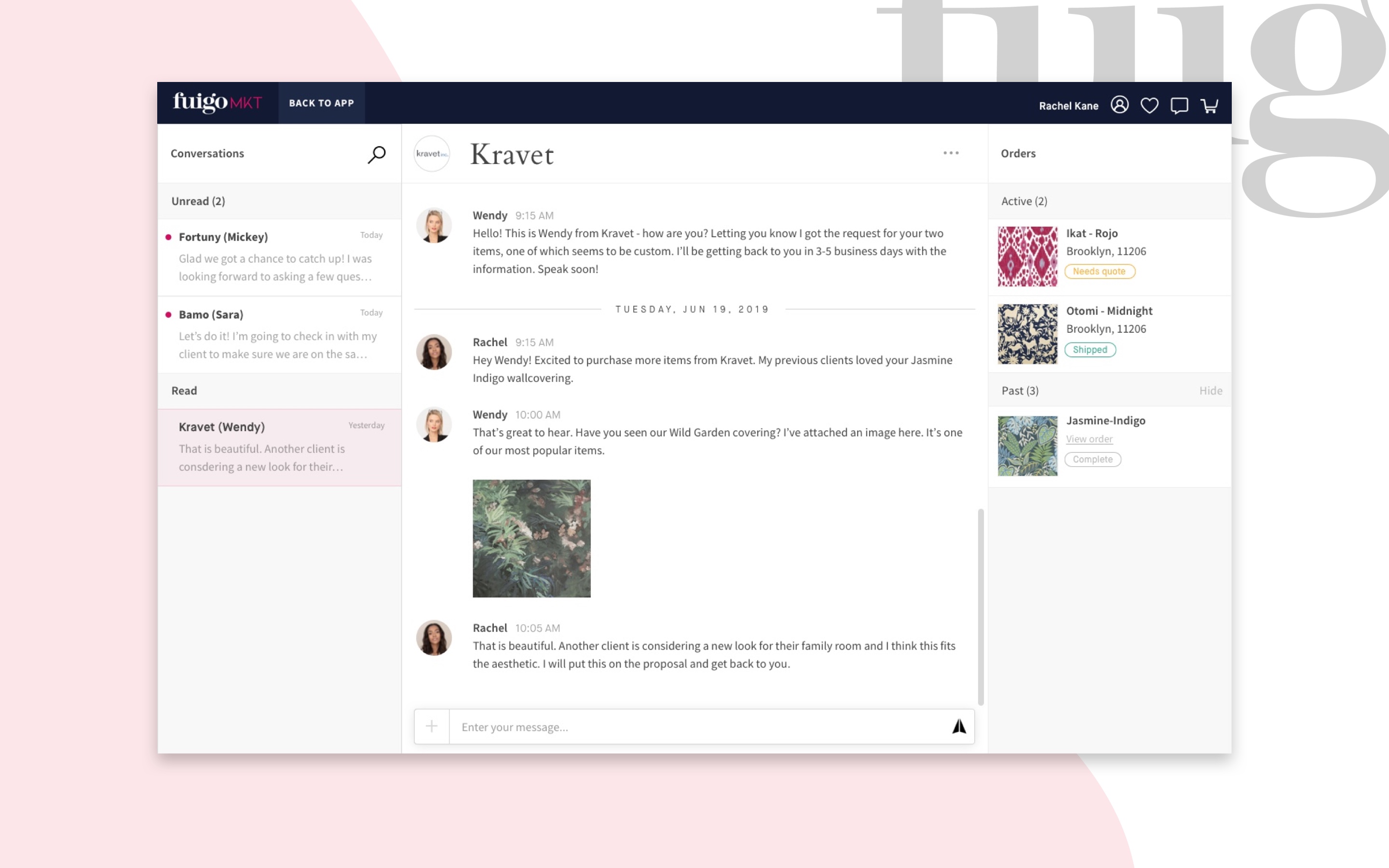 Kravet Inc.'s commitment to the interior design industry and showcasing a wide range of the best and the brightest designers aligns with Fuigo's vision for Market as the one-stop-shop for the savviest industry professionals working today. All of Kravet Inc.'s collections will be included in Market, making Fuigo the first trade focused business management platform to hold Lee Jofa and Brunschwig & Fils.
"This is an exciting partnership for us," says Fuigo co-founder Maury Riad. "With a 100-year history of excellence, Kravet Inc. is a sterling addition to Market and its breadth and power as a one-of-a-kind sourcing tool for the trade."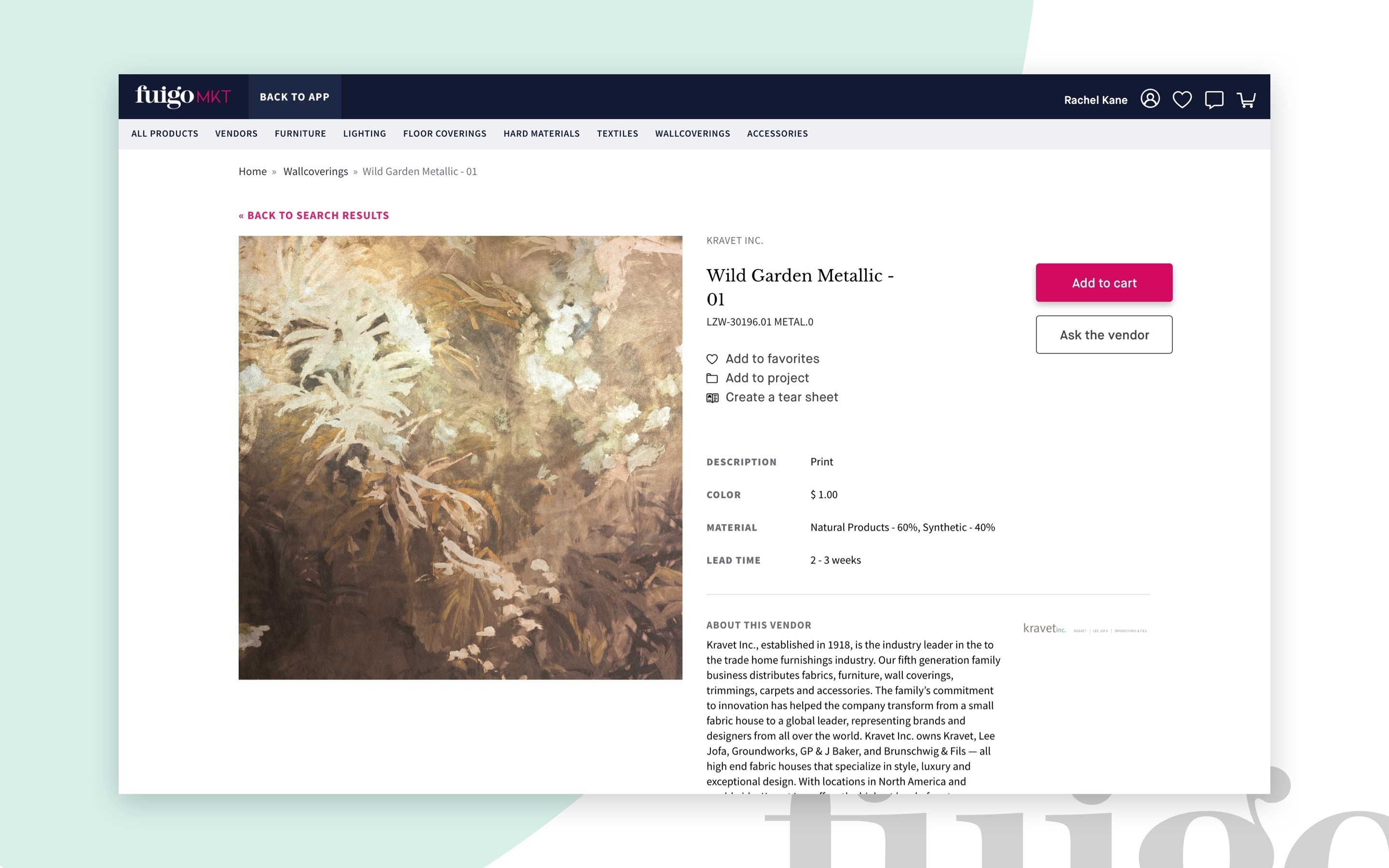 With the inclusion of Kravet Inc. in Market, buyers will have access to an incredible diversity of categories and price points, launching both Kravet Inc. and Fuigo into a design future that does not sacrifice quality and care to the hands of technological advancement and greater accessibility. Both brands are working hard for today's designers.
Shop the latest styles from Kravet Inc. here.