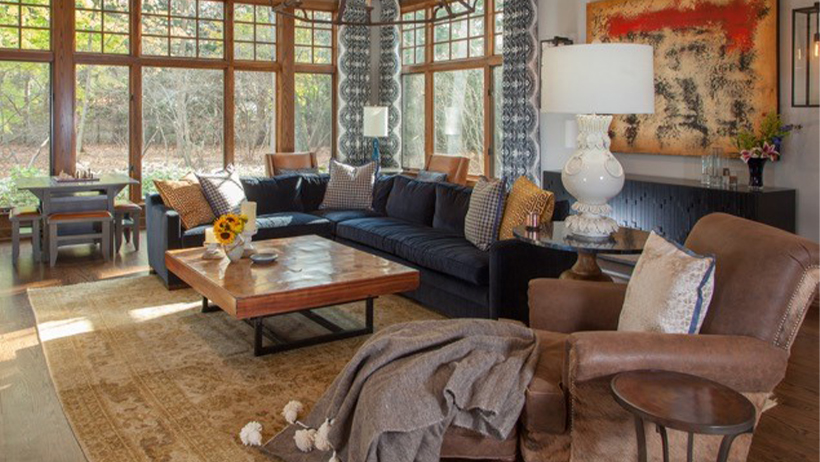 Lisa Wolfe Design creates a casual living space
Lisa Wolfe Design set out to create a casual, yet refined, space for a client in Lake Bluffs, Illinois. The biggest task for this designer was replacing the giant sofa in the room. It needed to be something family-friendly, but still hold its form, and be large enough to fit the whole family on it at once. LWD ended up selecting the Merrimack Sectional, which checked off all of their clients' needs.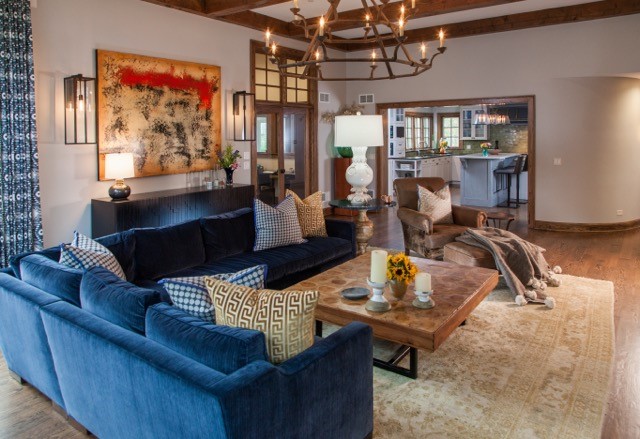 "The different sizes and configurations let us achieve our ideal dimensions, and the deep seating really lends itself to that deeper, cozy mentality we were going for," said Wolfe. "The clean, squared-off lines aligned with my client's more modern sensibility."

Once they found the perfect match to fit their space, LWD moved on to tackling a brand new color palette in the room. "Luckily my clients were open to changing the color," said Wolfe. "So we knew this huge sectional had to be the piece that put that stake in the ground and really carry the new color forward."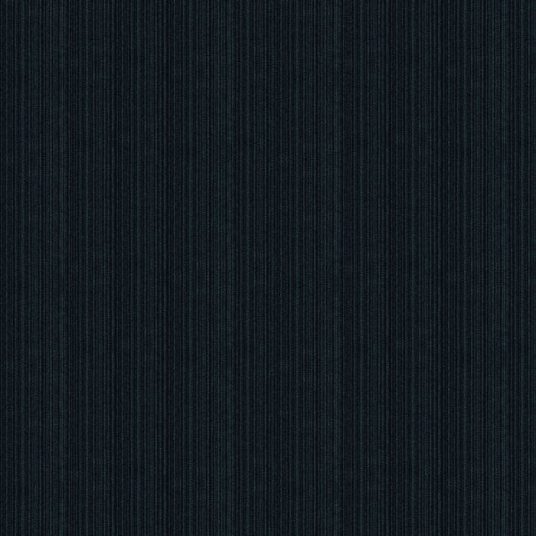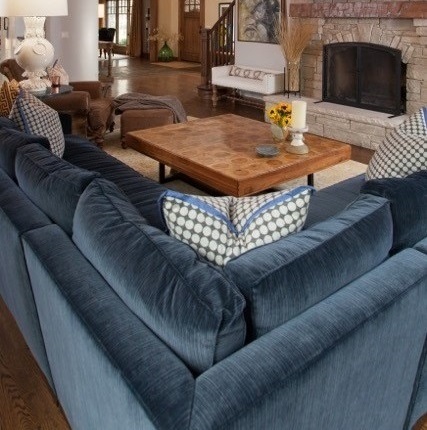 LWD went with a blue velvet fabric on this sofa, from the KravetSmart Strie Velvet Performance collection. "The blue sets off all the other selections; it was a bold choice and I'm thrilled the client went with us there!" said Wolfe.
All in all, Wolfe said her clients were ecstatic with the way the room turned out, and she says she will be continuing to work with Kravet in the future: "Quite frankly – Kravet makes me look good!"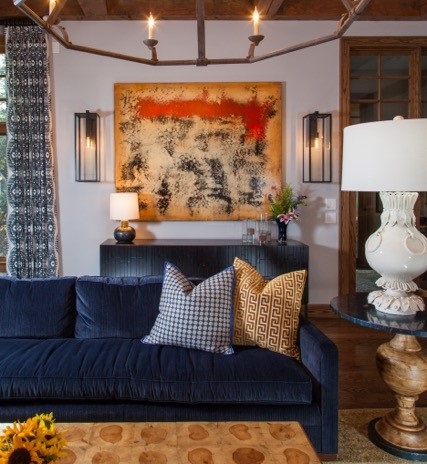 All image credit: Todd Pierson