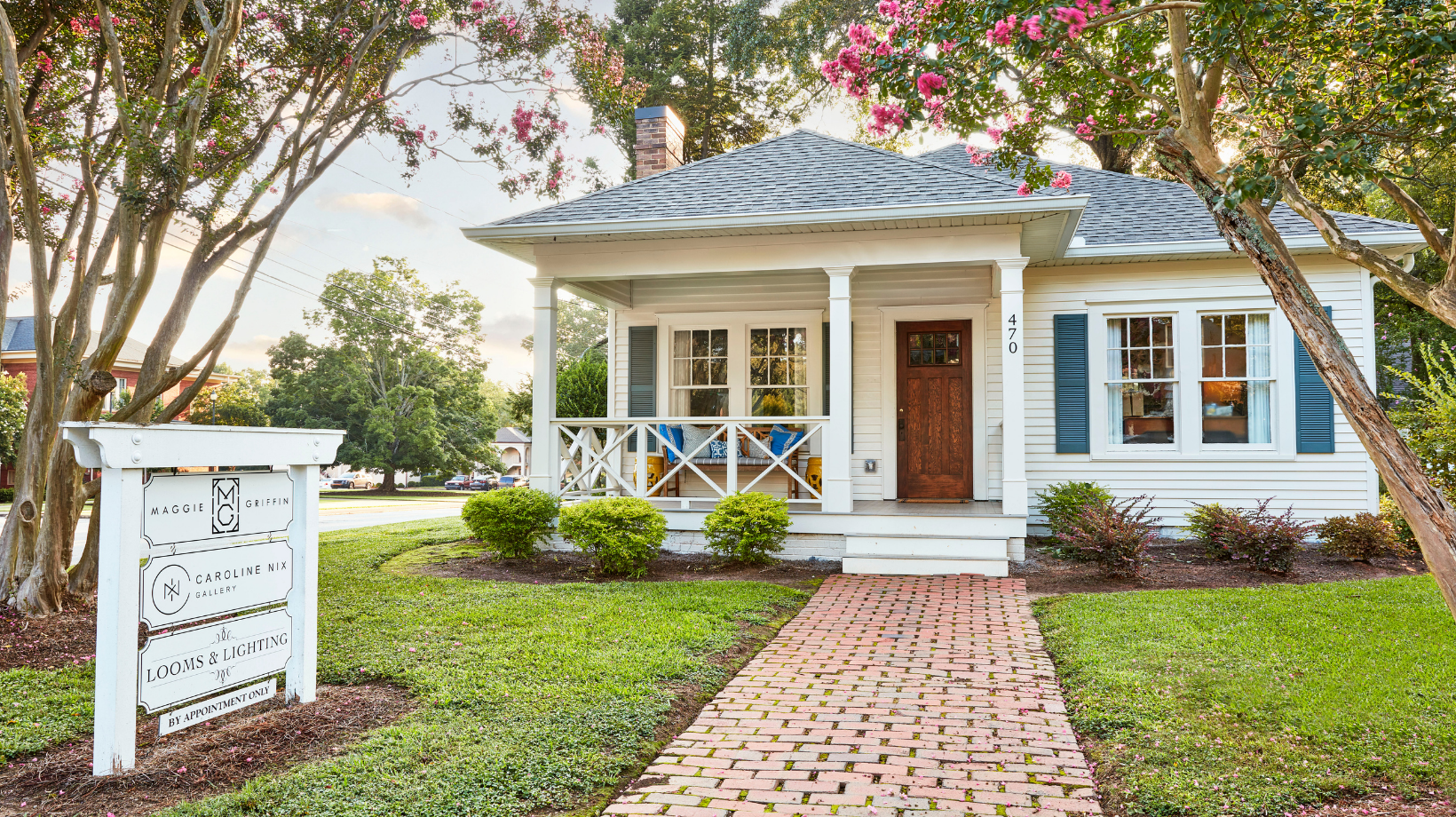 Now, more than ever, office decorating and ambiance is at the forefront of many working professionals' minds in this ever changing hybrid work environment. Georgia-based interior designer Maggie Griffin set out to do just that with her studio office transformation. Griffin chose to use the iconic GP & J Baker Nympheus pattern on the studio walls, while also incorporating another vibrant pattern, Fretwork on the walls of another room in the space. We caught up with Griffin to learn some useful tips when it comes to decorating an office that is both functional and sophisticated.
Kravet: When designing an office, what are the first things you look for?
MG: Offices, while they need to be functional, should also be a space to inspire creativity, have a nice natural light source, and attractive storage for the many things that need to be within arm's reach. For us, as interior designers, our studio is where we meet with clients, so it also becomes a sample of our work. We love layered neutrals and shades of blues, greens, and browns with bold, punchy ways to use color and pattern. Our studio at Maggie Griffin Design makes us happy and keeps our clients inspired!
KK: Lighting is so important when it comes to designing an office space, what is the ideal lighting for you to be most productive? Is natural lighting best?
MG: I am a big fan of multiple layers of lighting….overhead, natural, lamp light. Natural lighting is favorable when sharing fabrics and paint swatches with clients to get a true read on how the colors will translate in their home. When I am working late, I prefer dimmer lighting so I can concentrate at my computer.
KK: How do you mix luxury with functionality? Storage space is key; can you be chic while also being practical?
MG: You should always consider the vantage point when you enter into the office space as that should be the focal point and is often considered the "prettiest". Storage options on adjacent walls are best and vertical storage is best. Does one need open shelving? Then coordinated baskets with pretty labels and tags is a great choice. Do you need covered storage for binders and file folders? Then coordinated notebooks, binders and files make for a pleasing look that makes finding what you need that much easier.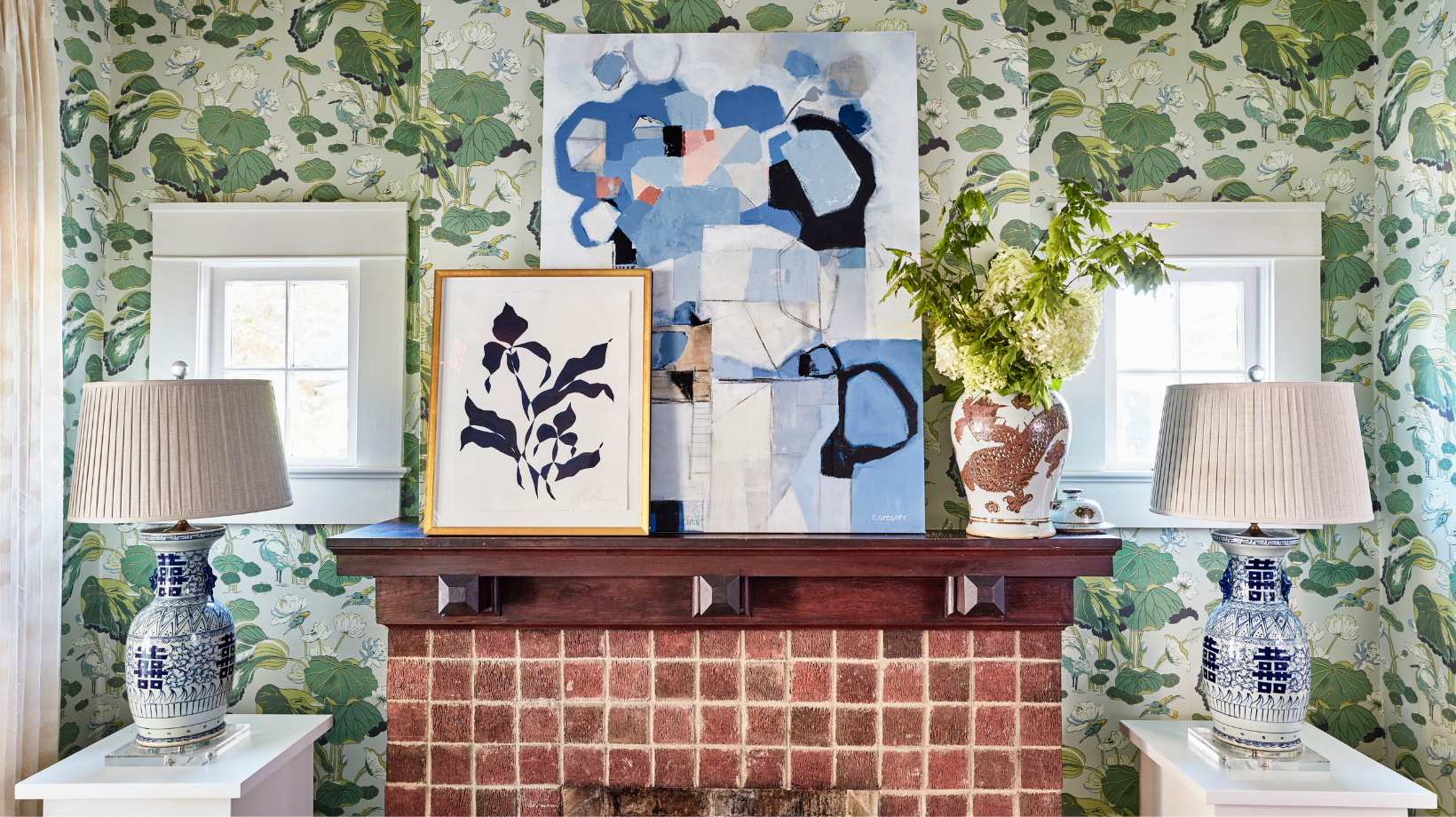 KK: What colors or hues are best for designing an office space? Calm? Cool?
MG: More collaborative, open air office spaces seem to thrive with shades of white and balanced with a few warm touches like leather desk chairs, wood topped counters, and interesting lighting. Our office, a cottage home built in the 1920's, is a study in blues, greens, and white with a few bold pops here and there to keep it fun!
KK: To wrap it up, can you give us your two overall biggest design tips?
MG: Create an office space that makes you happy, keeps a clear mind, and has just what you need. Make sure it's organized, and stays tidy, to ensure you are as productive as possible!