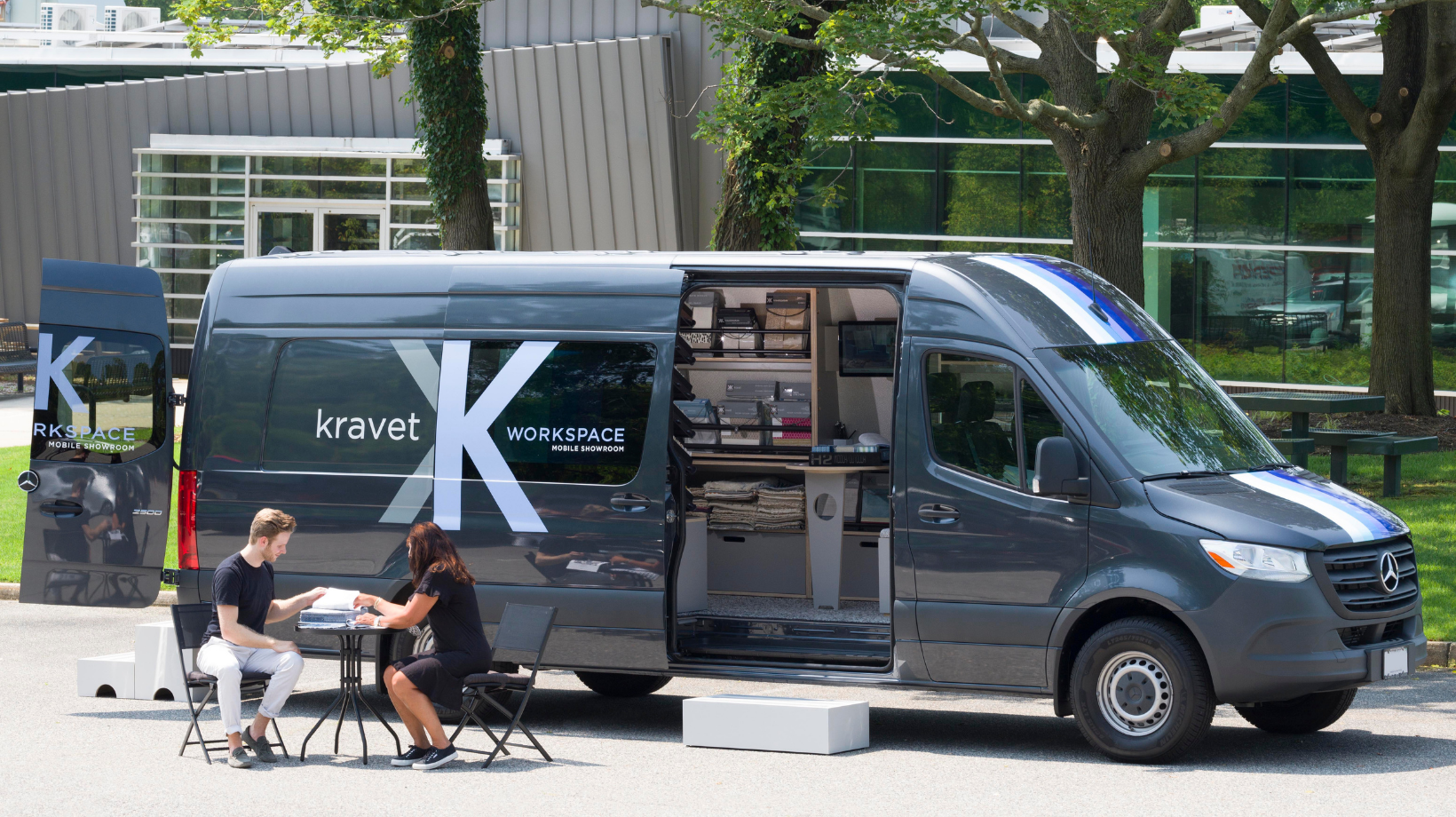 Kravet Inc. is bringing shopping to you with its new Kravet Workspace Mobile Showroom. This shopping shuttle is outfitted with 5,700 fabrics coordinated by color, a library of sample books, including wallcovering and upholstery, as well as a selection of 100 carpet samples.
Kravet Workspace Mobile Showroom boasts advanced technology to streamline a customer's shopping experience. Similar to the existing brick and mortar Workspace locations across the country, Kravet Workspace Mobile Showroom allows designers to digitally scan samples to browse colorways and check stock and pricing on the spot from the expansive sample selection. Designers can use the on site digital peg board to search for furniture and furnishings, receive tear sheets and even place orders with the sales representative on hand to assist with personalized concierge service.
Fabrics are merchandised by color and presented in compact boxes to allow for easy browsing and self service check out. Encompassing all of Kravet's family of brands, Kravet Workspace Mobile Showroom presents a wide assortment of products that serves as a perfect encapsulation of all that Kravet has to offer interior designers.
Stay tuned to find out which locations the Kravet Workspace Mobile Showroom will visit. The shopping shuttle will begin its journey in the northeast and make its way down south, ultimately landing in south Florida before year's end, with a debut at High Point Market this fall.