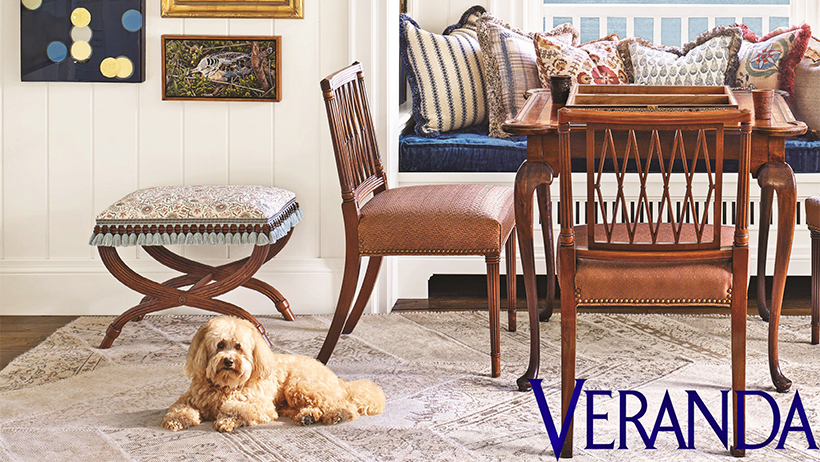 Designer Philip Mitchell featured in Veranda Magazine
Before Philip Mitchell and his husband Mark Naransky purchased their latest home in Chester, Nova Scotia, they already owned an apartment in Toronto, a cottage in Lake Erie and an office and apartment in New York – needless to say, the couple was not in the market to expand their real estate. But, the pair say they could not pass on the 18th-century cottage on the Nova Scotia coast.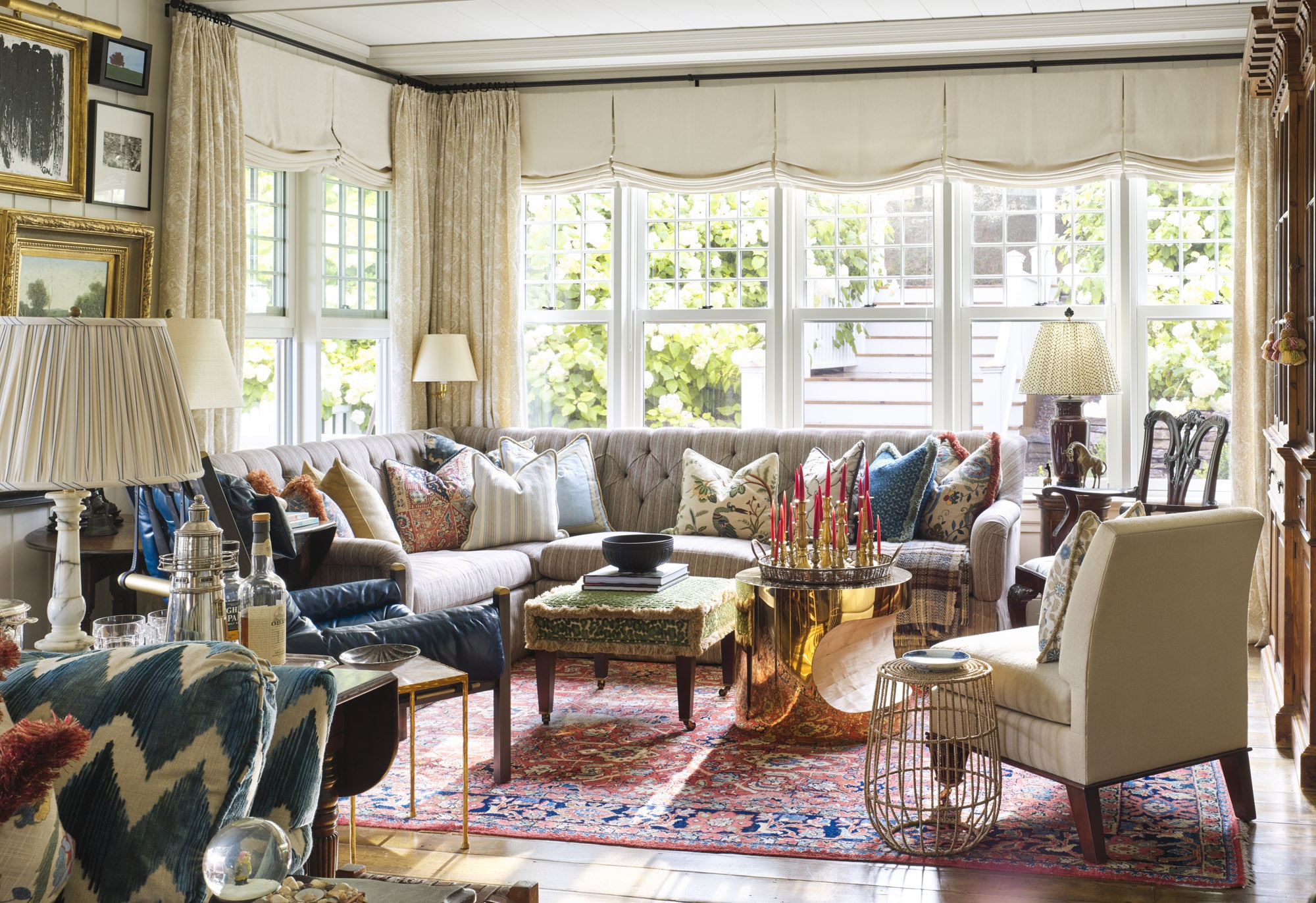 As detailed in the latest issue of Veranda Magazine, the task was far more than just purchasing the home; the couple was taking on a soup to nuts renovation. Mitchell wanted to honor the home's rich history while also incorporating the location's seaside vibe. The couple rebuilt the home according to its original footprint and style, even saving a few architectural details that had been removed decades ago.
Once the structure of the home was put in place, Mitchell could take center stage doing what he does best: design the interior. Mitchell used an array of Kravet Inc. products to outfit the home, including pillow fabric and trim from licensed designers like Suzanne Kasler, Barclay Butera and Kelly Wearstler.
"I love working with fabrics with lots of different patterns and textures," says Mitchell. "They bring a room to life!"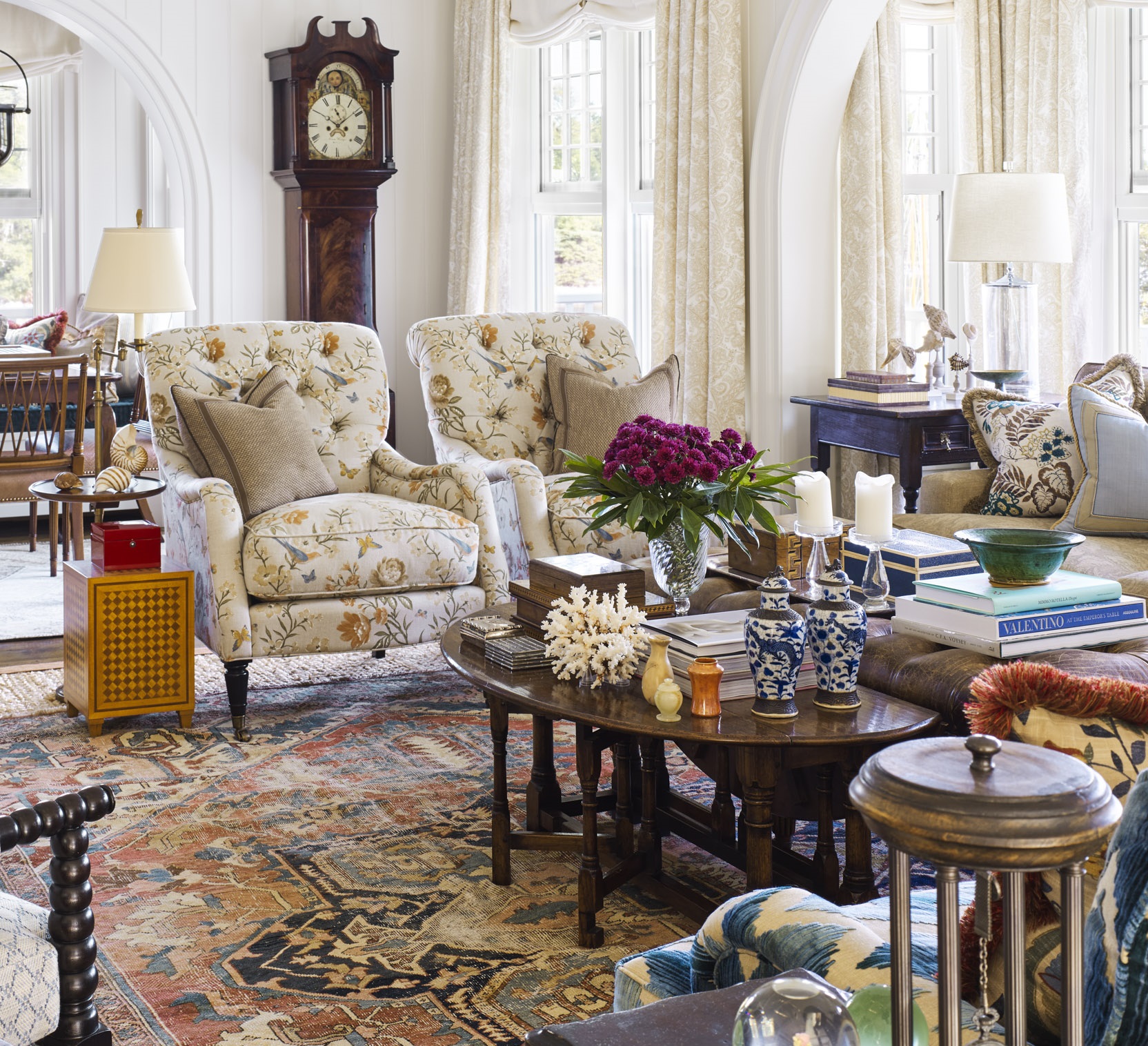 Mitchell also incorporated Kravet Inc. furniture frames, like the Lee Jofa Workroom sofa upholstered in Aerin Lauder Watersedge fabric. Complementing this striking pattern is an ottoman upholstered in Oscar de la Renta Le Leopard fabric in Emerald with Barbara Barry trim. In the kitchen, Mitchell chose to upholster a light fixture above the breakfast nook with a Kravet Design fabric. Lee Jofa's Draycott Tufted Chair is the perfect accent in the master bedroom, upholstered in Mulberry Home Bohemian Romance fabric.
In the couple's mud room, Mitchell chose to go with Barclay Butera Somerset drapery; in their sleeping nook, he went for a more Bohemian vibe with Mulberry Home drapery panels.
"To create the history of our home, which was built in 1795, I mixed and matched different textures, patterns and colors from all the various lines, layering them together with existing and antique textiles we already owned in order to create a sense of contrast and a feeling of evolution," says Mitchell.
For the guest room, Mitchell selected a Brunschwig & Fils classic, Bird and Thistle in a warm neutral tone. The equally soothing Tambour Stitch from Barbara Barry's collection for the upholstered headboard is paired with Allegra Hicks shams and Kelly Wearstler pillows.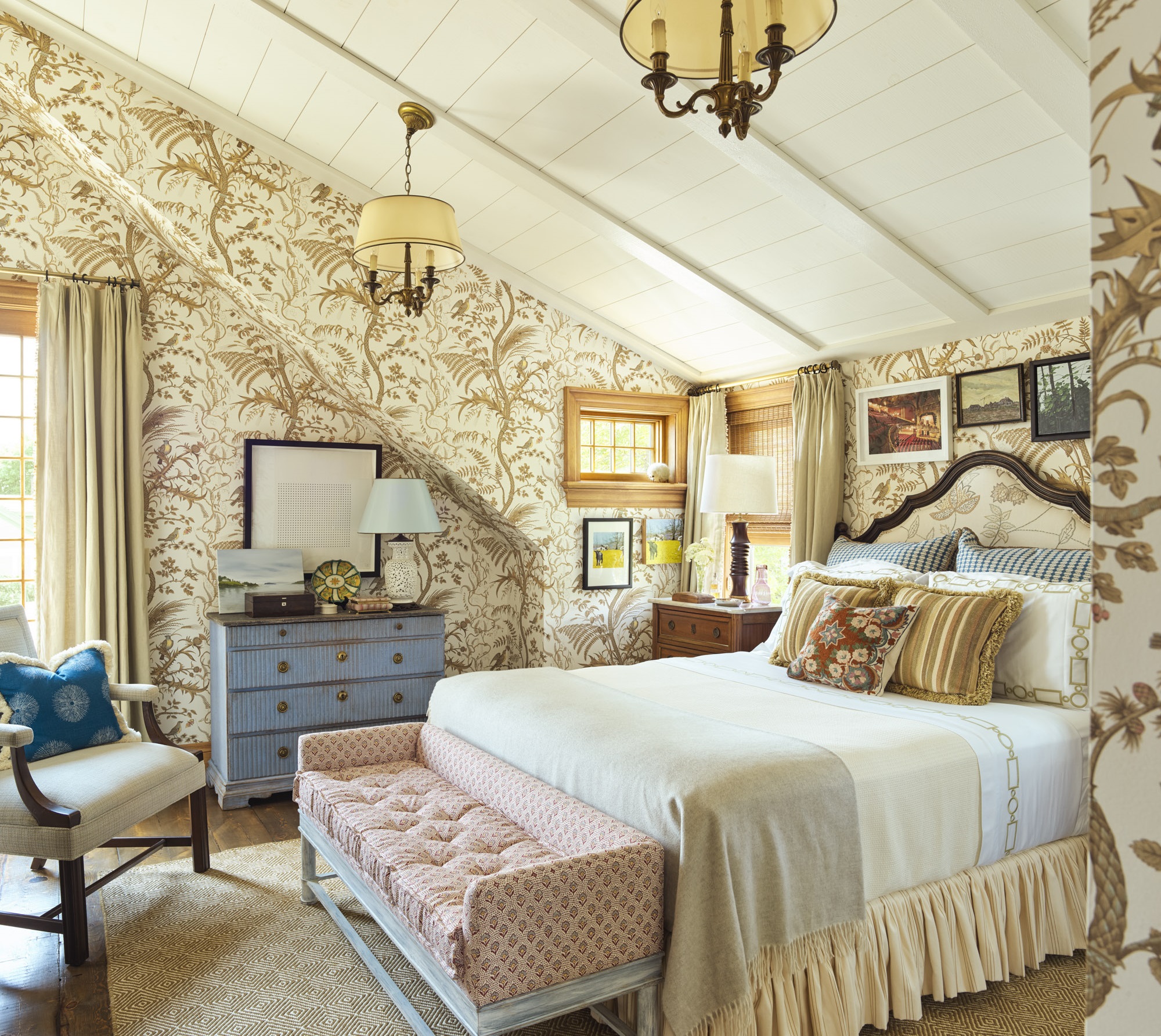 Every design detail adds an element of sophistication and history to this stunning cottage in an even more stunning locale. "I believe that fabrics are a major design element and when used with a curated eye, can create unique and personalized spaces," says Mitchell. "When designing our home, the extensive collections of Kravet, Lee Jofa and Brunschwig & Fils served as the inspiration for the spaces, providing a color palette upon which to build each room."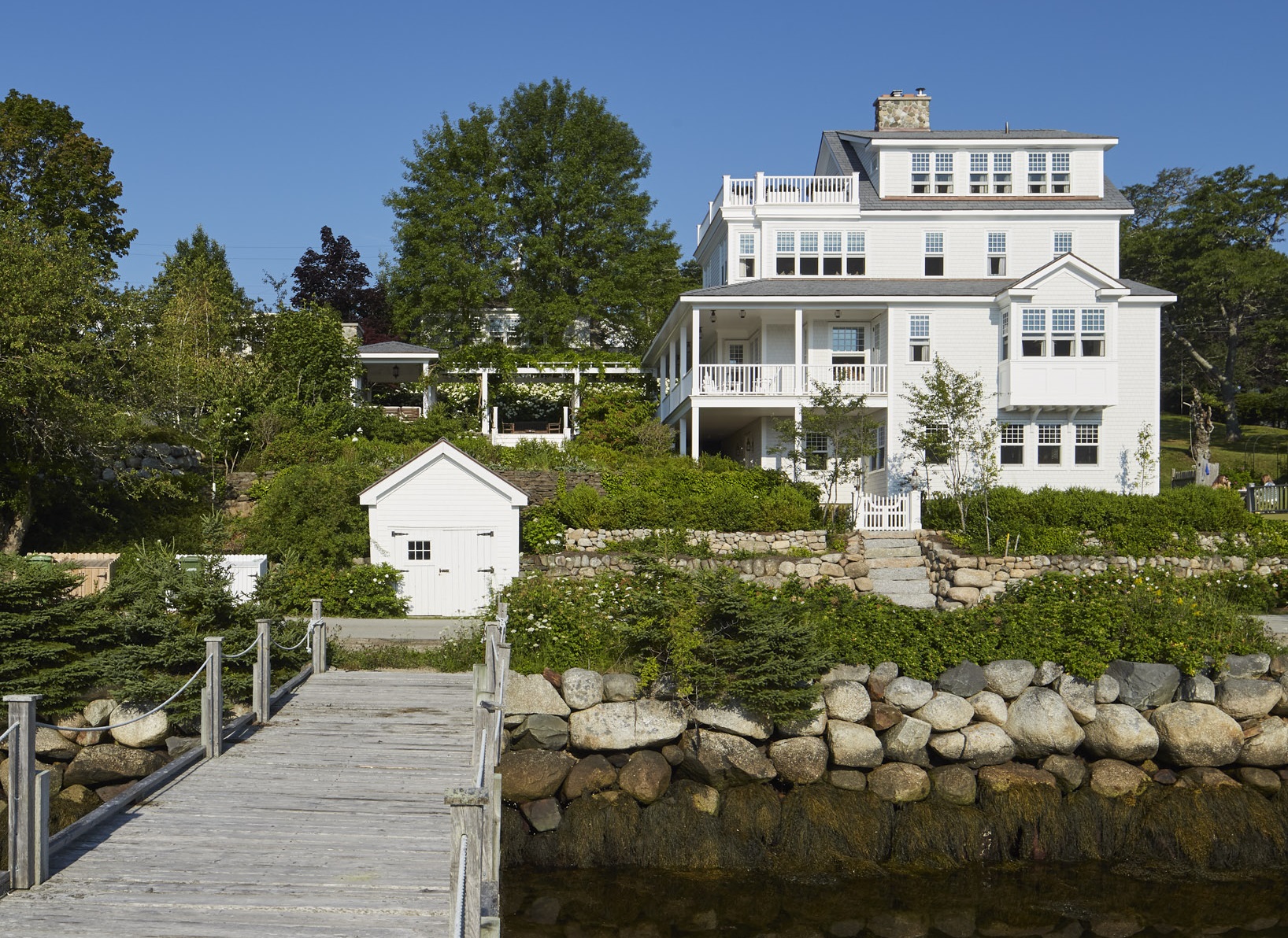 To shop products like you've seen here, click here.
To read more about Philip Mitchell's seaside cottage in Veranda, click here.
All photography credit to Annie Schlechter.