The first word that comes to mind when hearing the name Jenny Wolf is fearless. The New York-based interior designer has built a reputation for herself by creating interiors people can only dream of with her dramatic flair. She is known for her organic approach to design and believes an interior should reflect the people living in it.
Brunschwig & Fils had the pleasure of collaborating with Wolf to create a unique vignette in the New York D&D Showroom. Wolf used her one-of-a-kind perspective to highlight the newest introductions from Brunschwig & Fils and create this special room. Wolf incorporated exciting patterns from the Folio Francais Collection, which was inspired by the treasures found in New York estate Montgomery Place, as well as Alsace Weaves, Normant Checks & Stripes, and the ever-so-popular Volume 57 wallcovering collection. Wolf's incredible eye and intuition for design brought these complementary patterns and hues to life, creating a truly sophisticated interior. The mixing of old and new exemplifies Brunschwig & Fils' motto that good design is forever.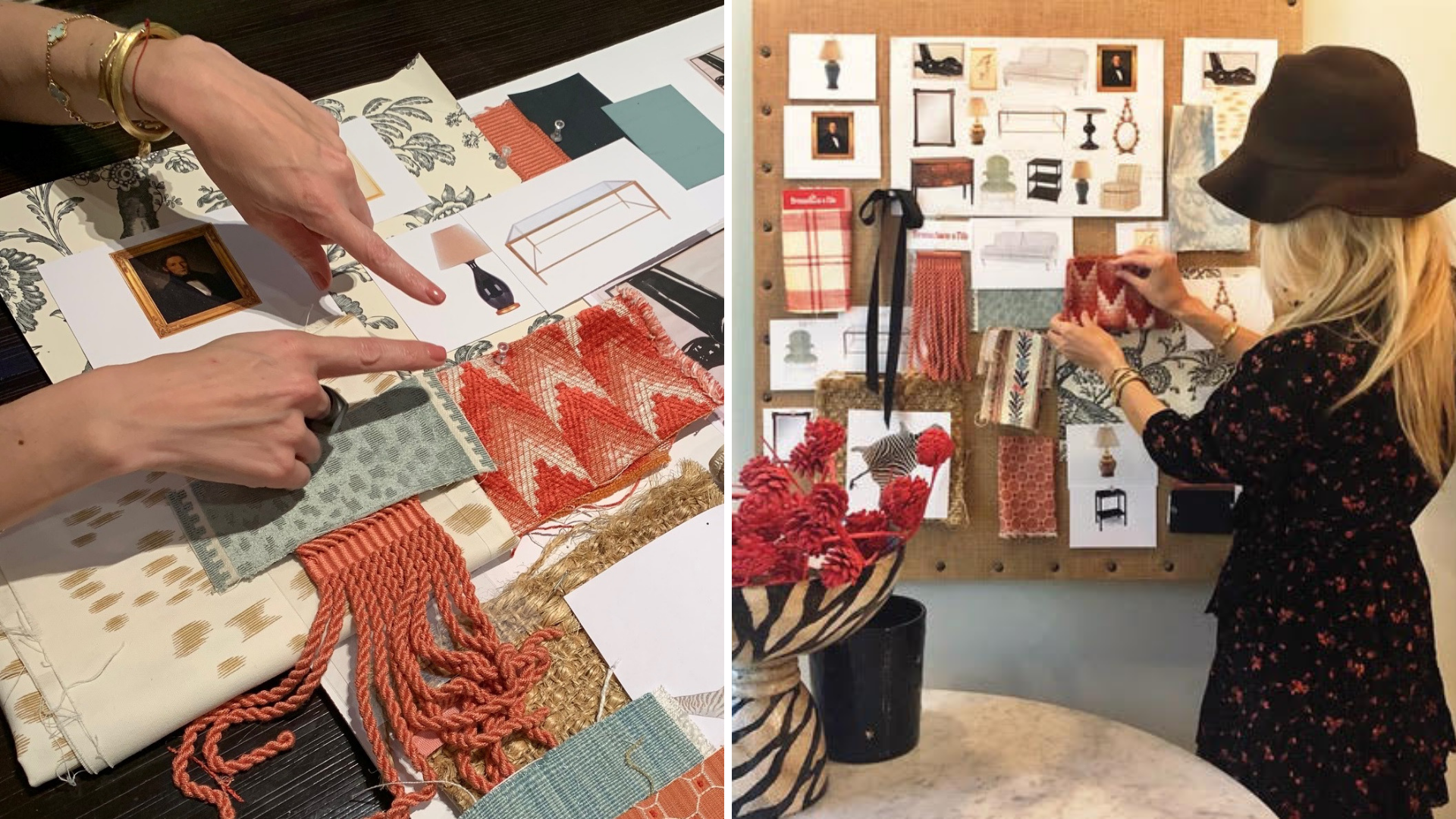 Wolf says looking at and touching the Brunschwig & Fils fabric immediately transported her to a Parisian sitting room. "Somewhere you lounge and serve yourself a cup of tea, surrounded by lovely textiles and objects you've collected over time," says Wolf. The designer wanted to recreate that feeling in the showroom.
One of Wolf's favorite elements of the room was the graphic nature and antiquity of the black and white toile wallpaper, Cevennes Print, from Cevennes Collection. "The toile wallpaper created the perfect foundation for the room, where we could then layer in pops of color in fabrics and trim," says Wolf.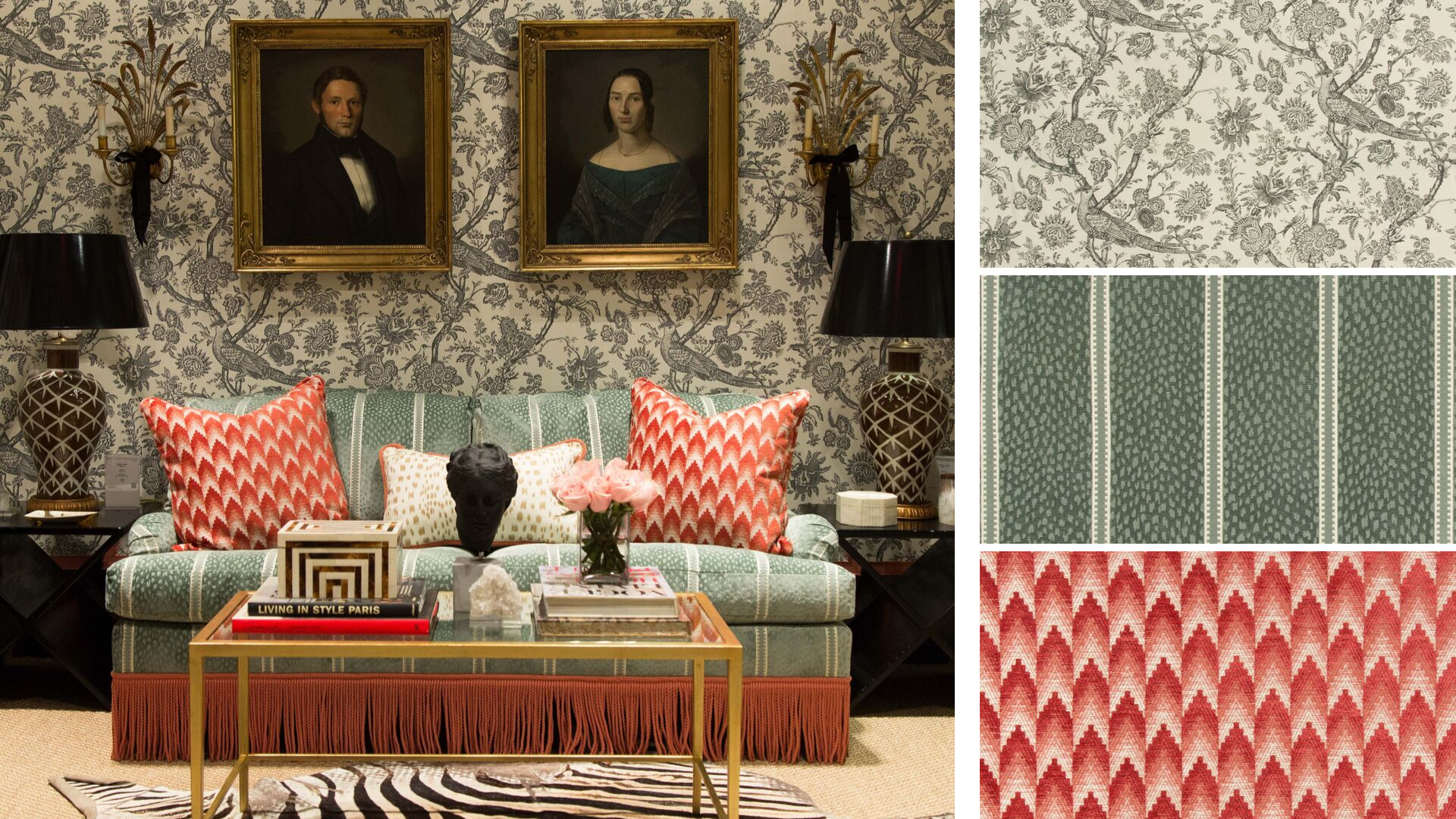 Wolf used the Jacob Sofa upholstered in Salvator Velvet in Mist to stand out against the black and white backdrop. To contrast the soothing mist sofa, Wolf incorporated a burst of color by using Ventron Woven in Red for two of the throw pillows with the iconic Les Touches pattern right in the middle. Another example of Wolf's signature of mixing old and new – upholstering the Baltimore Chair in Wesserling Print. "I love bringing pieces from the past into the present, so I was really focused on creating a mix of traditional furniture silhouettes with modern art," says Wolf.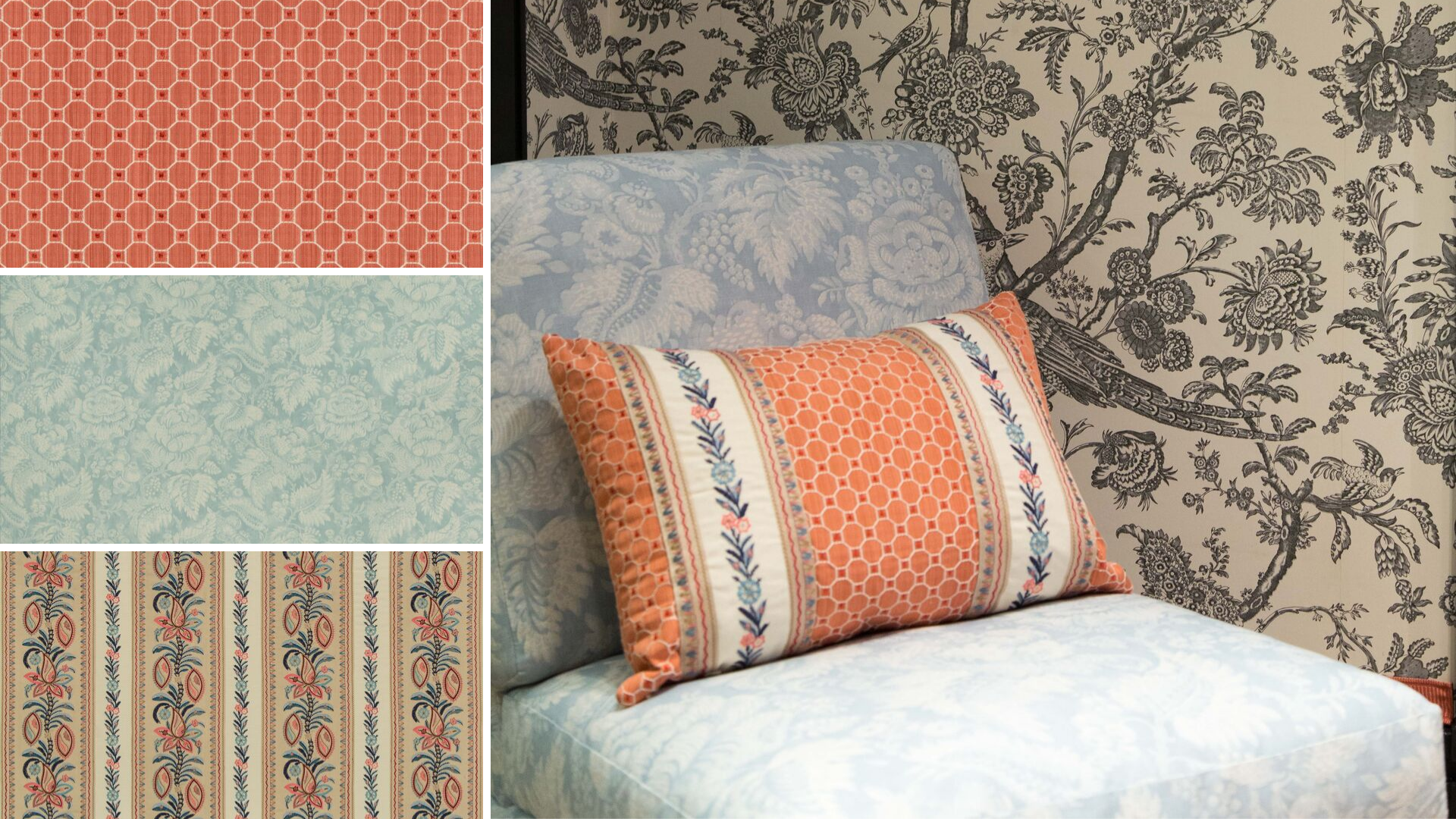 The sitting room wouldn't be complete without the Louis XV Fauteuil Chair, which Wolf brilliantly chose to upholster in Barberry Check in Pink. All of the fabric and trim Wolf selected were meticulously done so for that Parisian sitting room feel.
"We are so excited to debut this sitting room, which I believe will create a sense of nostalgia and memories for years to come!" says Wolf.
Shop the Folio Francais Collection here.
Shop Cevennes Collection here.
Shop all Brunschwig & Fils here.