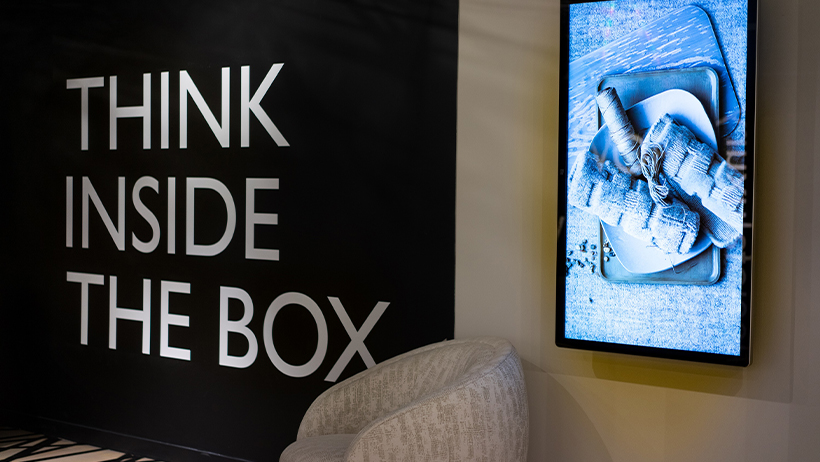 Kravet debuts new showroom concept in New York City
Always at the forefront of innovation, Kravet Inc. is leading the way with its latest exciting showroom concept: Kravet Workspace, now open at the New York Design Center. So, what's Workspace? It's a fully functional showroom designed to be both a shopping resource and a welcoming meeting place for designers. Kravet Workspace boasts advanced technology and a spacious work environment to streamline the customer experience.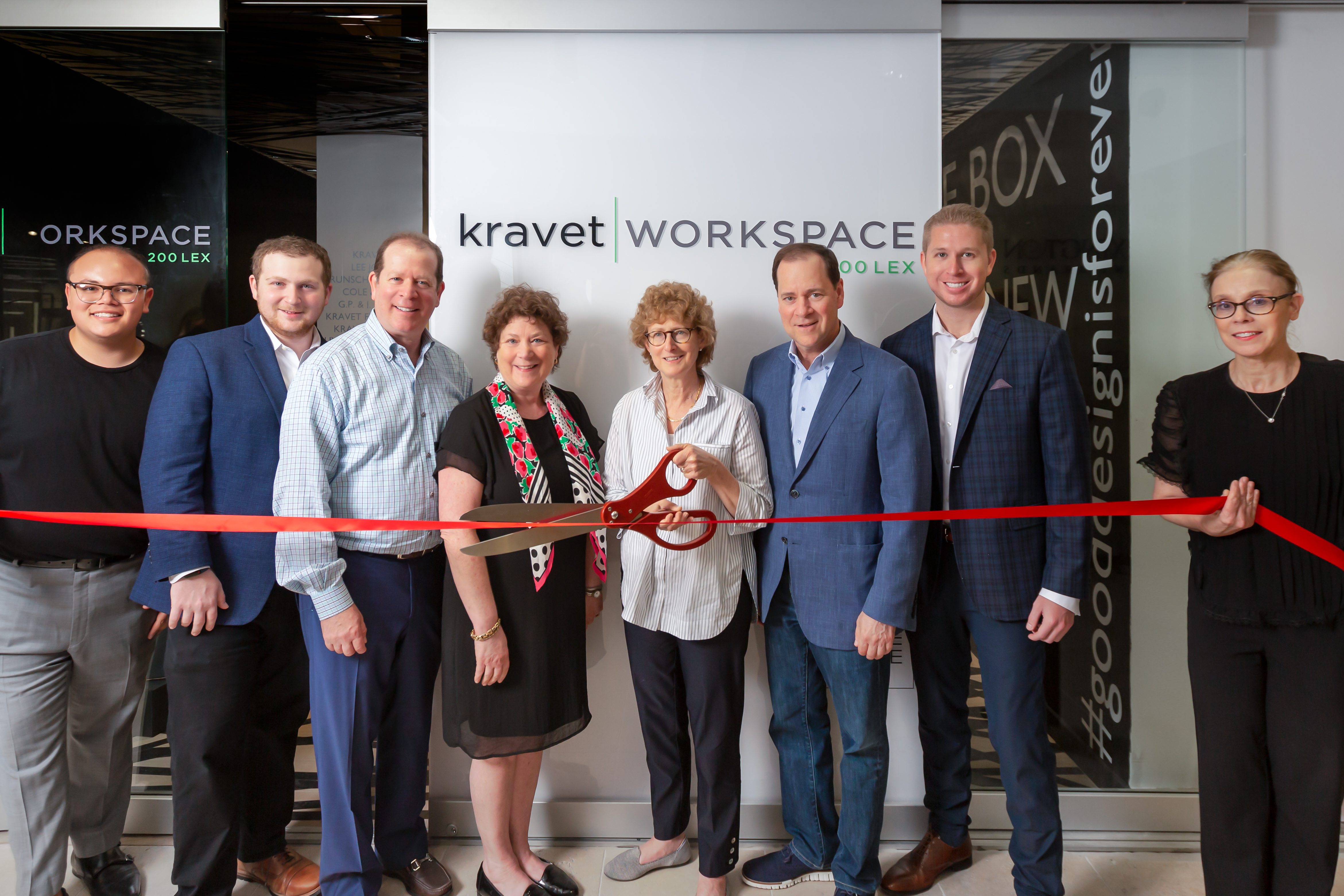 "The design industry is constantly evolving, and so is Kravet," says Cary Kravet, President of Kravet Inc. "We are thrilled to lead the way with this new showroom and to provide a space where designers can find inspiration, source product, meet with clients and do what they do best – design!"
What can you do at Kravet Workspace? It's all about the experience. Enter this 3,000 square foot showroom and step into an interactive, user-friendly shopping resource created to meet an interior designer's needs. Kravet Workspace is merchandised to work the way designers do – by color. The new self-service color library offers samples in nearly every color across all of Kravet Inc.'s major brands, including Kravet, Lee Jofa, Brunschwig & Fils and GP & J Baker. Explore the inspirational color walls to find a perfect match, then simply scan the sample to see other colors offered, as well as check stock and pricing information instantly.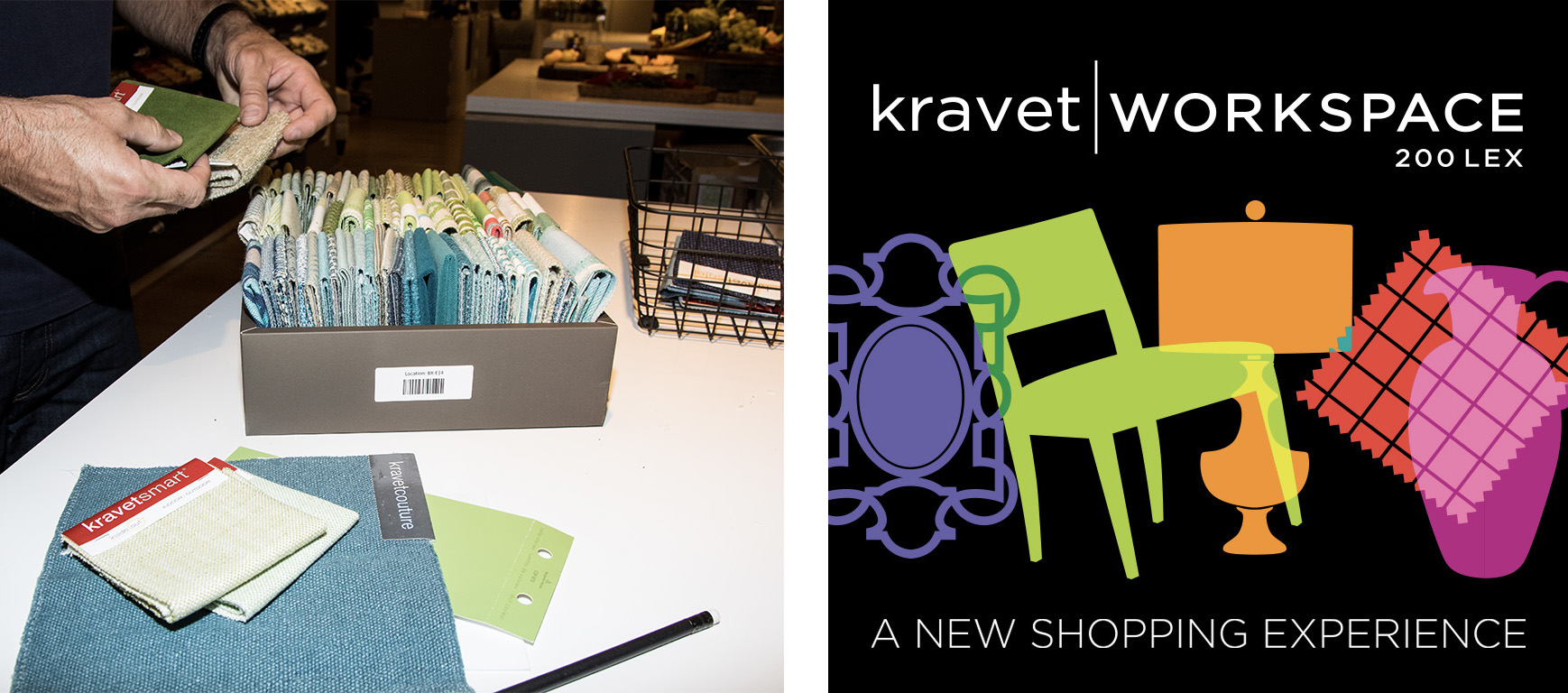 Kravet Inc.'s furniture offering is also on display in The Studio – an impressive presentation of Kravet Inc.'s favorite frames, including QuickShip and the Levels of Luxury offering of Edge, Smart and Design.
Kravet Workspace follows an intuitive approach to integrating all of its brands in one place. Fabrics are categorized and replenished to be a practical utility to modernize the customers' experience in a showroom to better meet their needs. Workspace incorporates the latest technology to simplify how designers can shop by making the process quick and easy. By teaming up with ELO, Kravet Workspace is streamlining the shopping experience for customers.
What else? All of the important amenities customers expect from Kravet are still available in this new showroom, including carpet, drapery hardware, Kravet Inc.'s many distributed brands and a selection of CuratedKravet product.
Your own personal workspace is crucial to creating a successful environment and fostering success – these Kravet Inc. creatives shared what is important for their workspaces. Share yours on Instagram with #ShowUsHowYouWork to be featured on Kravet Inc.'s Instagram!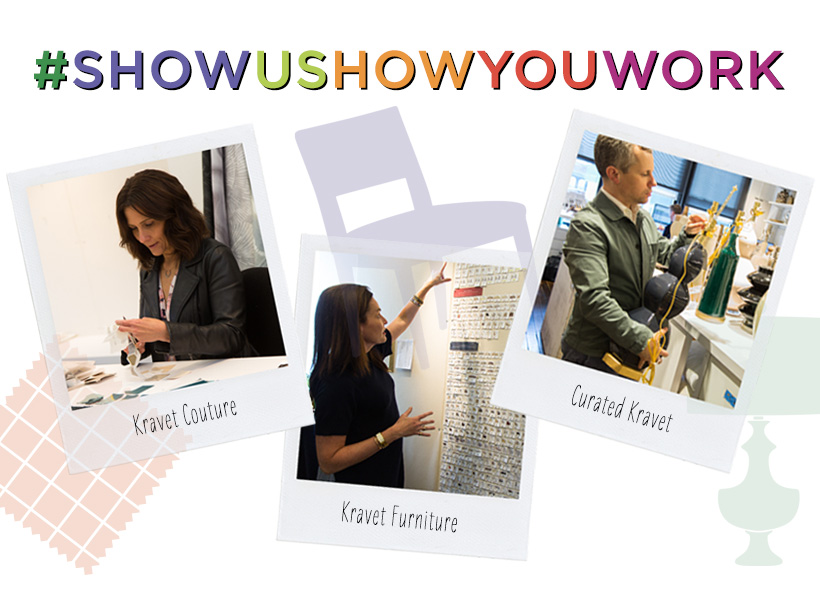 Stop by 200 Lex and see what all the buzz is about for yourself!
Not in New York? Tour the showroom below!