Indianapolis Monthly DREAM home features Kravet Inc.
Designer Deanna Whetstone, owner of Whetstone & Associates, brought her imaginative dreams into reality at the 2019 Indianapolis Monthly Dream Home showcase. Placing the hottest design trends on center stage, Dream Home combines luxury design and cutting edge technology in jaw-dropping spacious homes.
This fall, designer Deanna Whetstone set out to create a livable space, inspired by Australia and New York City. Combining rich walnut surfaces and natural materials, Whetstone & Associates created a warm atmosphere of inviting hues. Whetstone says this project, however, was never meant to be a showhouse at first. "This home was completely client-driven," says Whetstone. "They decided to allow is to be used as a show home, which benefits Children's Bureau, so our goal was always to build a home that fit the needs and tastes of our clients."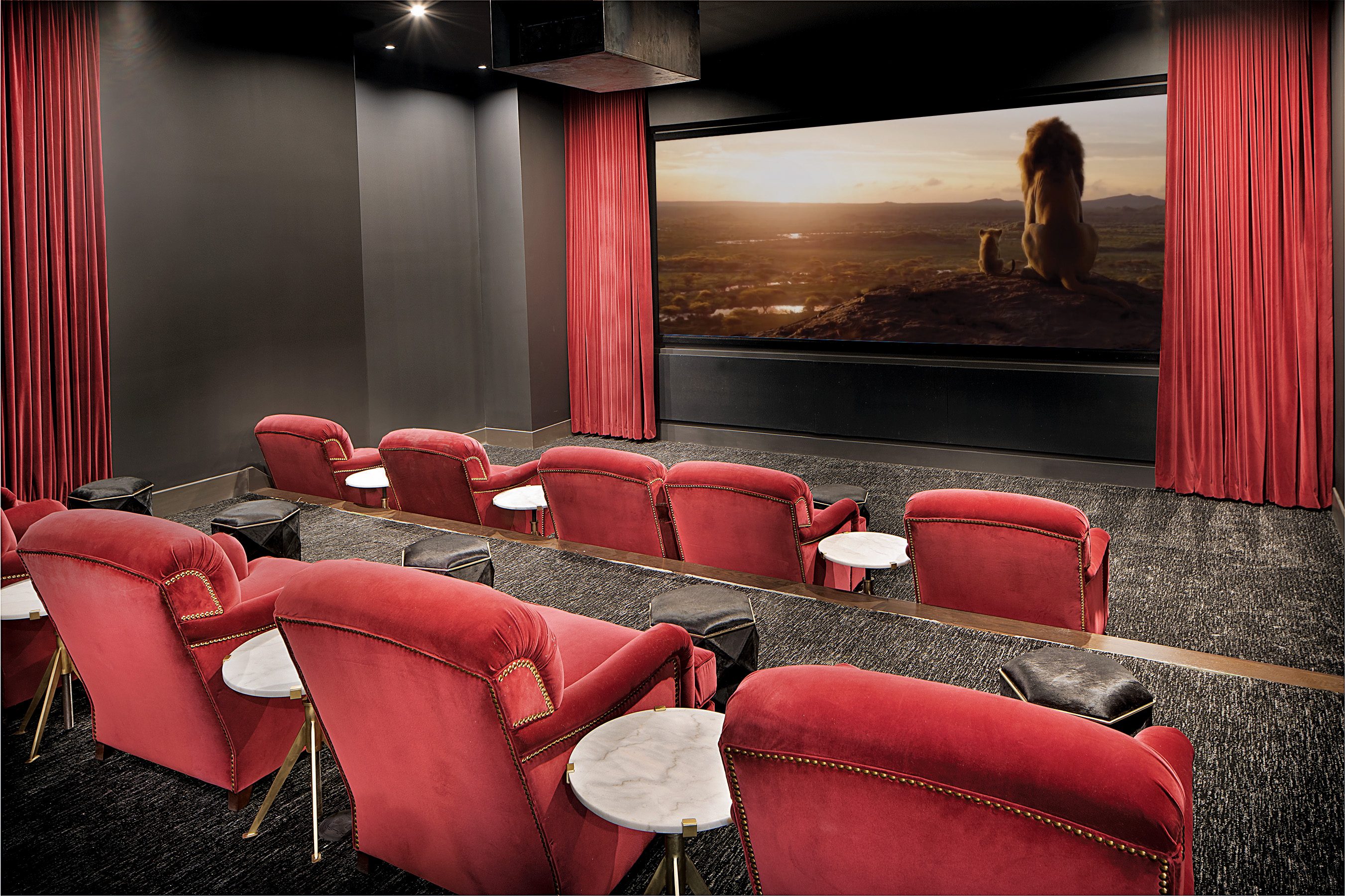 That meant something fun, eclectic and sometimes – unusual. Whetstone says one of the first steps she took when deciding the direction for the project was to walk through the Kravet showroom in Chicago. "There were several things that really spoke to us and we felt confident in presenting to our client," says Whetstone. "Almost all of it stuck and is represented in the home today."
One of the biggest challenges for Whetstone was finding a way to turn a voluminous 15,000 square foot home and make it both warm and inviting. "We really needed to key in on pattern and scale," says Whetstone. "If we were too quiet in our selections then they would get lost."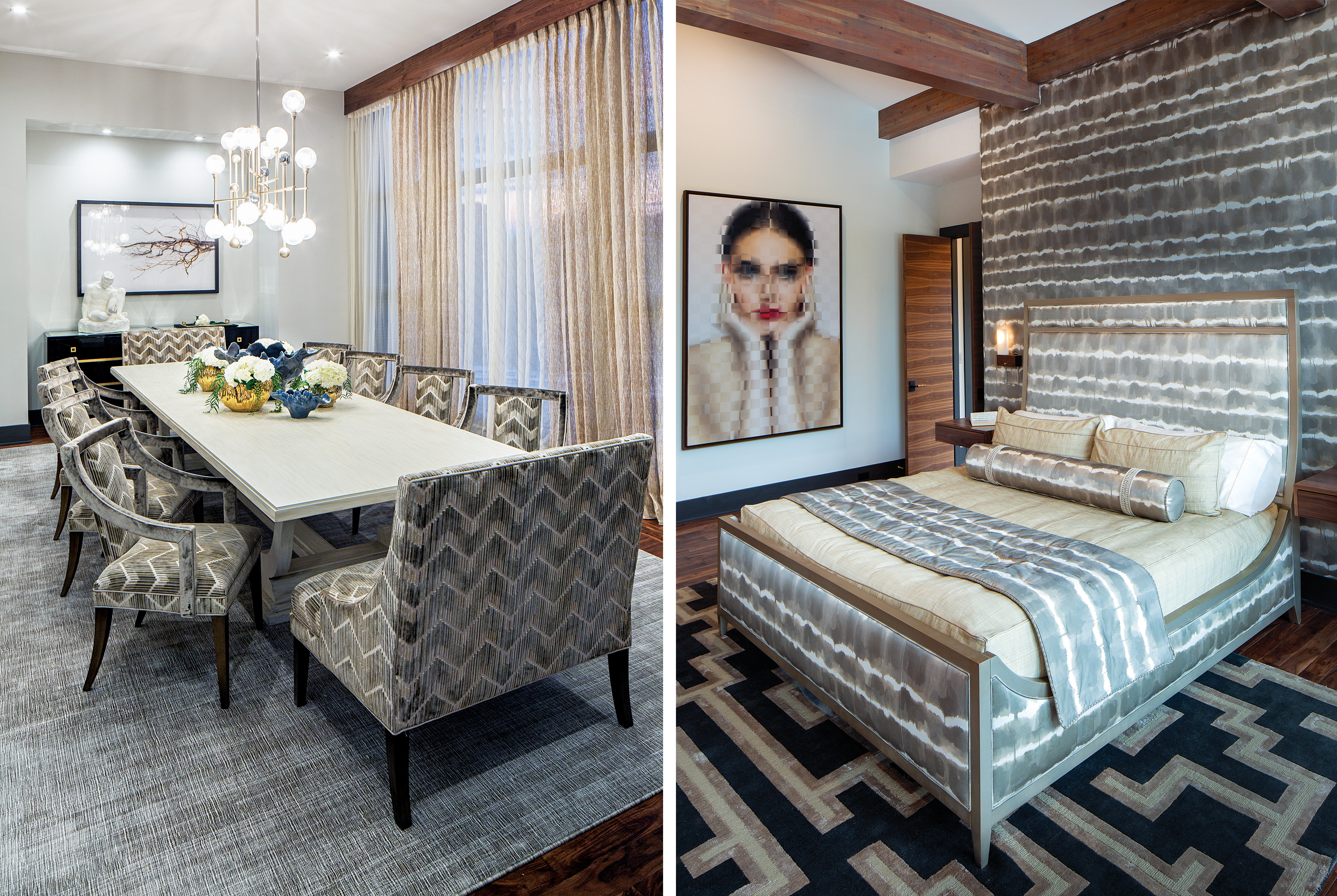 Whetstone chose to go with the Wickslow King bed, upholstered in Linherr Hollingsworth's Baturi Due fabric in the master bedroom. Just outside the kitchen, Kravet's Karl Sofa sits alongside Michael Berman's Orbit Hassock. The Karl Sofa is upholstered in two fabrics, a simple gray with a pop of Gaston y Daniela Austin fabric in Amarillo for a refreshing burst of citrine.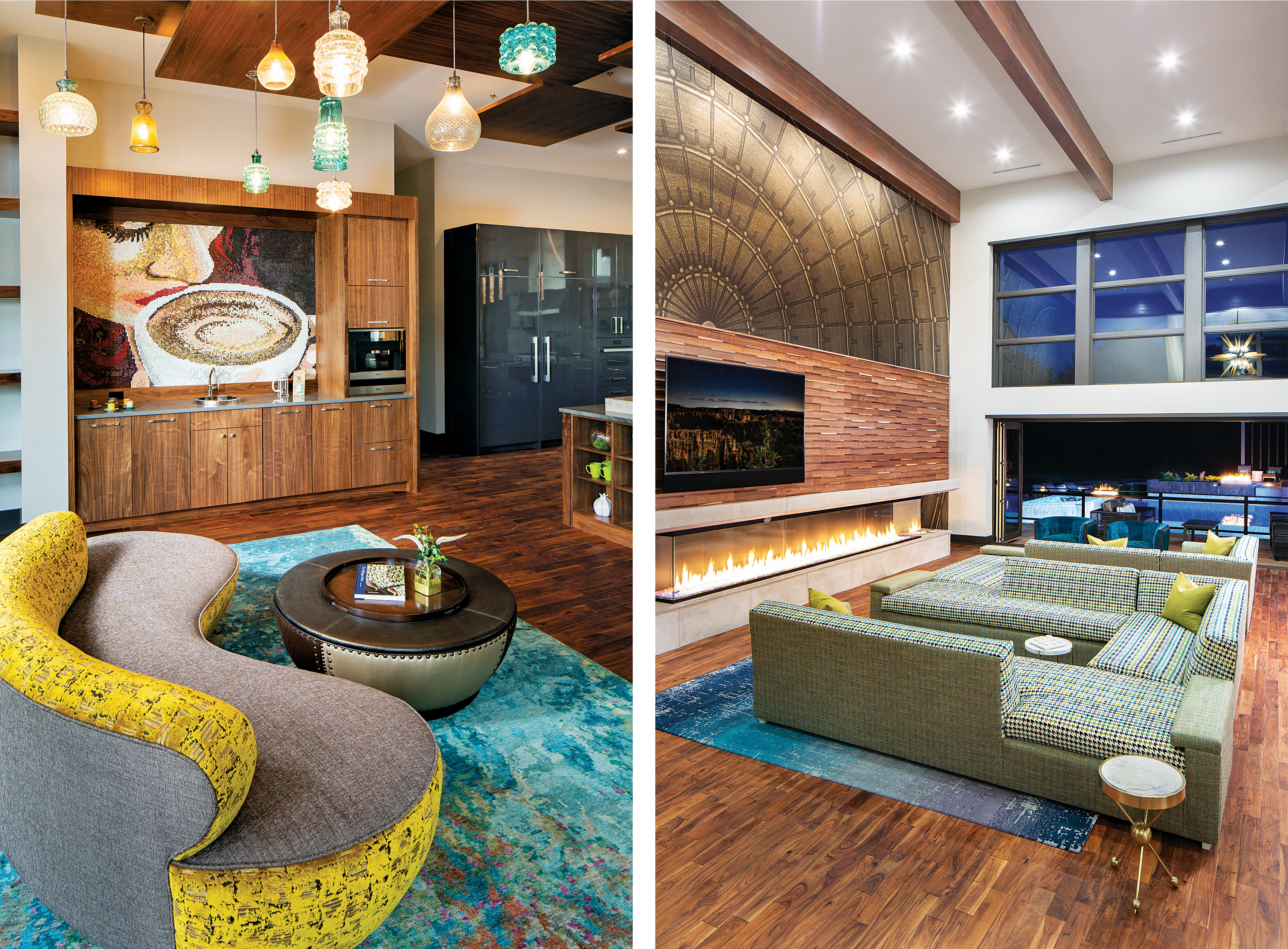 Nearby in the Great Room, Whetstone installed a custom sofa upholstered in Dress Code from Kravet Couture's Modern Tailor collection. An exciting game table and chairs add flair and function to the busy room, perfect for the client's needs. Over in the dining room, Whetstone chose a custom sized dining table with an antique white finish, Degas chairs and two banquettes.
Working on your own project? Shop products like these here.
To learn more about the Indianapolis Monthly Dream Home, click here.