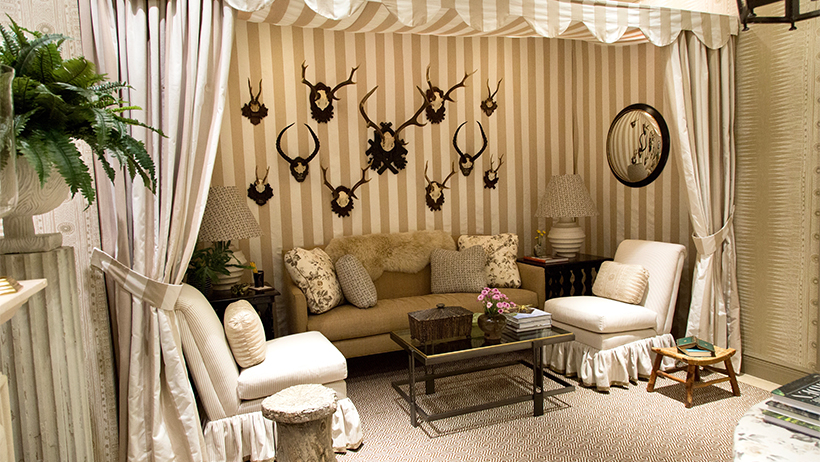 NYC Designer Takes Over Lee Jofa Designer Room
Known for her fresh and modern perspective on traditional design and architecture, Ashley Whittaker transformed the front designer room in the Lee Jofa showroom at the D&D Building into something spectacular. We took a deeper look into how this room came to life by chatting with the New York City based interior designer.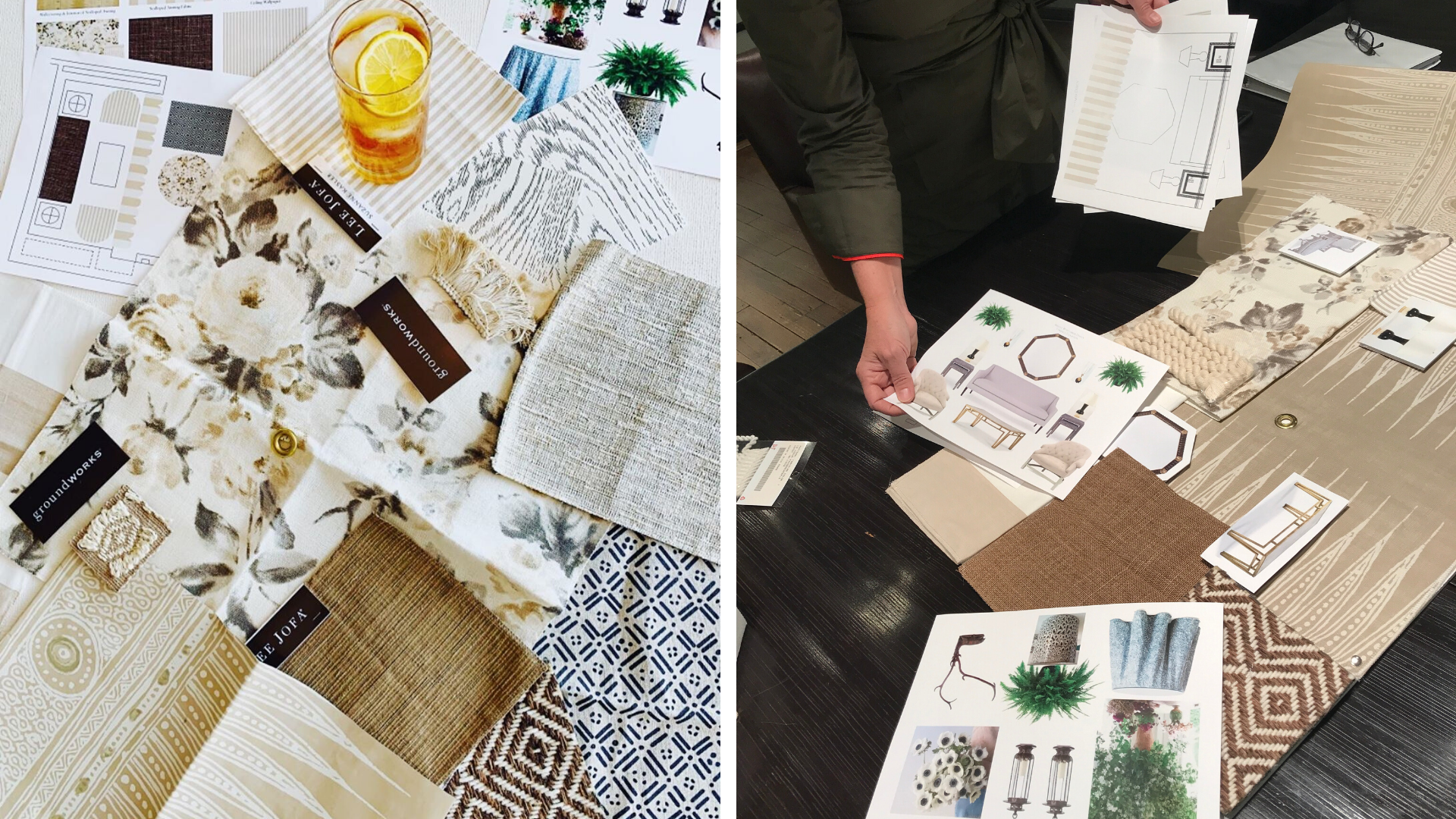 Kravet Inc.: What were you hoping to accomplish with this room?
Ashley Whittaker: I have always loved seeing what designers come up with in the designer room. I knew wanted to play with the architecture of the space in some way and I was inspired by the new Suzanne Kasler and Suzanne Rheinstein collections to create an outdoor porch. I designed the awning canopy to create a room within the room that felt like a welcoming spot to sit or explore.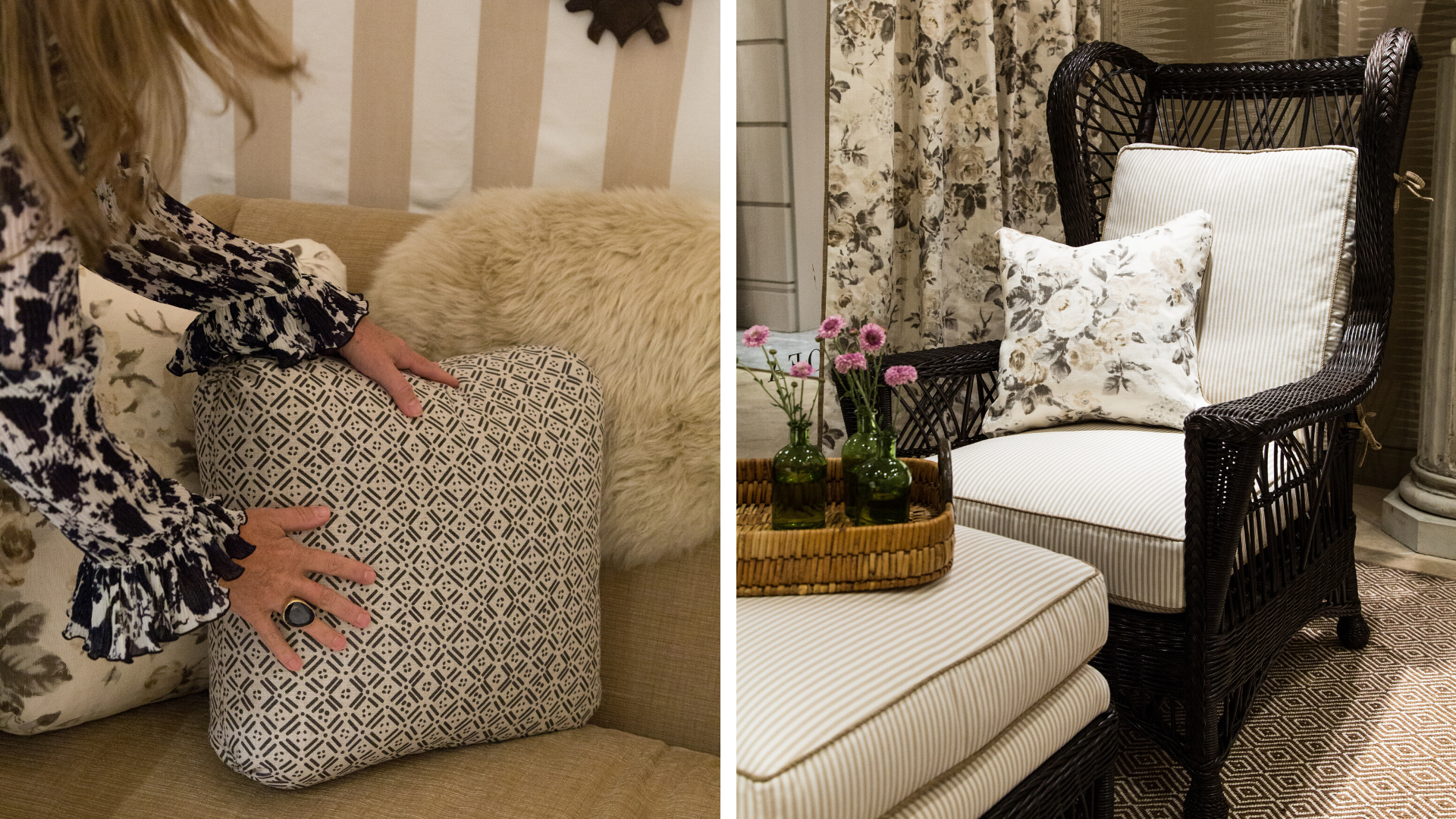 K: How did using Lee Jofa fabric and furniture help you achieve that goal?
AW: We started with the Suzanne Rheinstein Garden Roses Sand/Sable linen floral. It's a modern slant on a classic (and probably a new favorite!) I love that it feels tonal, but there is so much to see in the contrast between the grays and tans and browns. Everyone was expecting me to use loads of color and I think they were shocked when I presented a more tonal scheme. It is all about the scale of pattern and texture and combination of materials that make it work!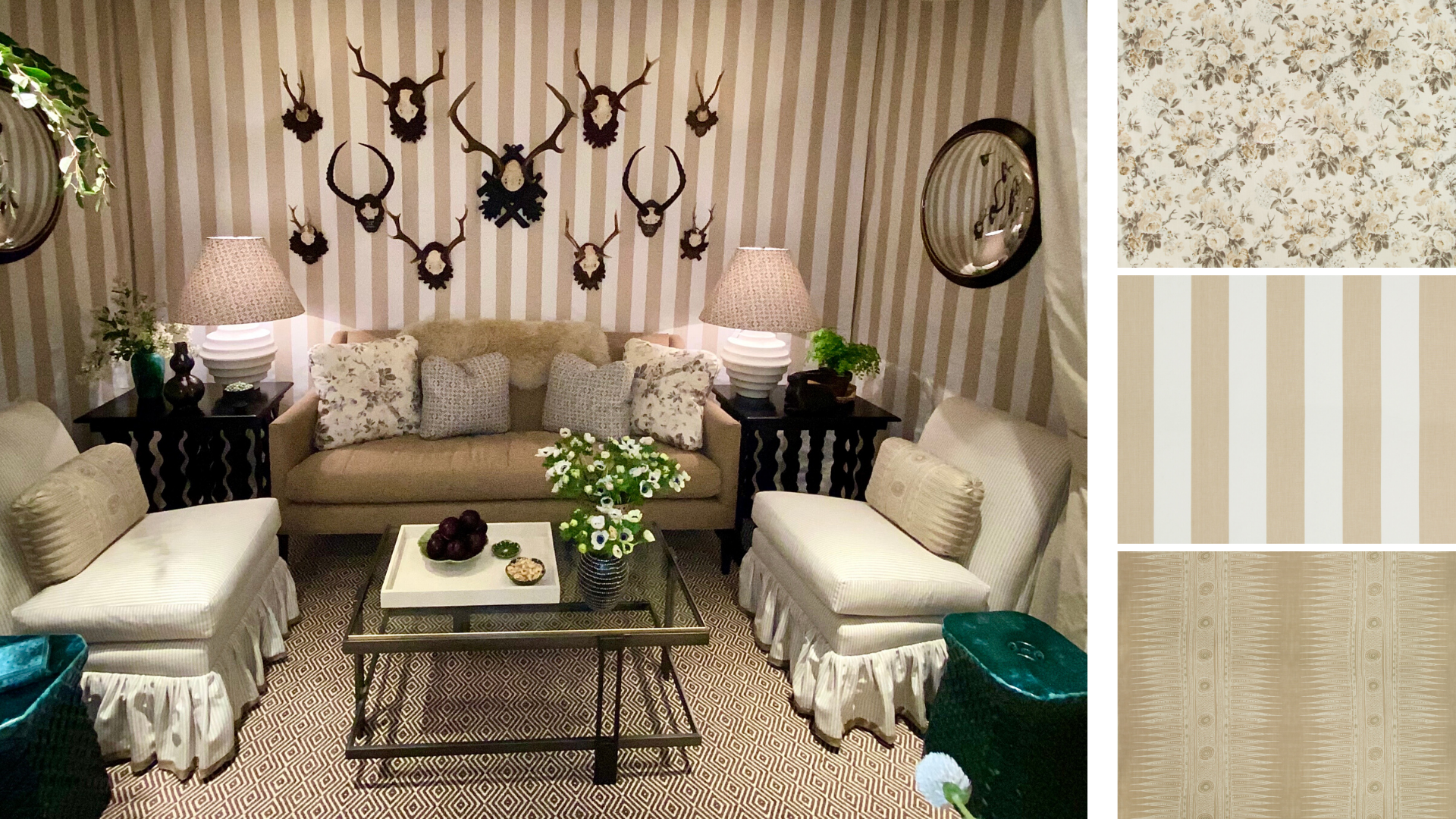 K: How would you describe the aesthetic of this room? Would you say this is "on trend" or "timeless" or a mix of both?
AW: I think this is a modern take on some of the Lee Jofa classics. Combining the Suzanne Rheinstein Indian Zag Paper in Taupe on the wall with the stripes and florals in the curtains and upholstery feels more playful and doesn't take itself too seriously. The patterns are the "go to" classics but the mix feels modern.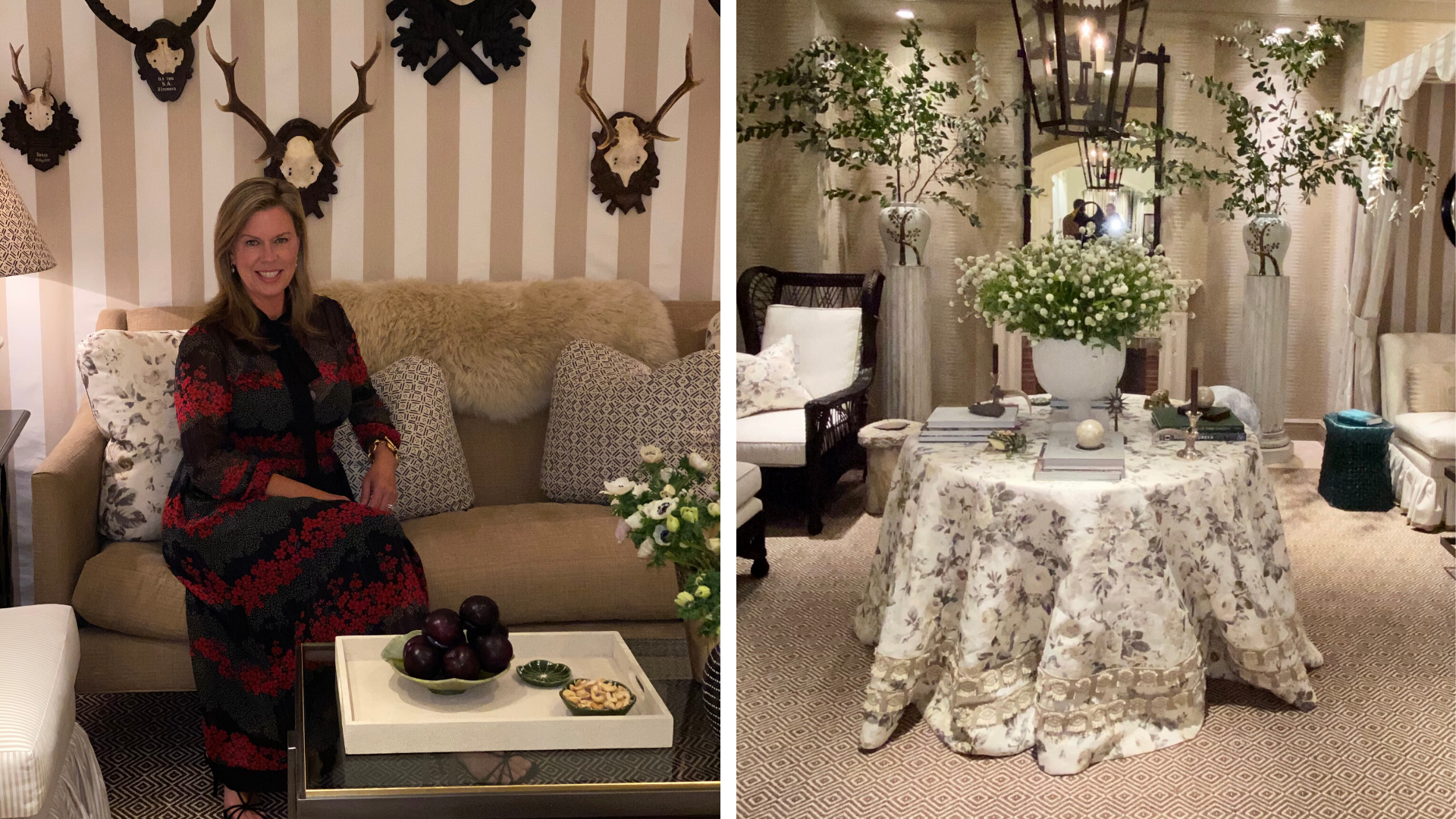 K: What's it like seeing your vision a reality in the D&D Building in NYC?
AW: We had a lot of fun collaborating with the outstanding design team at Lee Jofa. They let us have fun with our concept, which is always a recipe for success! It's exciting to have so many industry friends see what we do and we love seeing them inspired by the endless possibilities of Lee Jofa!
Ashley Whittaker's designs are characterized by tailored rooms that incorporate charming detail, which is made evident in this Lee Jofa designer room.
To shop products like the ones displayed in this stunning room, click here.