"I'm all about studying my clients holistically to understand what they want. I delve into their lifestyle, dynamic of the relationships in their living arrangement, their preferences of color scheme and design era, and how they actually use the physical space in which they live. An original design inspired by my client is the result; there is no such things as a Keith Baltimore look, as all my designs reflect the client, not me."
Baltimore Design Group tackles a penthouse apartment in Manhattan's Upper West Side using mixed materials to create layers of luxury.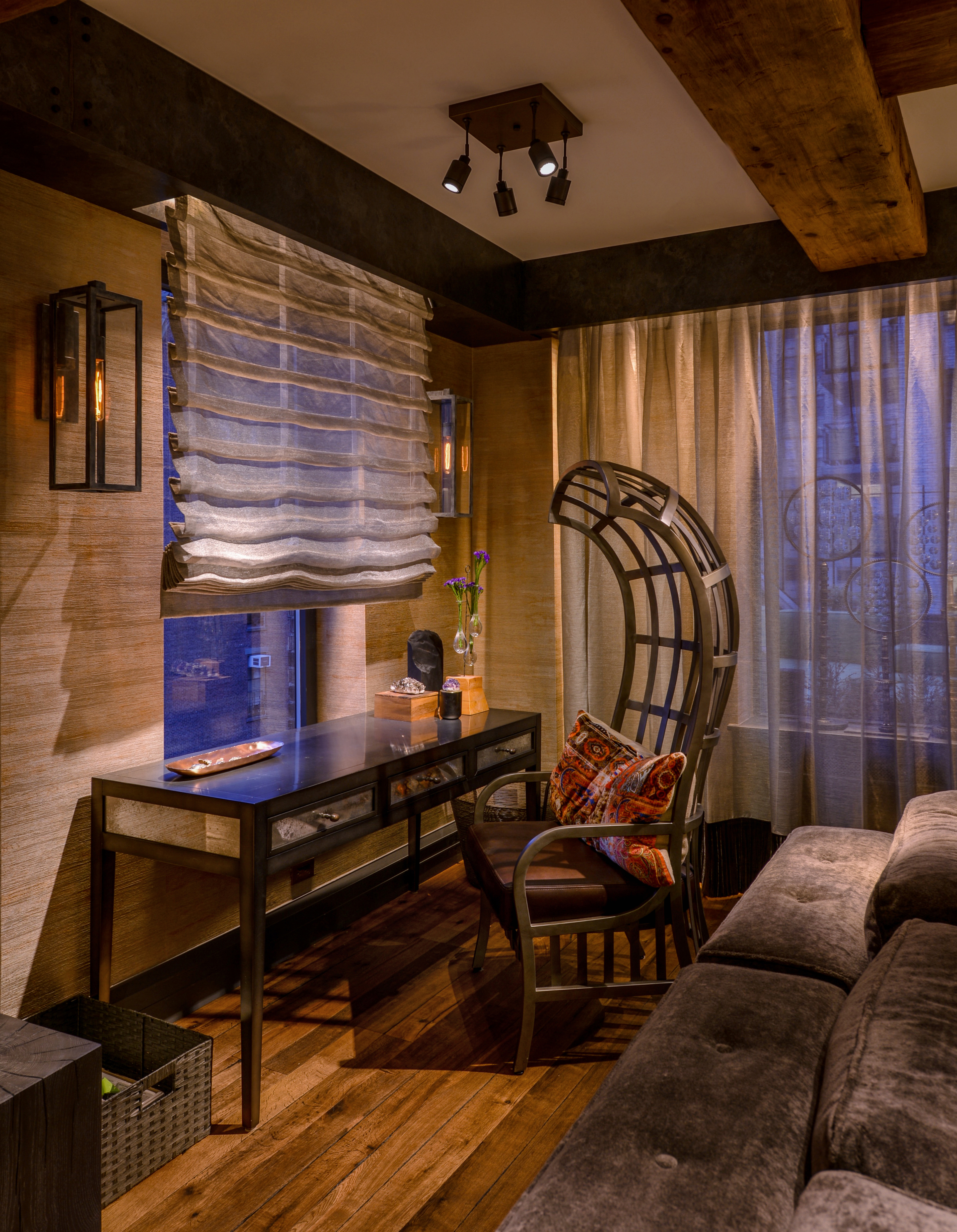 Keith renders a chic industrial vibe with wood, stone, and mixed use of metals, accented with a palette of wood tones, warm orange and weathered verdigris. A cage-like chair invites you into this corner, framed by two windows covered with this Kravet Couture shimmery fabric which reflects the light in the room, creating a sense of glamour; sheer enough to see Central Park, but opaque enough to offer privacy within.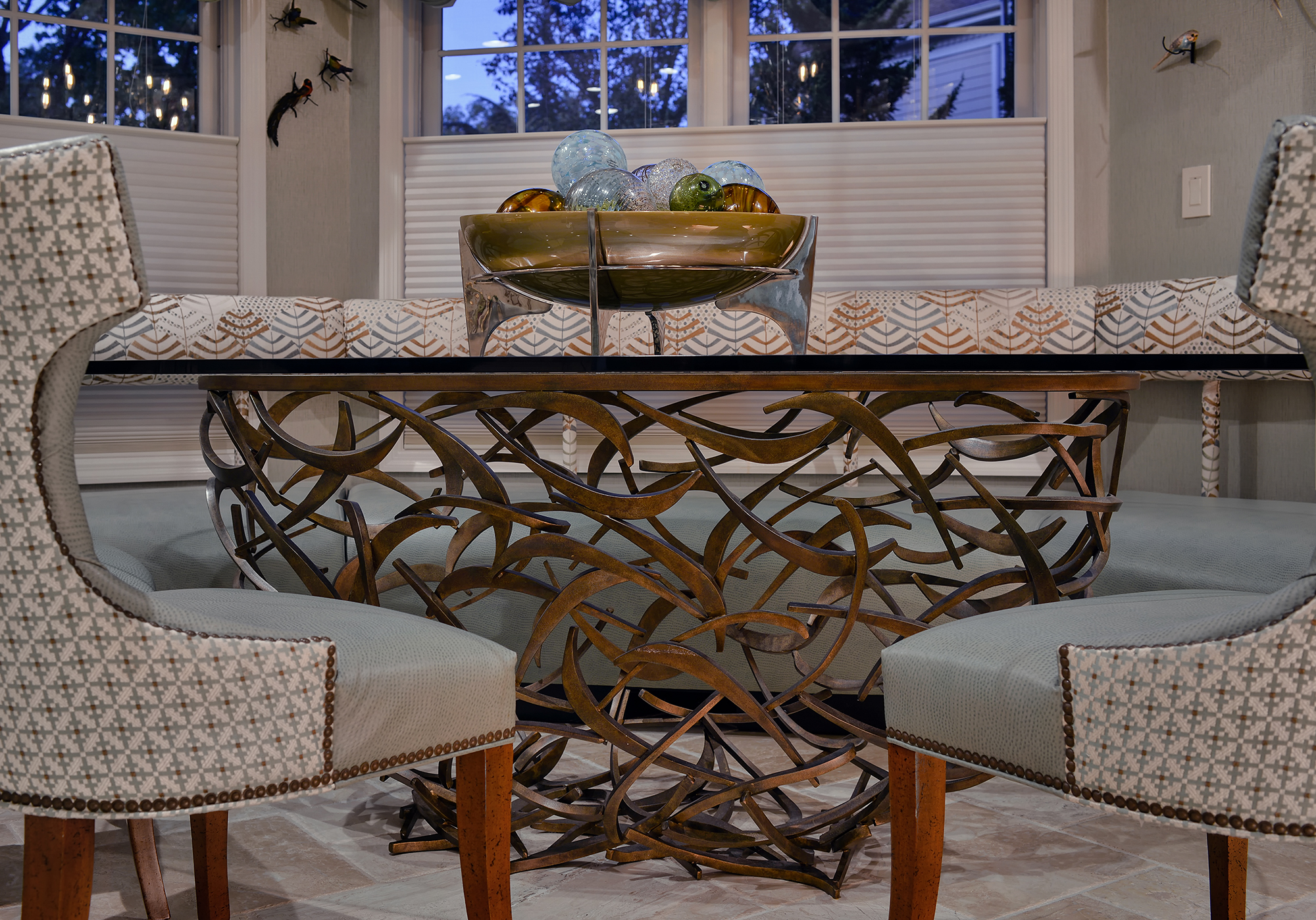 Settling in the suburbs, Baltimore Design Group creates a stylish yet functional living space for a family in North Hills, New York.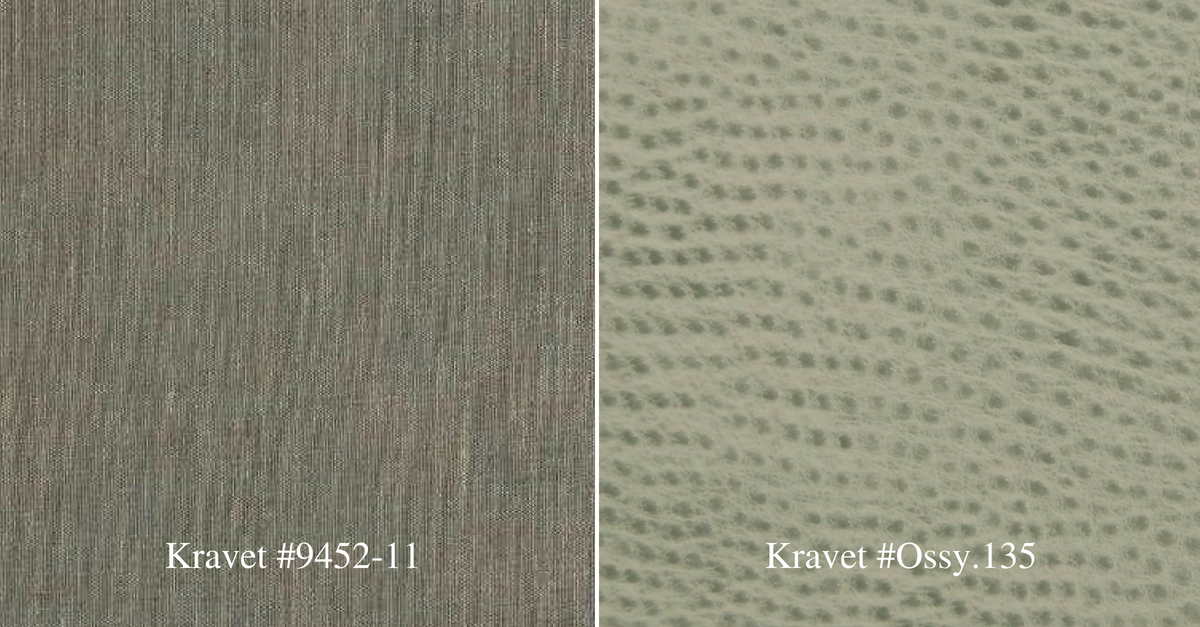 For a Long Island couple intent on a stylish and functional setting for their informal dining area, Keith selected a KravetSmart stain repellent faux leather; clean up is easy, while the texture and color project sophistication.
Shop Kravet Couture and KravetSmart for your next project!