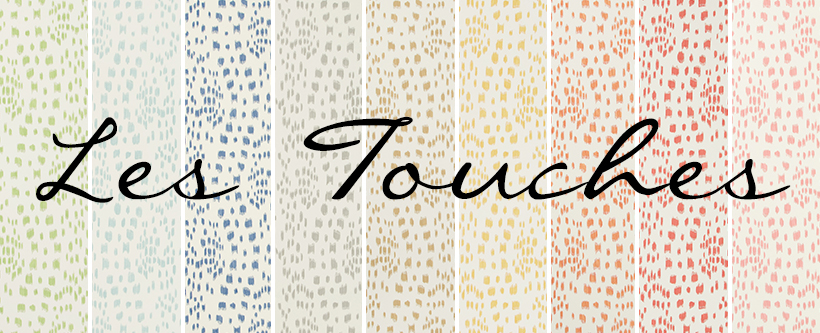 Brunschwig & Fils' expands its vast offering with new colors of Les Touches
Les Touches – it's one of the most recognizable patterns in Brunschwig & Fils' extensive catalog. The classic design has spanned decades and taken on many forms over the years, but one thing has always remained true: it is perennially loved by interior designers.
This stylized animal pattern was originally developed from a post-World War II folio of photographs. The delicate pattern looks hand-painted on the surface, offering a softer take on the striking design. With its latest offering, Brunschwig & Fils is introducing nine new colorways, bringing the total color offering up to 18 – an incredibly vast assortment that lends itself to many different interior aesthetics. The new colors include a range of neutrals with pops of tangerine, berry and peridot.
We scoured the internet to find our favorite ways Les Touches has been used and asked our valued customers… What it is about Les Touches that is so inspiring in a design scheme? Here's what they had to say about this iconic pattern.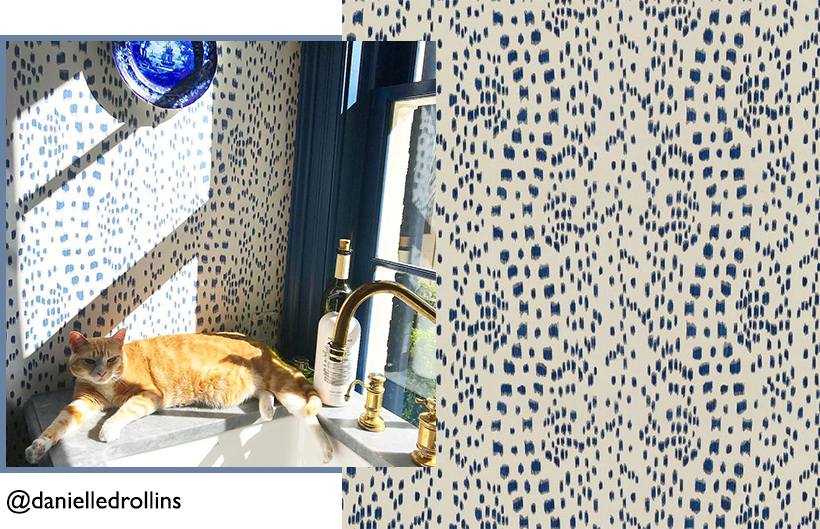 Designer Danielle Rollins, who famously also creates clothing out of Brunschwig fabric, says Les Touches can stand on its own in any room. "I love Les Touches because it is the classic bright happy go anywhere print. It can make a dominant statement on its own or it can bridge other patterns perfectly," says Rollins.
For other designers, it's about Brunschwig & Fils' strong heritage within the design industry. "I love the legacy of Brunschwig fabrics – so many of my favorite patterns are decades-old, yet still feel very current," says Marisa Friedman.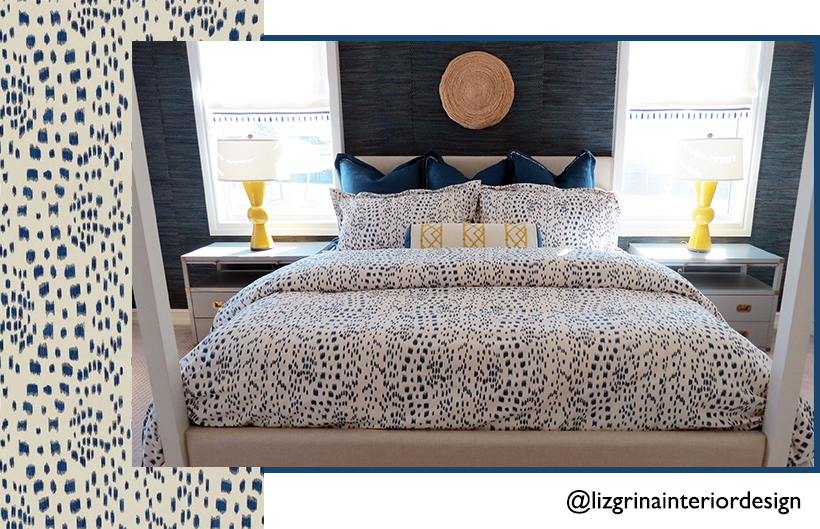 Les Touches is also admired for its versatility. The linear pattern, depending on its color, is suitable in a traditional and modern setting alike. "Les Touches is such a classic pattern, yet it lends itself to almost any style. In this case, I wanted to emphasize the playful nature of the pattern in a sunny, casual master bedroom," says Liz Grina.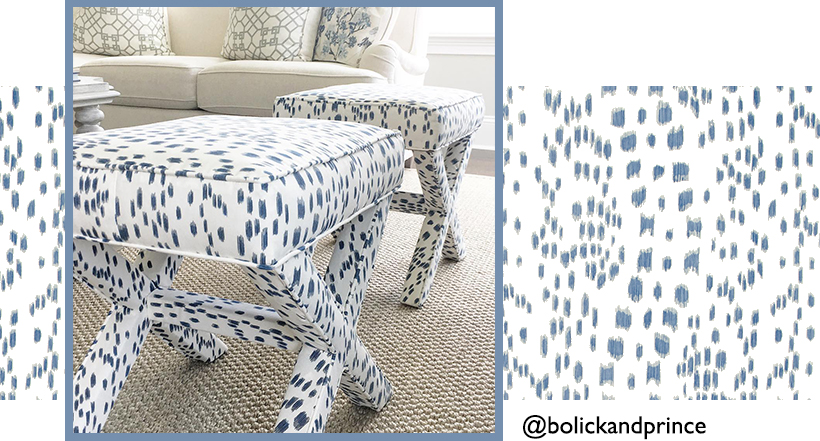 This versatility also allows the pattern to make its own statement in a room, or coordinate with more bold motifs. "It can play off any lead fabric and the movement works with almost any other scaled fabric," says Emily Gonzalez. "Les Touches is so great because I can mix it in as a geometric print or a floral when needed and it is always relevant in any space and in any style."
Over the years, the Brunschwig & Fils design studio has reinvented this iconic pattern – as a print, an embroidery, a wallpaper and more. Throughout this rich history, Les Touches remains a tried and true, time-honored Brunschwig & Fils classic.
Check out these stunning rooms – each with their own point of view and interpretation of Les Touches!

Designer: Amal Raad Kapen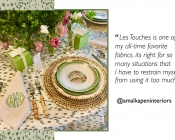 Designer: Meg Braff Designs. Photographer: Tria Giovan Photography.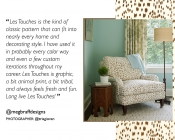 Designer: Ashley B. Hanley. Photographer: Kip Dawkins Photography.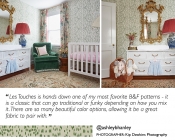 Designer: Meredith (Diff) Miller Good. Photographer: Jon Friedrich Photography.
Shop Les Touches here.
Shop Brunschwig & Fils here.