Brunschwig & Fils introduces its latest collection, Folio Francais, highlighting the beauty of documentary design reimagined with a fresh perspective. After scouring the renowned Brunschwig & Fils archive, the design studio discovered a documentary collection from 1978, featuring timeless designs from Montgomery Place, an estate in upper New York. The treasures found in this historic home were the founding inspiration for this collection, which includes stunning new prints, embroideries, stripes and velvets. The ensuing results is this classic collection of luxurious fabrics.
Take a closer look at the many ways Folio Francais puts expert craftsmanship on full display with these three exquisite patterns.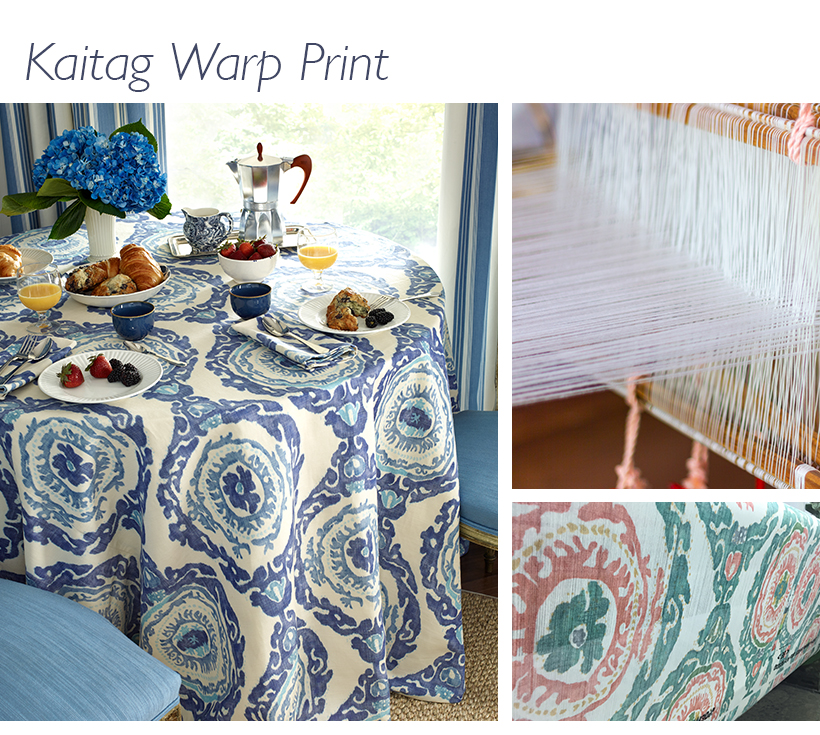 This fabric is an authentic Thai warp print where the warp yarns are printed, suspended, dried, and then woven to create its unique quality. Brunschwig & Fils paired a bold ikat design to this special silk quality. It is offered in three sensational colorways.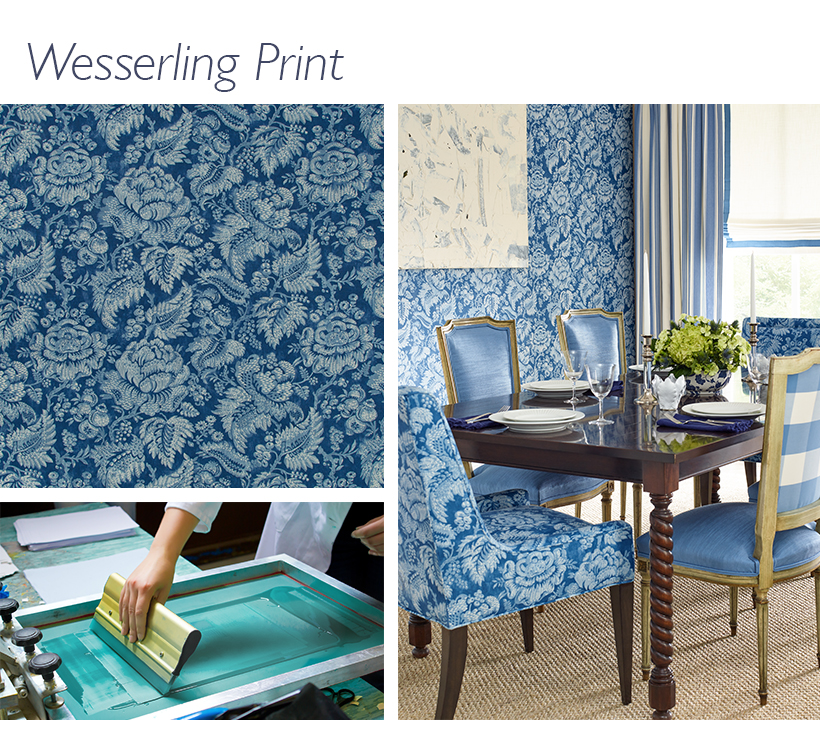 This print features an authentic resist-dyeing process. It is screen printed first, then resist-dyed to make the pattern truly stand out. How does it work? Substances are used to "resist" – or prevent – the dye from reaching all the cloth, thereby creating the pattern and the ground. WESSERLING, produced in Switzerland, is printed on a cotton/linen union quality offered in four colorways: Indigo, Blue, Aqua and Beige.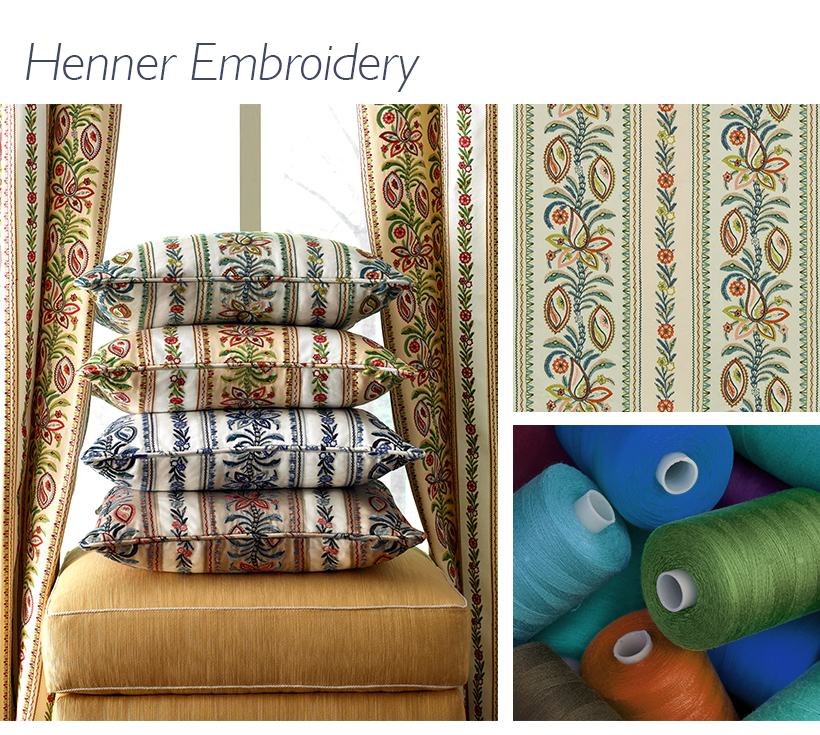 Inspired by a Brunschwig archival 18th century document, this decorative embroidery design, with a folkloric spirit, features fine chain stitching in a charming foliage stripe on a custom woven cotton stripe ground cloth. It is available in four colorways: Porcelain, Spring, Mist, and Indigo/Madder.
Shop the entire Folio Francais collection here.
Shop Brunschwig & Fils here.