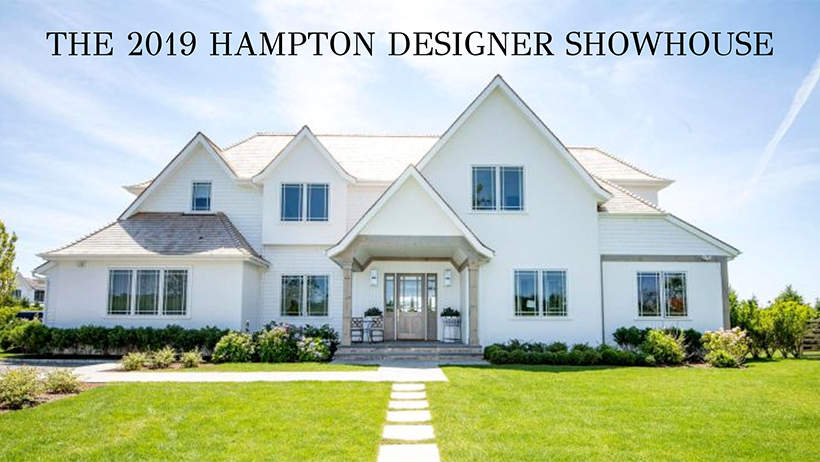 Interior designers show out at Hamptons Showhouse
The Hampton Designer Showhouse has been the showcase for America's premier design talent for decades. In July, The Hampton Designer Showhouse returned to Southampton, New York and featured more than 20 top interior designers from the country. Included in that exclusive group are three close friends of Kravet; Alexa Hampton, Megan Gorelick, and Mabley Handler.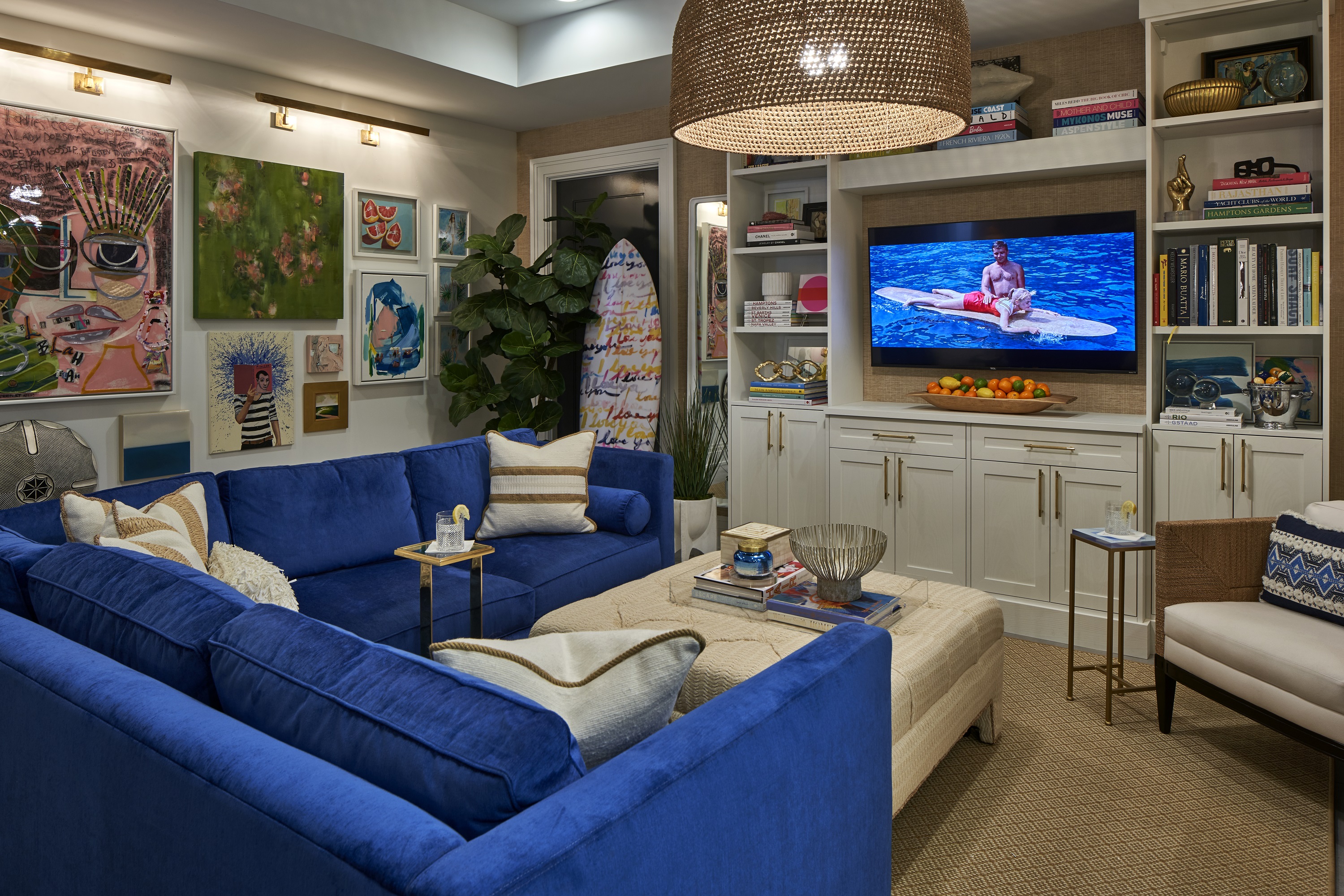 Kravet has been a go-to for renowned designer Megan Gorelick since the beginning of her career. For The Hampton Designer Showhouse, Gorelick wanted to use lots of texture that would leave a lasting impression on all patrons visiting. Not only was it important for Gorelick to use lots of texture, but it was also equally important that the fabrics were treated to repel stains. "The trims were amazing, giving the perfect contrast and still adding texture," says Gorelick.
Featured in Gorelick's room are two soothing fabrics – Kelly Wearstler's Jumper for the ottoman and Lee Jofa's Jopu for the pillows, paired with Kravet Pebble Cord trim and Aloha Rouhe, creating perfect neutral accents.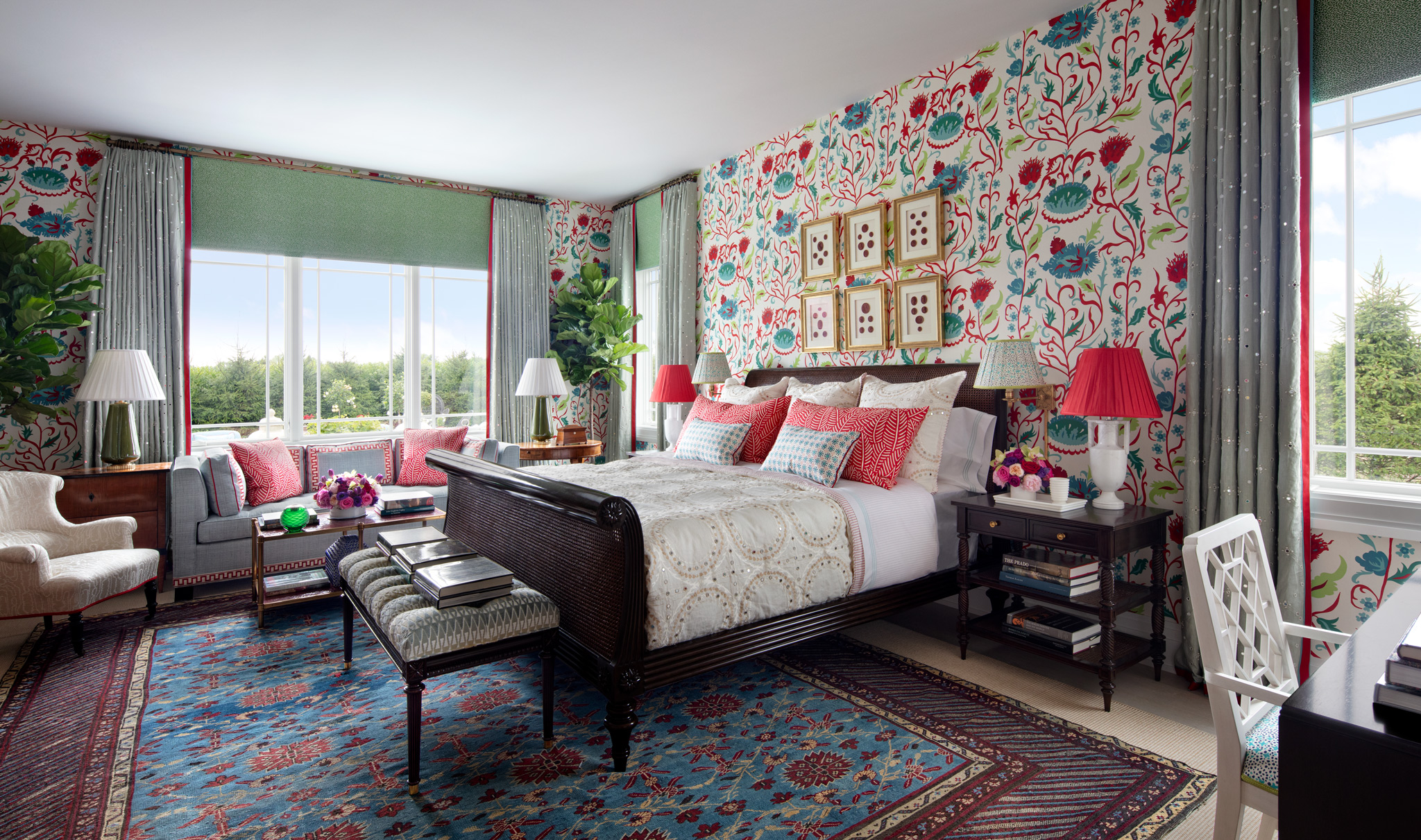 Alexa Hampton had the pleasure of being this year's Honorary Design Co-Chairman at the Hampton Designer Showhouse. Hampton used five fabrics from her latest highly successful collection with Kravet – Mallorca – to create her beautifully eclectic room. "The clear MVPs for this room are the bedspread and curtain fabrics," says Hampton, referring to stand-out patterns from her collection: Mirari and Frivole. Both fabrics incorporate mirror work in different ways, creating a dazzling effect. Hampton says using these two fabrics added a much-needed sense of complexity to the interior and made her room look stunning.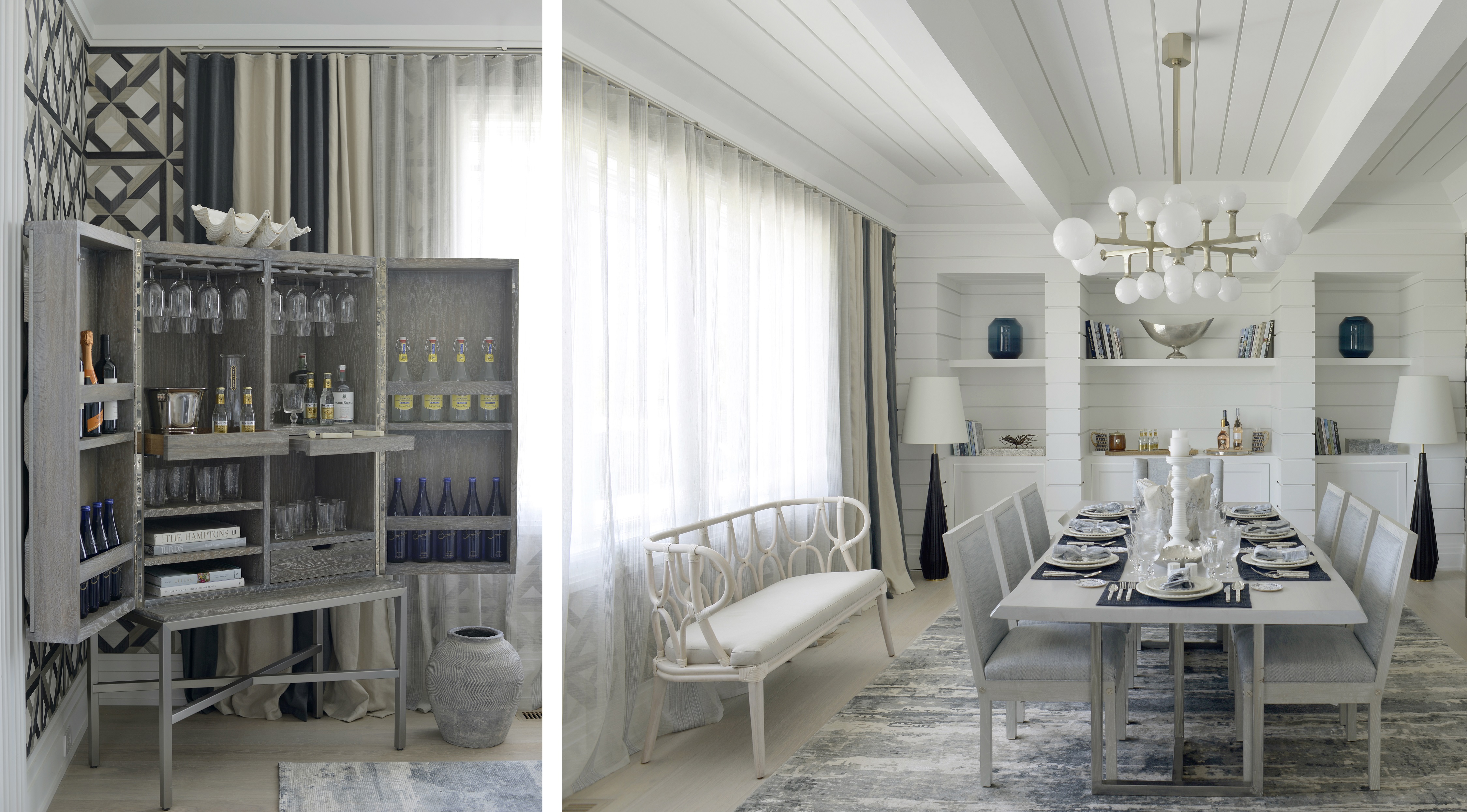 Mabley Handler Interior Design also borrowed from their own collection with Kravet, featuring their Halsey Grasscloth Bar, Flying Point and Maidstone Dining Chairs. They paired the coastal chic furniture with Kravet drapery and Kravet sheers to complete the look. "We knew we wanted to use some of our own furniture for Kravet because the cerused oak finishes worked so well with the wood veneer wallcovering in the room," says Austin Handler. "We also wanted to make sure our window treatments were complementary so we picked neutral tones."
To shop products like the ones featured in this post, click here.