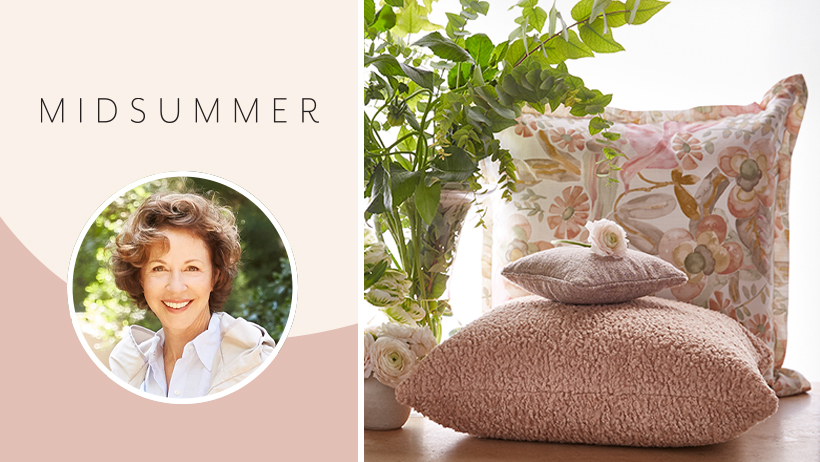 Copy and Images from Barbara Barry.
I am so excited about this new collection!
Midsummer is a new collection that speaks to a younger and more causal audience, and during these uncertain times, it is nice to have a less expensive offering.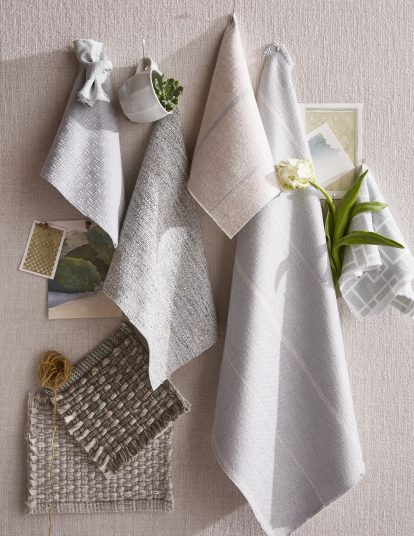 As you might know, I am a watercolor painter, and so it is not a surprise that my favorite pattern is "FAERIE," a hand-painted print that has such a whimsical and playful feeling to it that I built the rest of the collection around it.
Faerie feels kind of like a daydream of woodlands and flowers and comes in five color-ways allowing the designer to have a wide range of choice. It is supported by textural solids, tonal stripes and a little embroidery. I can see using Faerie in a variety of ways.
One way to use Faerie would be for that wonderful "all-over" impact that French prints (toiles) deliver when the whole room is done in the one print including the drapery, the upholstery, the bedding and the pillows. It is a commitment but is classic and timeless.
Or, for a more modern and subdued approach one could build the room with solids and tonal textures reserving Faerie for the draperies and pillows for that pop of pattern and color.
A favorite room of mine in my last house was my TV room where all the sofas were slipcovered in my Kravet print "Poetical." Why was it a favorite? Because having had Poetical pre-washed I could be free to jump on the sofas, relax and not worry about them. Faerie would be a great update.
As with most of us I have become more casual, working from home in my yoga clothes spending more time water coloring and thinking about what is really essential.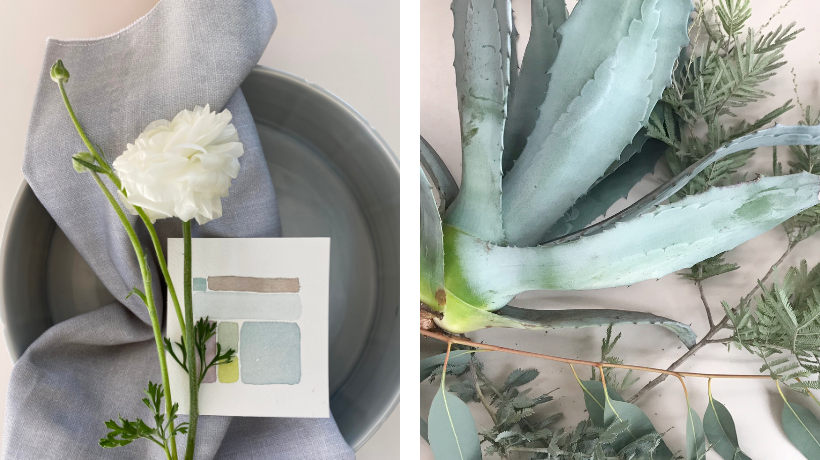 I spent my summer in Northern Idaho inspired by the limited palette of the lake and the woods. Don't tell Scott Kravet but I can see doing a new collection centered on the nuances of the lake and the trees…think CHALET…but more casual. Ha!