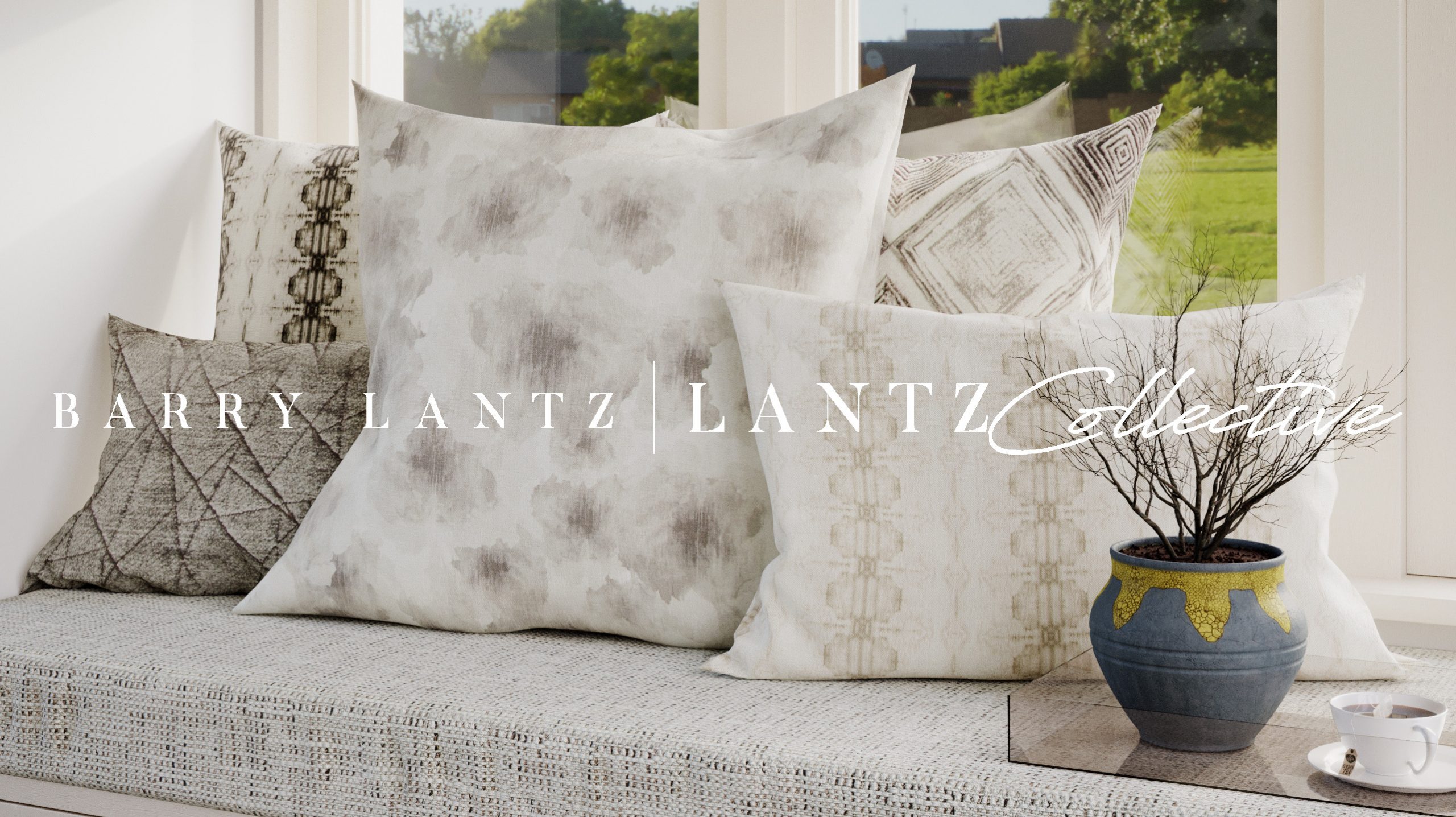 We have partnered up with the dynamic father-daughter design duo, Barry and Amanda Lantz of Lantz Collective for the first time to bring you a casually elegant offering of fabrics and original artwork. 
Inspired by Barry's own personal artwork, Canvas to Cloth is an on trend collection of prints and complementary solid wovens. Not only that, but each pattern is named after an important woman in his life. "The naming of the patterns came easily," says Barry, "there are and have been many special, influential women in my life and each pattern truly expresses my feeling for each of the women I chose to recognize."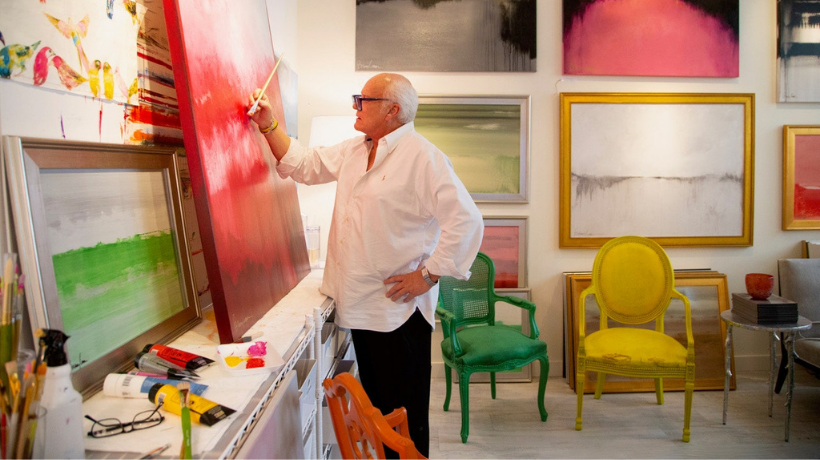 For Barry, art and design are closely tied. "Both are influenced by color, scale, form and geometry," he says. Barry's first love is art, but he seamlessly made the transition into designing stunning fabric collections and interiors. "The end result of good art and design is how one feels after experiencing it," he says. Barry used his artistry background to create Canvas to Cloth which features an array of fabrics in breezy, cool and artistically brushed colors.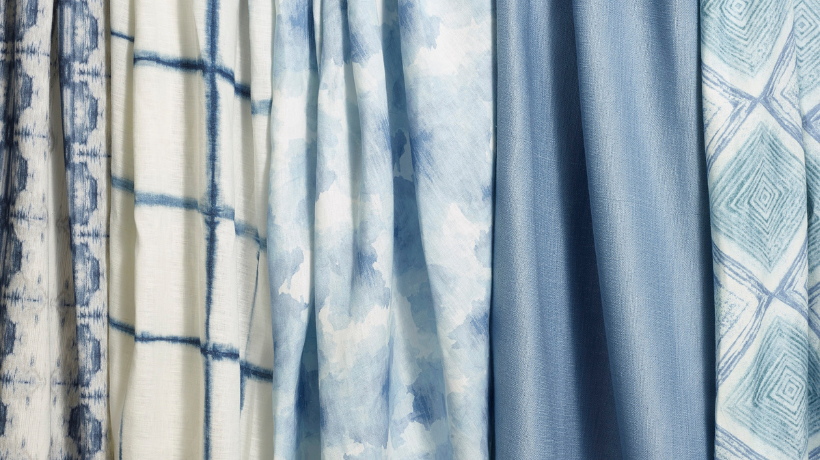 One of Barry's favorite patterns in the collection, and arguably the pattern that anchors the collection, is Goldie, which is named after his beloved grandmother. When asked about his grandmother who encouraged his artistic abilities, Barry says, "for me, Goldie is the most important and unique pattern of all." This is an ikat pattern interpreted into a kaleidoscopic design and reflects much of Barry's art style.
Another standout pattern in this collection is Manders, named after his daughter and partner, Amanda. Barry credits Amanda as his inspiration and his reason to succeed. "Without Amanda's design influence, the collection would not be what it has become," says Barry.
Sherlee, Tracy and Leesa are the remaining prints and are also reminiscent of Barry's iconic artwork. Offering clean and bright hues, Canvas to Cloth has the ability to create an effervescent ambience we all crave in an interior.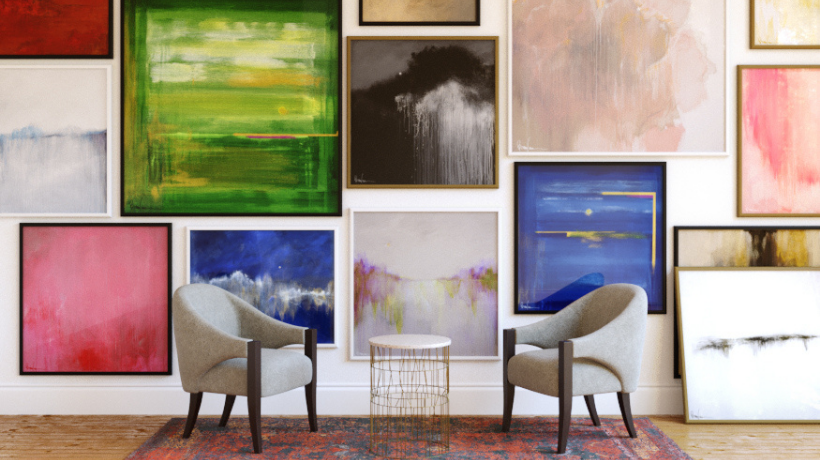 Also available through CuratedKravet are a selection of 21 original framed Barry Lantz art pieces. Barry, who has adored art since he was a child, has hand-signed the back of each piece of art. The artwork selection consists of framed giclee canvas prints in a wide range of color palettes.
"It has been a fluid and collaborative experience," says Barry. "I am very grateful to be included with other designer collections with the Kravet family."
We have enjoyed working with the incredible talent behind Lantz Collective and invite you to explore this collection online or in the showroom.
Take a close look at Canvas to Cloth here.
Explore Barry Lantz original artwork here || Shop Kravet Inc. here.