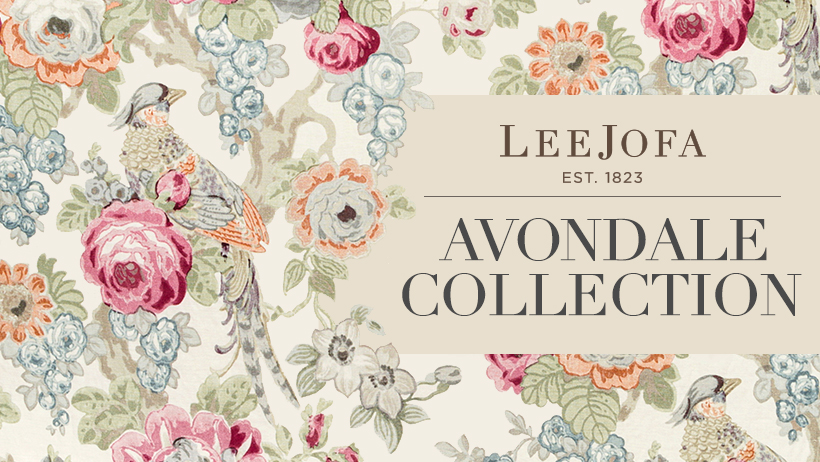 Deeply inspired by the charm of the American south, Lee Jofa's latest collection Avondale offers an assortment of fresh fabric and wallcovering ranging from small-scale motifs and go-with coordinates, and anchored with large scale prints.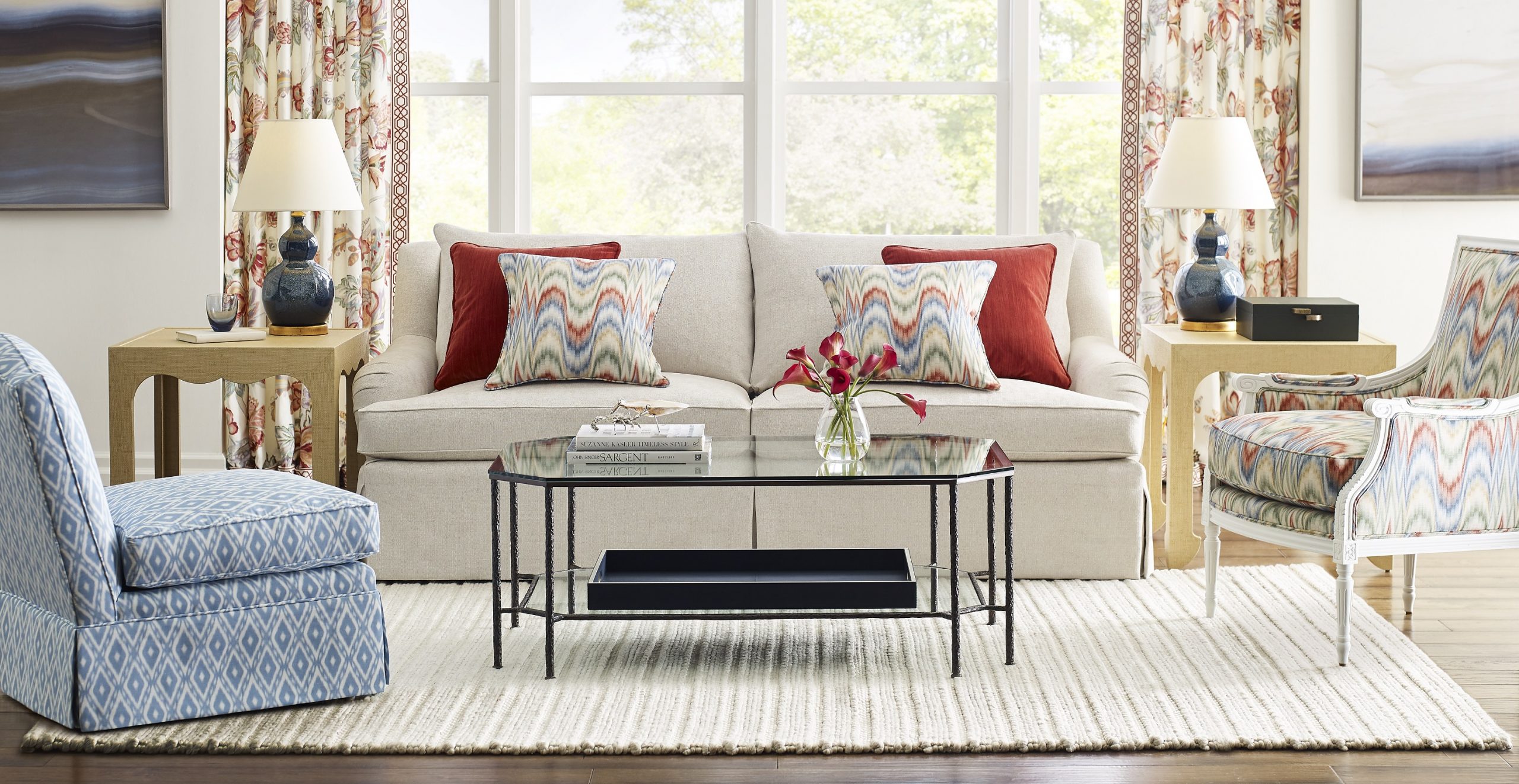 This most recent in-house collection features many patterns based off of archival documents from around the globe. Wimberly Print is inspired by a 1920s document from our expansive archive and features a floral motif that has been updated to fit a myriad of interiors. Also offered in a coordinating wallcovering, Wimberly Print comes in 5 dapper colorways bringing a hopeful feeling of spring and renewal. Another archival pattern in this collection, Drayton Print, originated in 19th century Russia and is printed on a cotton/linen blend in four colorways.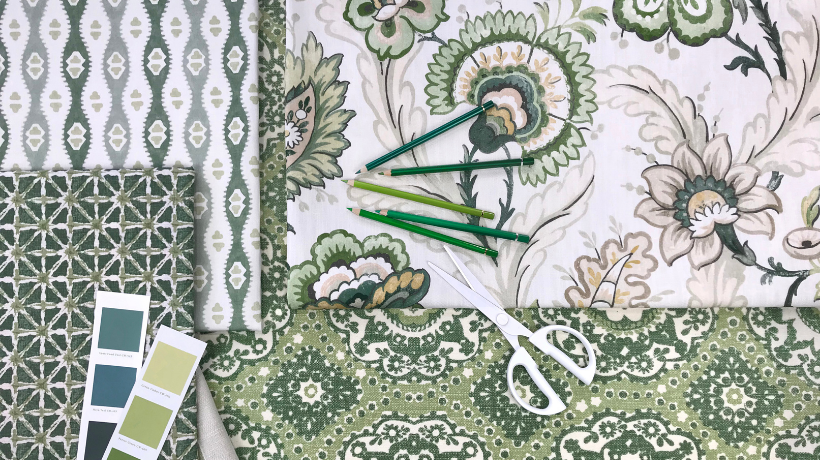 Avondale Print, the collections namesake pattern is the final pattern that is based on an archival document. Inspired by an English handblock from the 19th century, this fabric is printed exclusively in Italy, and its coordinating wallcovering is printed on grasscloth in the UK.
Two other stand-out patterns, Whitaker Print and Bayview Print, ground the collection with their bold designs. Whitaker Print is a striking graphic rick rack design, bringing an element of adventure to the collection and is offered in a coordinating wallcovering. Bayview Print features a medallion motif, almost like a modern-day doily, and is printed exclusively in Italy. Offering a naive charm, this pattern is also offered in a coordinating wallcovering.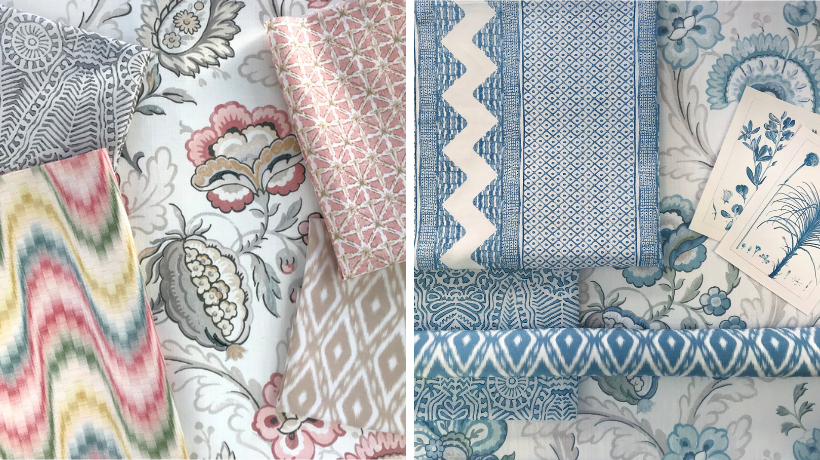 Avondale builds on a traditionally classic color palette, adding a fresh and contemporary perspective. Classic blues, greens, sands and soft pinks are coupled with more modern steel blues, deep indigo and lime chartreuse, offering a dash of excitement to this collection.
The Avondale Collection will be on full display this spring as our dear friend and renowned Atlanta based interior designer Clary Bosbyshell transforms the ADAC designer room into a stunning masterpiece. Check back in and follow us on @leejofa to see this project come to life!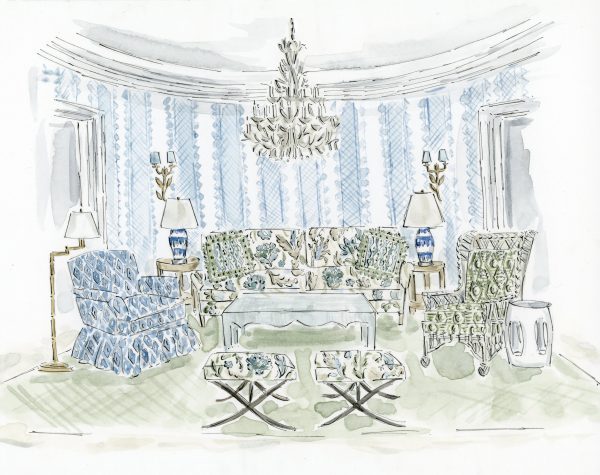 Explore the collection here.
Shop more Kravet Inc. products here.