Now, for the first time, Kravet Couture is offering indoor/outdoor fabrics with the luxurious Vista collection. Featuring fabrics made with specialty yarns that provide easy cleanability and a supple hand to maintain its lush texture, this collection is designed to bring high-end luxury to the performance and outdoor market.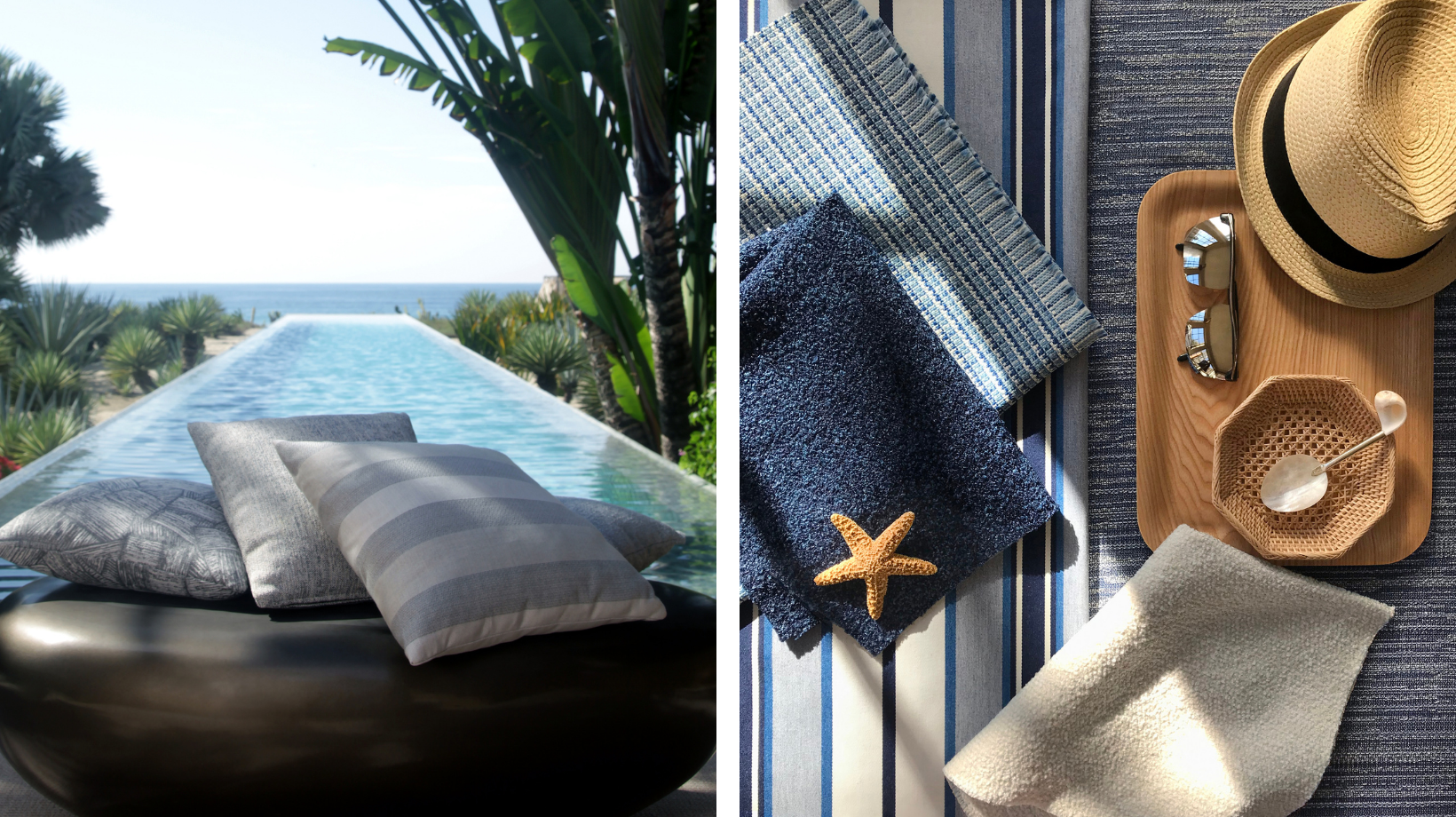 The mix of textures in the Vista collection allows for a designer to create a chic residential setting in any indoor or outdoor application. With textures ranging from chunky weaves, specialty melange and boucle yarns, Vista is comprised of casually sophisticated patterns perfect for both a lanai or a family room sofa.
A couple of our favorite designs in this collection are Legno and Line Drawing, both of which are transitional patterns. Legno is a contemporary interpretation of an ink wash painting from the Kravet archive, and Line Drawing is a modern ikat, offering dimensional design with its raised weaves. Featuring a very warm range of sandy neutrals and tans, as well as grays to provide a useful starting point for an indoor/outdoor scheme, Vista is also paired with pops of nautical blues and aquas.
Not only are the fabrics in this collection brimming with luxury, they are also easily cleanable, resistant to fading and meant to withstand outdoor conditions. Some fabrics are even bleach cleanable and won't mold or mildew. Made exclusively from mills all around the world, Vista is also sustainable; the manufacturing of many of these outdoor yarns uses almost no water and are 100% recyclable.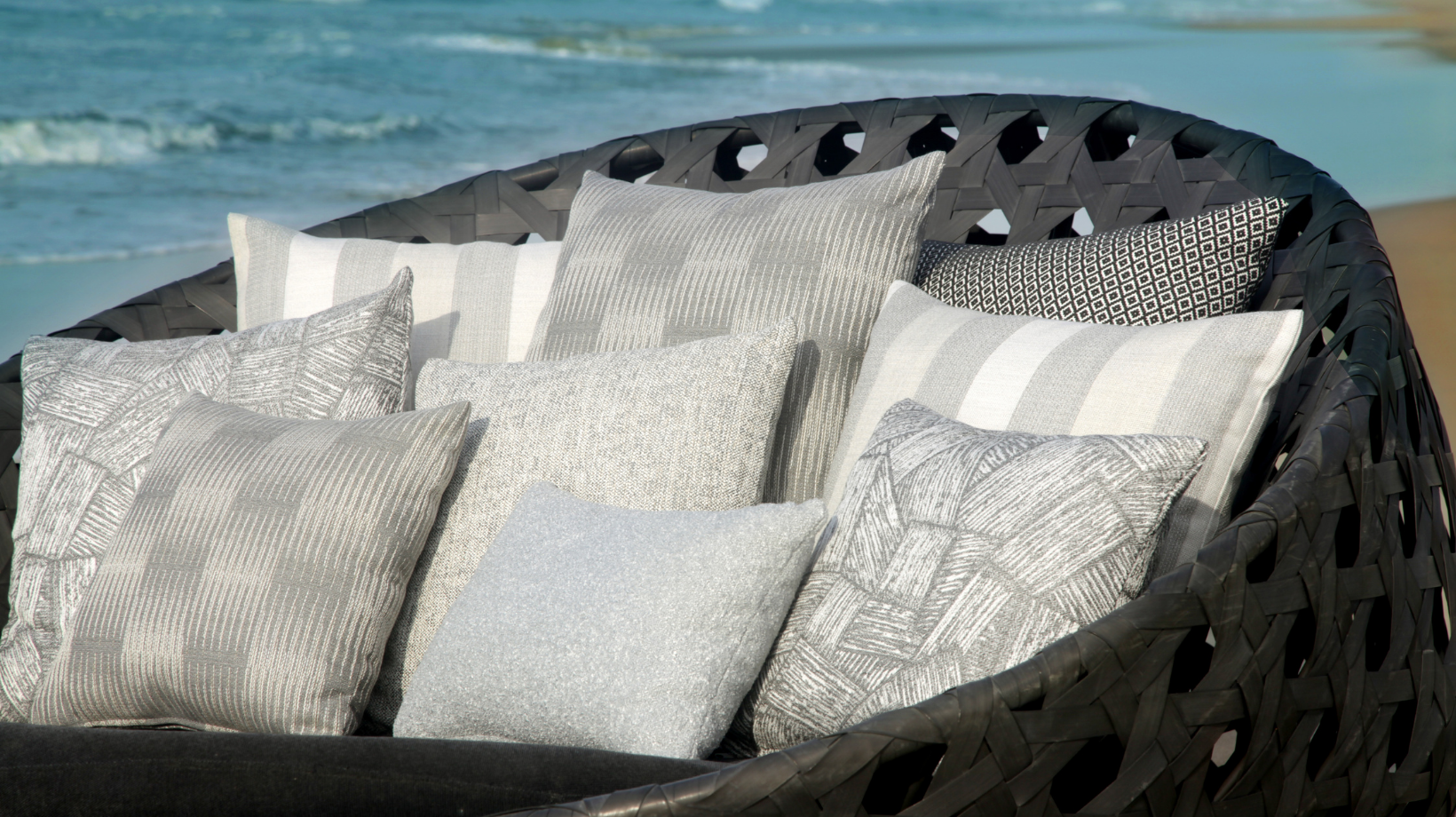 With spring rapidly approaching, you won't want to miss out on the beautiful Vista collection!