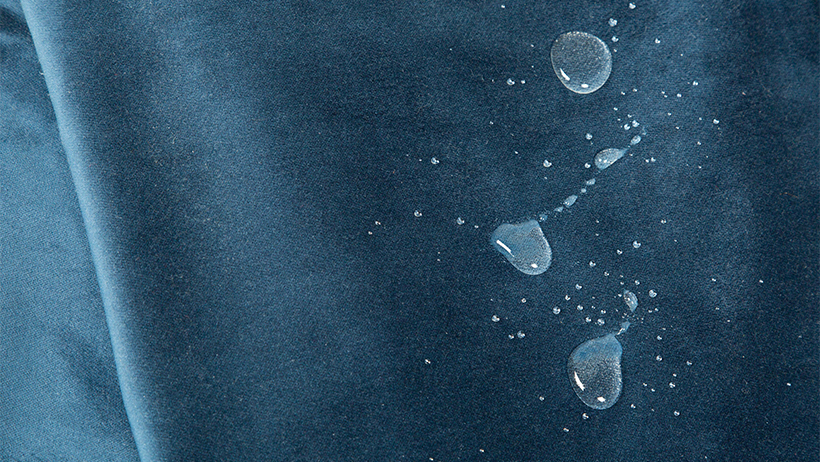 Learn about Kravet's latest foray into performance finishes
Kravet introduces its latest performance finish, KravetArmor, offering durability, cleanability and stain resistance. Recommended for use in high traffic areas, fabrics labeled as KravetArmor combine the latest stain free technology with added endurance for paramount protection. It's also long-lasting to withstand the life of the fabric.
KravetArmor is…
Performance soil and stain resistant finish
Long lasting to enhance the life of the fabric
Water repellent
Easy to clean
Low maintenance
High durability
Family friendly
Enhanced abrasion performance
Environmentally friendly
Cleaning KravetArmor…
Most spills will blot off the fabric with a clean, dry and absorbent white cloth, but for the most difficult stains, follow these instructions:
Using a clean white cloth, gently blot away excess liquid, and then use water to lift the stain without spreading or pressing into the fabric.
Mix a mild soap and water solution and repeat the above process [We recommend mixing 1tsp enzyme detergent, like Tide or Woolite, with 2 cups of warm water.) Rinse away soap thoroughly and allow to dry.