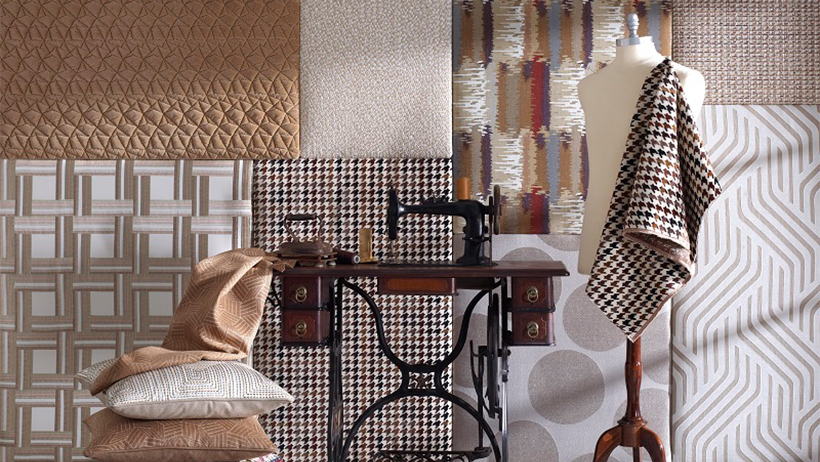 New Modern Tailor Collection focuses on bespoke tailoring techniques
Kravet Couture is paying homage to its origin with its latest collection, Modern Tailor. A century ago, Samuel Kravet arrived in New York with an artisan craft – sewing – and began working as a tailor on the lower east side of Manhattan. From those humble beginnings came a thriving family business, and now, in its 100th year, Modern Tailor is introduced as an extraordinary collection of elegant fabrics and complementary wallcoverings.

Reflecting on where it all began, with a nod to fashion, Modern Tailor draws inspiration from the runway with a focus on bespoke tailoring techniques. DRESSCODE features an updated houndstooth pattern, NEW SUIT features a modern patched large stripe, and PROXMIRE is an exploded weave meant to mimic your favorite cable-knit sweater.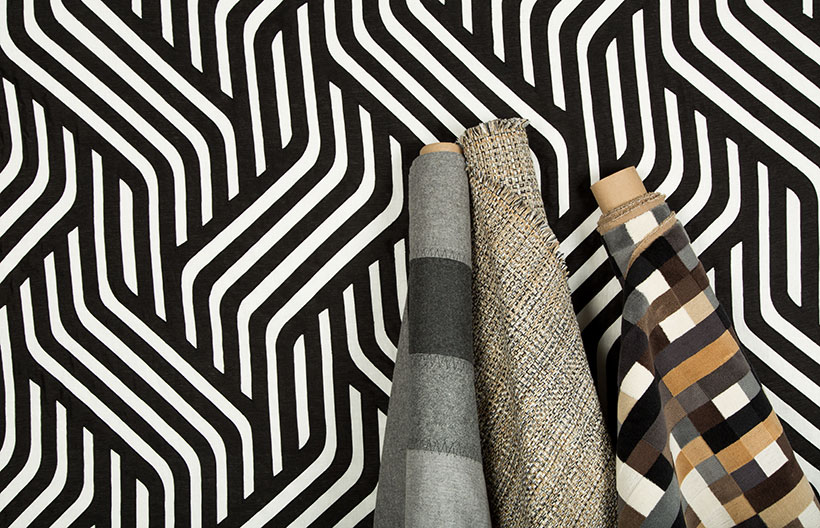 A hallmark of Modern Tailor is its tribute to high-end fashion trends. Tweeds, pleats, quilts, knits and more are recreated with a modern twist. The tailoring techniques Samuel Kravet fell in love with one century ago are rendered relevant today, and are further brought into the present with updated modern construction and contemporary color stories.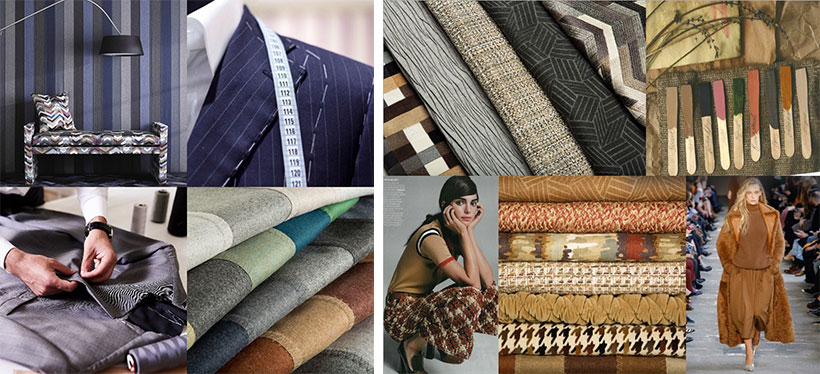 The juxtaposition of scale and pattern across the whole collection offers a wide range of coordinating styles. Soft textures are blended with sharper edges and sculptural geometric patterns; the beauty lies in how the collection sits together, much like how one would put together an outfit.
Modern Tailor is ushered into the modern day with its warm color palette. Spice tones, steel blues and blush pinks are the highlights of the collection, mixed with menswear grays and camel neutrals. Traditional black and white color stories are also included, along with fashion forward peacock teal and rich navy.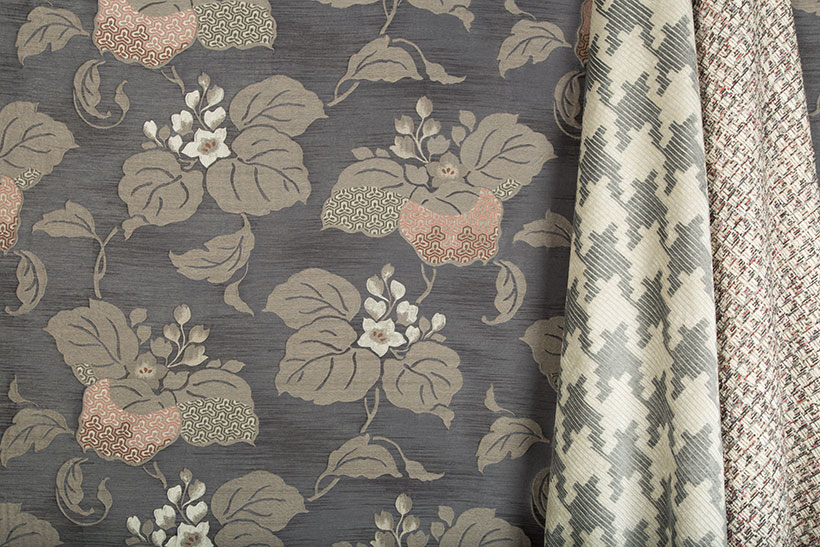 Six coordinating wallcoverings round out this collection, featuring screen and digitally printed patterns. LAST LOOK is an exceptional paper; the custom hand-painted pattern has a textured stitch effect, adding three-dimensional texture. Graphic patterns are seen on LEAF SKETCH and PROXMIRE, two screen-printed patterns. RUNNING STITCH has a glamorous feel, made of faux leather, and glows metallic on a wall.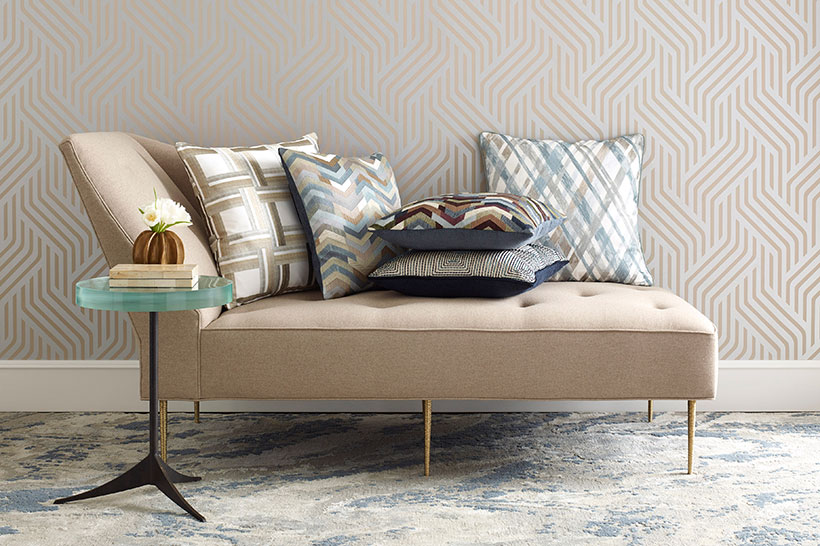 Samuel Kravet's skilled artistry is mirrored in the exquisite details highlighted in this elegant collection. Finely stitched embroideries, pleated fabrics, patch-worked wools, cozy cable chenille and mélange knits are reinvented into luxurious fabrics and wallcoverings relevant to layered decorating of today.
Explore the entire collection here.