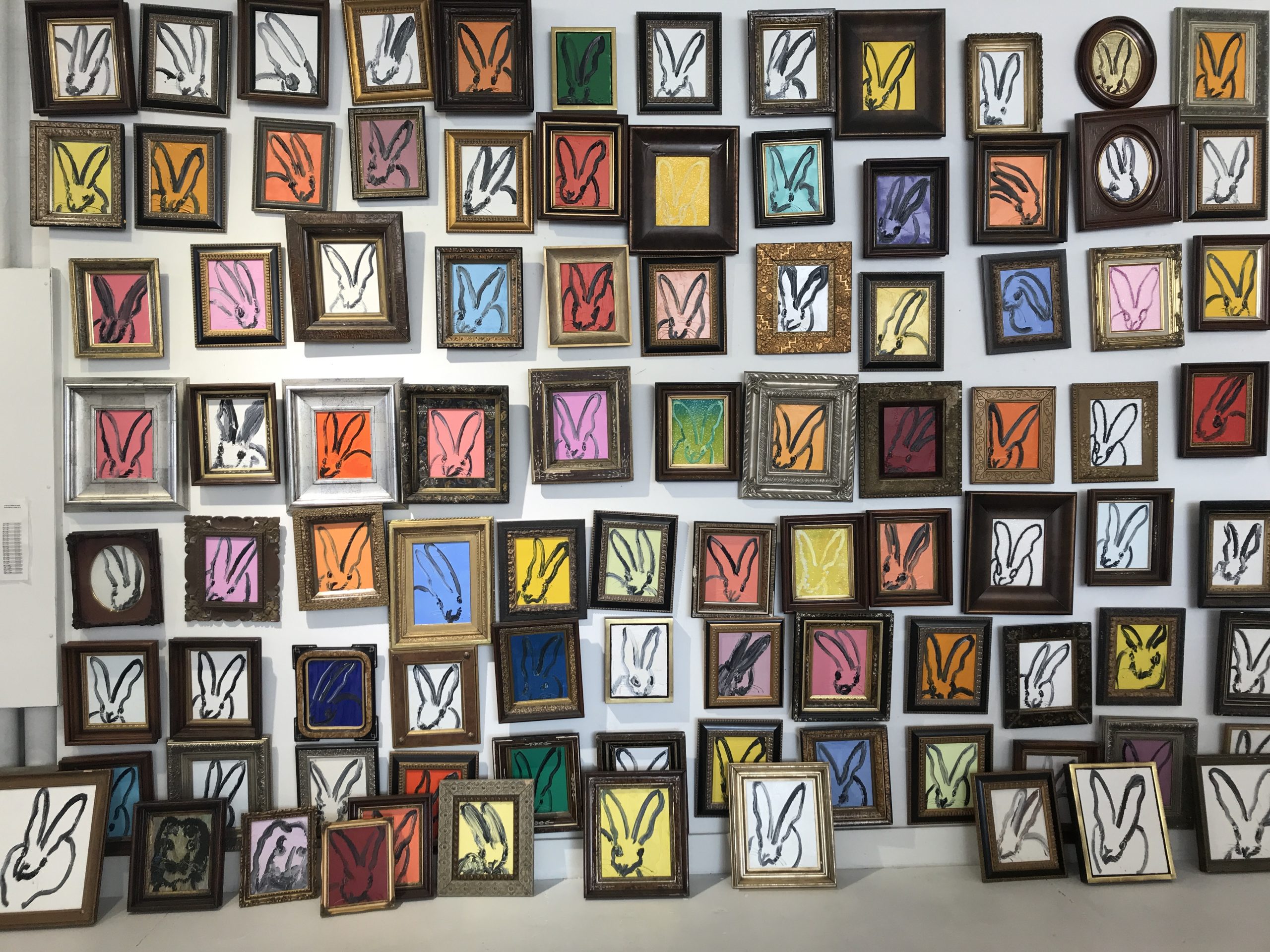 Nuanced wallpapers capture the essence of Hunt Slonem's artwork
Building off the inspiring artwork from his studio in New York, Hunt Slonem brings his vision to life with striking prints and stunning color combinations in his second collection with Groundworks at Lee Jofa.
One of the hallmarks of this collection is how the wallpaper keenly captures the nuance of Hunt's hand – creating the illusion that each design was painted by the artist directly onto the wall. This second collection enhances Hunt's legacy by offering a range of textures and colors that aim to enrich an interior. "I curate immersive experiences with my art and this collection embodies this aspect of my work," says Slonem.
For Hunt, walls are the focal point of any room. "Wallpaper identifies and defines the space of a room – everything else comes secondary," he says. This sentiment is impeccably translated with each larger than life wallpaper in the collection. Every design is meticulously created to serve as a show-stopping element in any interior.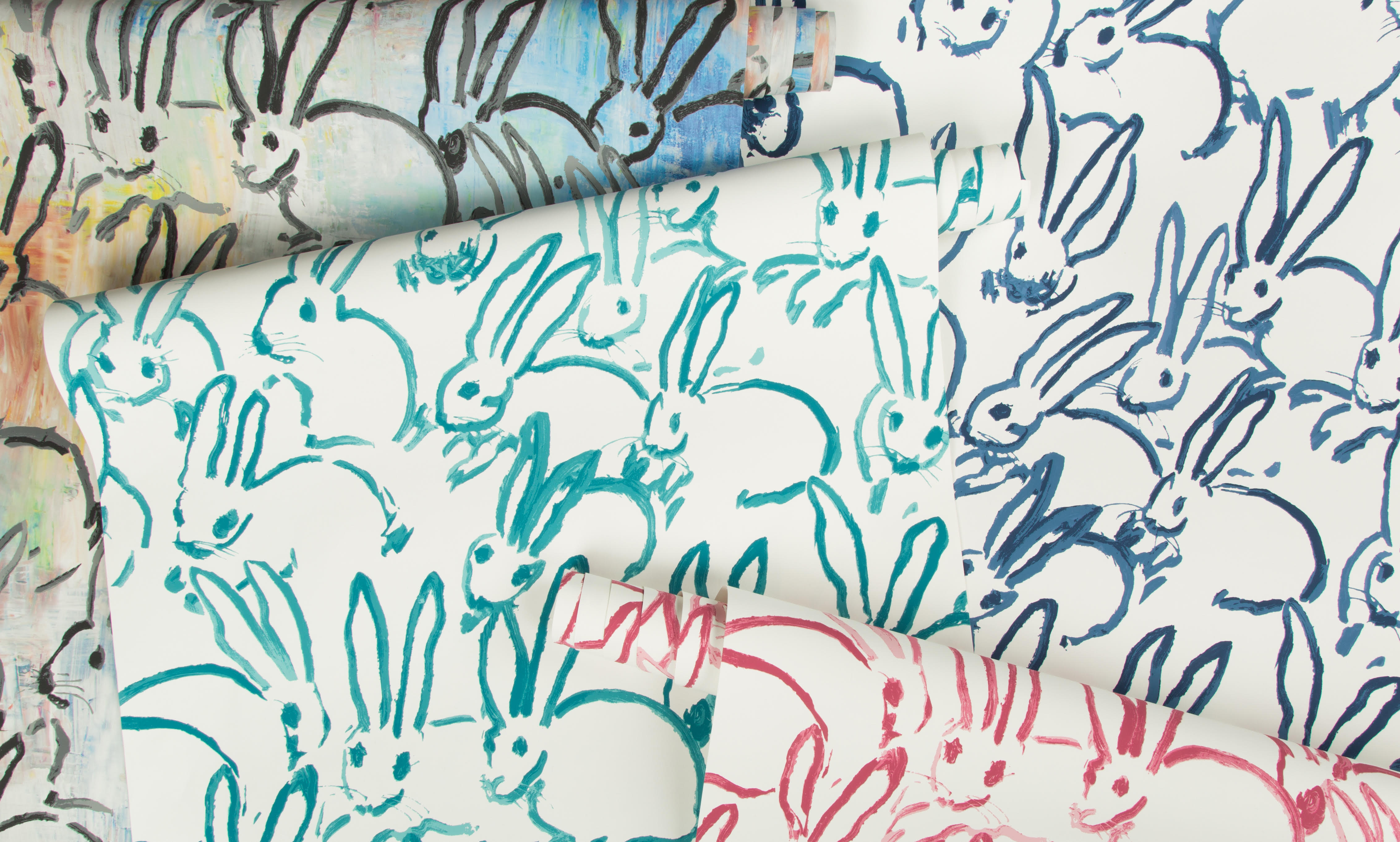 A trademark of Hunt's career is his iconic animal paintings; HUTCH is reintroduced in three new colors – turquoise, navy and pink – offering a fashion-forward perspective to this established design. HULA is another interpretation of this well-known piece of artwork, printed on a fun, textured metallic grasscloth. Offered in striking two-tone colors, this design adds an element of glam to the collection. LUCKY CHARM is another inventive take on this classic motif, featuring multi-colored brush strokes on a canvas which are then printed over with the signature bunnies. BUNNY WALL SMALL is a twist on Hunt's iconic bunnies, inspired by his gallery walls, and is updated using the same colors used in his original paintings to pay homage to the artist's vision. ASCENSION is a replica of Hunt's unique depiction of butterflies. This wallpaper is meticulously created – the ground color is first applied by hand, then raked over to create an irregular paint-drip effect.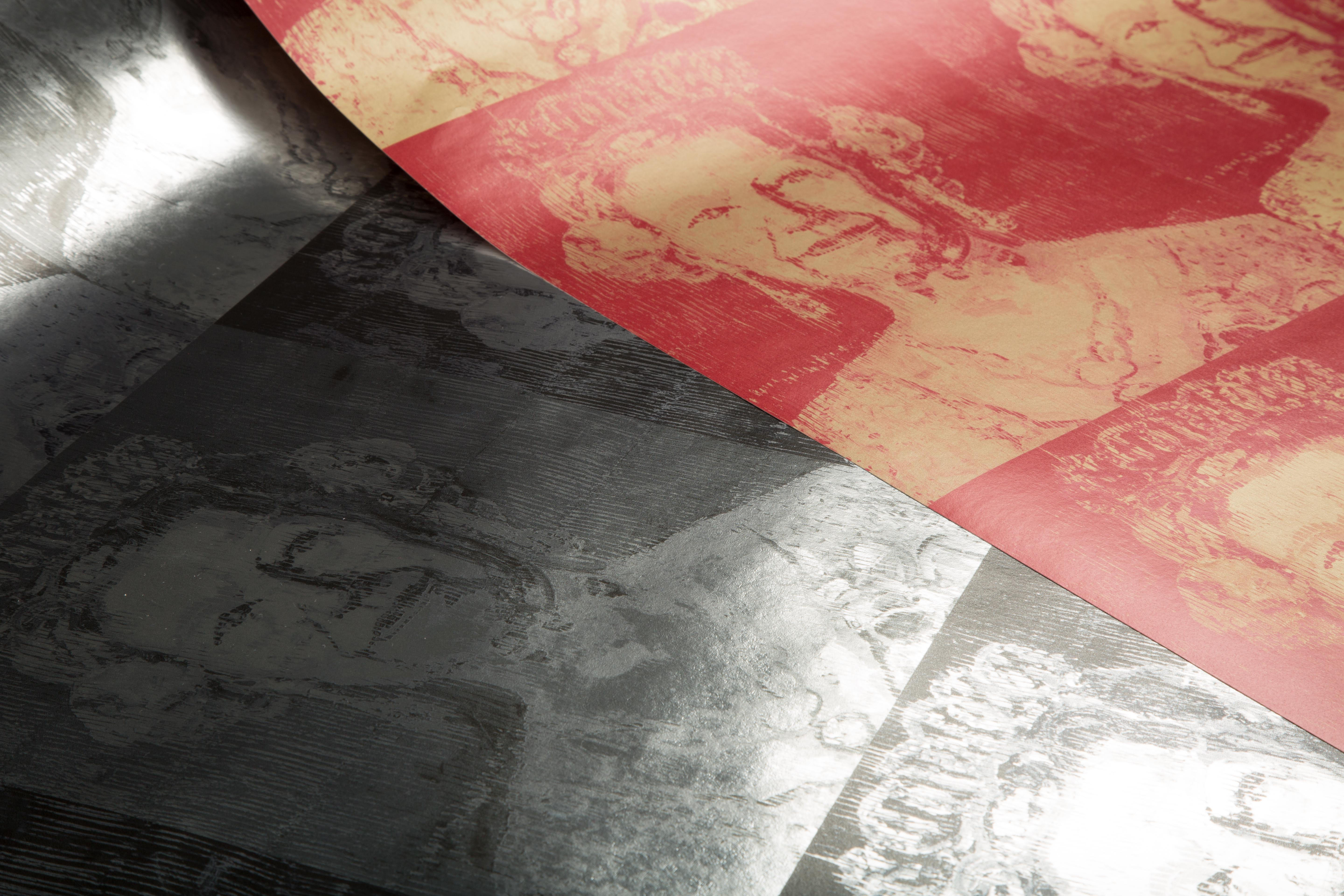 Along with these already legendary designs, Hunt Slonem II also includes more recent adaptations. HM, or "her majesty," is based on one of his recent original paintings of Queen Elizabeth II. Offered in a bright red and blue hue, HM is festive, fun and playful. This portrait is also offered as HM GILT on a subtle gold ground for a more dramatic, monochromatic color story. For the most adventurous designer, HM GLAM is printed on a silver metallic ground for a tonal effect. Incorporating the silver with charcoal and slate gray, HM GLAM is strikingly graphic and chic.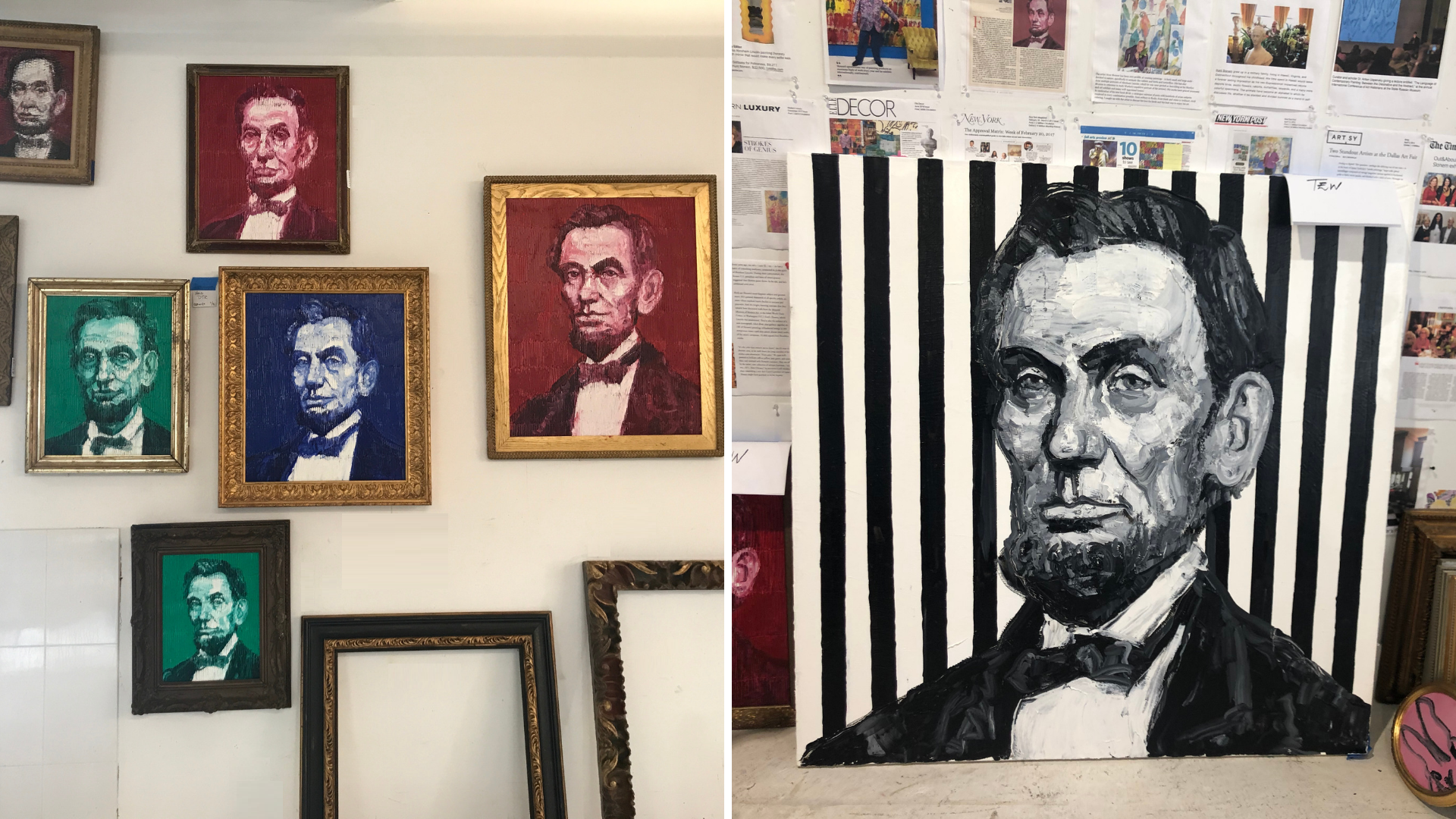 NO. SIXTEEN is Hunt's tribute to America's 16th president, Abraham Lincoln. This wallpaper features six different portraits of the president, layered together as tiles. Each one represents Hunt's unique interpretation, incorporating very intricate printing methods to showcase the complexity of the portraits, as well the same bright colors featured in the original artwork. This bold wallpaper is also offered as NO. SIXTEEN PATINA, which is presented in gray scale on a muted metallic silver ground, giving it an antique look.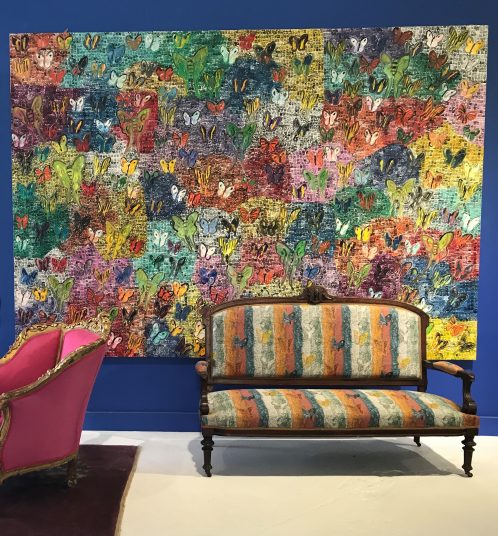 Shop Hunt Slonem II wallpaper here.
Shop coordinating Hunt Slonem fabrics here.