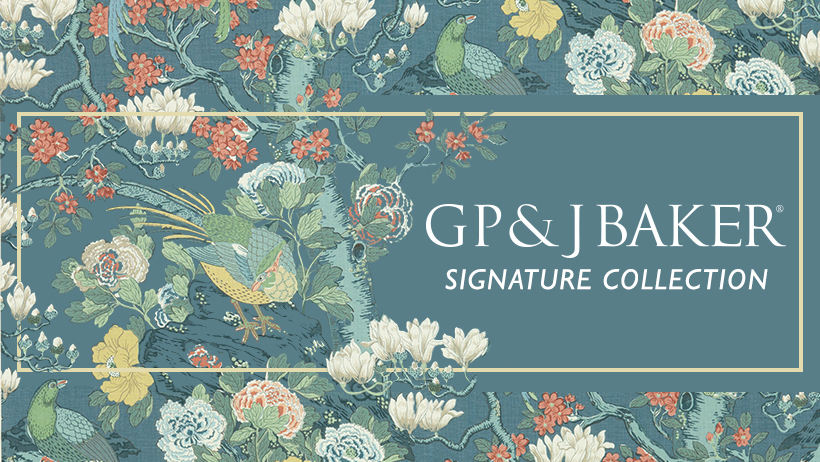 New fabrics from the UK: Signature Collection
Discover GP & J Baker's rich heritage through the Signature Collection. This exclusive offering of prints, embroideries and velvet captures the essence of the iconic English brand and celebrates its passion for authentic and innovative design.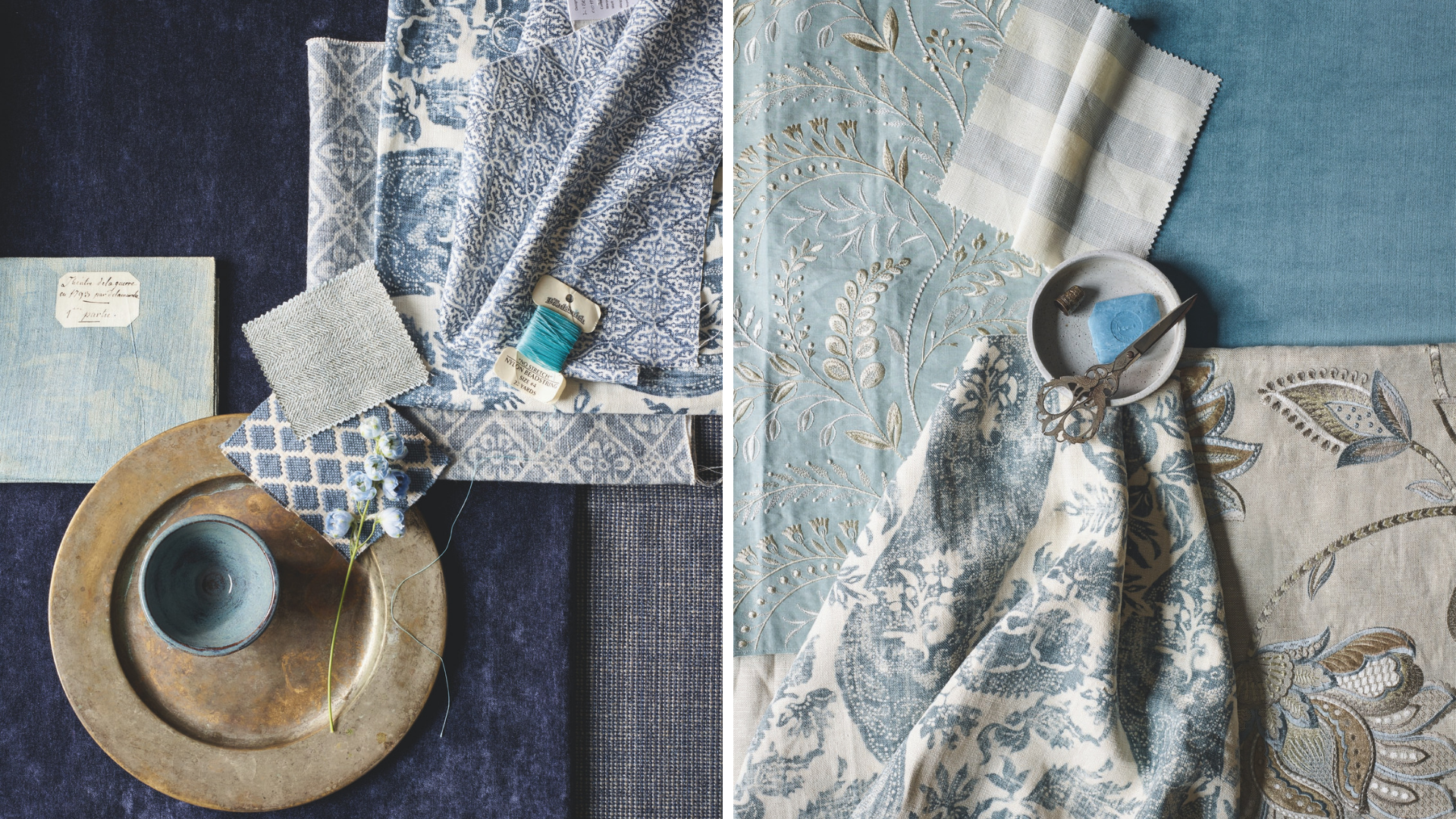 "Our new Signature Print collection is a wonderful follow on from our recent collaboration with H&M which featured many of the iconic designs that have been recolored in contemporary new color ways for this collection," says Ann Grafton, MD and Creative Director for GP & J Bake
Some of GP & J Baker's most beautiful and iconic designs, such as ORIENTAL BIRD, ROCKBIRD and BIRD AND IRIS, are reintroduced in gorgeous contemporary colors. Smart additions include TIVINGTON, a very pretty hand block, MORETON TRELLIS, and CALDBECK, a sinuous curving floral stripe.

ORIENTAL BIRD is a beautiful bird and branch design in the tradition of antique Chinese wallpapers. The crested bird that gives this fabric its name evokes the exoticism of the miniature paintings of Mughal India.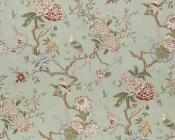 ROCKBIRD was originally drawn by the talented textile designer, William Turner in the early 20th century. Inspired by Chinese artwork that Turner had seen in the British Museum, it features a magnificent flowering magnolia tree and exotic flowers with two pheasants perched on rocks at the base of the tree. It was first produced as a block print using seventeen colors.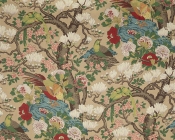 Sourced from an archival block printed linen produced in the mid twentieth century, BIRD & IRIS is a gorgeous array of English garden flowers that includes bearded irises, lilac and anemones. Nestling among the beauty of these full blown blooms are two small birds adding to the pastoral charm of this delightful design.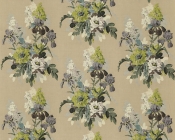 MORETON TRELLIS is a very pretty small scale trellis with a simple flower head sitting in each diamond shape, has an antiqued look resembling the natural variations of hand block printing.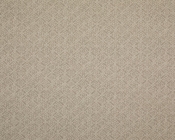 Printed on pure linen, the curves of CALDBECK, a graceful stripe, are filled with stylized flowers and foliage both bold and delicate. The focused color palette of indigo, soft blue and teal emphasizes the artisanal nature of this design.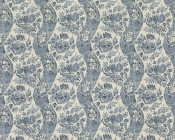 A wonderful example of the craft of hand block printing, TIVINGTON has been painstakingly produced by master craftsmen using incised wooden blocks. The intricate lozenge shapes flow seamlessly across the width of this small scale design.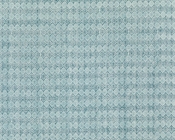 Six new designs are also introduced, including the classic BAKER'S INDIENNE and the exquisite LILLINGTON and MONTACUTE, a stunning damask ogee.
"We are seeing a move towards more pattern and decoration," says Grafton. "Maximalism is having a significant resurgence in both interiors and fashion and the rich, highly patterned, authentic designs in this collection reflect this mood of eclecticism perfectly."

BAKER'S INDIENNE EMBROIDERY is based on an eighteenth century dye-painted palampore collected by the company's founder George Percival Baker, has been translated into a stunning embroidery on a beautiful linen ground.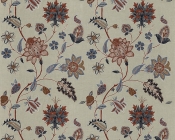 LILLINGTON features beautiful blooms and wild woodland berries that are heavily embroidered on to a subtle neutral ground. The flowers' delicately shaded petals in satin stitch are emphasized by layers of precise couching giving an almost three dimensional effect.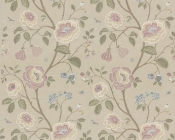 MONTACUTE is a distinctive damask cartouche that forms an overall ogee pattern, reminiscent of elaborate Persian designs. In keeping with its grand origins, this fabric is richly embroidered on a pure linen ground.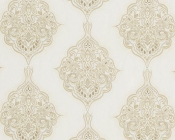 Three opulent upholstery velvets add a luxurious dimension to both the prints and embroideries. KESWICK, a textural velvet boucle, KESWICK PLAIN, a delicately dappled deep pile and KENDAL VELVET, a sumptuous raised rib velvet are among the new introductions. Completing these fabulous collections is CONISTON, a plush, supple velvet in 22 delicious colors with a beautiful fluid stripe.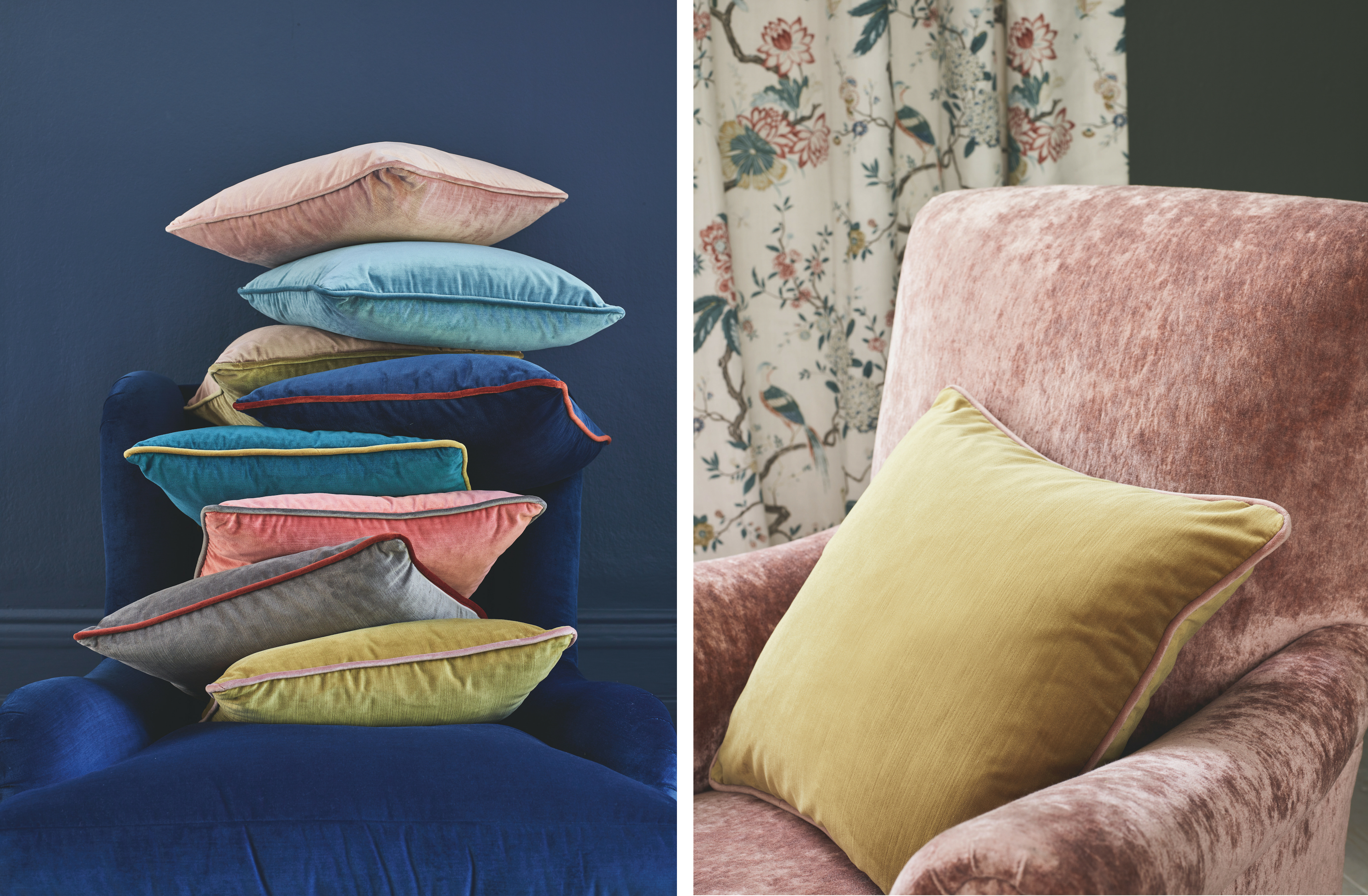 Shop GP & J Baker Signature Collection here.