Organic simplicity and painterly designs make for a serene selection of fabrics
Blossoming flowers, rich marble textures and undulating waves are all interpreted with a painterly hand in Terrae Prints, beautifully showcasing the organic design inspiration behind the collection. These patterns are offered in a broad range of color, from modern pinks, lilacs and spice tones to cool blues and fresh greens. Rounding out the offering is a complete assortment of sophisticated neutrals. Each print features a watercolor effect, and is presented in a range of up to ten colors, telling a comprehensive color story.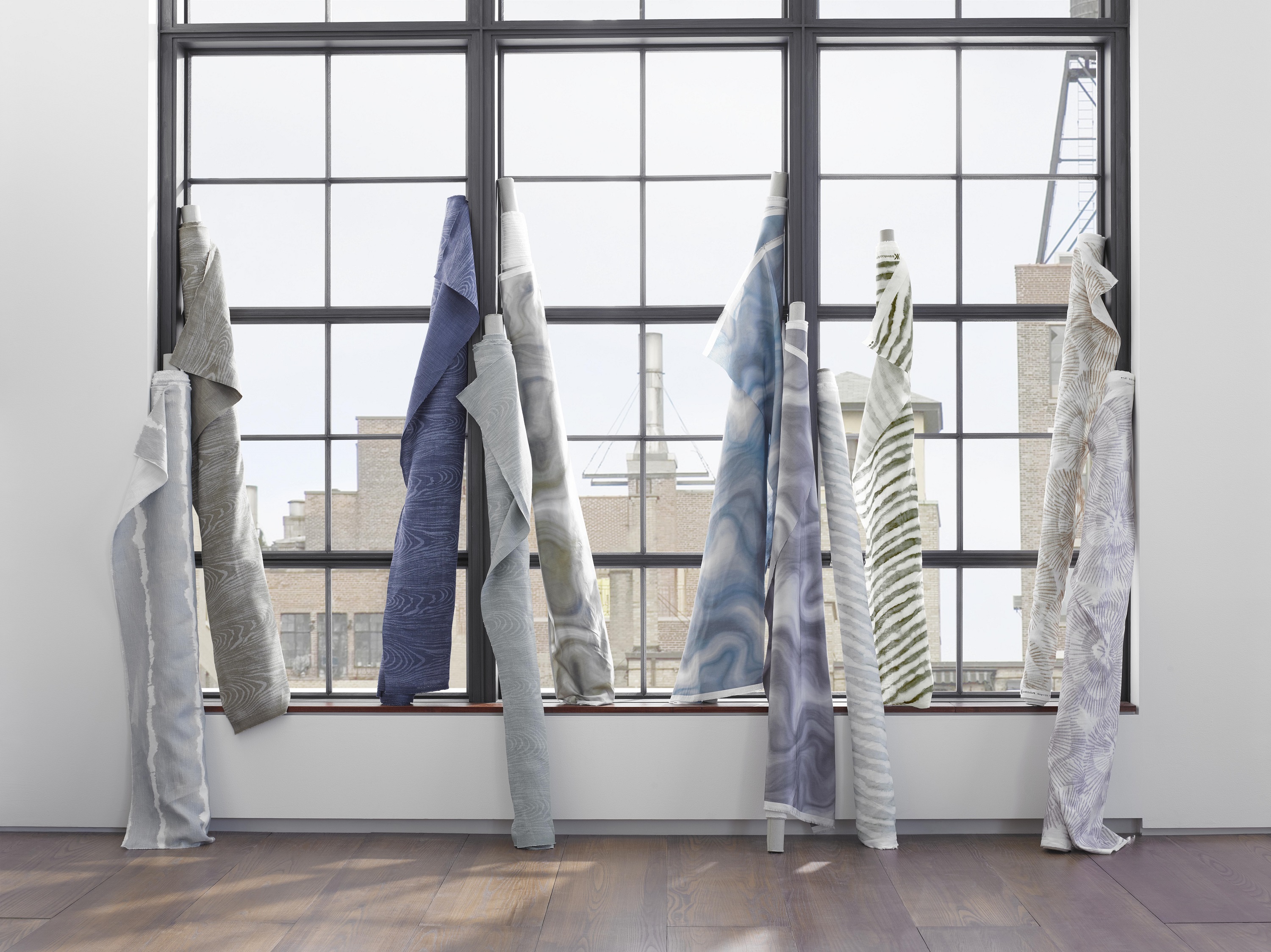 Most of the patterns are designed with subtle painterly techniques, enhancing the collection's soft, natural aesthetic. Patterns ECHINO and MAKAI are loose and organic, offered in a vast spectrum of color suitable for a coastal retreat or cosmopolitan pied-à-terre. BATURI is also reintroduced in a wider color offering.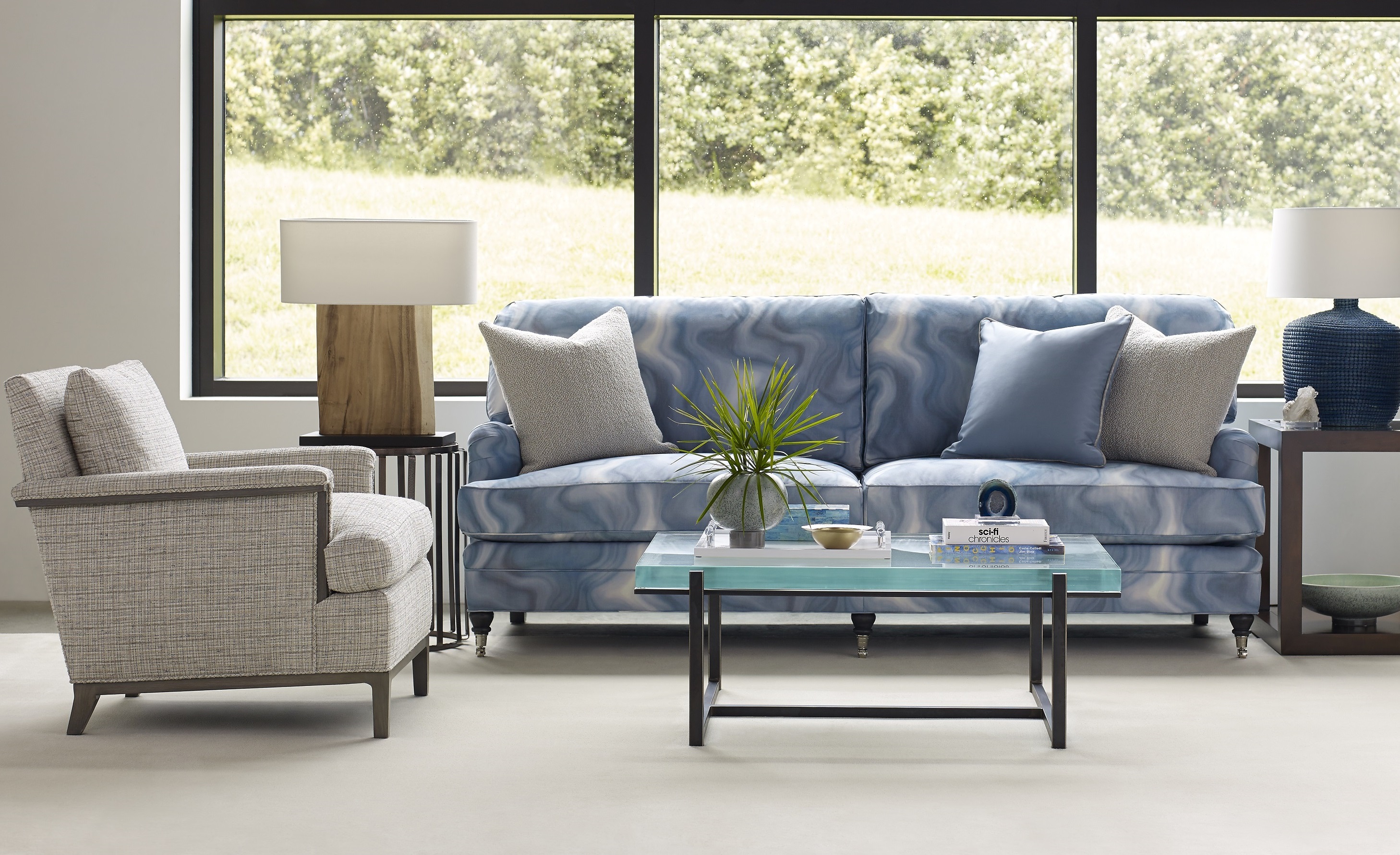 Terrae, meaning "of the earth," emphasizes simple hues that speak directly to natural elements. Watery blues, forest greens and soft slate gray are complemented by fashion forward colors like lavender and ochre for a crisp and colorful offering.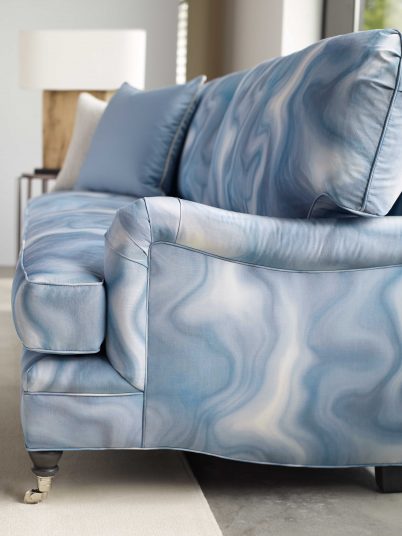 With a strong emphasis on natural elements, Terrae Prints is printed on 100% linen or linen blends, suitable for upholstery and drapery.
Shop the collection here.