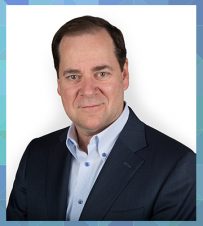 This is a challenging time for all of us and we understand how the uncertainty can be overwhelming. Our empathetic thoughts go out to all of our customers, our employees and their families.
Like all of you, we are monitoring the latest national and international news regarding COVID-19 and taking all necessary precautions in all of our locations and with our employees to be safe and healthy.
In a time of great change, we want you to know you can count on Kravet Inc. to support your business needs and keep your routine running smoothly. Please know that we are open for business and are here to partner, assist and support you. Our goal is to provide you with the highest level of service available from our showrooms, sellers and corporate offices while keeping everyone safe.
Showrooms: All Kravet Inc. showrooms are now your online "One Resource" Center. You can send our showroom staff your project requests and they will be happy to shop for you: send memos, tearsheets and any other resources that you need. Please click this Showroom page for the most up to date contact and other information.
Orders and Samples: Our warehouse is fully functioning, sending samples and fulfilling orders daily. Our inventory has not been affected by any of the recent changes domestically and internationally.
Online Shopping: As always, e-designtrade.com and Kravet.com are there for you to search for products across all of our brands and categories, check stock, place orders, release CFA's and anything else you may need. Contact us from your laptop, tablet or phone. We are available 24/7, providing you with the same level and speed of service you have come to rely on.
Sales: Our sales associates and client services are available via phone, email and video chat and look forward to helping you shop for your projects, as well as present to you the latest introductions from our brands.
The Kravet extended family has been there for the interior design community for 102 years and we will be there for many more. We will work together as partners to get through this difficult time.
As always, please feel free to contact any of our employees with your questions and concerns. Rest assured there will be sunnier days ahead.
Kind regards,

Cary Kravet