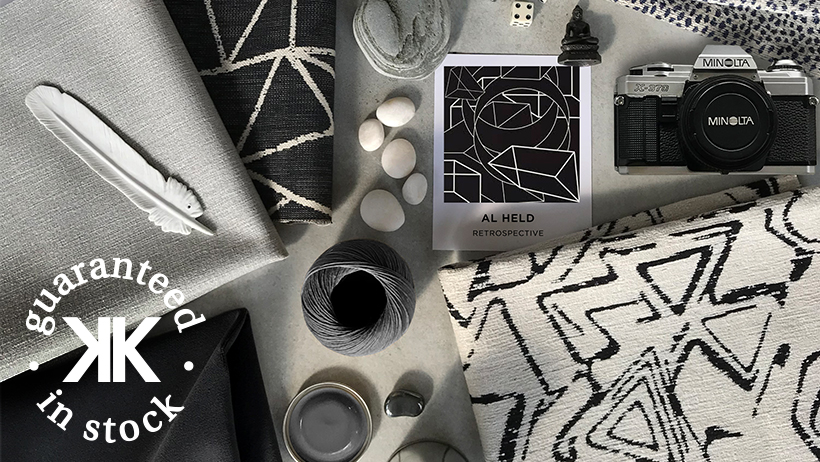 Shop without the wait with Kravet's 'Guaranteed In Stock' Program
Looking for top quality but need it now? Kravet is offering quick solutions to designers' needs with its Guaranteed In Stock Program. Products in this category are guaranteed to be in stock and ready to ship in days. If for any reason these fabrics are not in stock, and do not ship within 14 business days, Kravet will ship the fabrics overnight at no charge.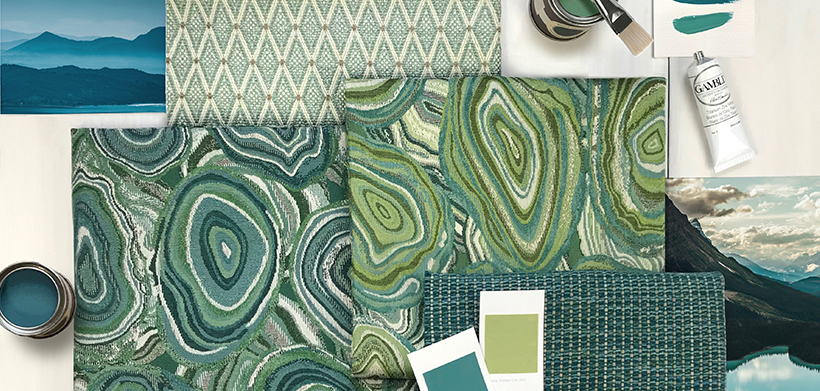 The design world is forever-changing, and one of the biggest challenges designers face today is managing clients' timelines. In an effort to better serve our customers, and in turn their clients, we began producing fabrics and keeping them in-stock for those quick lead time projects.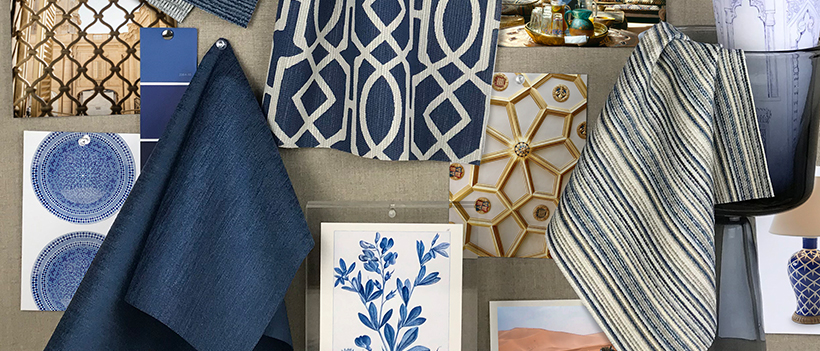 Orders over 100 yards but less than 1,000 yards will ship within 4 weeks.
Read all terms and conditions that apply to the Guaranteed In Stock program here: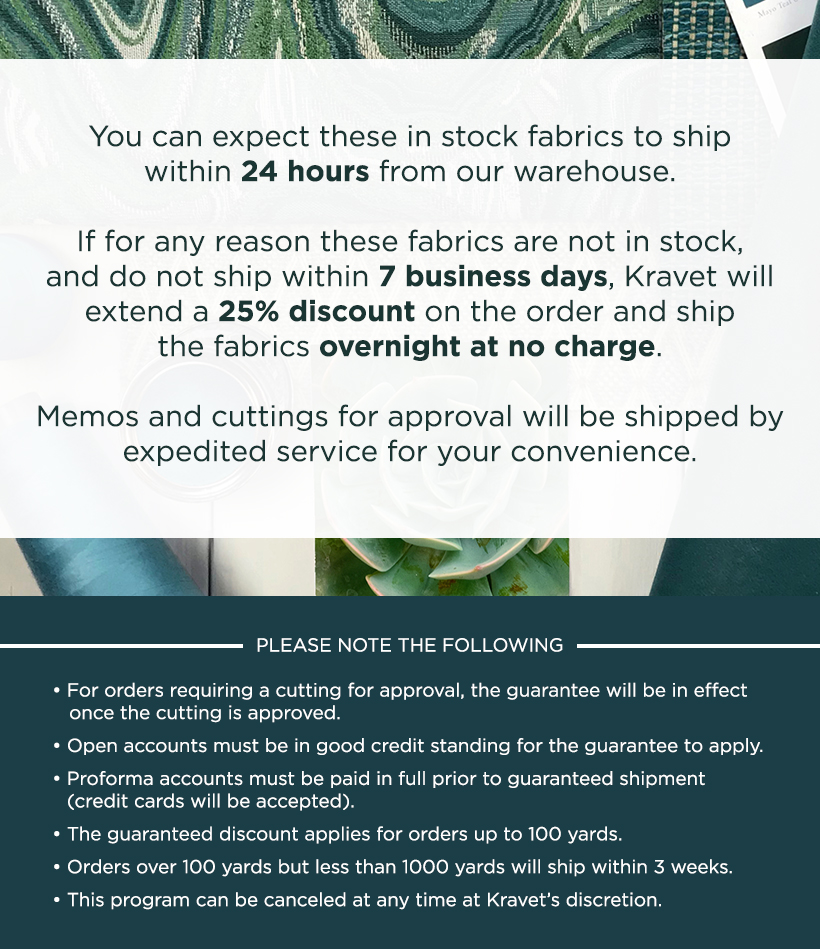 *Terms and conditions may vary. Contact your sales representative for specific details applicable to your order.
Browse all our offerings guaranteed in stock here.