Discover the design possibilities with Ultrasuede's latest color palette, only available through Kravet. Designed with clients in mind, Ultrasuede's newest performance upholstery collection features 14 exciting new colors suitable for most interiors.
Leave it to the Design Professional
The new colors were created by veteran designer and color consultant Kimberle Frost, in collaboration with the Kravet and Ultrasuede teams. Frost found inspiration in current and projected market trends, balanced with her seasoned expertise in the design field.
"To capitalize on trends in both residential and contract environments, the new color collection includes softly colored neutrals, along with rich, saturated hues meant to complement the popular 'just white' theme we see everywhere," said Frost.

"Ultrasuede® Polar was our reference point and we built upon that foundation with four distinctive new color groupings."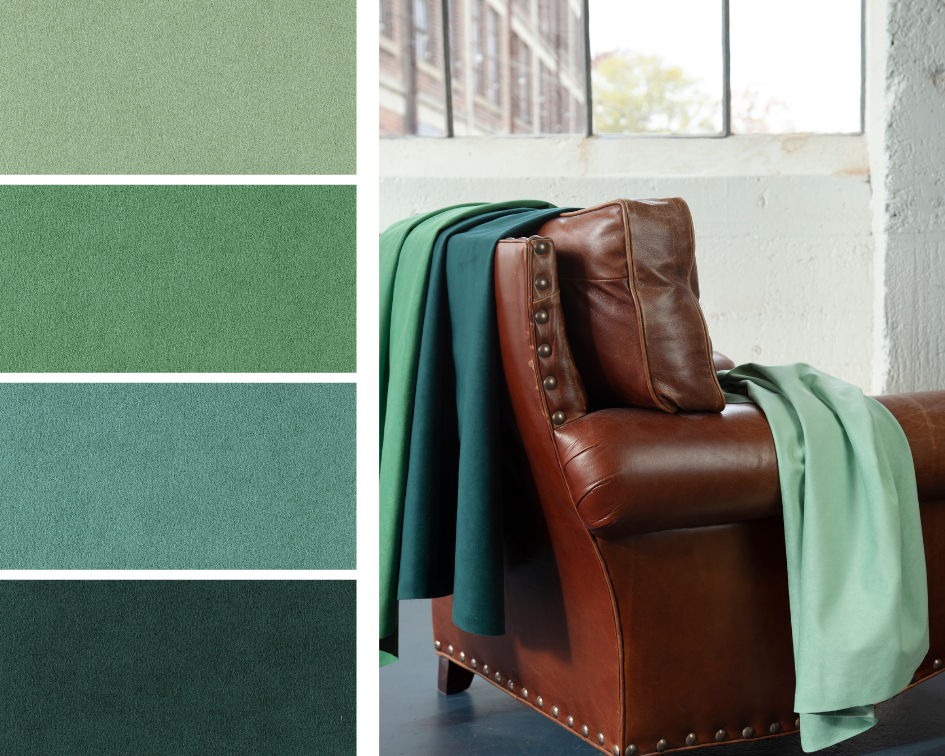 Four selections in the green range include Laurel, a dusty pale sage-like shade; Pine, a mid-tone color with grey undertone; Basil, boasting a lively blue undertone; and Emerald, a rich jewel shade inching towards dark bottle-green.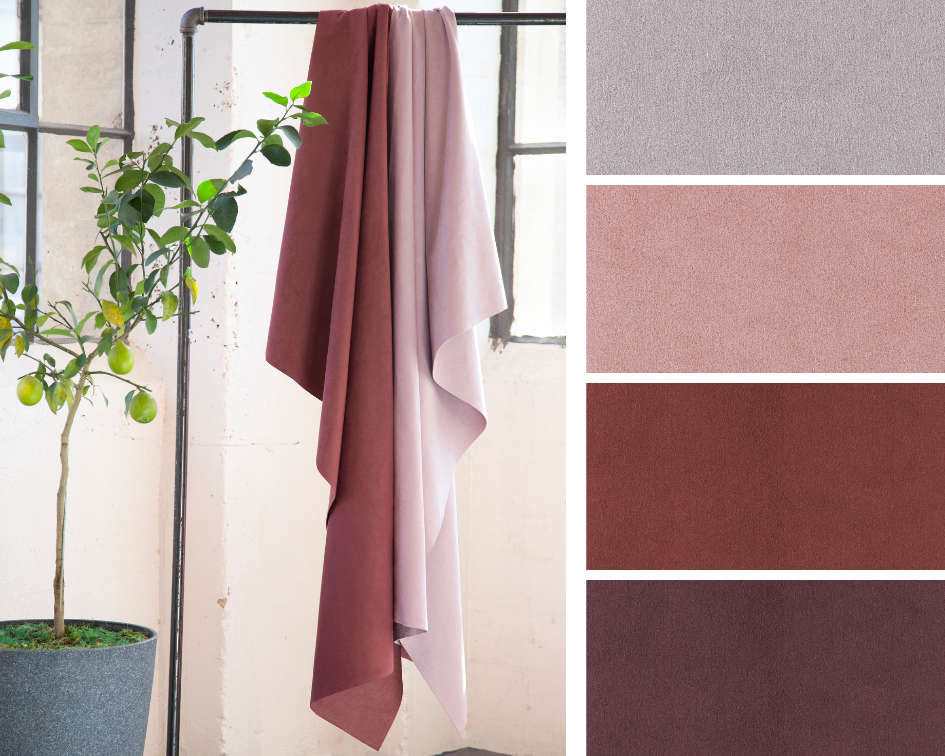 Elevating the Millennial Pink trend towards greater sophistication are Nectarine, a succulent pink with a slight orange undertone; Tea Rose, a light mauve; Rosewood; mixing pink with a purple undertone; and Lilac, a cool-based shade.
Ready to amp up the color statement for any vignette or decor setting, look to Chartreuse, a spot-on yellow-green; Marigold, a bright yet livable orange; Raisin, a mid-tone purple formed from a subtle red base; and Plum, a classic power color made chic with grey at its core.
A perennial favorite for interior spaces, two new blues include Lake, a mid-range blue with soft grey undertone; and Cerulean, a perfect reference to deep sea blue.
Look for the corresponding Kravet color names using our handy chart, and request complimentary swatches today.
With 14 new shades, and 97 in total to choose from… discover all of the beautiful possibilities Ultrasuede offers!