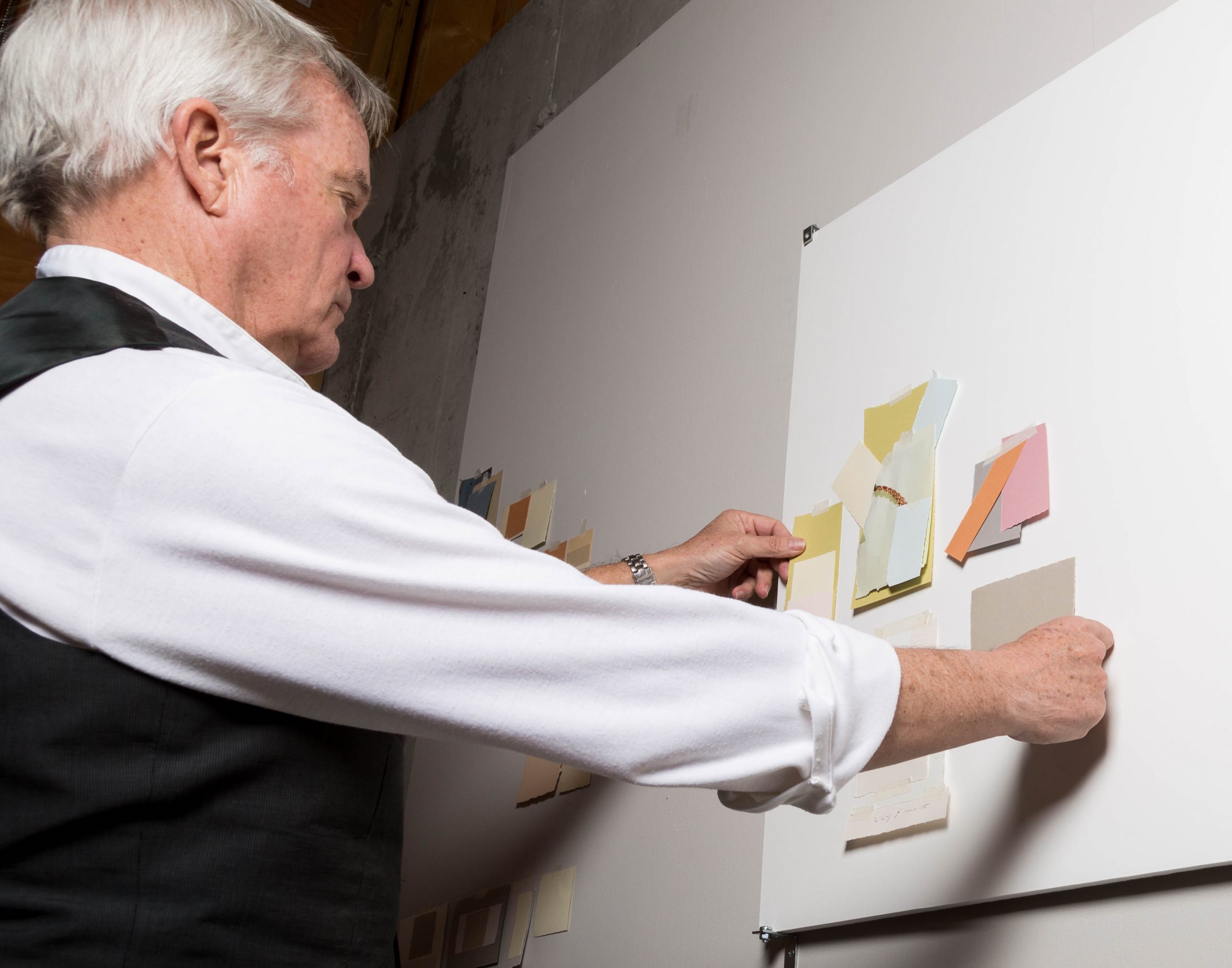 Artist Stephen Nobel illustrates the choreography of color in space
Finding the right decorative accessory to take your design scheme to the next level isn't an easy task. That's why the style curators at Kravet Inc. scour the globe searching for one of a kind accessories you can't find anywhere else. As part of our series, Crafted & Curated, we take a closer look behind the artists who create the incredible pieces sold on CuratedKravet.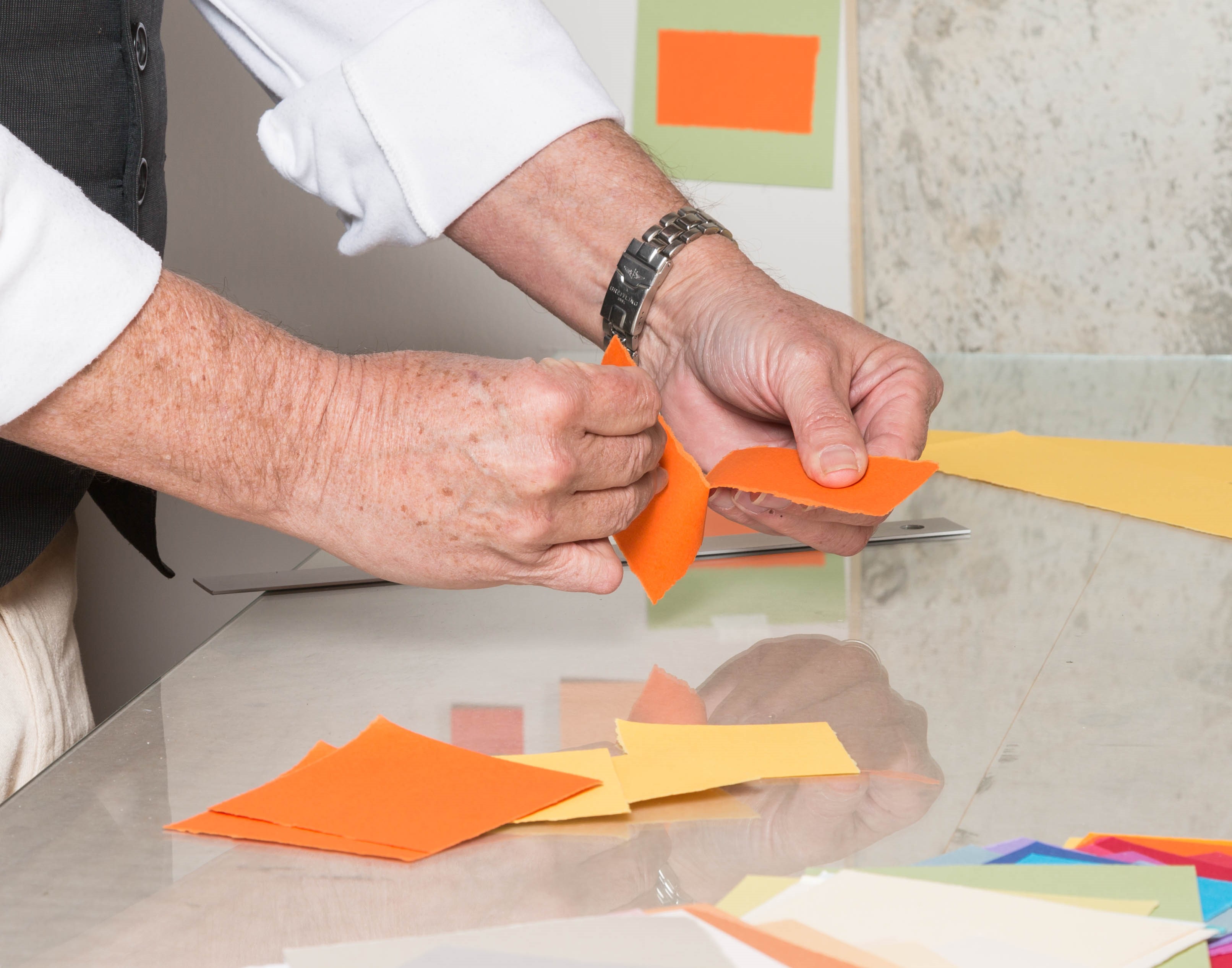 K: Walk us through your process of creating these unique one of a kind pieces or art.
SN: I merge the improvisational attitude of a jazz musician with a formalist's rigor and touch. I layer and juxtapose hand-shaped colors that live in harmony – and sometimes disharmony – with one another, evoking the storied traditions of weaving and mosaic.
K: Where do you draw most of your inspiration from? A particular location or place in time?
SN: Color, music and motion surround us. I see rhythmic constellations of pure color everywhere but never more so than in the studio where I make art to discover choreographies of color that I have not seen before. The grid is the stage. Mine is a studio practice that unites my aesthetic interests with decades of cultural experiences from my world travels.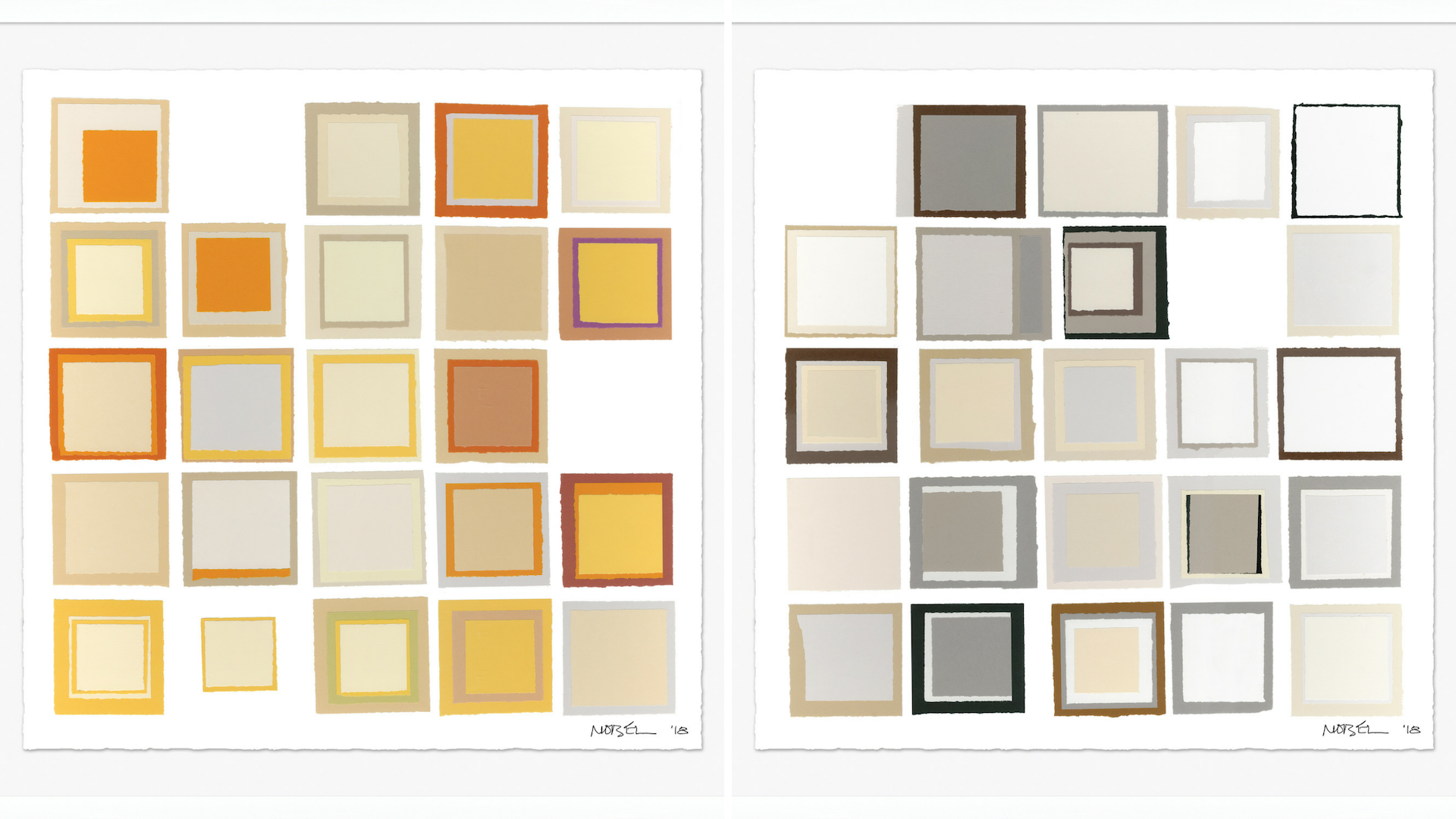 K: What are some colors that speak to you now? Is that reflected in your recent artwork?
SN: Color is my visual vocabulary – provocative and often bold. Black, crimson, sheer white and orange – all choreographed with other more sublime color to make music and dance together.
K: How does it feel to see your work on CuratedKravet?
SN: It's a natural! I have had a long-standing and creative relationship with Kravet. Now, we can bring new decorative products to the interior design trade together.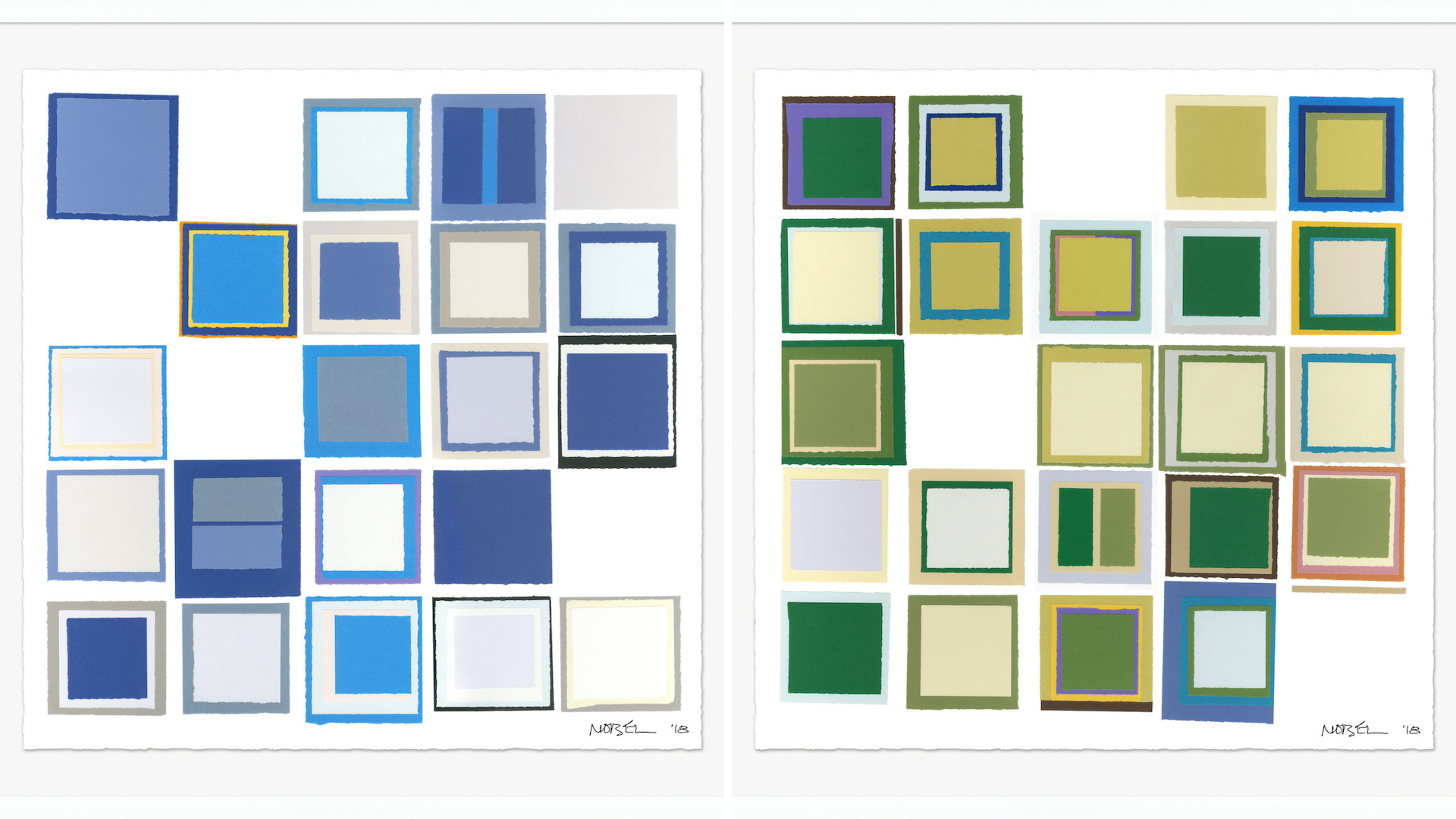 Shop all of Stephen Nobel's artwork here.