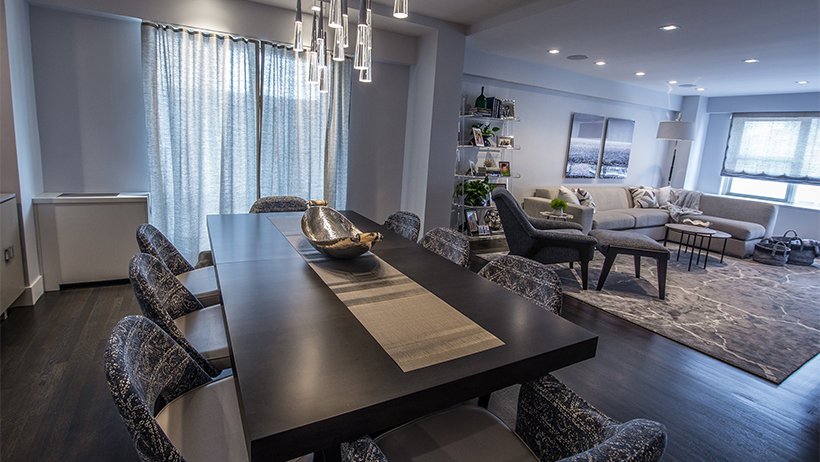 Designing for a modern family
Designing a New York City apartment to fit the needs of a modern family is anything but an easy task, but that was L. Kate Interiors' goal – to create an easy living space. Lindsay Bilchick's clients are young professionals with two young daughters, so they were looking for a livable interior that was both functional and fashionable. After some structural changes to the very traditional apartment, Lindsay began modernizing the space with fresh furniture, fun accent pillows and eccentric accessories. Together with her clients, Lindsay was able to create a contemporary, family-friendly and sophisticated home.
"We played around with different finishes and treatments throughout to make it feel young and energetic, while still being a comfortable and functional home for their kids to grow," said Bilchick.
We sat down with Lindsay to get the low-down on how this renovation came to be. Lindsay walks us through the entire space – and spares no details!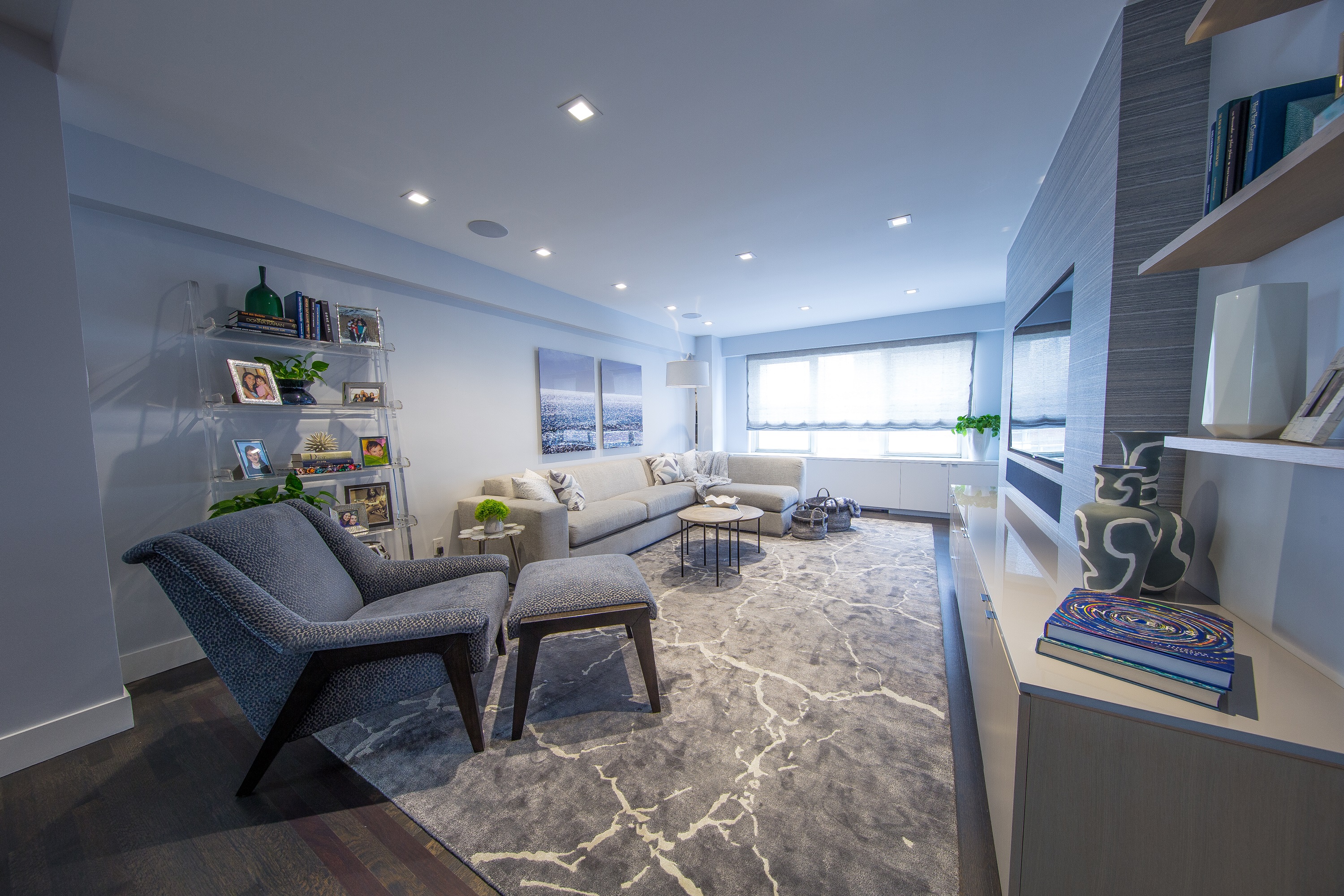 My clients came to me to help guide through the apartment renovation. They wanted someone to pull together a full design scheme and implement it throughout each phase of the project, from architectural plans and construction to product sourcing. The couple had renovated their kitchen and bath a few years prior and wanted the rest of their apartment to have the same contemporary aesthetic. Together we worked to blend the old and new spaces together to create a contemporary, functional, family friendly and sophisticated home.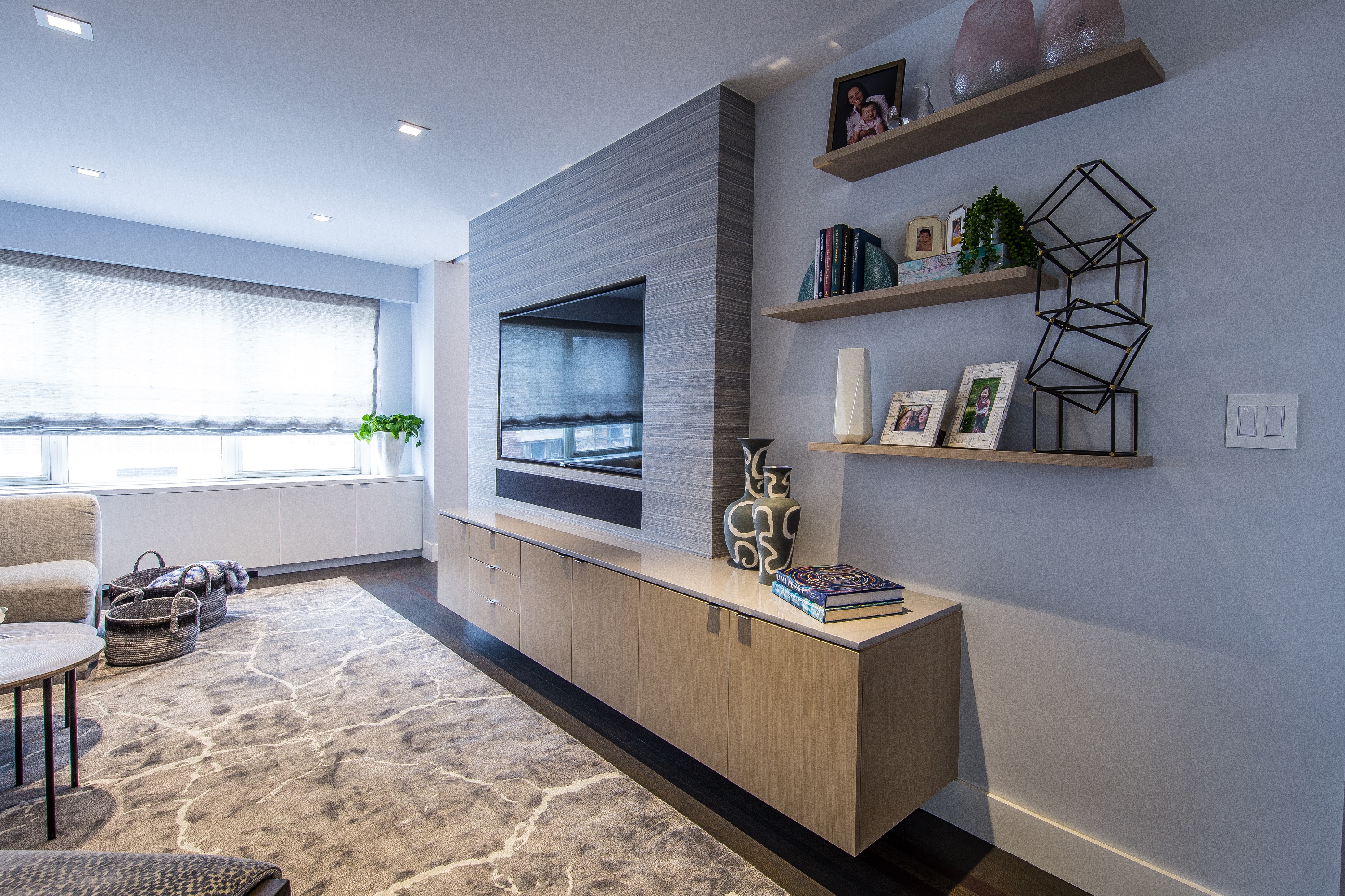 We started the renovation by making some structural changes to allow for an open floor plan. We opened up the main living space by taking out all the crown molding and cutting back the walls that separated the dining room from the family room and future playroom.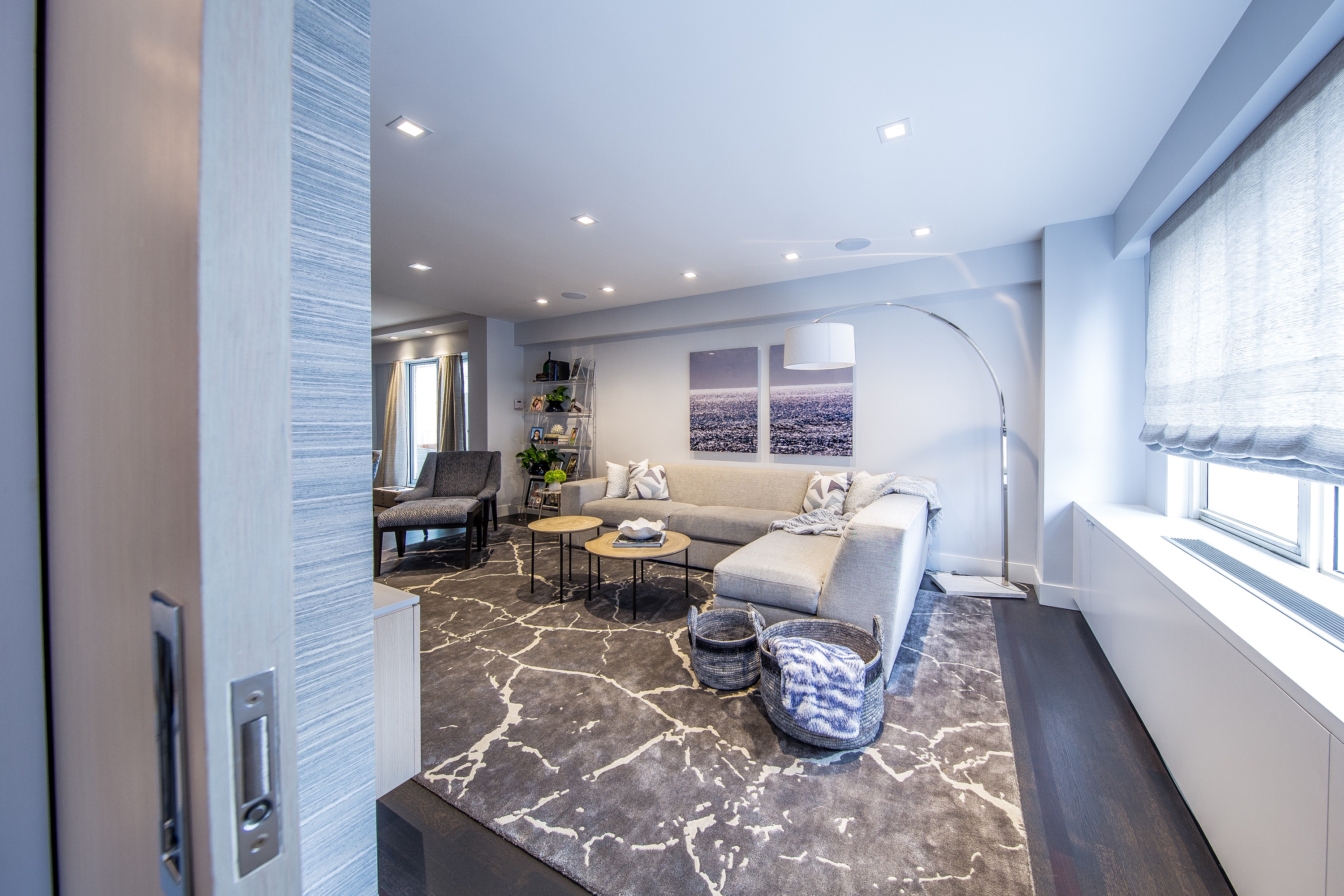 We have a large scale wood pocket door that now connects the family room to the playroom which was once closed off. The new space has an open flow and can be used in a multitude of ways.
We relocated the entry foyer by taking the space that was originally the home office and a portion of the hallway and now there is a clear entry way that is open to the home and very inviting. We played around with different finishes and treatments throughout to make it feel young and energetic, while still being a comfortable and functional home for their kids to grow.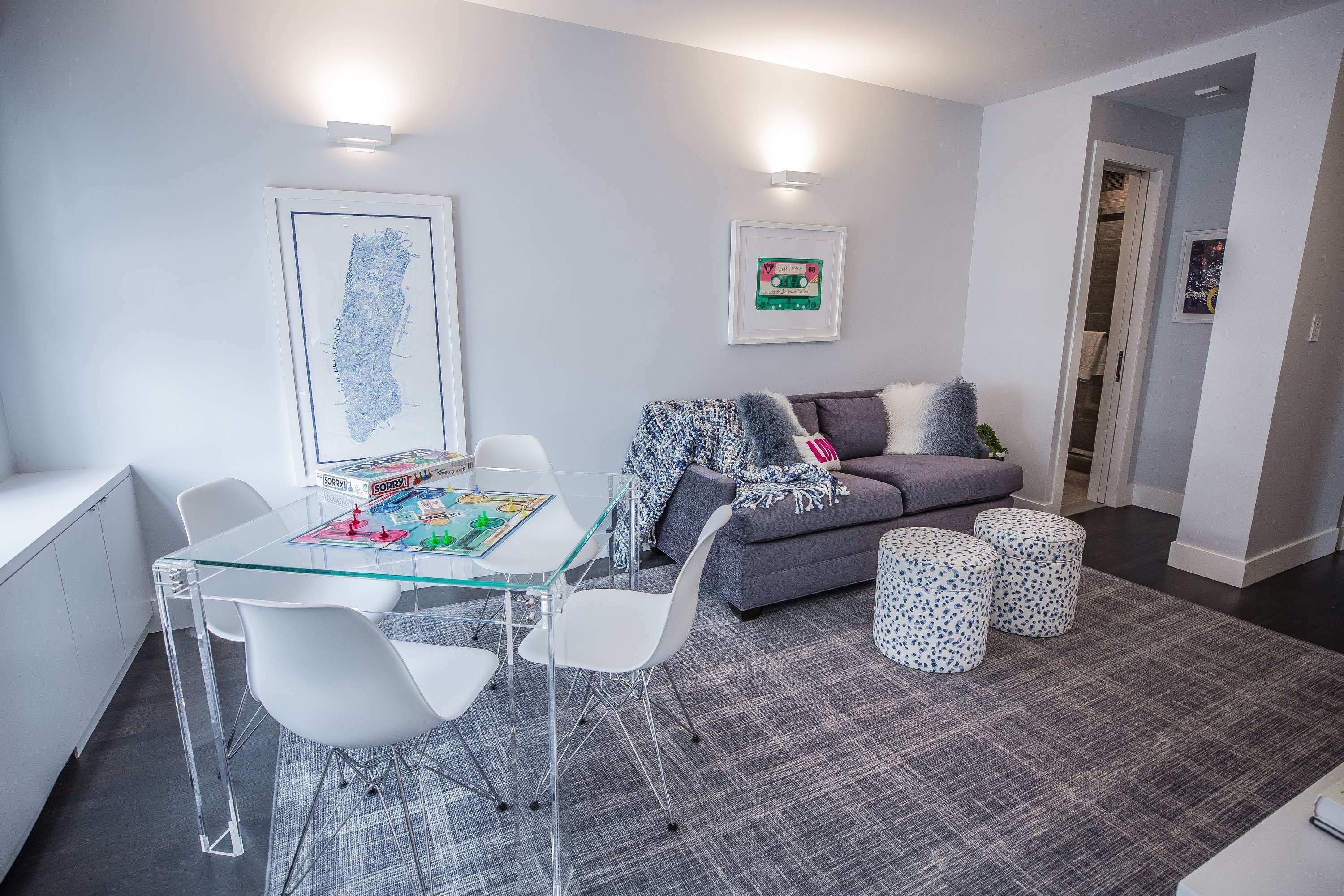 While working together with my clients, we quickly gravitated towards greys and blues, which we carried throughout the project. We finished the space off with a metal console and two benches upholstered in Kravet's Circulate Steel, a bold glass flush mount fixture and a large round mirror.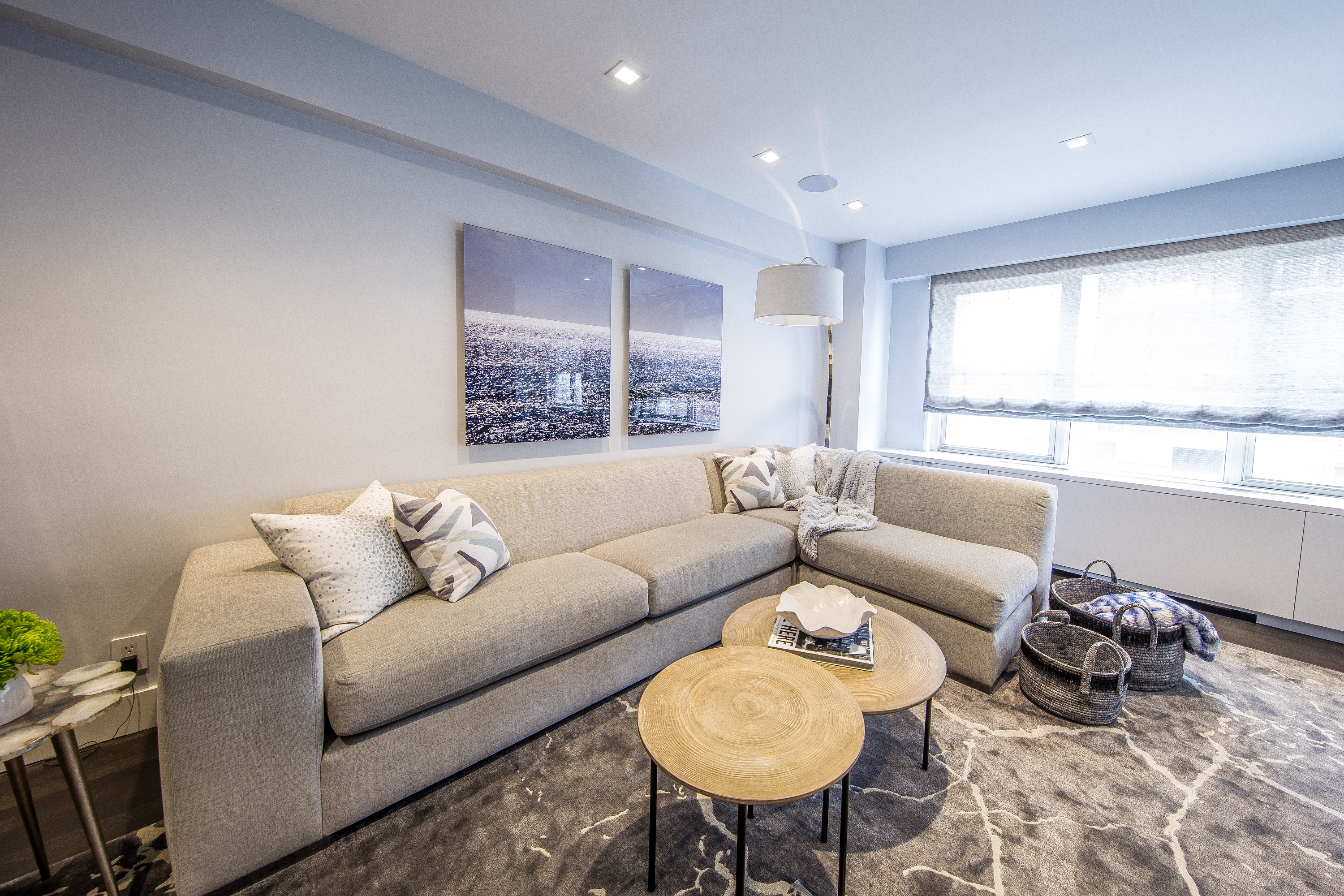 When sourcing furniture for the family room, we found the East Side Sectional to be very comfortable and perfect for family movie nights, which we upholstered in KravetSmart fabric. Pairing this with the Windham Chair and Ottoman and light weight coffee tables that can be moved around the room as needed we created a space that is functional, stylish and most importantly comfortable.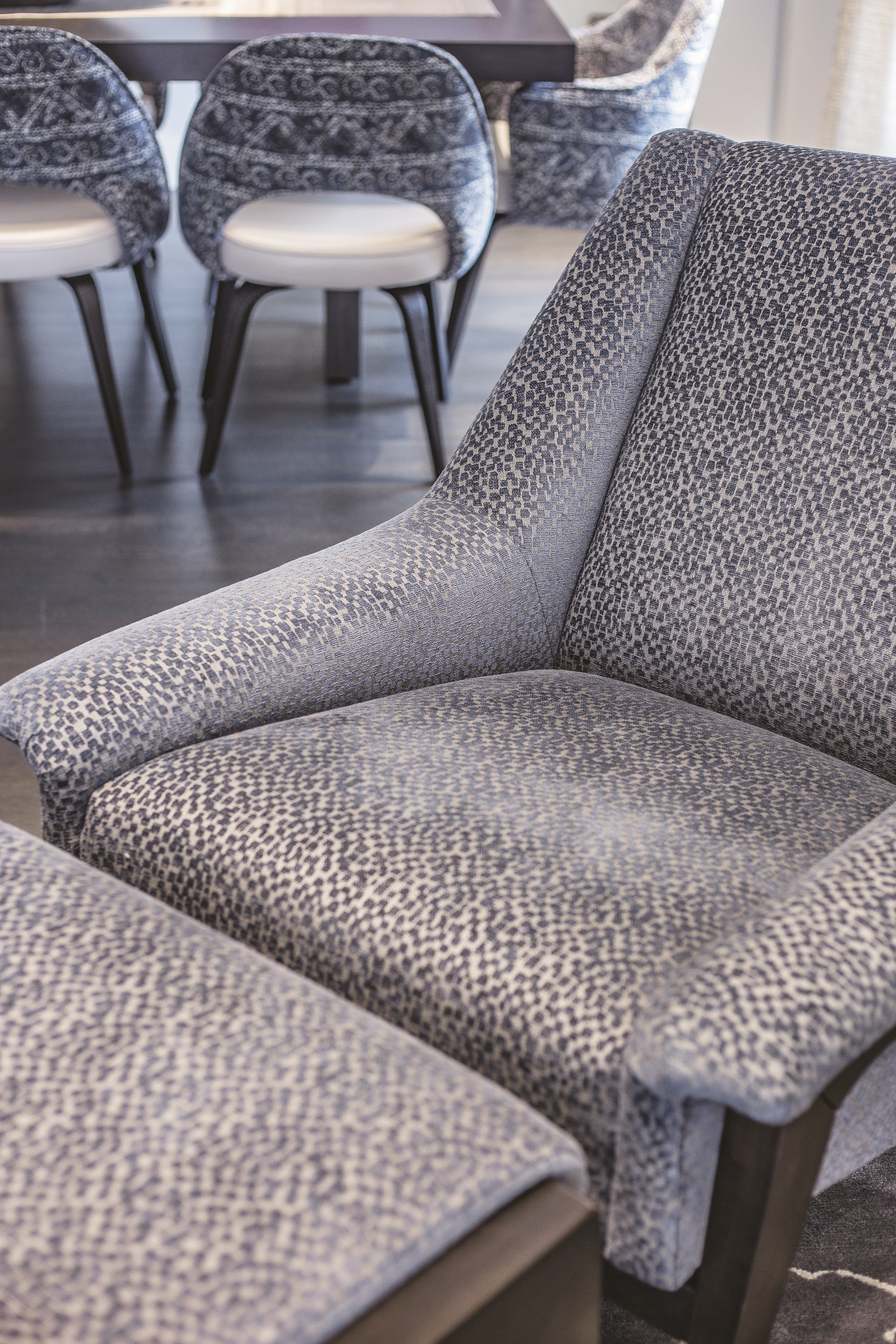 Moving into the Playroom… we wanted this space to be for her two daughters. We have the Trinity Sleeper Sofa in here and pops of color. This is a great space for their girls to grow and hang out with friends, do art projects etc.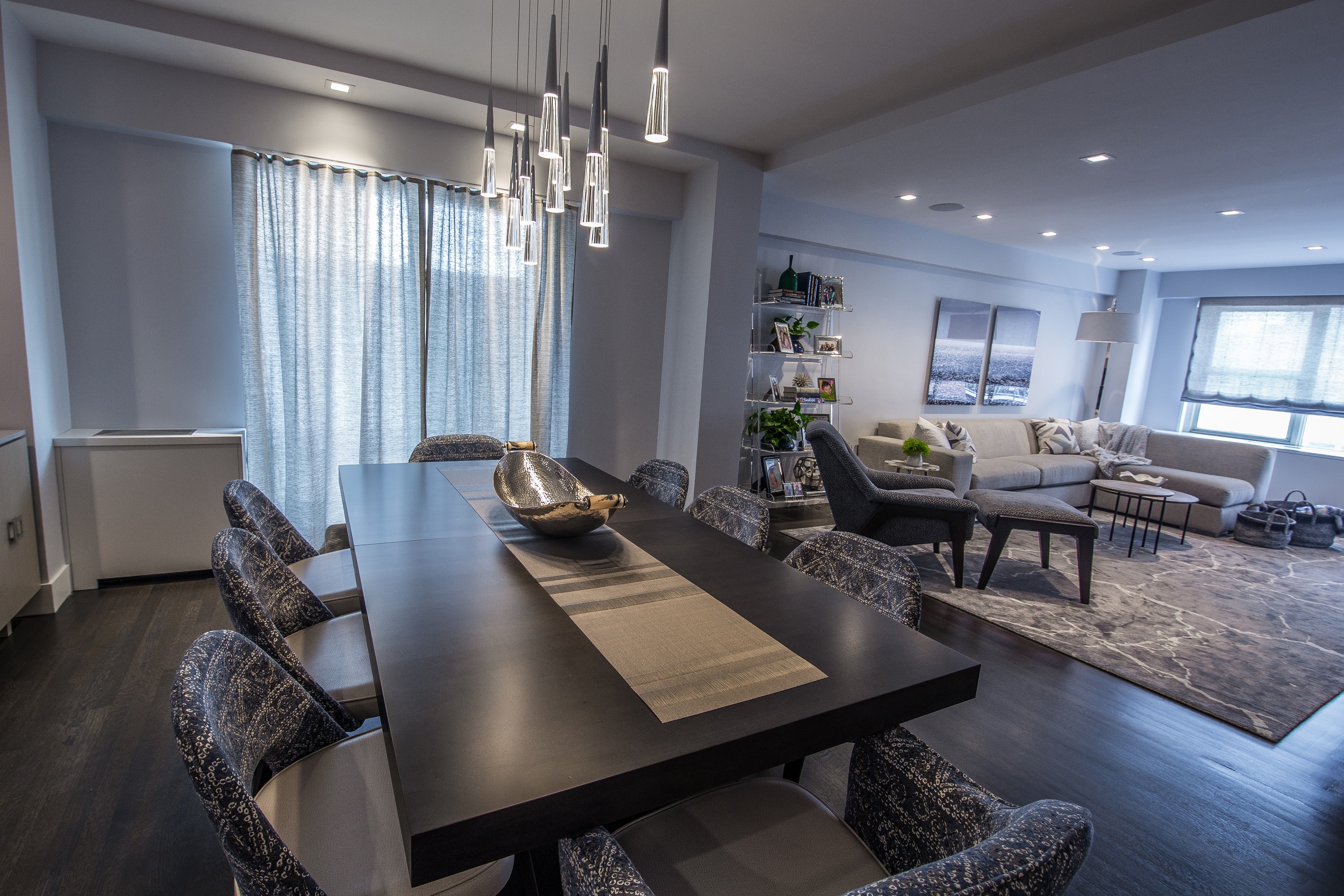 The dining room is the center of the home, and essentially the first space you see when you walk in. With a funky glass chandelier anchoring the space the dining room feels open, airy and inviting! We upholstered the chairs in Kravet vinyl for an easy cleanup and have a great print on the backside which lends itself to our overall scheme.
The master bedroom was also fully redesigned. We started by renovating the master bathroom and creating a clean, spa-like bathroom. We continued with that light airy feel into the bedroom with greys, and creams throughout. We accented the furniture with two Randolph Side Tables and Custom electronic Roman Shades done in Kravet's Miya Vapor fabric. The finished bedroom is now a calm and serene space.
Check out some of the other Kravet products used in this modern interior!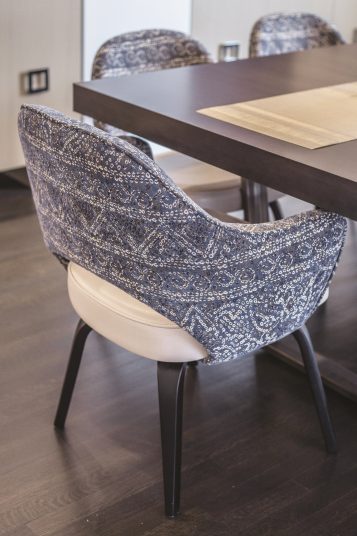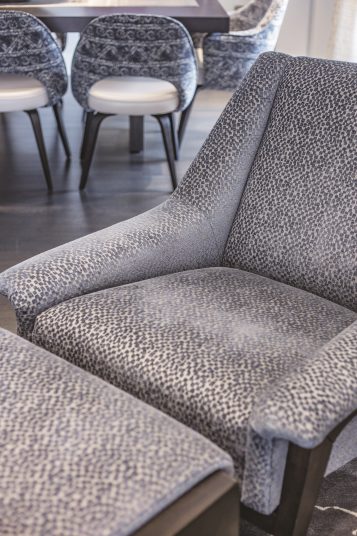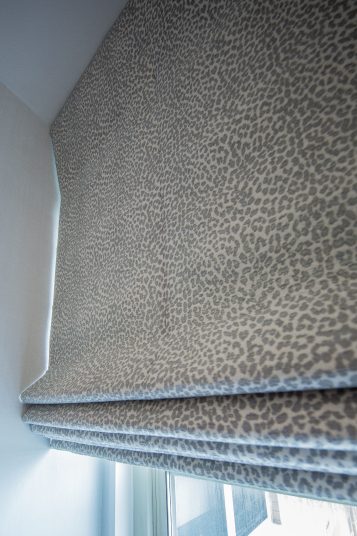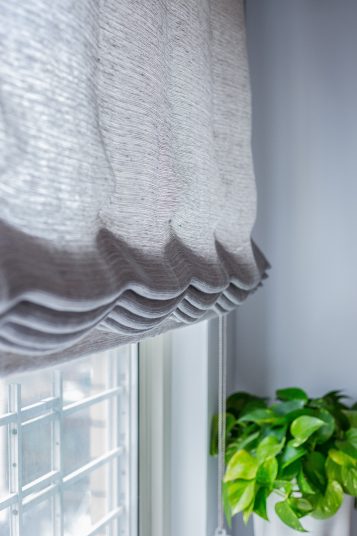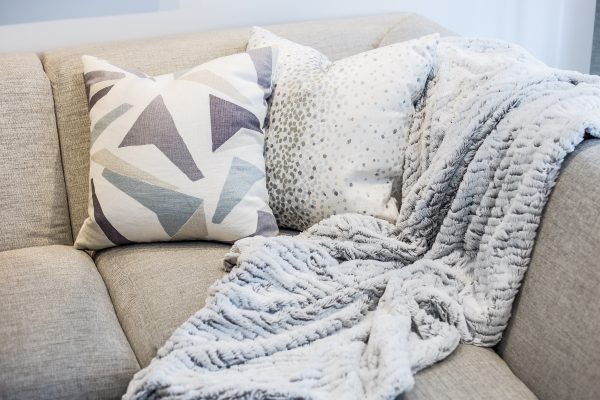 See more projects featuring Kravet product here.