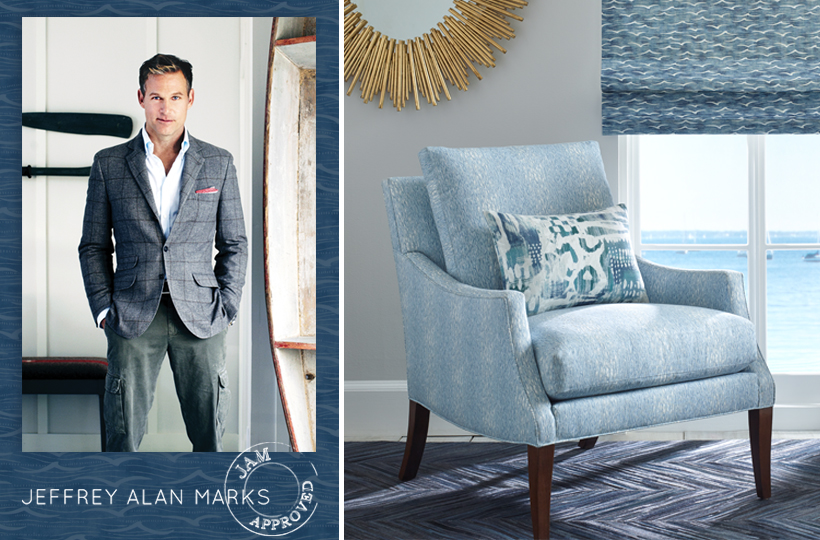 The west coast designer talks about his latest collection, Oceanview
Jeffrey Alan Marks is leaning into his signature coastal chic aesthetic with his second collection with Kravet, Oceanview. The collection presents classic patterns in a modern way, while maintaining its traditional craftsmanship. Featuring elements like sea shells, jute, cotton and linen, Oceanview encapsulates a serene beachy vibe with each pattern.
We talked to the designer himself about what it was like to create this soothing collection of relaxed fabric and trim.
K: Oceanview is your second collection with Kravet. How do you feel like you've taken a deeper dive this time around and built upon your first collection?
JAM: I had a great relationship with the Kravet creative team, so it was natural to expand upon my fabric line with them. I felt more confident in exactly what I wanted after knowing what worked (and didn't) the first time around. It was so important to me to add coordinating fabrics to compliment my first collection, and complete my vision.
K: How would you describe the signature aesthetic of this collection?
JAM: Tailored Comfort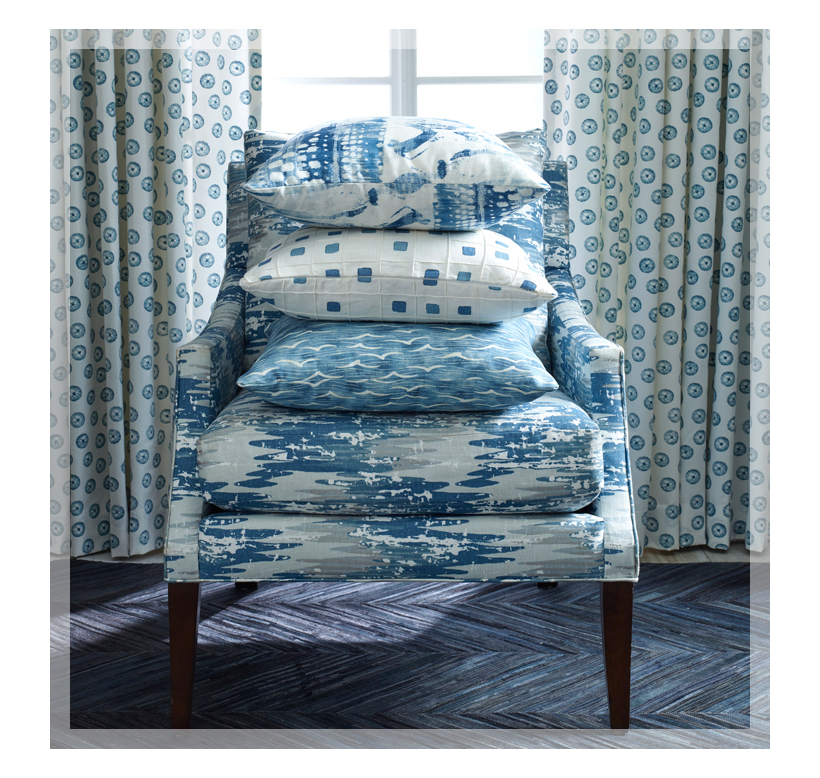 K: Describe your ideal interior you imagined when creating the aesthetic for this collection.
JAM: For my second collection, I felt the client and the house in which the fabrics would live was a more contemporary, clean environment. Less cluttered and more transitional in feeling. The ideal house would overlook the sea, or at the very least create a coastal feeling in their home.
K: What is your design process like? Where do you begin?
JAM: I don't have a set formula – it is very different for each client. Typically though, my design process begins once I have spent time understating how my client lives. From there, I envision the overall look and feel I want to achieve – how all the furniture and fabrics will work together and what kind of room I see them in.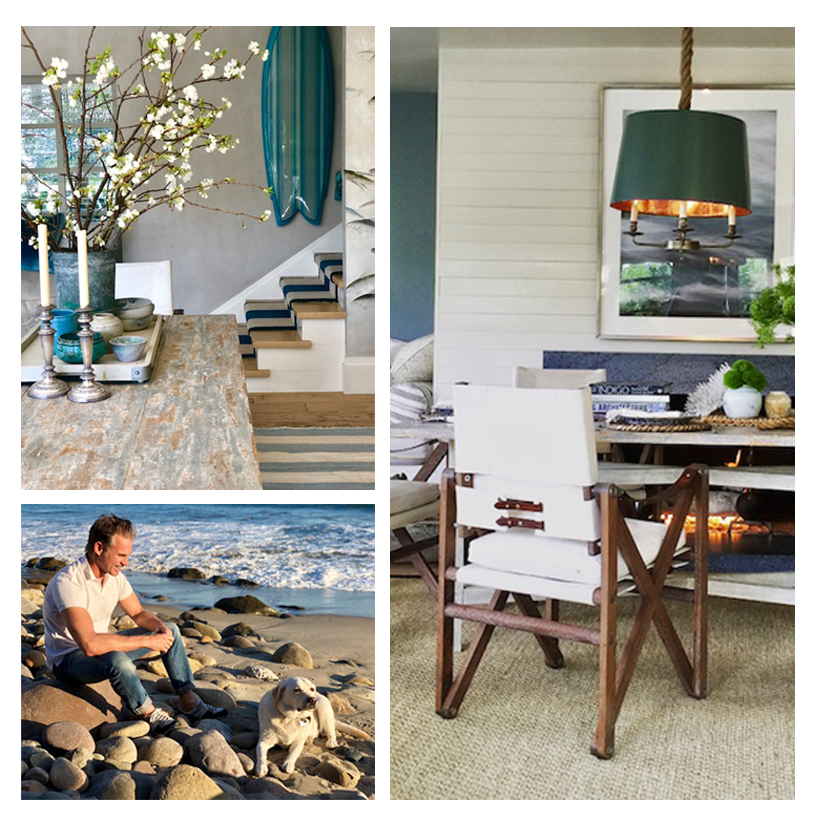 K: What is your favorite trend you see popping up around the design world these days? And are there any trends you can do without?
JAM: I am not a big fan of design trends, so I try not to pay too much attention to them. I prefer to look to Australia, Denmark and Holland for color trends and inspiration.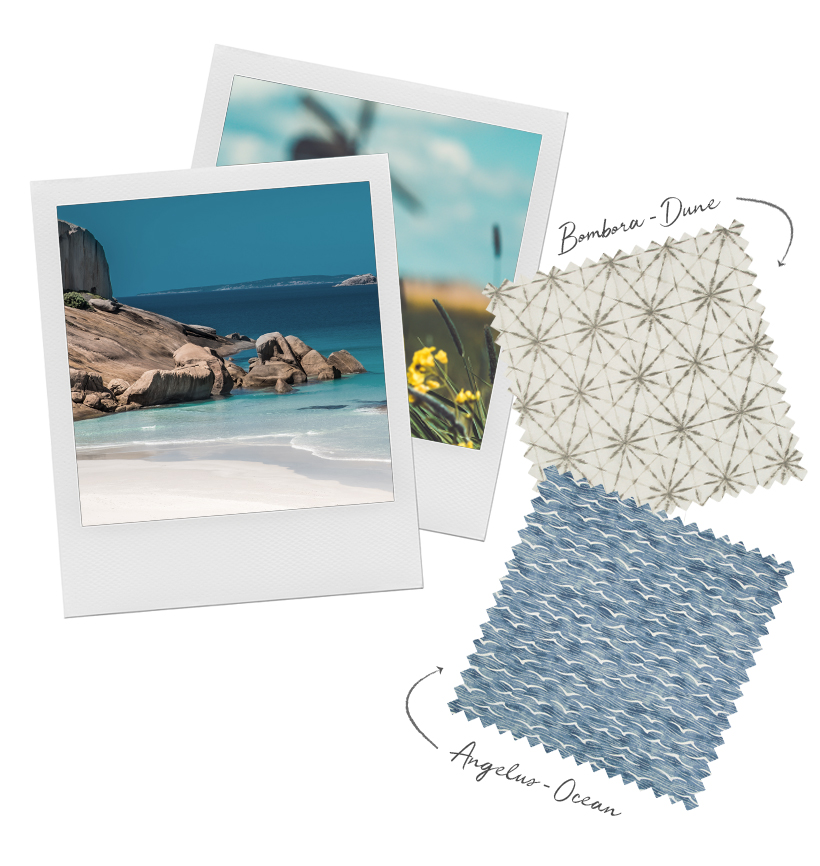 K: What are some of your favorite colors right now – or your timeless faves?
JAM: Forest Green, Yellow as always, and JAM blue!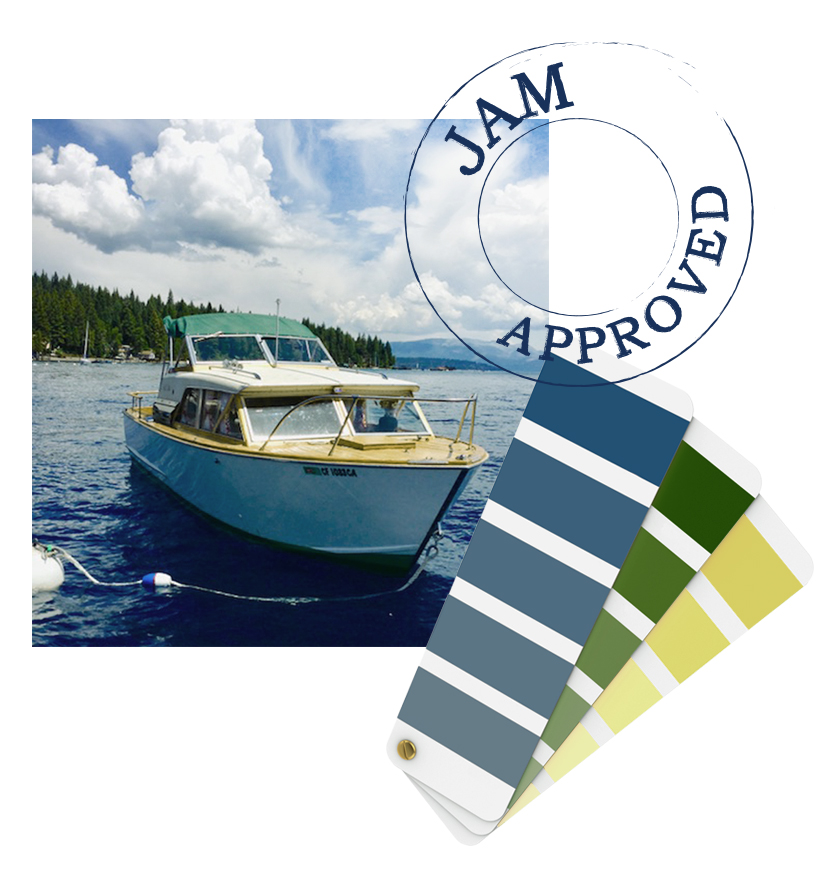 K: What are some of your favorite pieces in the collection?
JAM: I really love Whitecap- Dune, Immersive- Pewter, Surfwood- Ocean and Gridwork- Ocean.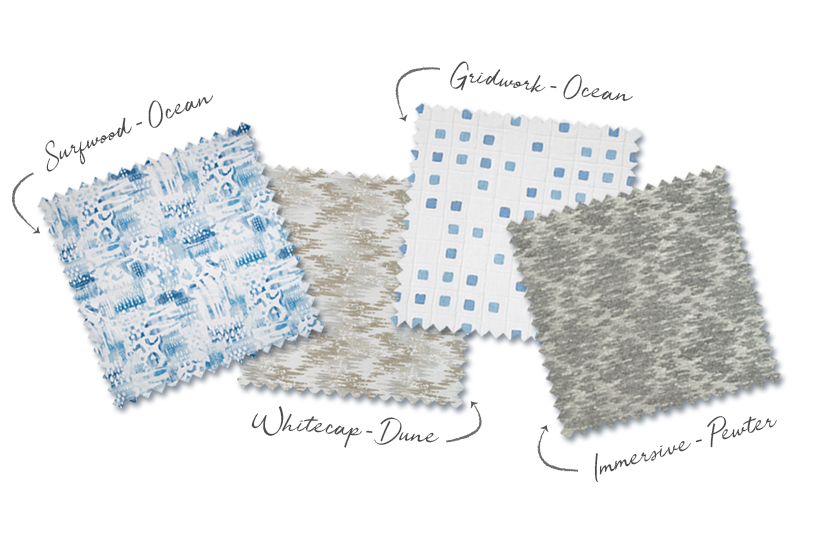 K: What is the most fun you've had with Oceanview so far?
JAM: I used Tramonto – Oyster to make a raincoat for my dog, Coal.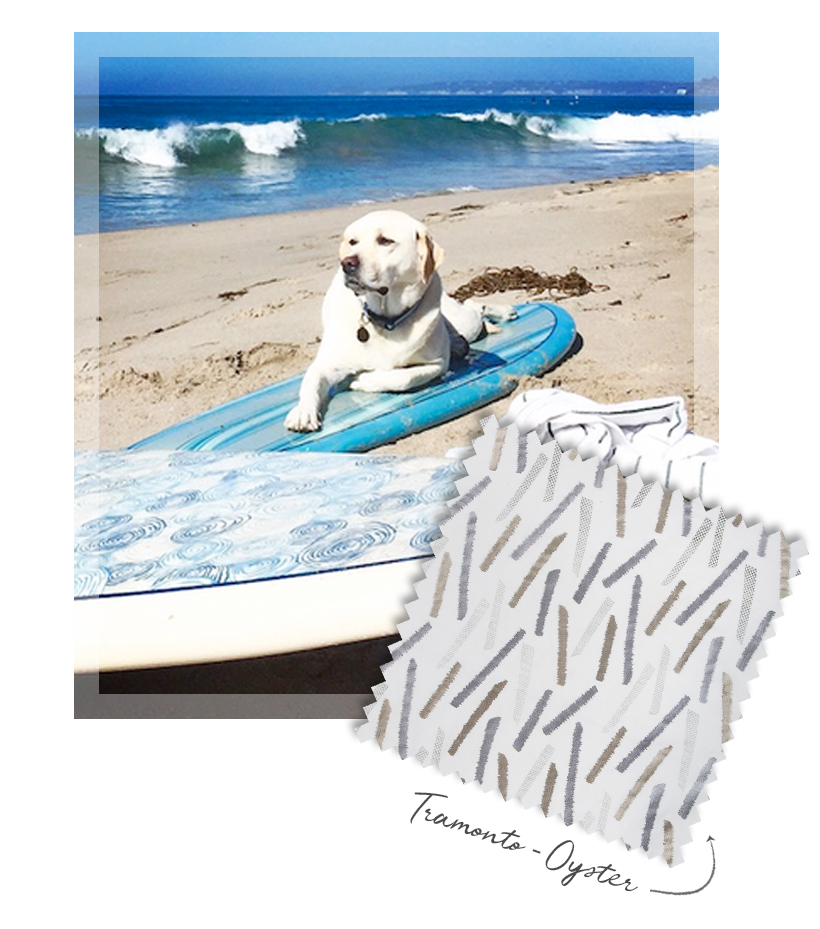 Shop Oceanview here.