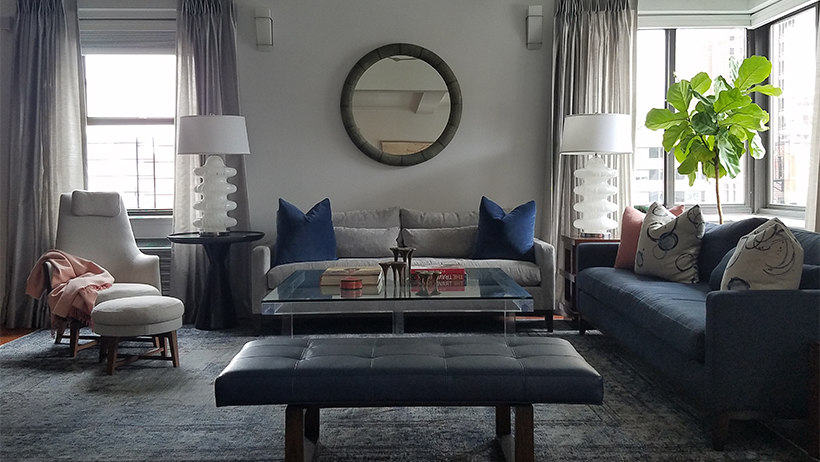 A contemporary space in the heart of NYC
Claudia F. Kalur set out to create a cozy and contemporary interior for her clients that fit their family's lifestyle. With a young son and pet dog, Kalur's clients were looking for something family-friendly, but also wanted to be able to entertain their friends in a more sophisticated atmosphere.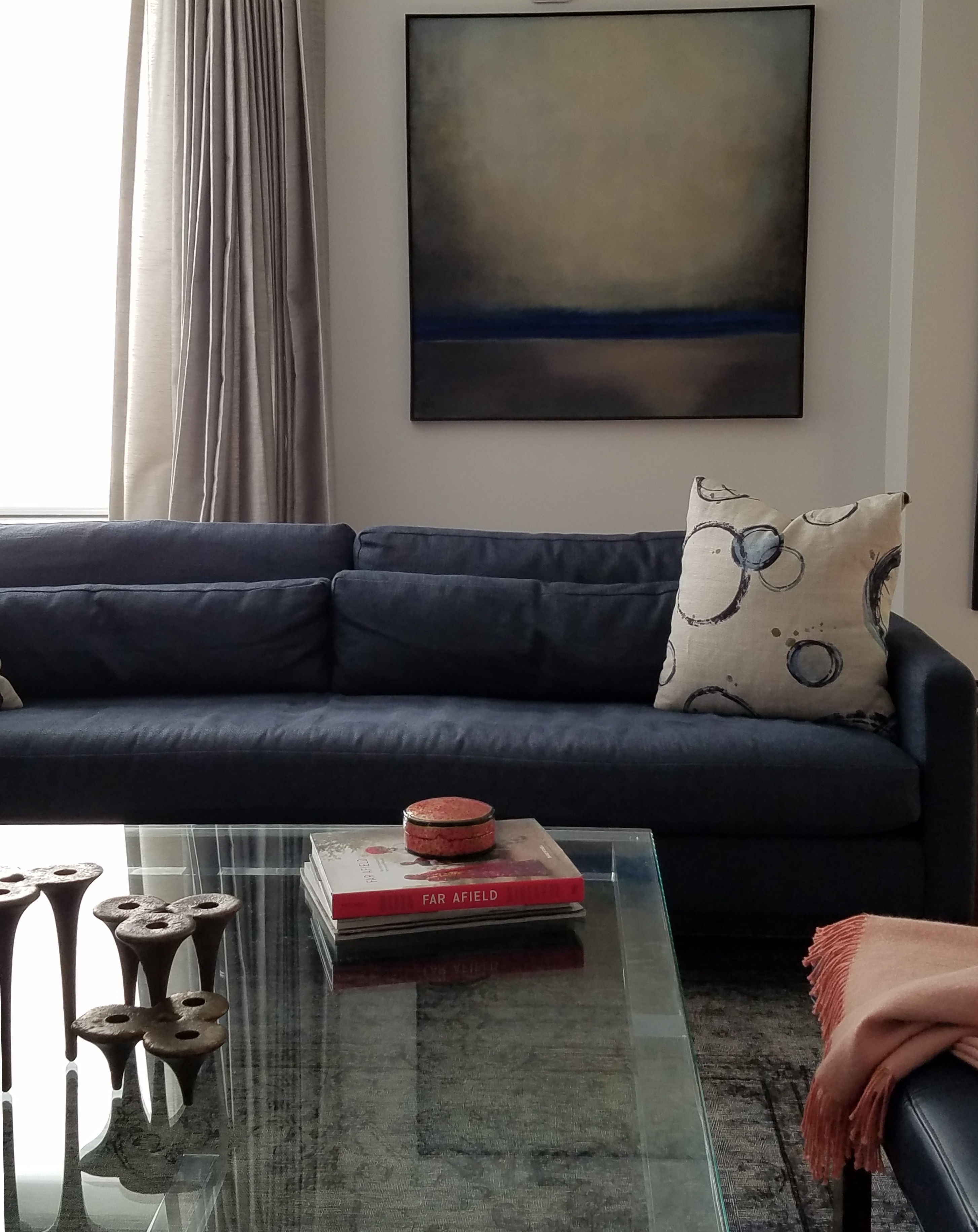 Kalur says the anchor of the room was a unique rug the clients bought while on a trip to India. From there, Kalur was able to create an exciting aesthetic. By using Kravet Furniture, Kalur was able to strike that balance between everyday living and chic entertaining.
"Mixing materials like linen, velvet, leather and silk helped accomplish this, while the colors made the room sophisticated, but not too formal or stuffy," said Kalur.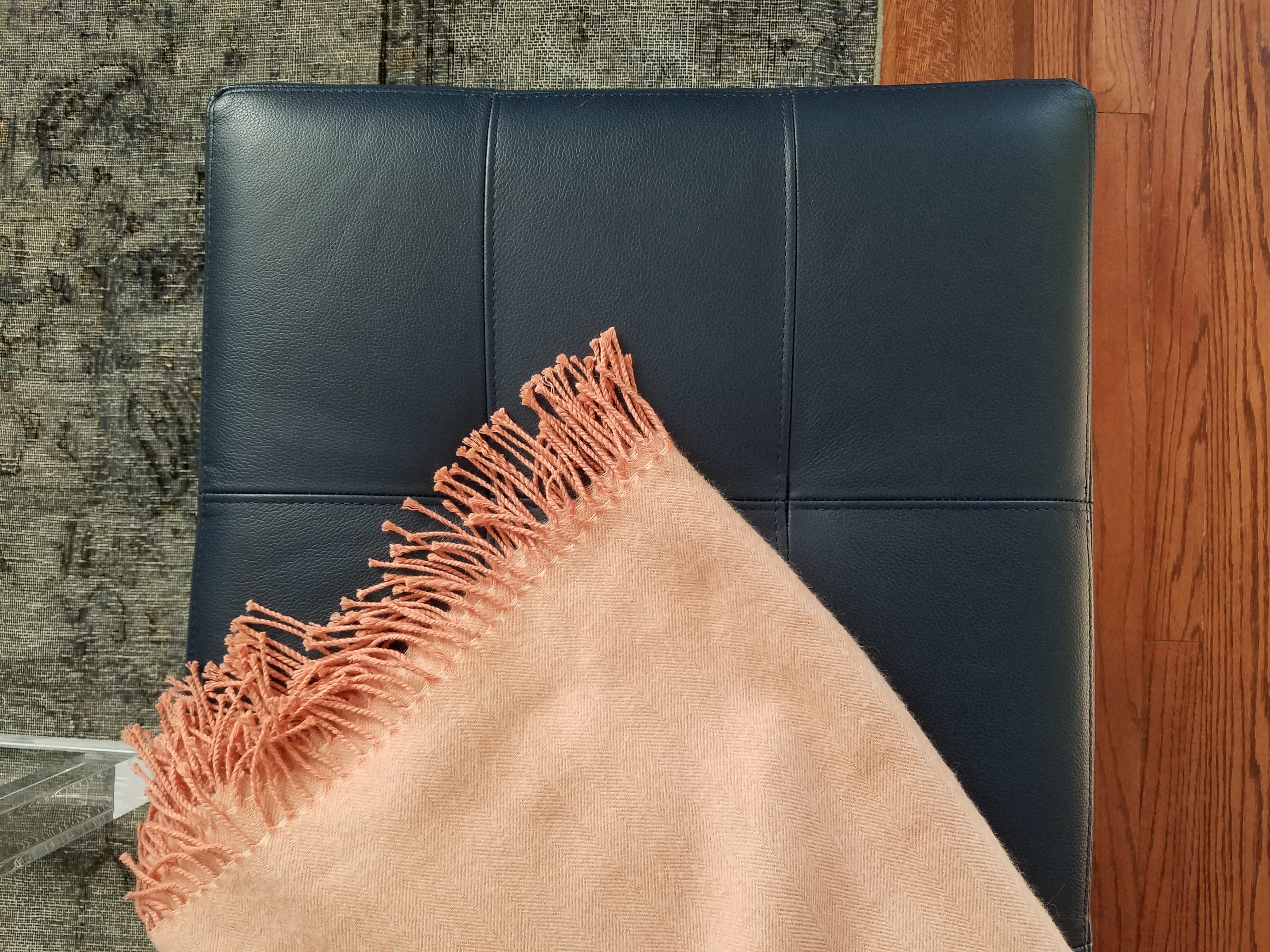 Kalur incorporated Kravet's Lorane Love Seat in Calvin Klein fabric, with some fun Kravet pillows, alongside a glass Kravet coffee table. Kalur then selected a stained wood high side table. The window treatments also add a nice flair – the clients chose The Shade Store drapery and a sheer fabric from Kravet Couture's Modern Luxe II collection.
Vintage accents, like the glass table lamps and the chagrin mirror over the sofa, add an eccentric element to the interior. It is in a 1920s building on the Upper East Side of Manhattan, after all.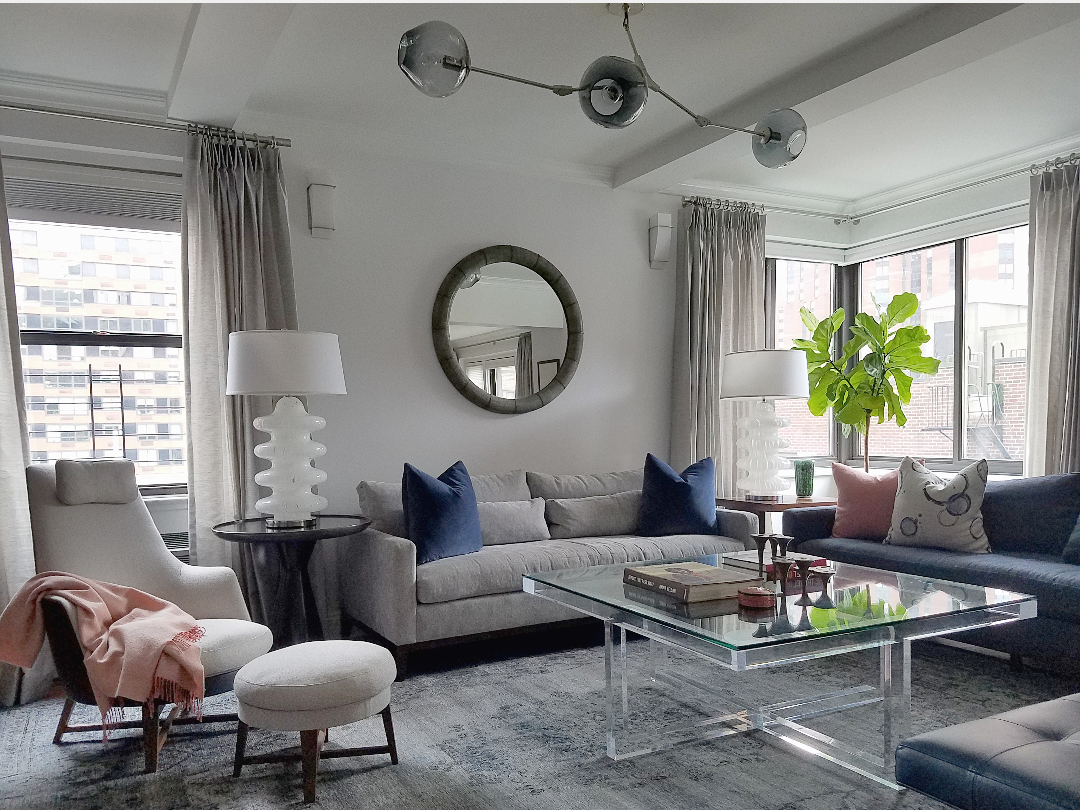 Shop more styles like this here.