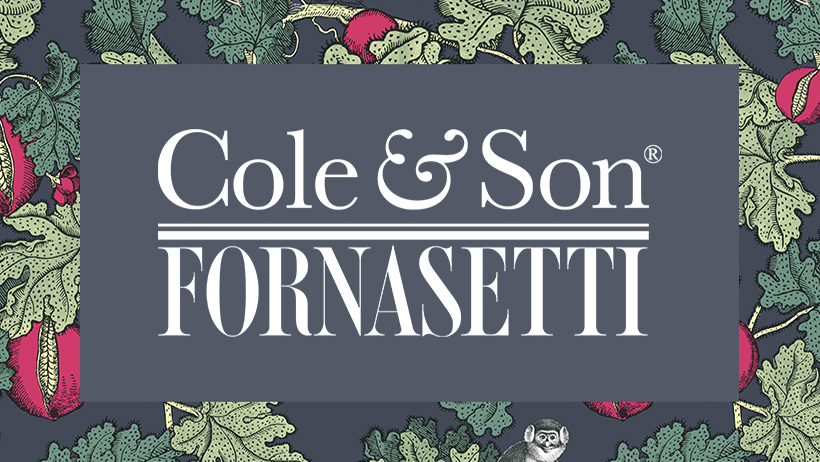 Cole & Son introduces new wallpaper collection
Cole & Son and Italian luxury design atelier Fornasetti invite you to explore the latest collection of whimsical wallpapers set to inspire the imagination and animate the world of interiors.
Featuring a range of iconic motifs from fantastical flying machines and architectural elements to hidden keys and mischievous monkeys, the capsule collection of 12 timeless designs capture the wit and originality of Fornasetti's unique artworks in a range of new and much-loved color palettes inspired by the wonderful world of Fornasetti.
"It's an absolute privilege and honor to once again be invited to delve into the imaginative and enchanting world of Fornasetti and be trusted to translate the design atelier's one-of-a-kind artworks into captivating wallcoverings," said Carley Bean, Cole & Son's Head of Design.
The legacy of Fornasetti is one of great wonder. Piero Fornasetti was a Milanese painter, sculptor and interior decorator – one of the most prolific designers of the 20th century. His son, Barnaba, is continuing the Fornasetti tradition by reviving these stunning designs. Most notable among the enduring designs is Nuvolette, which has been extended and added to this latest group of introductions. Each wallpaper is a collector's item in its own right, and coveted across the globe.
Discover the wit and whimsy of this exciting collection here.