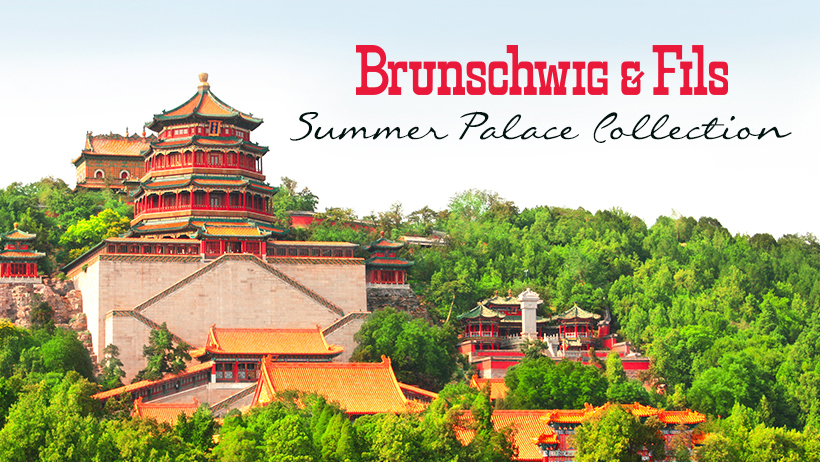 Brunschwig & Fils introduces new fabric collection
Tucked away in the Haidian District, nine miles from the bustling streets of Beijing lies the serene imperial garden, Summer Palace. Known for its extensive ensemble of lakes, gardens and palaces, Summer Palace unifies plants and paths, water and land, architecture and horticulture, epitomizing the philosophy and practice of Chinese garden design. Summer Palace has been declared a masterpiece of Chinese landscape garden design known for its impressive aesthetic value.
Brunschwig and Fils' newest collection, Summer Palace, emulates the natural beauty and wonder of the best preserved imperial garden in the world in seven show-stopping patterns with matching wallcoverings. Each pattern seamlessly echoes the many delights of the garden and emulates Chinese life and folklore. Colored in the exuberant hues reflecting today's color trends, this collection tells the story of historical Chinese culture and the harmonious essence and wonder of the magnificent Summer Palace gardens. Summer Palace mirrors the meticulous detail of the landscaped gardens and ancient pavilions of this landmark location.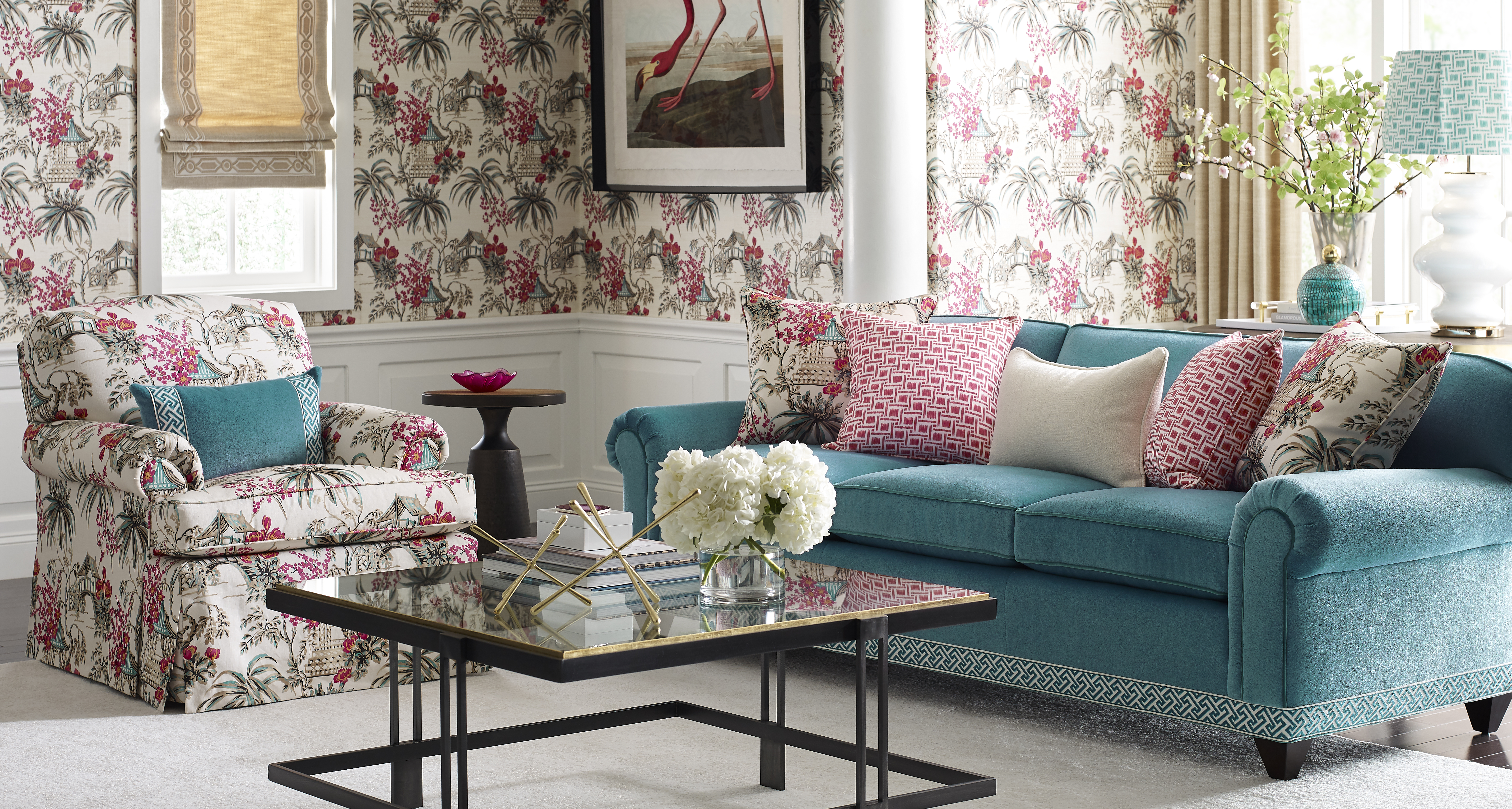 Ming Dragon Print, a stand-out pattern in the collection, pays homage to the legendary creatures in Chinese folklore- the dragon. Dragons are symbols of power, strength and good luck. Perhaps the most impressive structure in the Summer Palace gardens is The Hall of Benevolence and Longevity, which is the starting point for many eager tourists who visit. Guarding the entrance of The Hall of Benevolence and Longevity stands a statue of a dragon, similar in aesthetic to the motif depicted in Ming Dragon Print. This pattern serves as the anchor from which the rest of the collection was built, similar to how the dragon statue is the heart of the landmark of Summer Palace.

While observing the serene scenes of the gardens it is impossible not to be in awe of the overwhelming amount of architecture. From bridges and towers to pavilions and temples, there is no lack of traditional Chinese structures. Tongli Print, another exceptional pattern in this collection, mimics many of the bridges and buildings seen at the Summer Palace imperial gardens. Tongli Print, which was inspired by a 20th century document in the Brunschwig & Fils archive, displays historical bridges and serene settings typical to the ones seen at Summer Palace. Another pattern reflective of the garden's beauty is Luang Print, a charming design showcasing the novelty of village life alongside traditional meditation temples.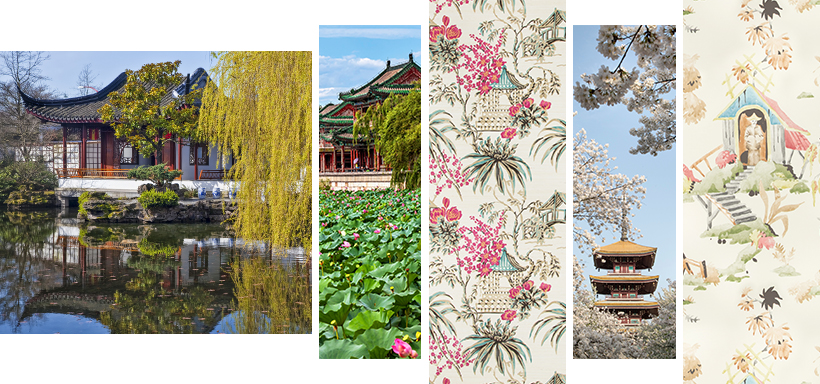 While this new collection portrays the beauty and wonder of Summer Palace imperial gardens, it also tells the story of historical Chinese culture. Floral symbolism in China holds special meaning culturally, as seen in the country's prolific art and culture. Jardin Fleuri Print translates to "flower garden" and flaunts nature's most beautiful bounty with a combination of cherry blossoms, freesia, azaleas and roses intertwined among traditional Chinese lanterns.
Explore all of the dynamic design elements within Brunschwig & Fils' new collection Summer Palace here.
Shop Brunschwig & Fils here.