Sue Firestone cherishes organic simplicity. It was one of her main inspirations when designing her first collection with Kravet Couture, Malibu.
"My fabric collection is a direct interpretation of the shimmer of the sun or moonlight on the sea, the grain I feed my horse, the blowing of wind on the sea grass and the many earth tones of the sand dunes," said Firestone. "I was inspired every day by the textures and colors found in nature."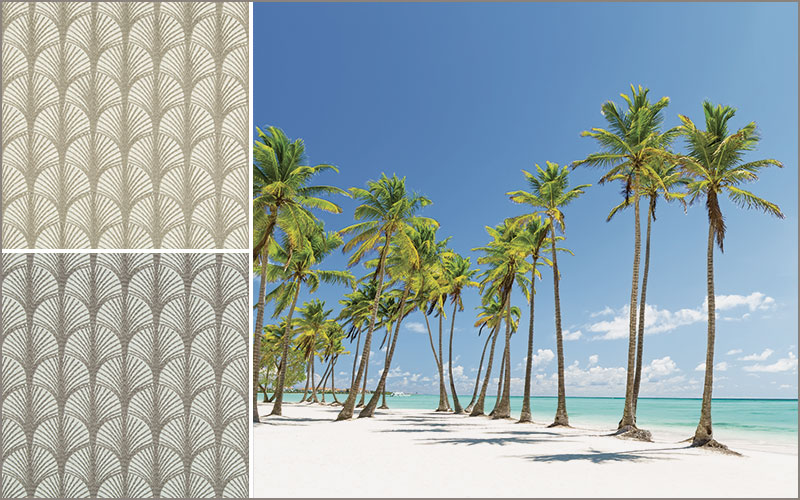 The designer's love affair with nature and her chic west coast aesthetic are on full display with this beautiful collection of fabric, trim and wallpaper. The color palette is also inspired by natural elements, such as pearls, haze and driftwood, presented on organic linens and wools. Sea foam shades, the reflection of the ocean on a foggy day, the sun against the shore – these are the organic hues and natural details Firestone translates into her relaxed color palette. Marked by serene neutrals and soft grounds, Malibu exudes a livable sensibility with a dash of Firestone's signature 1970s freedom of thought for sophisticated interiors.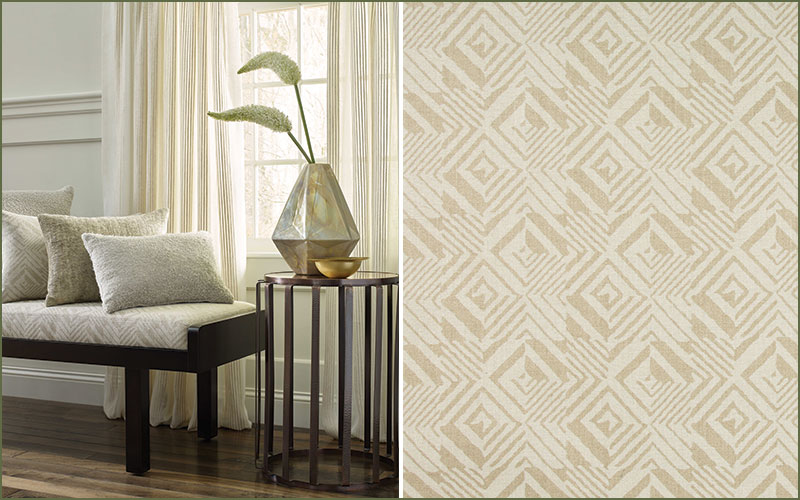 Malibu features light billowy prints and sheers, reflective of Firestone's native California. The fabrics in this collection exude sophisticated west coast living – from delicate textures to the soft neutral color palette. Special accents highlight the exquisite technique required to create these designs, like RAMUS, which is made with a unique burnout treatment to form its organic branch-like pattern, and LOOPED RIBBONS, which features an intricate embroidery rope on a linen blend ground.
Organic linen textures, FERMATA and CRIMPED, balance out more fanciful patterns like MURMUR and TINSELED, which feature a dash of sparkle and sheen with metallic detail accents.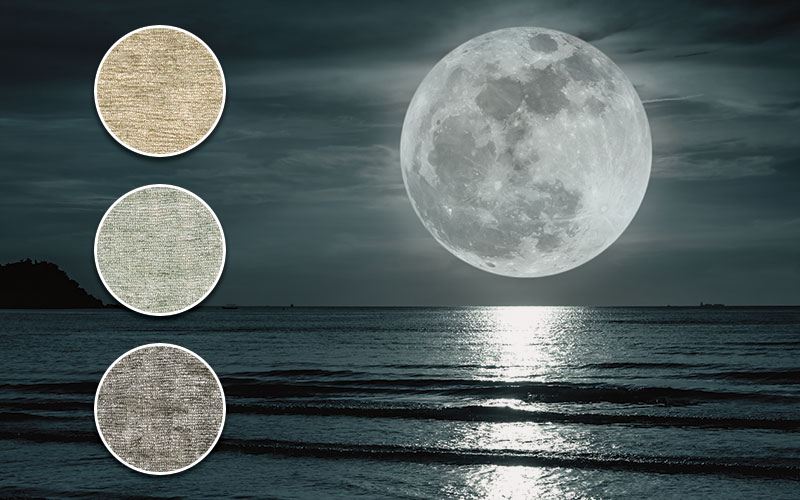 Malibu also includes a selection of complementary upholstery weight fabrics. BABBIT, a wool boucle, and AFFLUENCE, a metallic starburst pattern on a velvet ground, are among Firestone's favorites from the collection. Both of these patterns were born from the designer's love of animals – BABBIT, she says, reminds her of sheep her family raised, while AFFLUENCE is an interpretation of sea urchins she would find in the tide pools off Point Dume in the summer time.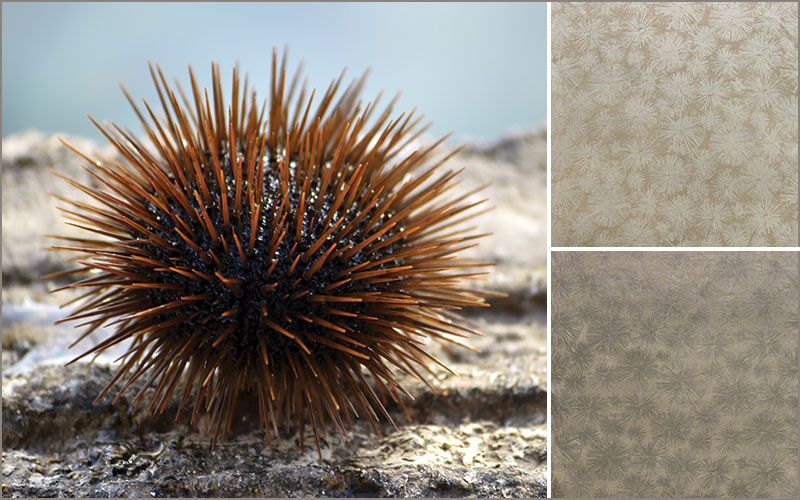 The collection also features two beautiful wallpaper designs. REEDS is offered in soft tones, like cloud, misty blue and deeper neutrals like coal and burnt amber. GEOSHELL features thin geometric lines forming a spiral, similar to that of a shell.
Rounding out this classically beautiful collection are two tape trims, WILDGRASS and WAVECREST. Both inspired by organic seaside elements, these patterns are reminiscent of a beach net or the undulating waves of the sea.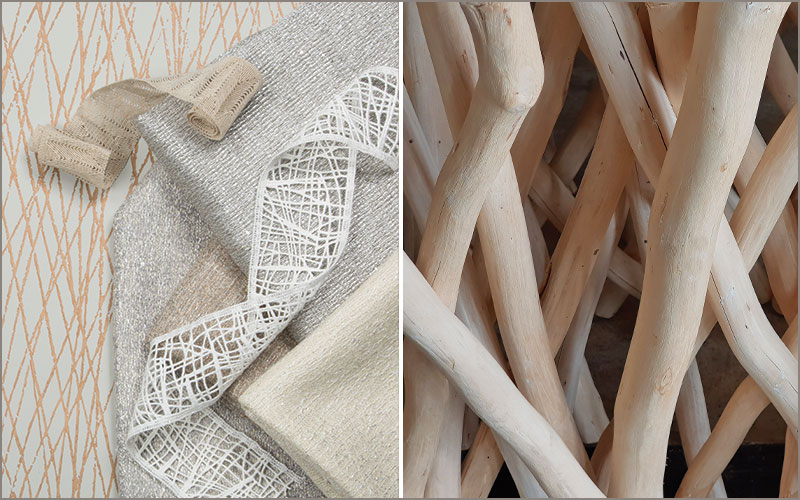 Shop Malibu here.