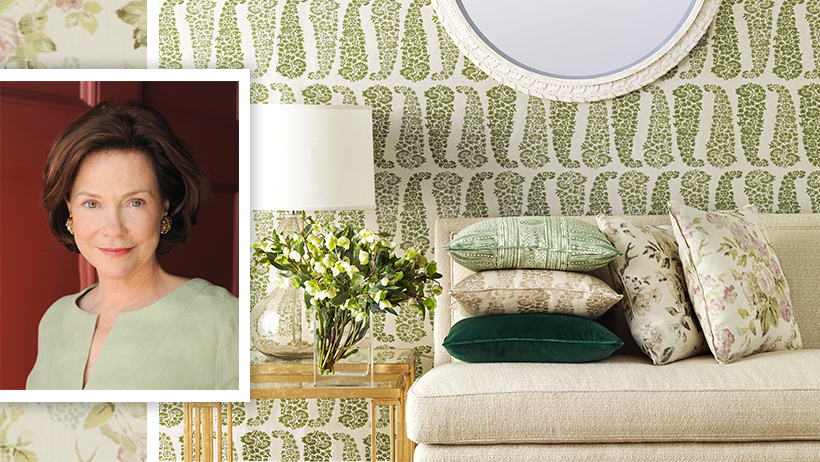 The legendary designer opens up about her third collection with Lee Jofa
Lee Jofa introduces its third collection with renowned Los Angeles designer Suzanne Rheinstein. Offering a relaxed yet traditional sensibility, Suzanne Rheinstein III ushers classic prints into the modern day with fresh and bright colors. Archive-inspired patterns blend with new original designs for a contemporary look grounded in tradition.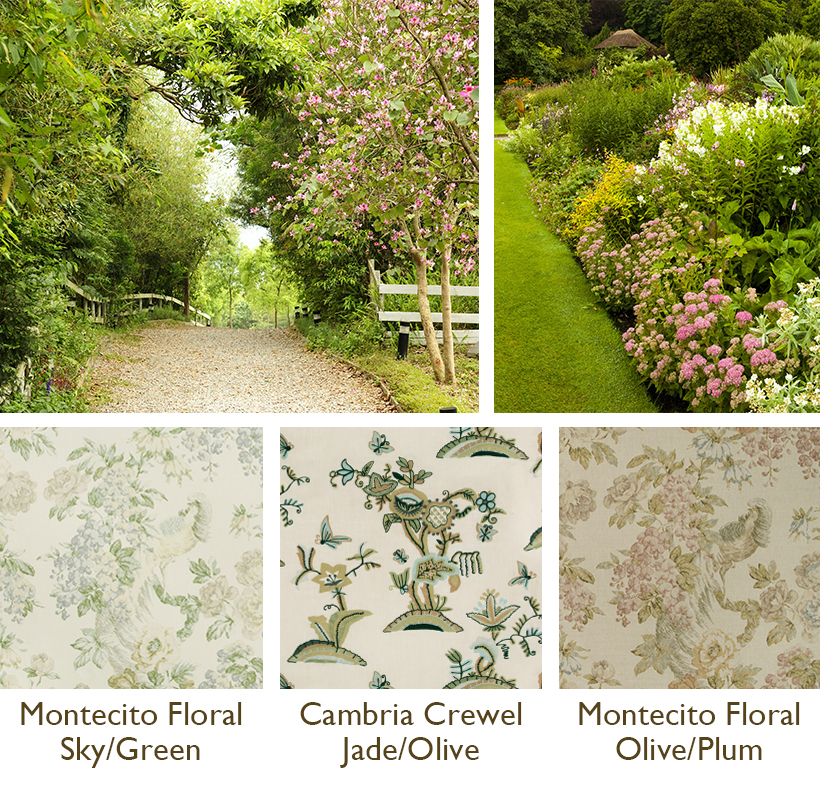 Here we have the legendary designer open up about her latest collection and what it means to her at this stage in her career.
"I am passionate about gardens of all kinds. I love walking and working and sitting in them — and I am most definitely inspired by the many colors and textures and shapes that I see in them. I visit gardens open to the public wherever I am. Recently, I've seen private gardens in Texas, Italy and Southern California. I love walking the High Line in New York as well.
Lanare Paisley has its origins in Persian gardens, and Cambria Crewel is derived from old English gardens. Garden Roses are just those – leaves and flowers that were meant to look like the reverse side of block printed linen, where the colors and shapes are softer and are reminiscent of watercolors.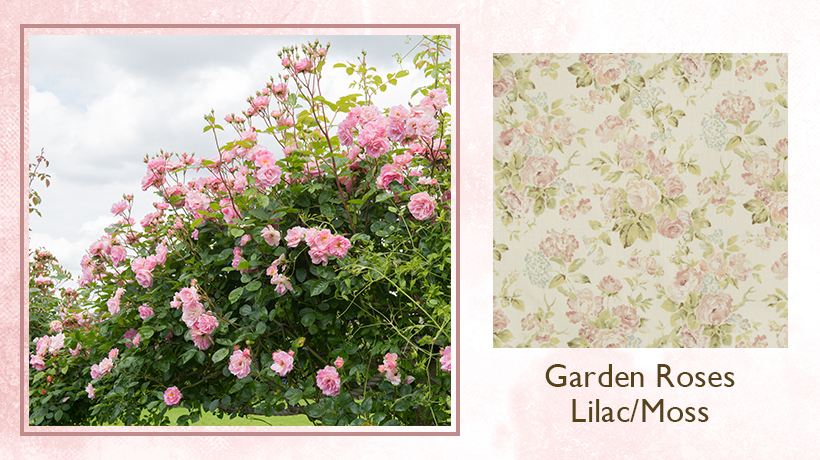 When I first began working with the Lee Jofa Studio, I remember saying 'I've never met a green I didn't like.' Even in my own small garden, I have every color of green – from the darkest with blue overtones to chartreuse to the beautiful gray greens seen on many of my drought tolerant plants. My own garden is more tonal, but I admire the colorful gardens I visited in Maine, as well as the softer colors of Piet Oudolf inspired prairie gardens.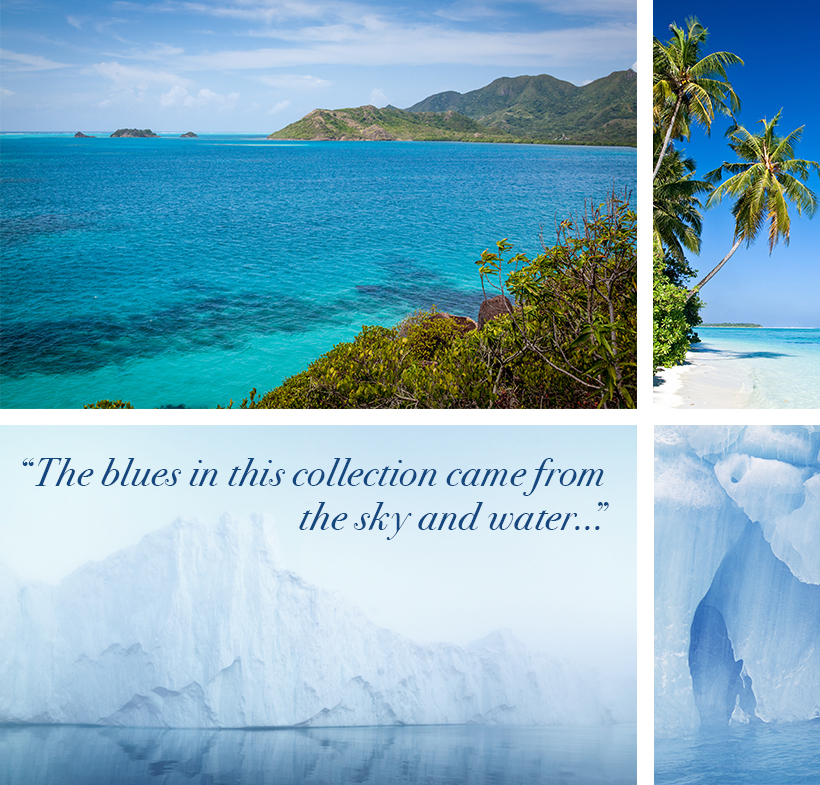 The blues in this collection came from sky and water – the brighter blues of Caribbean waters and the paler ones of glaciers – like the breathtaking Perito Moreno in Argentina. And once, I saw the elusive Himalayan poppy in bloom in the famed Canadian garden Les Jardins de Quatre-Vents, and never forgot that intense blue.
The patterns that look the most modern – the embroidered Lanare Paisley and the Indian Zag – are derived from antique fabrics. The almond shape of the paisley is filled with flowers and its large size, embroidered in rows, gives it a more contemporary feel. Indian Zag came from an antique hanging I bought on a trip to India and I have recolored it for this collection in a fresh way. I can definitely see the Lanare Paisley and Garden Roses or Montecito Floral together. I have used the original Indian Zag in both traditional and more contemporary settings.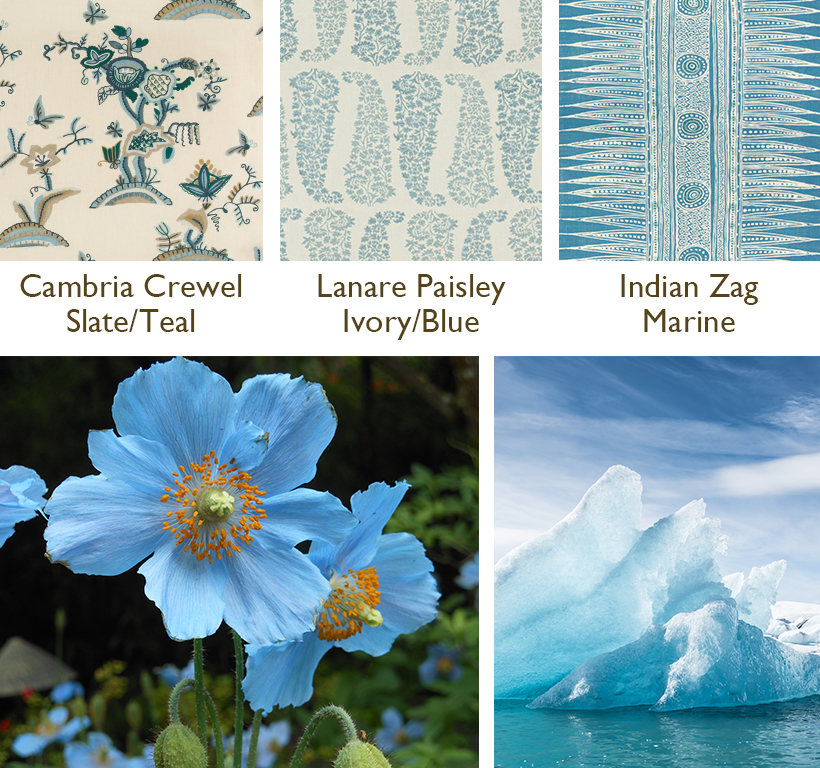 I have always admired the quality of Lee Jofa fabrics, especially the block printed linens. With Garden Roses, I set out to make a more approachable linen that would remind me of the look of these hand blocked linens used on the reverse – my own favorite way to use them. Montecito Floral is in the tradition of the grander Lee Jofa florals and I colored it in hues that might be easier to use today. All of the fabrics in this collection are grounded in tradition, yet I would love to see them used in more contemporary interiors."
-Suzanne Rheinstein
Explore Suzanne Rheinstein III here.