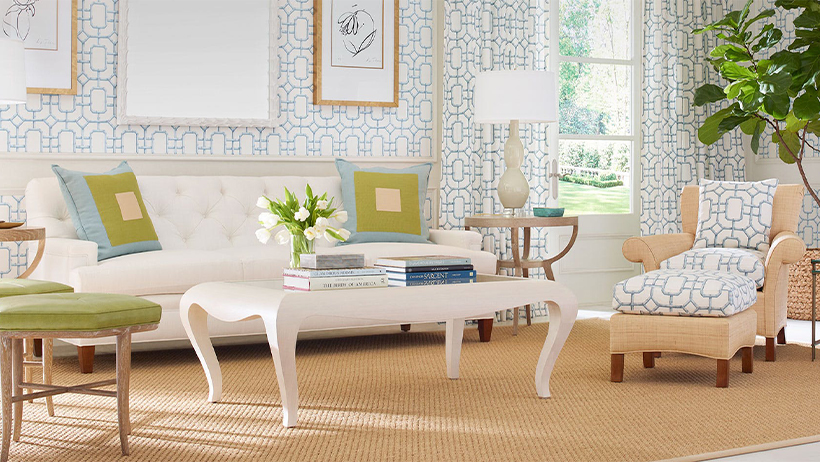 Introducing a second collection with Kravet Furniture
Kravet Furniture partnered with esteemed designer Jan Showers for a second collection of chic furniture. Featuring a stunning assortment of chairs, tables, sofas and benches, this collection is a true reflection of Jan's signature style. Offered as a part of Kravet DESIGN, furniture in this collection is bench-made with exceptional quality and attention to detail.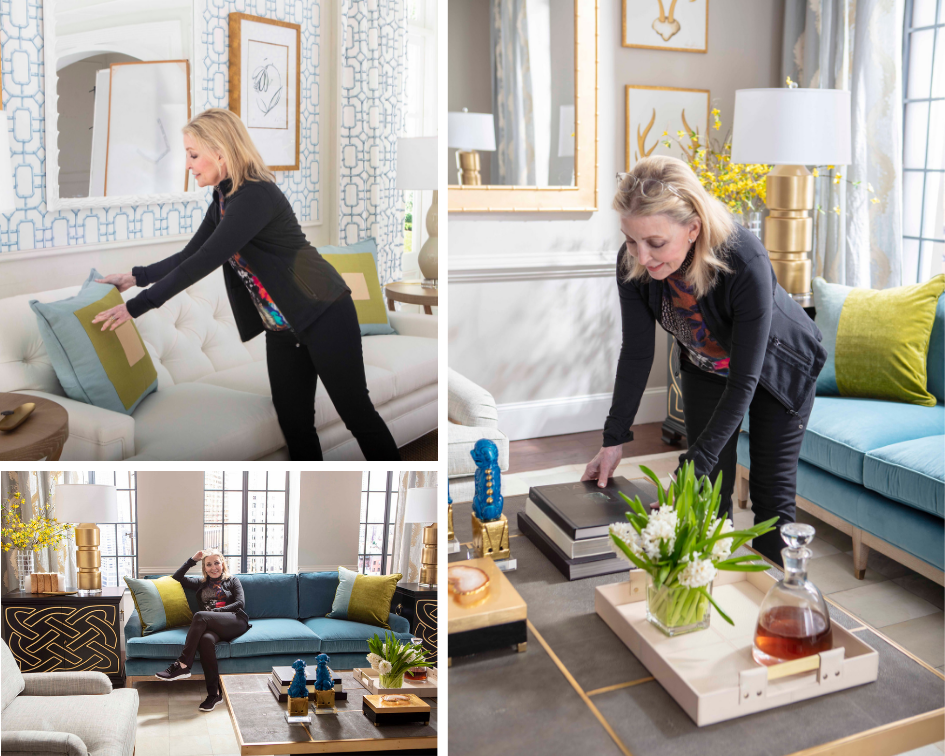 For Jan, inspiration for new designs begins at home. "The women in my family have been an endless source of inspiration for me in everything I create," says Jan Showers. "My mother taught me to look for perfection and that details count. That is why all of my upholstered pieces are made so beautifully; just the right amount of fill – not too much – and the smallest welt, which is much more refined."
Outside of the home, Jan has become a collector of hidden gems – both for her showroom in Dallas, TX and for her own personal style from more adventurous trips to countries in Africa and abroad. "Travel is my muse," says Showers. "My love of antiques and vintage styles surely inspired both of my furniture collections for Kravet."
Taking a page from her many travels, Jan Showers tells a unique story through the polished styles offered in this collection. Sophisticated silhouettes, like the Charles Bench and Anders Coffee Table, are inspired by Jan's antiquing trips to Paris. Other pieces, like the Desmond Sofa and Trevor Chair, are reflections of Jan's passion for the rich history of design.
Jan's many trips to her favorite locales also served as great inspiration for this collection. Harbour Island, New York City… these are just a few of Jan's favorite places to visit, and truly reflect the upscale glamour Jan's collection exudes.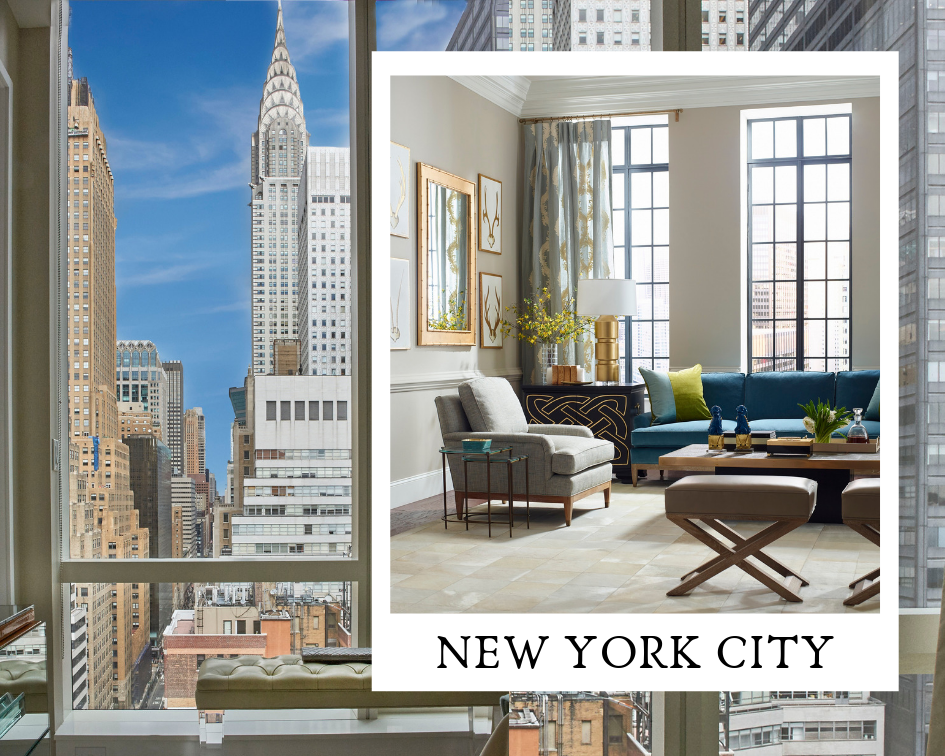 A closer look at some of the beguiling pieces in this collection shows true craftsmanship and a peak into Jan's personal style. The Trevor Chair is inspired by Jan's love of mid-century Italian design. Featuring lovely brass legs, this chic chair is both handsome and comfortable. Offering a practical yet alluring aesthetic, the Sutton Tete a Tete is a lovely set of stand-out pieces that can be used together or apart. The Baxter Desk also originated from an idea borne during an Italian getaway. Featuring luxurious pulls, this desk has a very opulent look.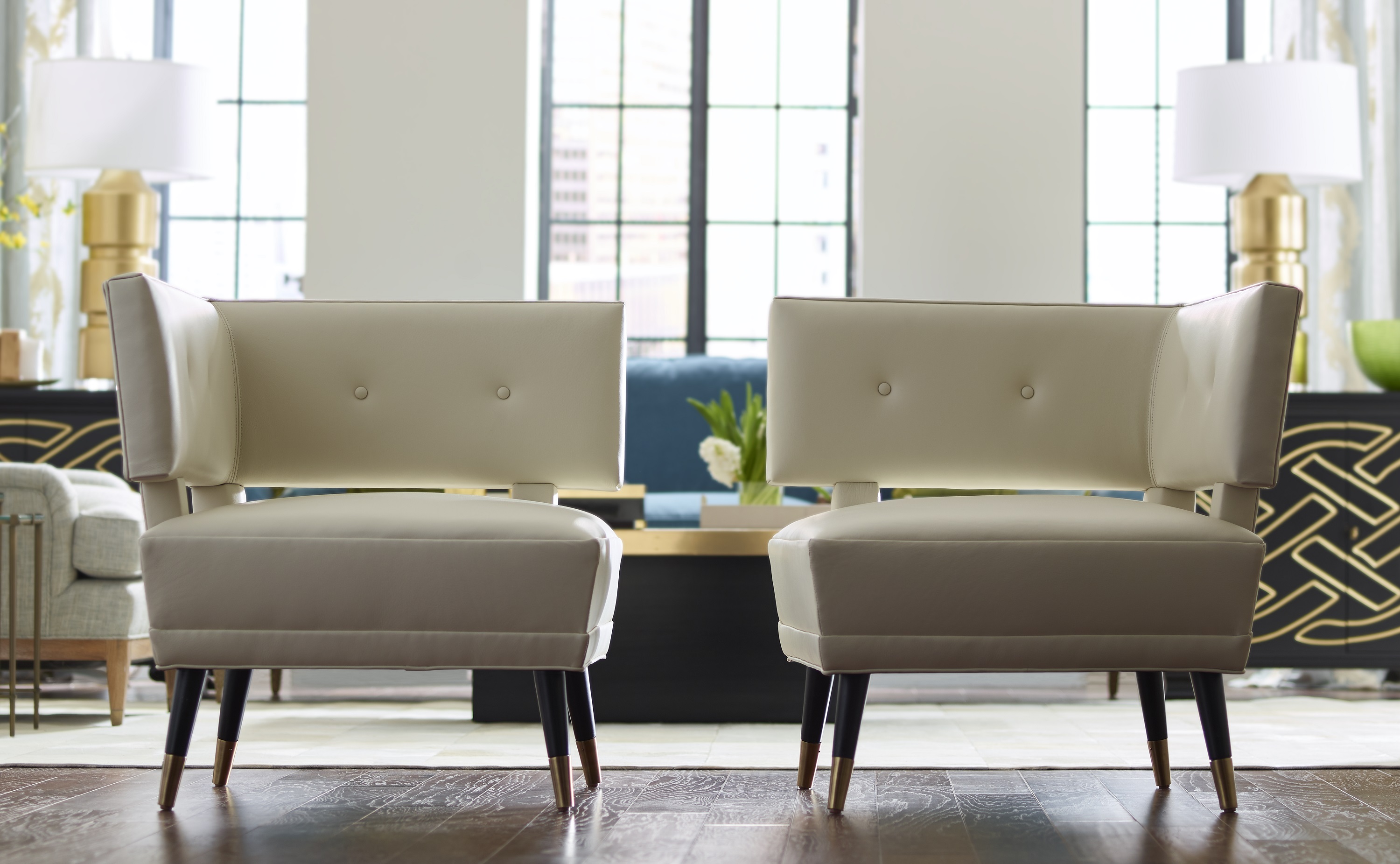 This attention to detail is one of the stand-out elements of this glamorous collection. Jan says she surrounds herself with beauty and hopes to reflect that in her new styles for Kravet Furniture. "Growing up, the furniture in our house was always polished beautifully, and always the highest quality wood," says Showers. "It was inspiring for me to shop for antiques with my mother and grandmother, so I am most particular about the finishes on all of my pieces."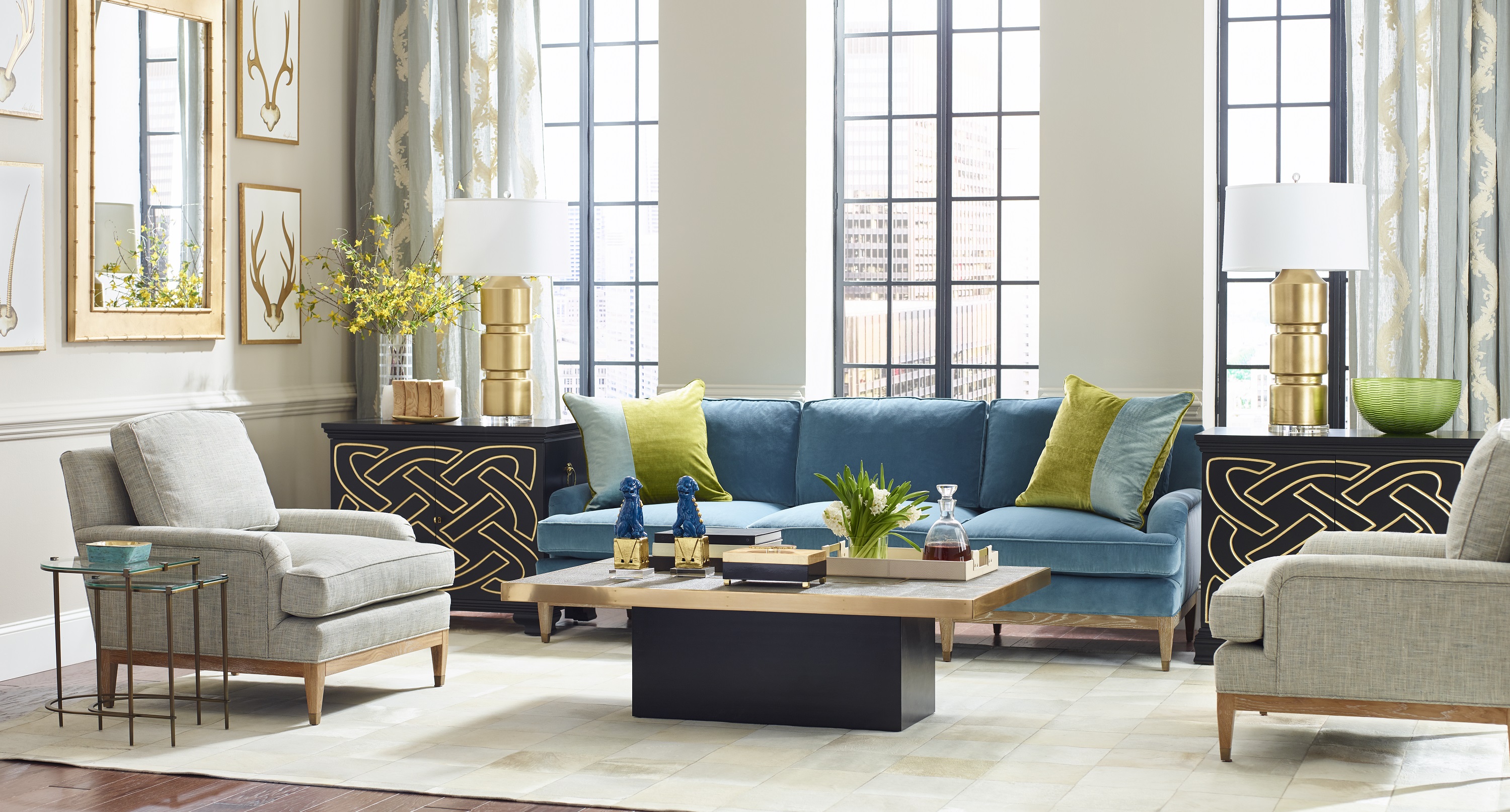 This second collection with Kravet Furniture offers unparalleled luxury and comfort in an array of timeless styles to fit interiors that range from traditional to contemporary – and everything in between. "When one buys a piece of my collection, they can be assured that it will look just as current many years from now as it does the day they bought it," says Showers. "Timelessness is everything!"
Shop Jan Showers Furniture collection here.
Shop all Kravet Furniture here.