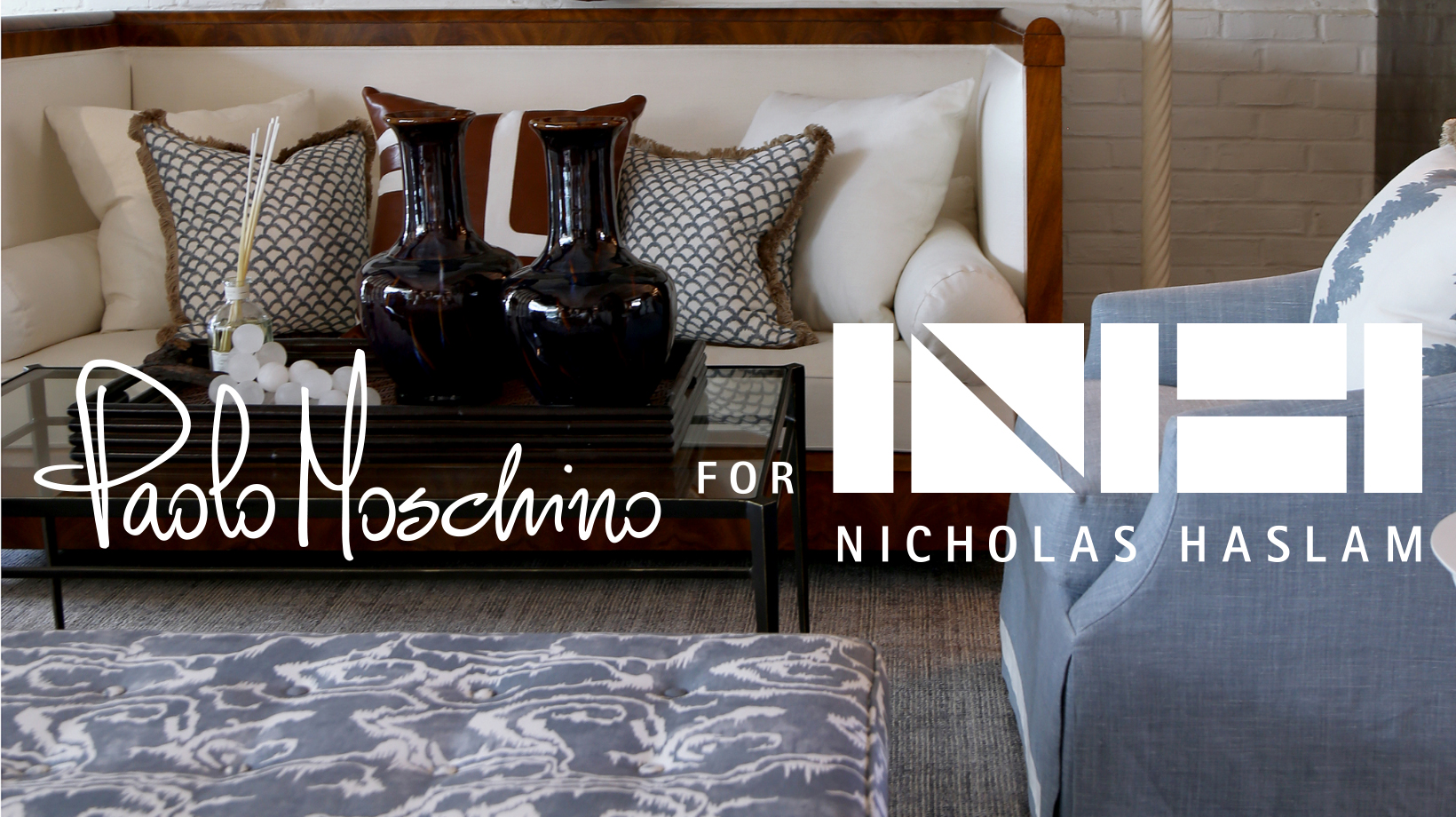 Expanding on the resounding success of the Paolo Moschino Collection's March 2020 debut in partnership with Lee Jofa, Paolo Moschino and Philip Vergeylen of Paolo Moschino for Nicholas Haslam are releasing three new fabric designs and adding fresh colorways to some popular patterns. 
Paolo Moschino has been creating fabrics for Nicholas Haslam Ltd. for more than two decades, carefully designing and curating the Paolo Moschino Fabric Collection. Let's take a look at the new exciting introductions!
The inspiration behind the firm's fabric designs is often as interesting as the fabric designs themselves. For example, many years ago, when Paolo Moschino had the honor of being invited to dinner by Maureen, Marchioness of Dufferin and Ava, it wasn't only the esteemed company around the dining table that captured Paolo's attention that evening—he was captivated by the exquisite palm motif of her dining room paneling, which left an indelible mark on his memory. In honor of that evening's host, Paolo's new Ava fabric reinterprets that lyrical palm pattern.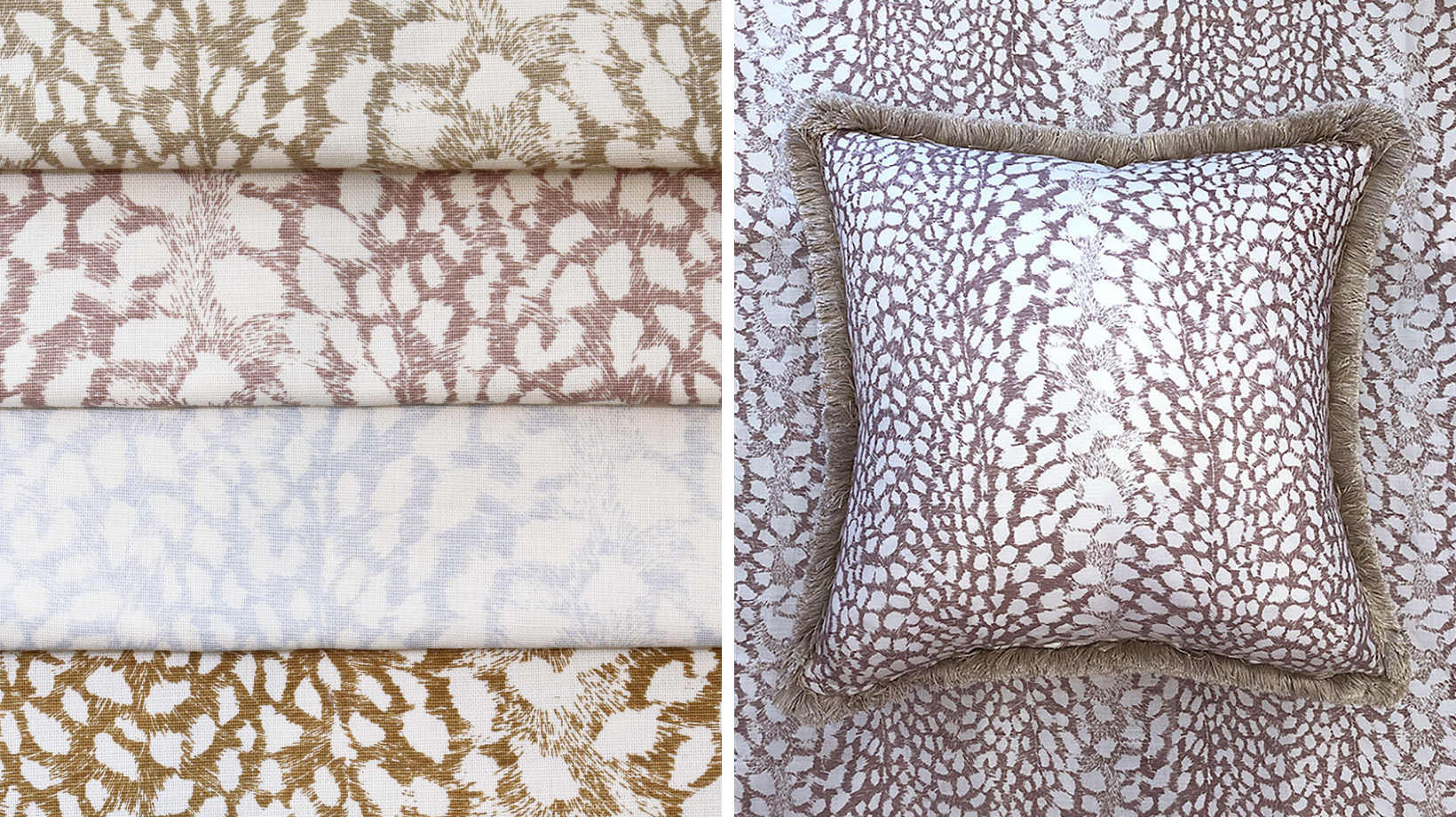 Ocelot, another new design, adds to the line's easy-to-use animal prints, which include the Safari and Zebra fabrics. Native to South and Central America, the ocelot is a medium-sized wild cat with an orange-yellow coat marked by black stripes and spots. This fresh, contemporary take on the ocelot print is available in four soft, subtle colorways.
Paolo believes animal prints work best when paired with plain colors or neutral tones, and his new Leuven linen is a beautiful fabric. It has a stone-washed effect, while still maintaining its high quality and crisp, elegant texture, and it is offered in four colorways that coordinate perfectly with the Ocelot palette.
Originally launched in Autumn 2018, the Martinique Collection featured three patterns: Riviere, Palmyra, and Roche. Each is available in four colors—Ochre, Orange, Vanilla, and Elephant—on a white linen/cotton base cloth. Paolo and Philip recently introduced a wonderful new Blue colorway, which will add style and ambience to any room, in any location.
Riviere was inspired by accident, when a pattern that developed on an antique fabric when it was water damaged was so exquisite that Paolo and Philip developed it further into this popular design.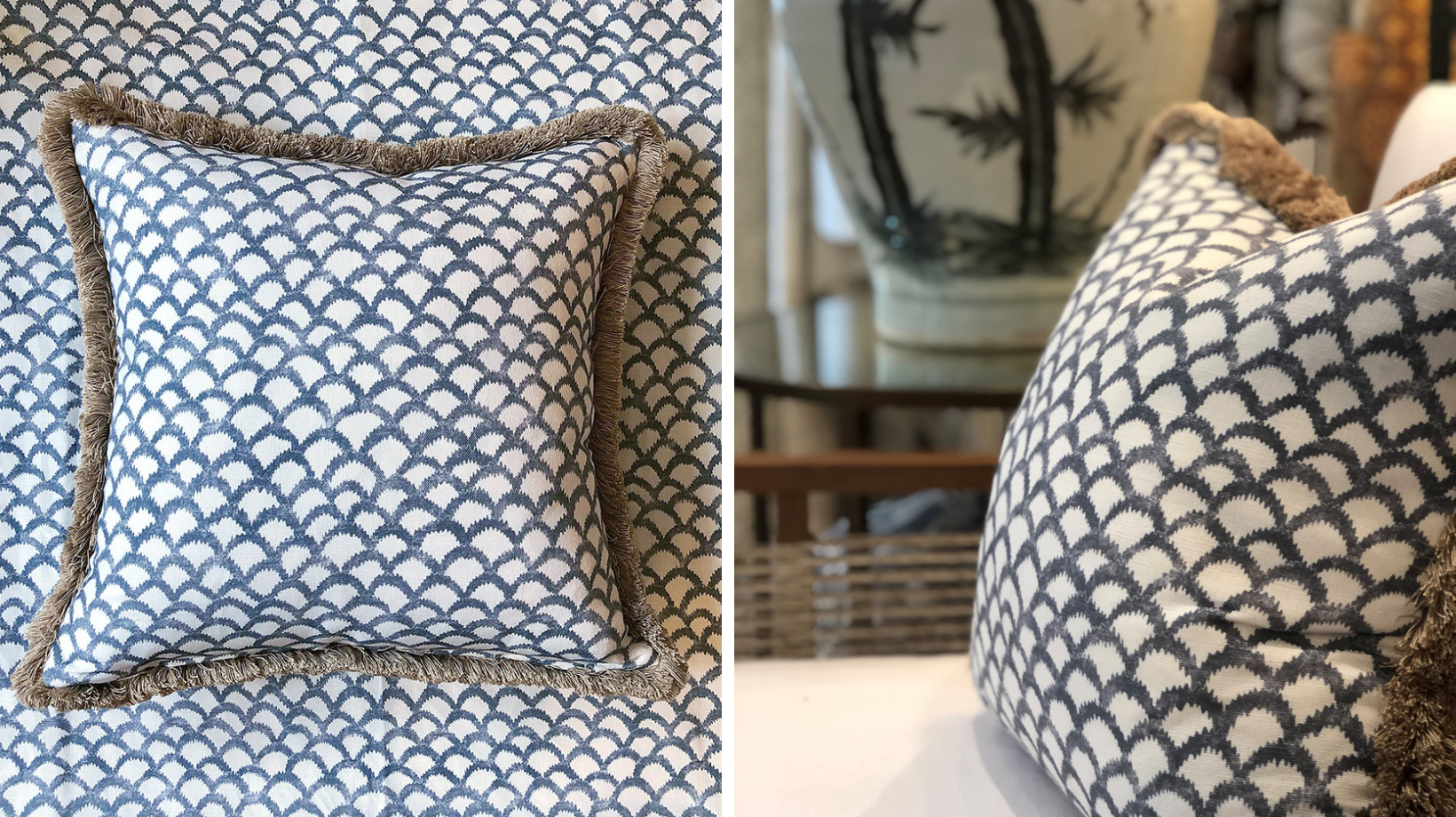 The inspiration behind the Palmyra and Roche patterns stems from Paolo and Philip's long-standing admiration of the French artist and designer Serge Roche. Using a repetition of hand-drawn abstract motifs derived from palm trees, they created a stripe that they call Palmyra. The Roche design was also inspired by the artist's use of exotic flora; this time they used a smaller, more detailed and uneven motif, which results in a more organic pattern.
Also new for spring, Chocolate Glazed Linen is a slightly darker and richer colorway of Natural Glazed Linen, one of Paolo and Philip's favorite fabrics.
Shop Paolo Moschino New Introductions here.
Shop Kravet Inc. here.