Kravet had the absolute pleasure of working with renowned Atlanta-based interior designer Clary Bosbyshell to transform the Designer Room in the Kravet Showroom at ADAC. Bosbyshell used Lee Jofa's newest exclusive collection, Avondale, to make this space come to life. Avondale features a sophisticated assortment of fabric and wallcovering that truly captures the charm of the American south, perfect for our Southern designer, Bosbyshell! Let's learn and WATCH more about how Bosbyshell used the Avondale collection to shape the ADAC showroom.
KRAVET: How would you describe your design aesthetic?
BOSBYSHELL: I am known for creating timeless interiors that layer color and pattern while being both elegant and practical, mixing in fine antiques and one-of-a-kind pieces. My passion for design combined with my understanding of my clients' needs has led me to design projects ranging from  traditional  to contemporary.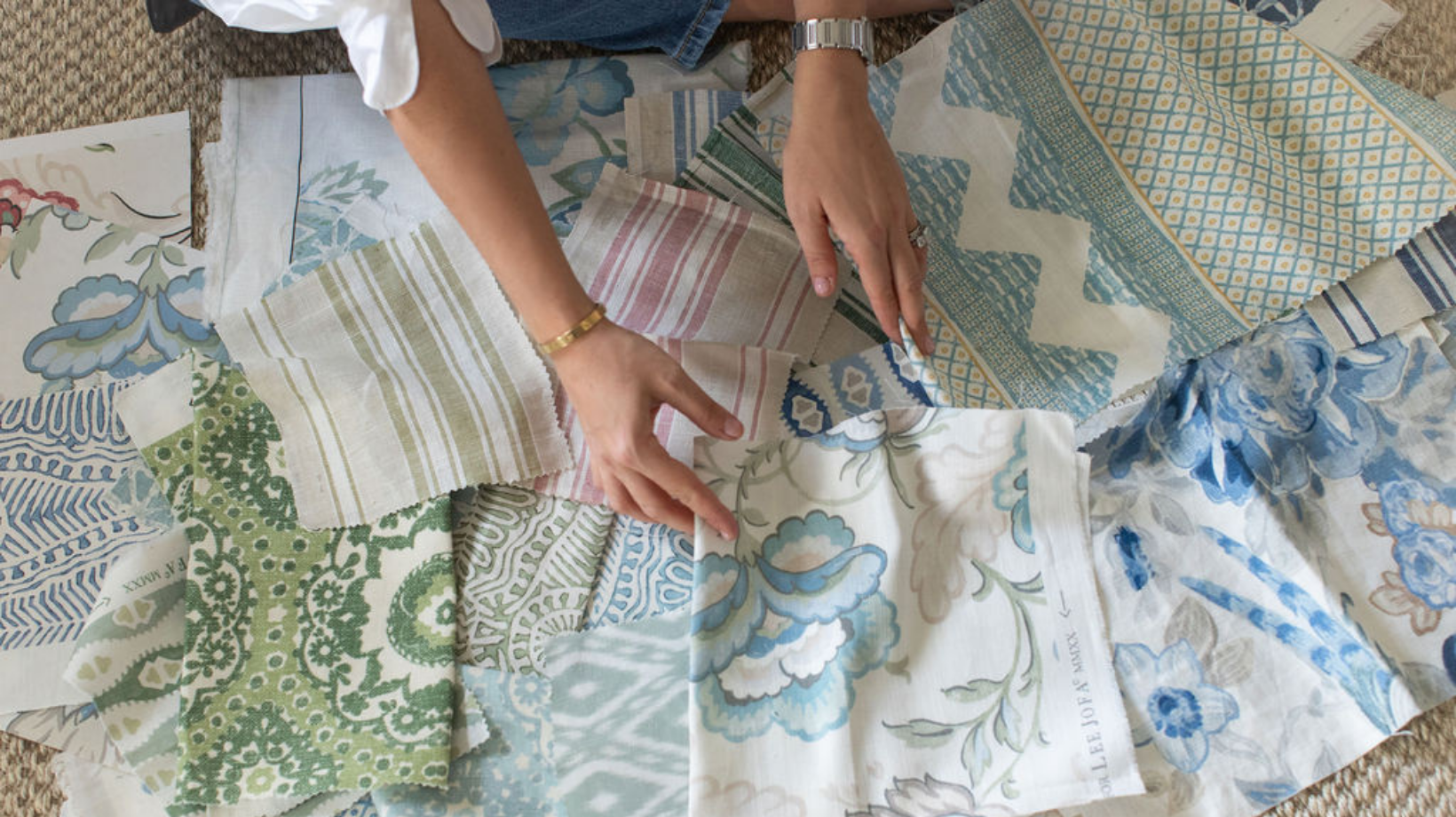 K: How did you try to incorporate that in this sitting room?
CB: The design of this space is rooted in tradition, from the English arm sofa and the club chair with a gathered skirt, but also fresh and fun with the pop from the lamps!
K: What is the inspiration behind this room?
CB: Since this was the spring collection, I wanted the room to feel like you were in SPRING! I was inspired by Miles Redd in a home in Greenwich that was featured in the October issue of Veranda. I started with my hero fabric, the Wimberly Print and went from there. The Whittaker Paper in Sky reminded me of the lattice wall look that I love so much!
K: Did you have a goal in mind that you wanted to achieve?
CB: I wanted the space to feel fresh and inviting. I wanted it to feel like an indoor/outdoor space.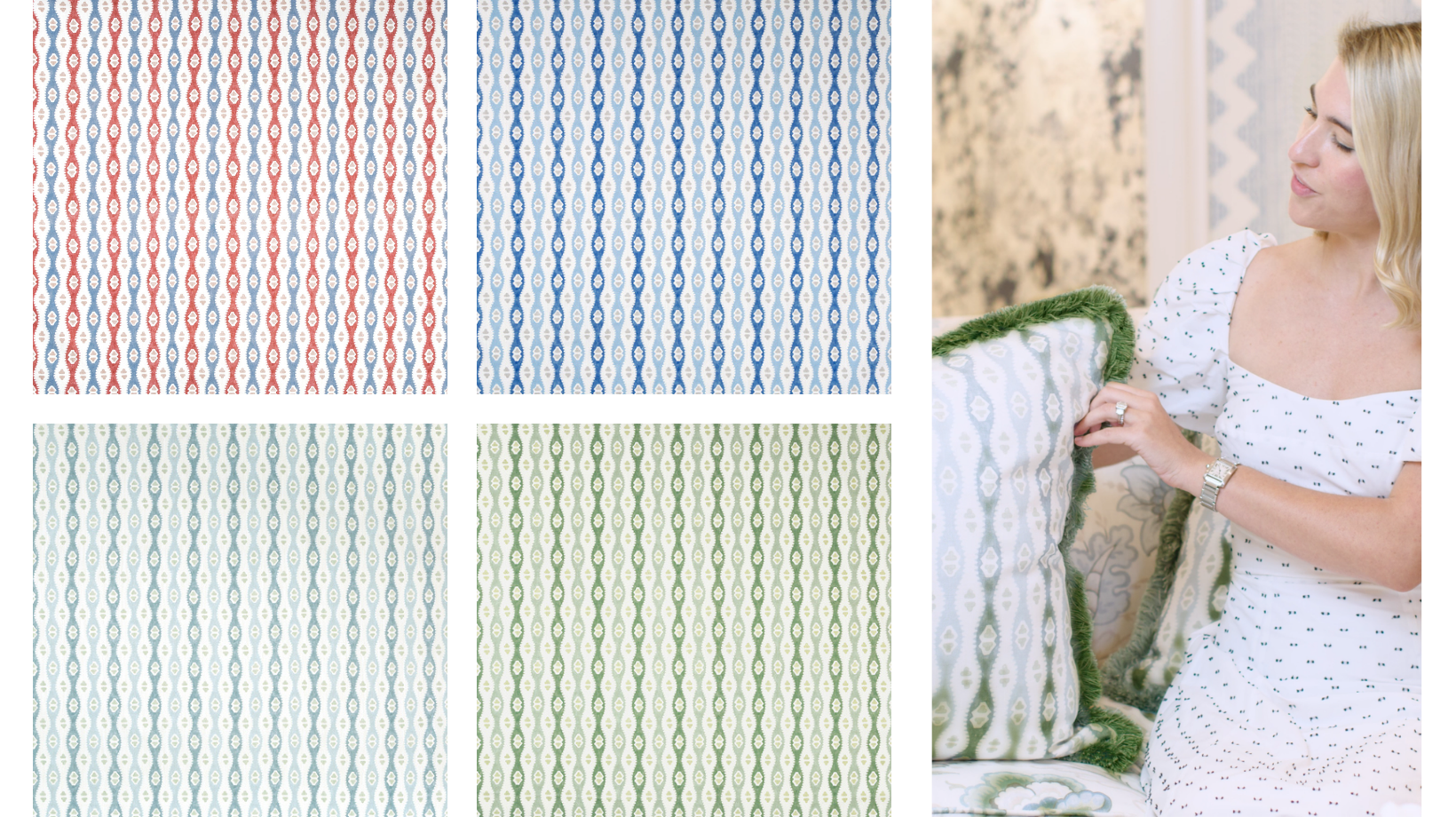 K: What is it about the Avondale Collection that is so eye-catching?
CB: I loved the beautiful floral prints, mixed with the rich ikats and small prints. The collection works so well together.
K: Which pattern or color story did you adore most?
CB: I always love blue and white but wanted to add green for Spring. The hero fabric the Wimberly Print has some many wonderful colors and works so well with all the small prints. I layering print on print.
K: Were there any parts of the collection you felt you needed to highlight in this space?
CB: I wanted to show the range of the collection and how well it worked together.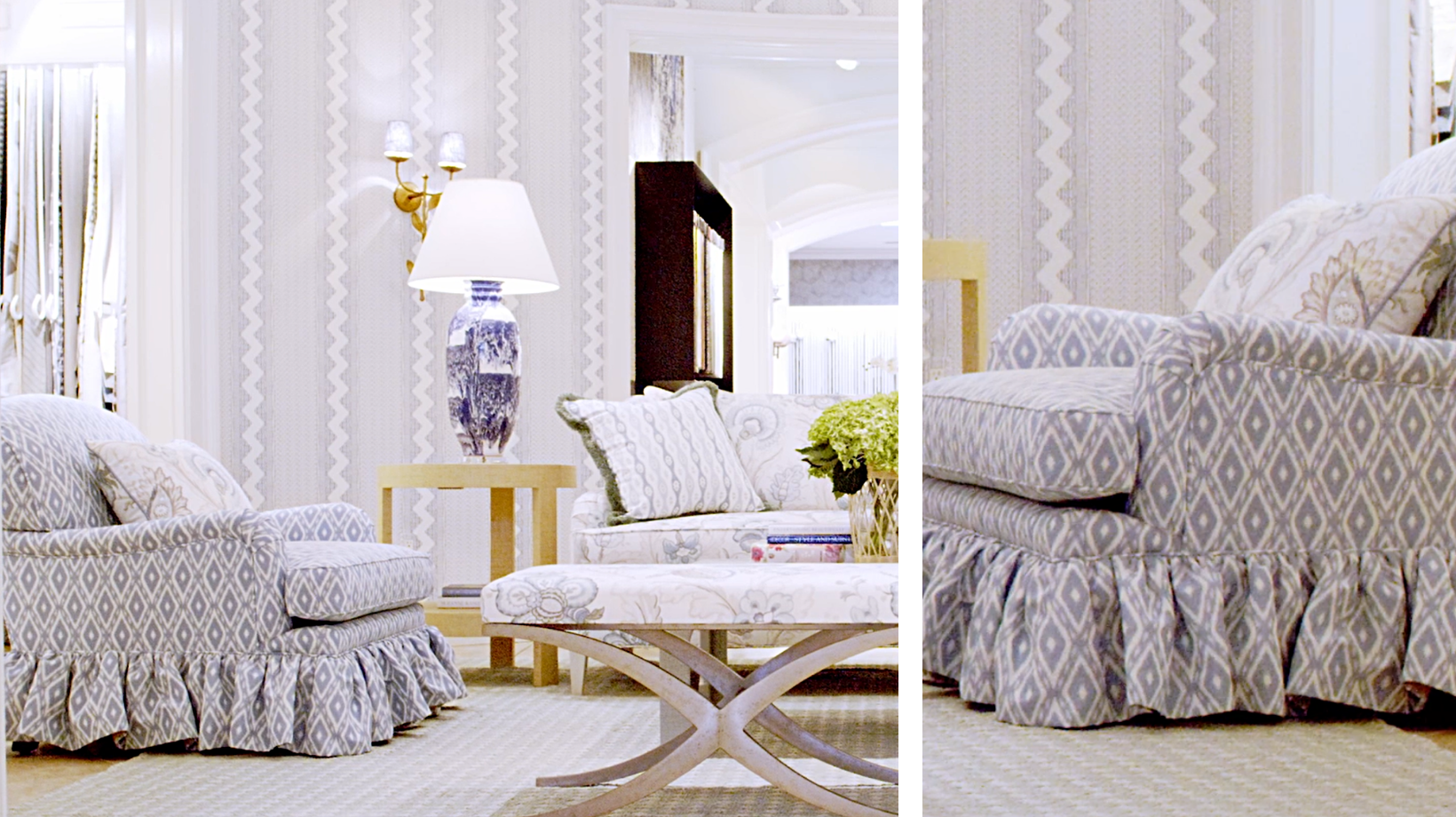 K: What was it like working with Lee Jofa through this process?
CB: We all collaborated so well together! I enjoyed working with them on the entire process.
K: Do you have a favorite moment in the room?
CB: I love the wicker chair and the bold gathered skirt .
K: What is so special about it to you?
CB: The dressmaker details of it all! It is a throwback to Nancy Lancaster and her skirted tables. Great design is always timeless!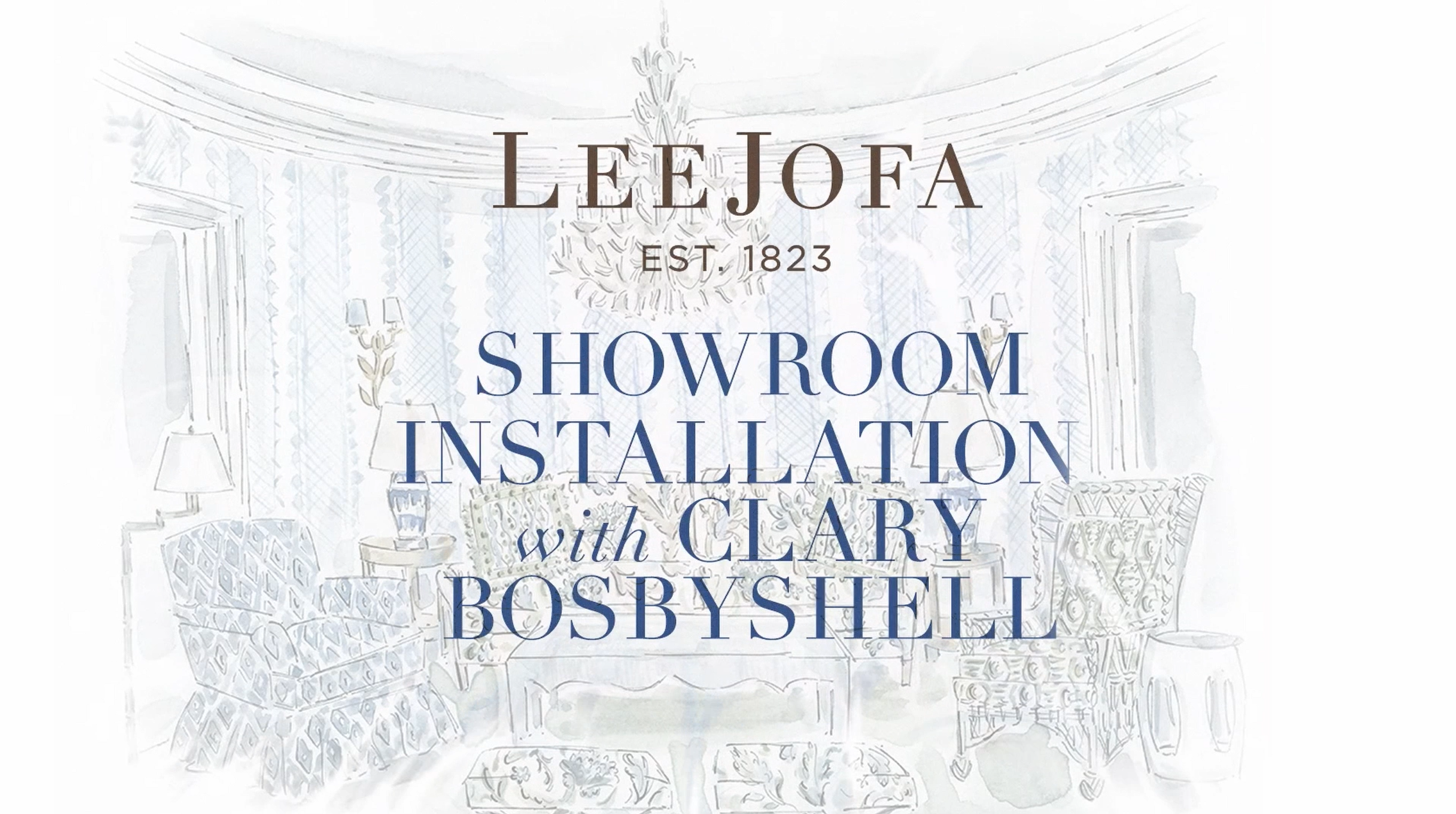 Shop Avondale here.
Get inspired here.
Explore More Kravet Inc. products here.