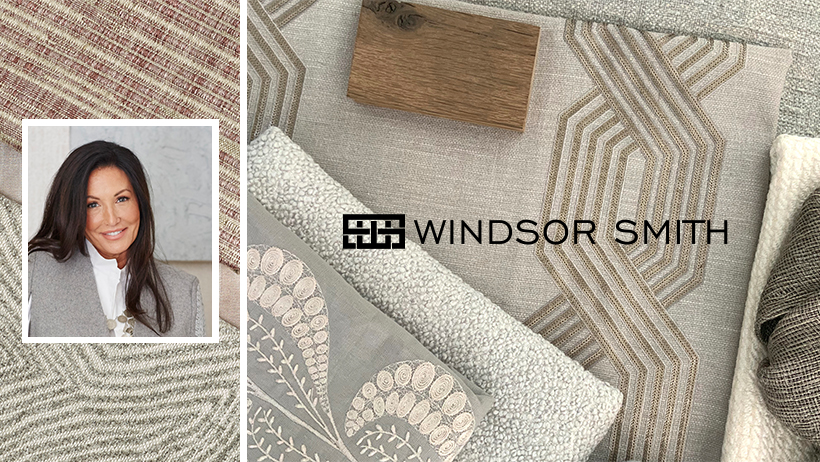 Windsor Smith returns her highly anticipated fourth collection with Kravet Couture, Naila. With notes of Egyptian mysticism, this collection of lush, exotic textiles and wallpaper embarks on a journey down the Nile and into the rich region of Sudan. We chatted with Windsor Smith to find out more about this fresh collection and the ways she is influenced in her creative process.
Kravet: Talk a little about how you began in the interior design industry. How did you get your start? Were you a creative child or did it come to you later in life?
Windsor Smith: My foray into interior design began as an antiques dealer foraging domestic and international flea markets for found objects, architectural elements, lighting, and furnishings. Lugging them back for trunk shows on the La Cienega corridor way before it was the very chic LCDQ.
I was always a creative child with lofty goals. I was disciplined, willing to work towards something I wanted. I was quintessentially a Pisces with a Leo rising. I was more focused on dance and holding my breath under water than exploring the decorative arts, which happened much later.
KK: How does this collection differ or compare to the previous three collections you have created with Kravet?
WS: My previous collections were graphic prints on linen with less emphasis on wovens. More one dimensional, while this collection is multi-layered, and it's a tactile texture story. My previous collections were also very colorful, this collection was designed as if I were in a zazen meditative state. There is a calm depth and simplicity to this collection, and I am very excited by the way all the pieces interlock into a cohesive whole.
KK: How are you staying inspired these days?
WS: By listening. Allowing tremendous shifts and change to open new channels of creative thought. I am someone who welcomes reinvention and transformation. Our biggest leaps in learning come from challenging times where the entire board changes.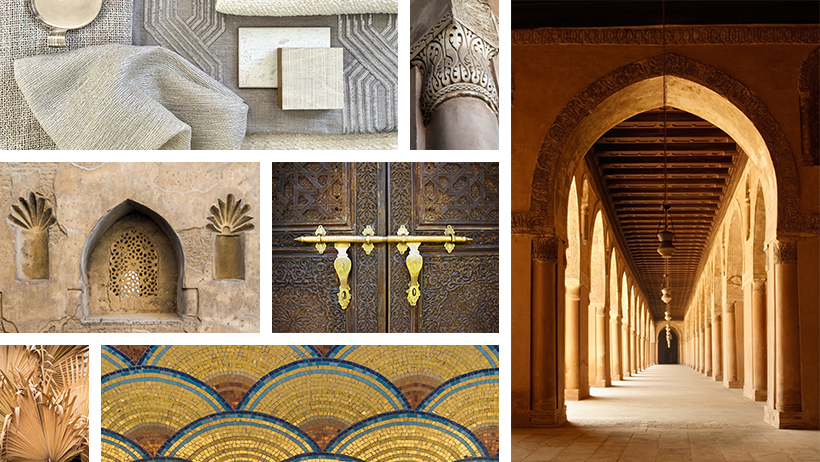 KK: Are there any trends you are noticing in the interior design world that you are loving right now? Anything you'd rather be done with?
WS: I see trends as happy accidents that strike a chord in many concurrently, but I'd like to think that this enormous shift will have us all thinking in the bigger themes we are all experiencing simultaneously. I'm certain there will be some profound changes made to the system as well as the creative work that will emerge from this time. For that reason, I am looking for big ideas from my peers and of myself because there are epic themes playing out all around us. Our creative choices should be intuitive and mirror life.
KK: Are you reading any good books? Do you have any recommendations for us?
WS: Talking to Strangers by Malcolm Gladwell and Becoming Supernatural by Dr. Joe Dispenza
KK: You were recognized by Veranda as one of the top 25 design influencers in 25 years. What was it like receiving such an honor? What's to come during the next 25 years?!
WS: Of course, I was honored though it seems like light-years ago. Much has evolved for me professionally, shifting more into product and real-estate development. For the future it is a tremendous time to take a personal inventory of what is most meaningful about our art and creativity. I would like to wander off the beaten path and lend my creativity to a less obvious audience with the hopes of improving quality of life where it is genuinely needed. With deprivation comes innovation. What an incredible call to action for all creatives to use our ability to see something that is not yet built to build something not yet seen.
Explore Naila here.
Shop Kravet here.