Designer and author Danielle Rollins is known for her elegant and stylish use of color, pattern, and whimsy to create vibrant bucket list destinations. Here are five tips from Danielle for creating your own tropical retreat featuring prints and wallcoverings from our Majorelle collection.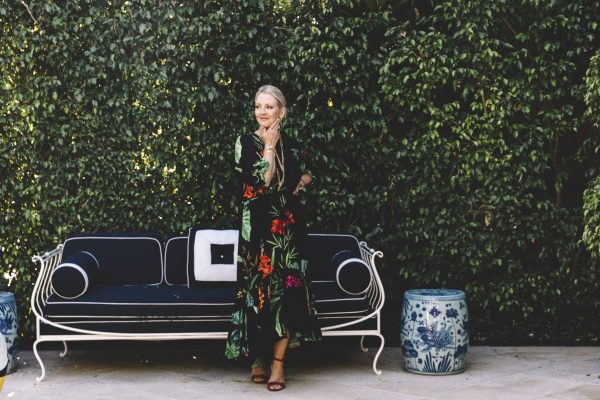 1. Embrace C-O-L-O-R!
A vacation home is a perfect opportunity to do something out of the ordinary. Fresh tropical-hued paint is a great way to refresh a space.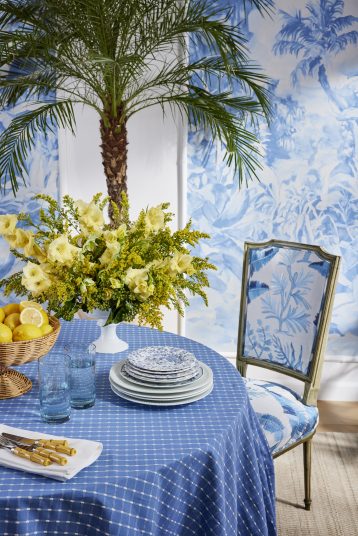 2. Something real
Natural elements like wicker, rattan, grasscloth, and bamboo add a nice tropical nod to details in a room. A sisal, jute, or rush rug works with almost any decor scheme. Furniture and lighting are easy elements to incorporate a touch of nature into a space. And even framing art in a bamboo frame takes the "fancy" of a piece down a notch and makes it feel more casual.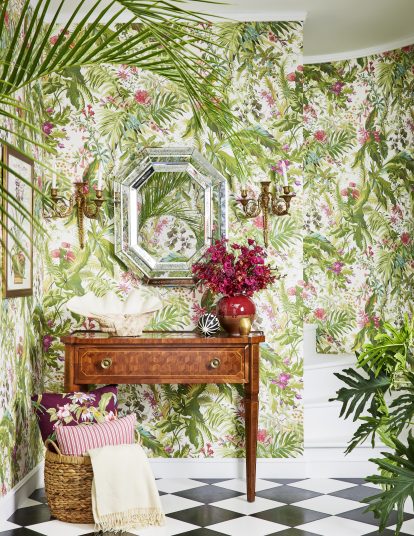 3. Display collections
Seashells and coral can be a statement-making addition to a room. I use them to top a stack of books scattered inside a bookcase display, mixed into a table centerpiece, or a collection on top of an armoire or bookcase for a little seaside punch to a room. Sea glass or plain beach sand is great for anchoring candles in a hurricane.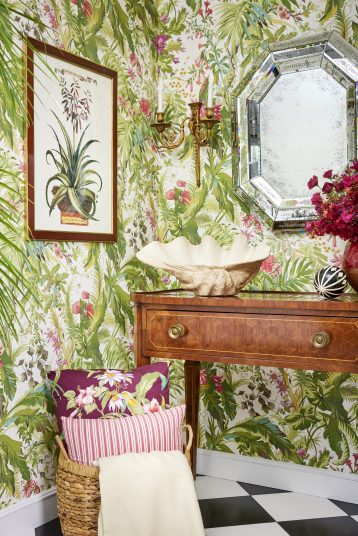 4. Baby it's a jungle out there—literally!
An abundance of flora in a tropical setting means you always have fresh flowers, palm branches, monstera and other greenery at your disposal. I've been known to keep a pair of clippers in my car to snip and clip on roadside stops. Nothing really makes as much of an impact as freshness in a home.

5. More is more
Layers upon layers are what make a home look finished. So how do you know when you're done? Assume you're never done, and when you think you're done, add one more thing.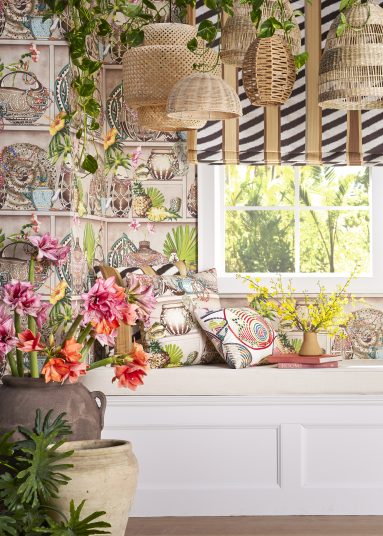 Ready to redecorate your tropical home?
Make it memorable with Majorelle—a celebration of botanical beauty consisting of striking and lush prints, embroideries, and coordinating wallcoverings. Shop now.