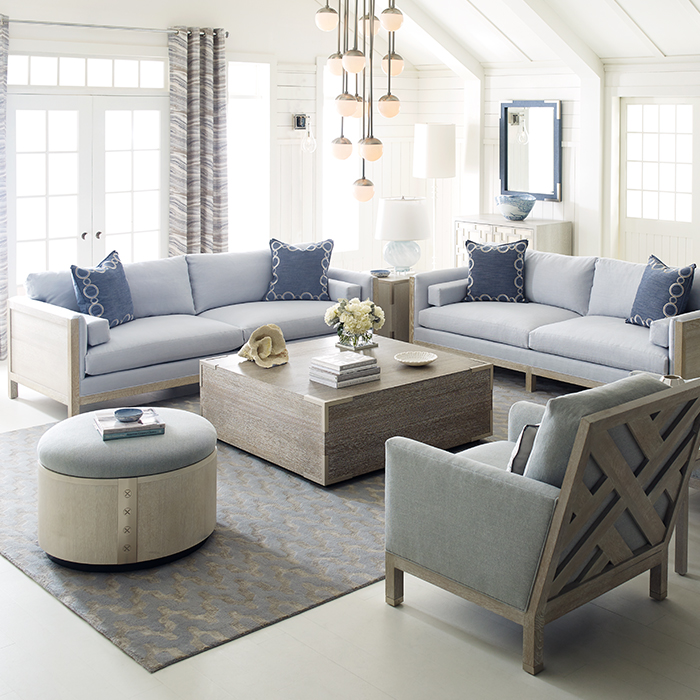 Mabley Handler Interior Design brings their signature Hamptons' style to Kravet Furniture with a collection of 35 sophisticated designs that embody the relaxed, beach-chic style for which Jennifer Mabley and Austin Handler are known. Each piece in the collection has the opportunity to become unique with a wide array of fabric and finishes for endless customization options.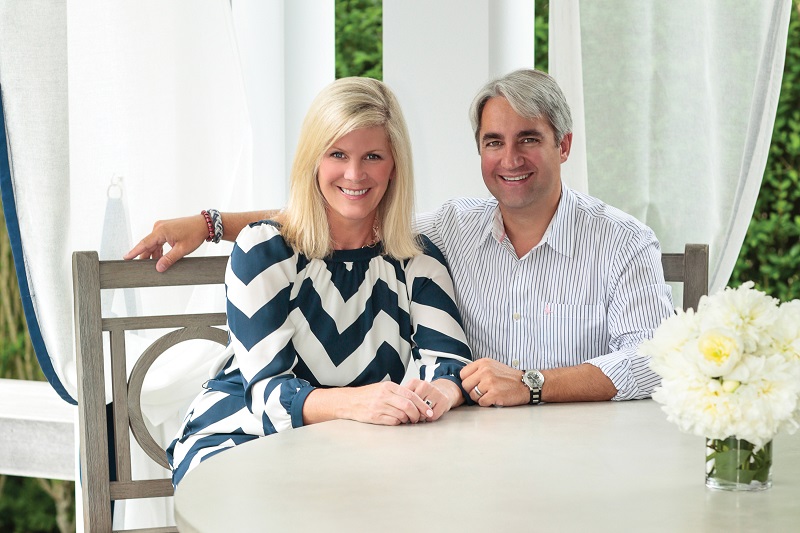 Kravet sat down with the husband-and-wife design team to talk about their take on the new collection, future aspirations and why they're (almost) always in sync.
In what ways does the new collection reflect your East End inspired aesthetic?
The essence of our collection is the combination of driftwood-style cerused oak wood finishes, soft metal details and grasscloth elements, all details we use throughout our Hamptons projects. The clean, comfortable lines of the furniture represent the current style of Hamptons design, which utilizes a more contemporary look.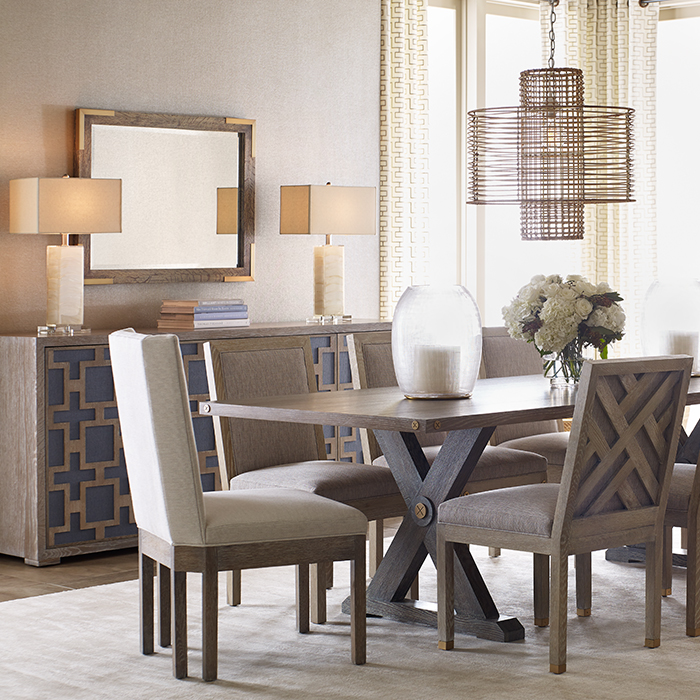 What influences did you draw on for the collection? 
A lot of our inspiration comes from nature, colors evocative of the sky, sand and sea, natural linens and driftwood tones in wood. We also incorporated historic design elements, such as Chippendale patterned chair backs and X-base stools, but in driftwood-toned wood.
As a couple, do you share a similar aesthetic or does your design approach come from a blend of both your styles?
We're fortunate that we share a similar aesthetic. Give us a hundred sofas or a pile of fabrics and we'll pick the same one— we definitely finish each other's sentences, design-wise!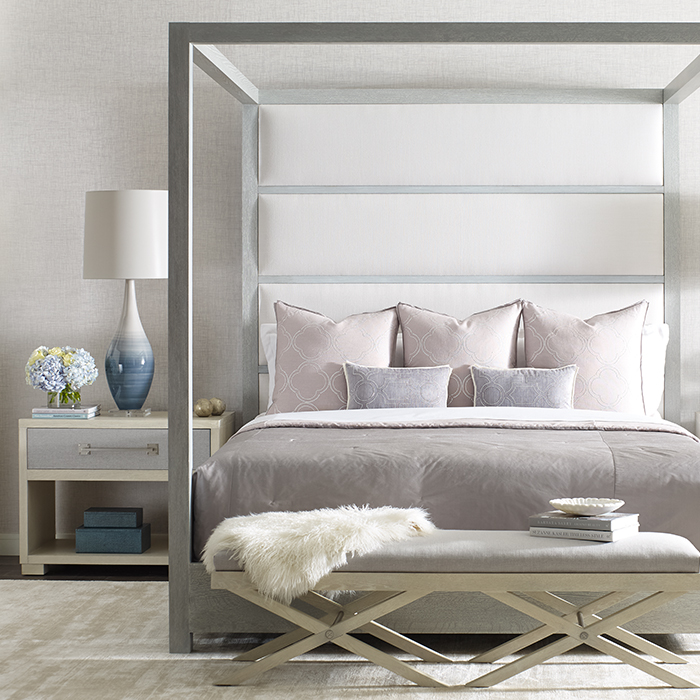 What would be your dream project?
Well, it was a dream of ours to move from New York City and live in the Hamptons full time, raise a family and run a business—and eventually design a Hamptons-inspired furniture line with Kravet, so… our next dream project would have to be designing a luxury resort in the Caribbean! That sounds pretty amazing to us!