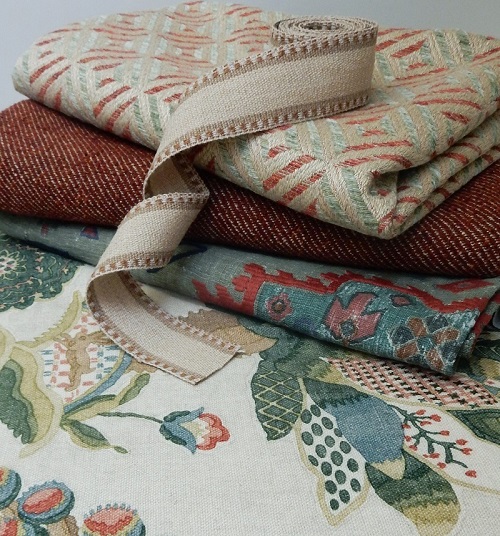 The Creative Director Schemes Two Complementary Color Stories
The latest introductions from Lee Jofa – Lodge II and Merkato – are perfectly paired to coordinate together in a room. Lee Jofa's Creative Director Stephen Elrod schemed two stories to illustrate their complementary elements. Here's what he had to say about how the patterns and textures work together:
Although each possesses its own distinctive character, Lee Jofa's newest collections, Lodge II and Merkato, are extremely complementary and can be mixed in creative ways resulting in a host of inspiring room schemes. Beginning with two of the exclusive Lodge II print patterns, we've pulled together two impactful combinations of fabrics from the new collections; one more traditional and layered in spirit and the other more modern and tailored. These winning combinations exhibit that each collection's story shares a symbiotic range of patterns, color and textures which can work together seamlessly and beautifully.